Bringing your dreams to life on a luxury yacht charter vacation.
Your yacht with its crew pampering you. White sand beaches, warm blue waters with temperatures in the 80s in the Caribbean. It is time to unwind and enjoy.
Luxury Yacht Charters will take you where you want to go. Perhaps you would like to jaunt through the Caribbean, or along the Mediterranean or the New England coast. Or, maybe you have a special destination or an ideal island chain elsewhere in the world. Let us be your guides. We will help you realize your vacation dreams.
We'll make the arrangements for you so you are free to make memories, not phone calls and countless arrangements. Luxury Yacht Charters has decades of experience in arranging unforgettable trips on charter yachts.  With our vast resources and dedicated staff, we assure your  satisfaction. We understand what you want out of a vacation.
"At Luxury Yacht Charters we strive to give you, our valued client, a level of service that far exceeds your expectations. We take great pride in our goal of matching you with the right luxury yacht charter crew and designing a vacation itinerary that best suits your needs and desires, giving you the yacht charter vacation of your dreams."

Christopher Patrick – Luxury Yacht Charters
Our Team of Professionals
Christopher Patrick is a veteran of the industry. Christopher lived in the British Virgin Islands for many years, where he fell in love with sailing and the yacht charter industry. Happily, he will arrange the customization of your vacation charter with your preferred yacht type, destination, villa or resort accommodations before and after your charter, and your flights.
---
Karin Patrick has been a travel industry professional since 1978. A native of Germany, Karin has lived in many places around the world including Australia, India, and the United Kingdom. In 1983, she moved to the United States. She has lived in Connecticut, then California, and now Florida is her home. Karin is your Virtuoso Specialty Travel Consultant affiliated with Travel Experts and brings a wealth of experience to you as a travel advisor. She is a certified wedding and honeymoon specialist and an expert in planning destination weddings–she's planned everything from an elopement in South Africa to a wedding party of 80 in the British Virgin Islands.
---
Anette Perry, an Independent Yacht Broker with the CKIM Group Inc., calls sunny vibrant Miami and the Florida Keys home for over 30 years. Anette was born in Germany and has lived in Arizona and California prior to her move to Florida. Her passions are traveling; ideally sailing in the Caribbean and the Mediterranean, photography and participating in running events.
---
Lori Terry-Bender lived on the island of Kauai, HI for 10 years before moving to Florida. She came to CKIM Group with a back-group in wellness and fitness, combined with a love of travel. She is our assistant website developer, blogger/writer, and technical assistant.
---
O'Donna enjoys travel, oceans and people, so her role of Charter Coordinator at CKIM Group brings her much pleasure!  Following a career in Health Care Management, she is very excited at this opportunity to contribute skills in customer service and process improvement.  O'Donna is a certified scuba diver.
 Supporting Organizations
Charter Yacht Brokers Association CYBA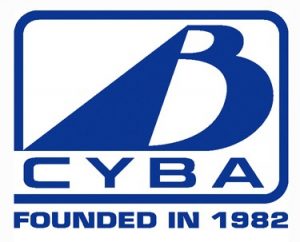 We are proud to advise that our yacht broker specialist, Christopher Patrick is a member of CYBA (Charter Yacht Brokers Association) and IYBA (International Yacht Brokers Association).  CYBA strives to maintain high ethical standards in the crewed yacht charter industry and provides a liaison between brokers and industry related groups. Membership requires sponsorship from active CYBA members and regular attendance to annual broker shows and seminars. FYBA strives to unite those engaged in the yacht brokerage business for the purpose of promoting professionalism and cooperation among its members. Its mission is  to promote and maintain a high standard of conduct in the transacting of the yacht brokerage business. Each member is required to abide by a code.
Virgin Islands Search & Rescue VISAR
Luxury yacht charters are proud supporters of Virgin Islands Search & Rescue (VISAR) an all-volunteer organization dedicated to ensuring the waters of the British Virgin Islands are safe for travelers and locals alike by providing search and rescue missions that save lives!
ChildFund Alliance
Luxury Yacht Charters dedicates a portion of their proceeds to help sponsor children in the ChildFund Alliance, an organization dedicated to helping children by tackling the root causes of poverty in Asia, Africa, the Americas, and Eastern Europe.
We are proud to support Samantha, a 7 year old girl diagnosed with Type 1 Diabetes who is in desperate need of a D.A.D. (Diabetes Alert Dog)…read her story.
---
Luxury Yacht Charters' record of offering outstanding travel options and arranging services speaks for itself. Just see what our satisfied clients have to say…Testimonials.
Contact Luxury Yacht Charters, a division of CKIM Group Inc , at (321) 777-1707 
 We'll make the arrangements. You make the memories.