Bahamas Vacation NEWS
Yacht Charter Bahamas Six Sense Resort
Bahamas' Deep Water Cay Plans $168 Million Expansion, Six Senses Resort
Another big project is coming to the Bahamas.
The Deep Water Cay resort community in the Bahamas is planning a major expansion, the country's government announced this week.
The Bahamian government has approved a $168 million expansion of the island's resort, with Six Senses as the operator of a five-star, mixed-use project.
Six Senses operates a portfolio of resorts and spas around the world, with most of its resort located in Asia.
Its spa-only portfolio is focused in Europe, Asia, the Middle East, and Africa, although the company does operate a spa in Punta Cana, Dominican Republic.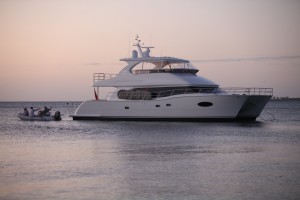 On each day of your Bahamas yacht charter, your yacht will glide through tranquil waters as marvel at the aquarium-like seas, endless beaches, and colorful reefs.
Should you desire, your yacht captain and crew can help you experience some of the best fishing and diving in the Atlantic.
If experiencing a dose of unique, Bahamian nightlife is on your to-do list, simply say so. You can be sure that your experienced captain will drop anchor where food and fun will be the highlights of your vacation.
Luxury Yacht Charter COCKTAILS – New Reduced Rate For 2016
A new reduced rate of $150,000/wk for 2016!
New modern refit and 5 spacious cabins sleeping 11 guests makes her an ideal charter option for families and couples. Capt. David Sloate and his crew are ready to welcome you onboard!
Yacht Charter Bahamas Six Sense Resort
Contact Luxury Yacht Charters a division of CKIM Group at 321-777-1707