Fly to Croatia
Fly to Croatia. Croatia is a country not to be missed. The clear, turquoise waters of the Adriatic Sea are comparable to anything you would experience along the Côte d'Azur of France. The generous, proud people throughout the country are inspiring, especially since many of them were witnesses to a war that wreaked havoc to their economy and country not that long ago. Then there is the food. Oh, the food. A delicious mix of fresh produce, olive oil, seafood, and pasta. What wouldn't you like about it?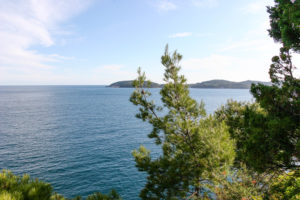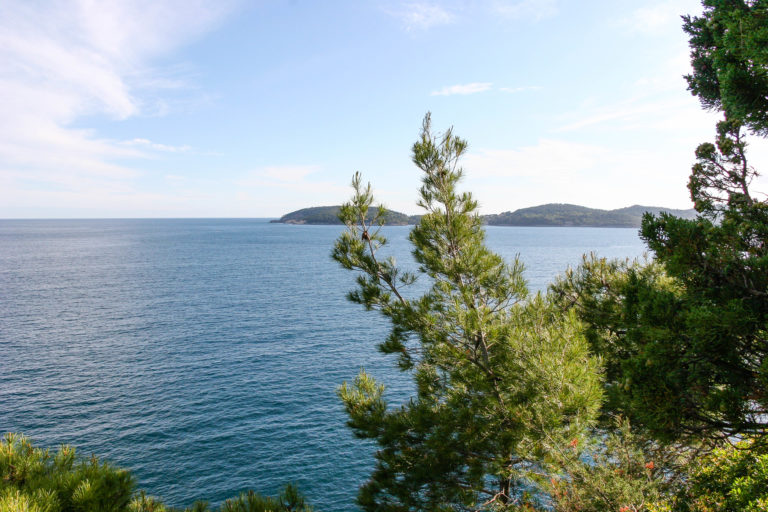 In recent years, the country has seen an increase in tourism. In part, thanks to both Dubrovnik and Split playing an important backdrop to many scenes in the hit series "Game of Thrones." Yet, it still remains somewhat unknown as a must-see destination, especially for North Americans. Perhaps it is the long flight(s) that puts people off, but that is changing with more frequent and easier ways to get there. Especially now with direct flights from Philadelphia to Dubrovnik. So, even for Americans, there is really no excuse not to go. Fly to Croatia
A Little Bit About the History of Croatia
Geographically, Croatia has always been an important country ever since we humans decided trading and conquering lands was a thing. With its miles of coastline nestled between Italy, Turkey, and Greece, what is now known as Croatia has always been important to those seeking access to trading routes and power in Europe and the Middle East.
Croatia's history is long and filled with conquering forces. After Croatia was settled by ancient tribes the Greeks moved in, quickly realizing the area's geographical importance for their expansion.
The Roman Empire spread to the area after that. Byzantine rule took over after, then the Ottoman Empire. Hungary and Austria laid claim to the region, then the Venetians. It later became part of Yugoslavia. The Croatian war for independence started in 1991 and ended in 1995.  In 2013, she became part of the European Union. Fly to Croatia
Cuisine
Needless to say, all this mixing of cultures created an incredible gastronomic experience. Delicious pasta and seafood dishes are found in most parts of Croatia, but especially along the coast.
Before describing just a few of the delicious Croatian dishes that I was lucky enough to try, let me talk about olive oil. Honestly, it is the best olive oil that I have ever tried. It is rich and hits you in the back of the throat. I would be quite happy finishing out my days just eating bread dipped Croatian olive oil, perhaps with some of their balsamic vinegar mixed in too from time to time.
One of the most famous Croatian dishes is a black risotto called Crni Rizot in Croatian. The risotto is colored by the squid ink that it is cooked in. It is rich and quite fishy, so you have to really like seafood to eat this one. Make sure not to smile too much after eating this dish unless you brush your teeth!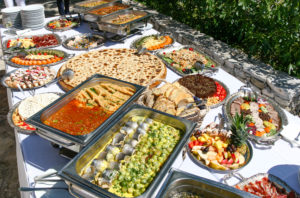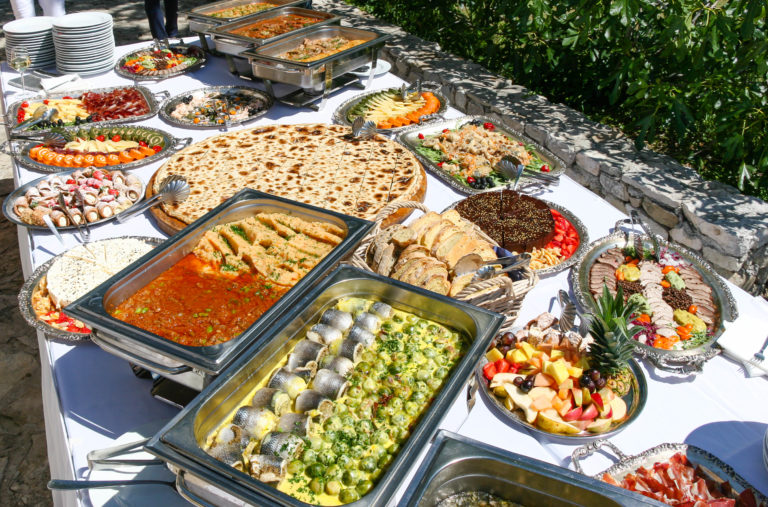 Soparnik is a typical Croatian flatbread that is filled with Swiss chard or onions and topped with chopped garlic and olive oil. It is absolutely delicious. What I said earlier about just eating bread and olive oil? Well, I think I would be pretty happy just eating Soparnik for the rest of my life.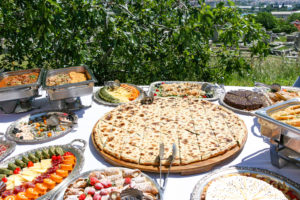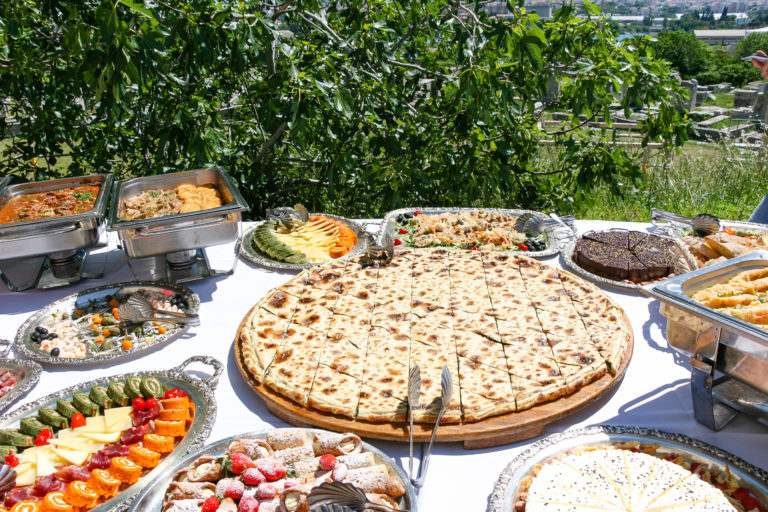 Due to it's geographical proximity to Italy, a lot of the desserts are similar to what we think are typical Italian desserts, like cannolis, cured fruits, and custard dishes.
Arancini, otherwise know as sugared orange or lemon peel is a very popular dessert and/or a pick-me-up snack.
For dessert, try rozata, a dessert native to the Dubrovnik area, which is similar to a custard or flan.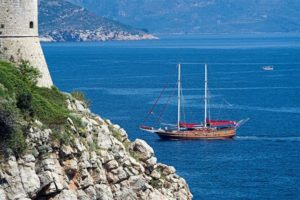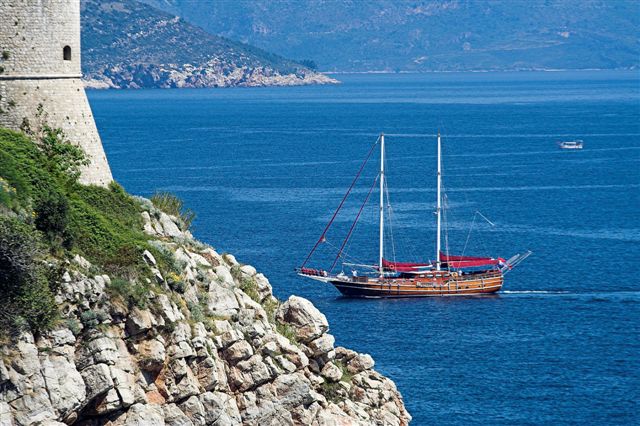 Geography
Croatia's geography is diverse. Near the Bosnian and Herzegovina border, some of the mountains in the Dinaric Alps reach elevations of up to 6,000 feet (over 1800 meters). The flatlands of Slavonia are where the Danube, Drava, Kupa, and Sava rivers cross the country. The coastline offers thousands of islands and inlets, perfect for cruising in and out of. Many parts of the shoreline rise dramatically from the vivid blue waters, where thousands of stone walls criss-cross the landscape. It is incredible to look at those walls and think that they have been there for hundreds, and perhaps some cases, thousands of years.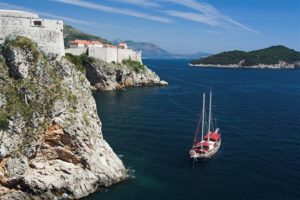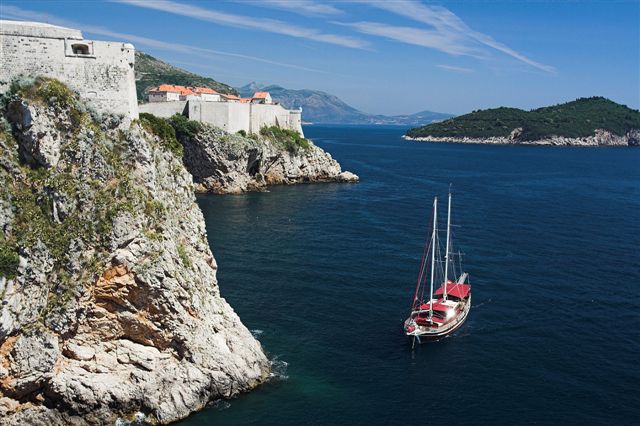 Biodiversity
Croatia has a wealth of flora and fauna, with new species discovered in recent years. The climate along the coast is mild and usually with plenty of sunshine. Unfortunately, when I was there, there was unusually high rainfall that lasted several days, but even in the rain, it was still beautiful. The waters along the coast offer tons of scuba and snorkeling spots. There are also many forests inland and thousands of caves to explore. In the winter, there are mountain ranges to ski, although from what I heard, many Croatians prefer to travel to Bosnia or Switzerland for ski trips.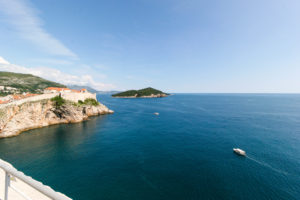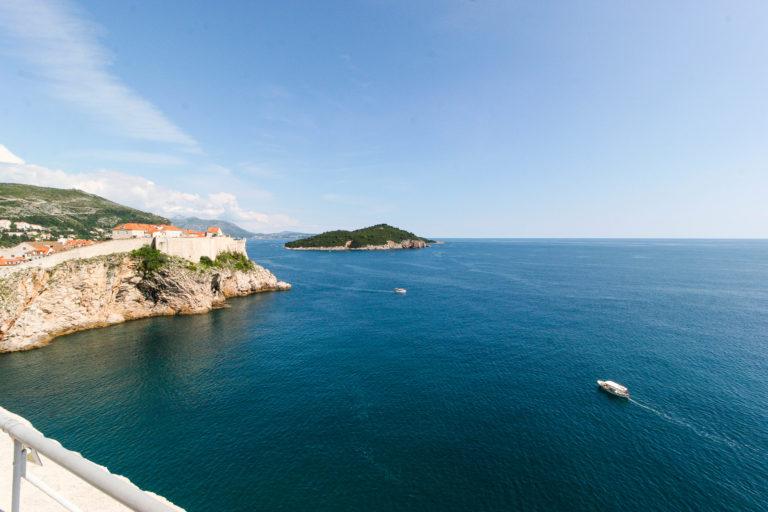 Economy
Croatia's economy is considered a "high-income economy" by the United Nations, although it is a relatively cheap country to visit for westerners. Tourism is the most important sector of the economy and has been since the end of the war in 1995. In recent years with the added fame of the Game of Thrones Series being filmed in Dubrovnik.
Marine tourism, meaning boat charters and cruises, is especially popular. There are many beautiful islands to explore including Hvar, Vis, and Bisevo, which has a famous, partially underwater cave that glows blue known as the blue grotto.
Hvar is an island that provides a little bit of everything. There are beautiful beaches, a vibrant nightlife, vineyards, olives, and a history dating back to the ancient Greeks.
The town of Hvar is a popular holiday destination and offers great nightlife, beach clubs, and shops. Stari Grad, on the other side of the island, offers a more historical experience as it is one of the oldest towns in Europe. Founded by the ancient Greeks in 384 BC, the town is located in at the head of a very protected bay. There are numerous restaurants to choose and a stroll around the harbor is an absolute must.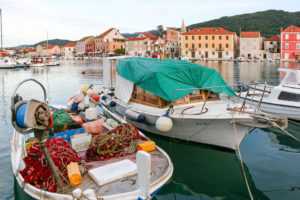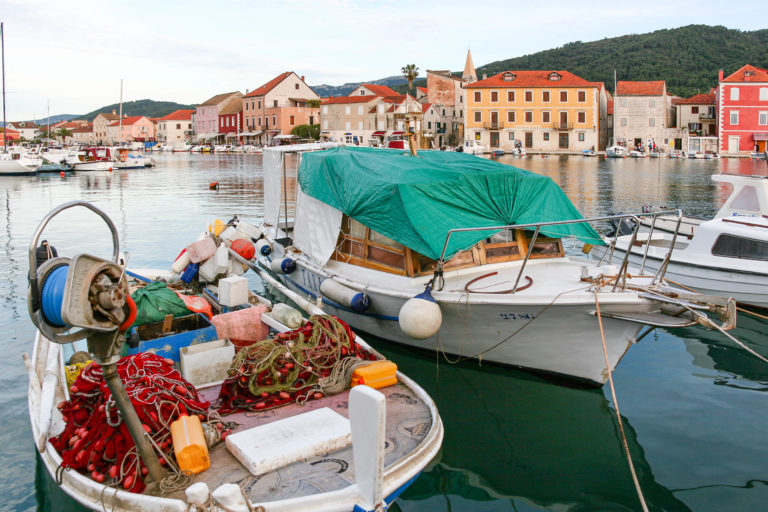 Korčula is the sixth largest island in Croatia and, it is alleged that the famous explorer, Marco Polo, was born on this island.
Its town is known as "Little Dubrovnik" because of its medieval buildings. A walk up a very narrow staircase in the city's church will provide you with breathtaking views of the city surroundings and the channel between the island and the mainland.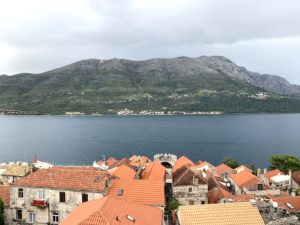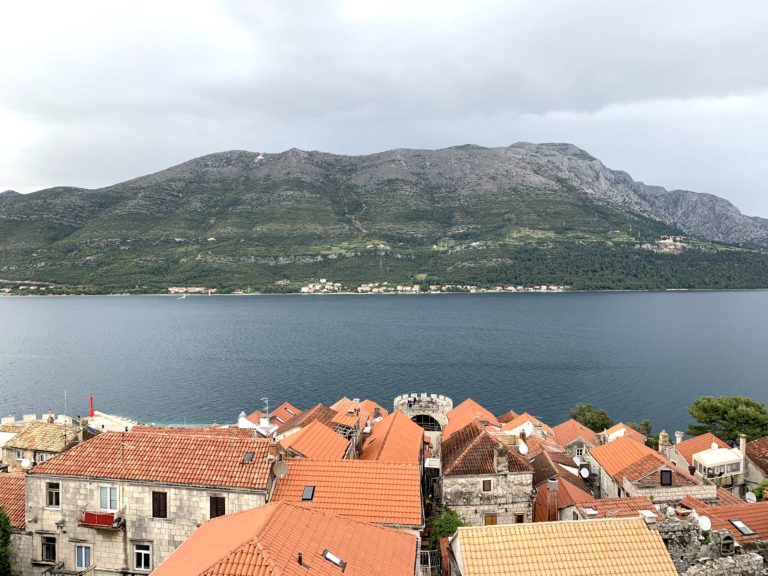 There are numerous restaurants and bars, especially along the waterfront.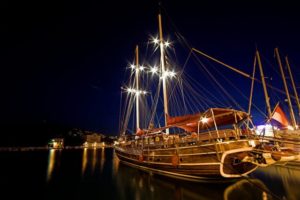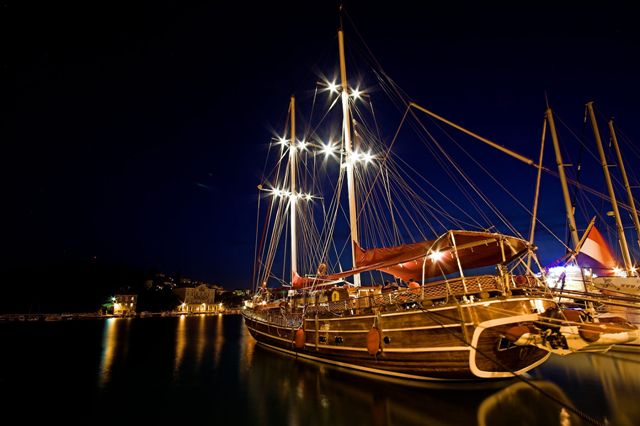 Currency
The Croatian Kuna is the official Croatian currency. Although Croatia joined the European Union in 2013, there hasn't been much movement toward switching to euros. There are .15USD to 1 Croatian kuna and .13Euros to 1 Kuna.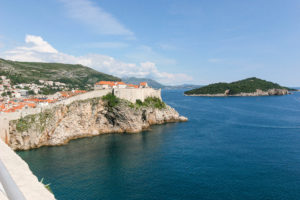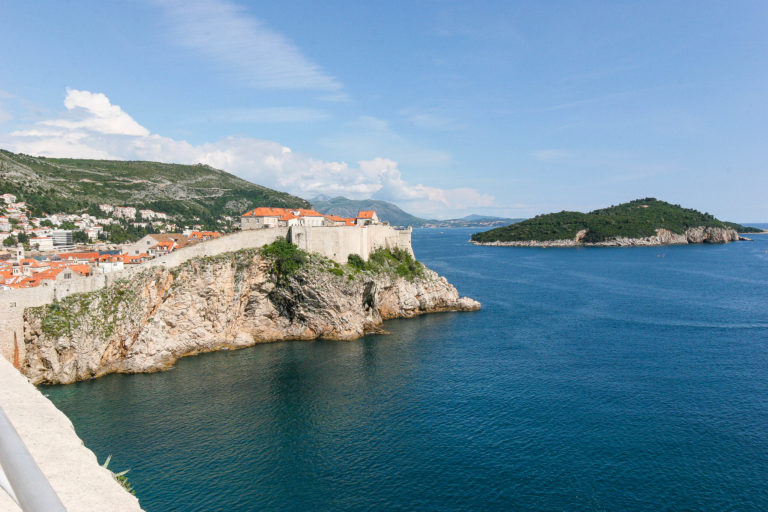 Needless to say, Croatia is a pretty cool place to visit with incredible places to visit, meals to eat, and history to learn. Make the journey and fly to Croatia
So what are you waiting for FLY TO CROATIA Contact Luxury Yacht Charters a division of CKIM Group at 321-777-1707