ARKTOS
€29,750 - €38,150 / WEEK
---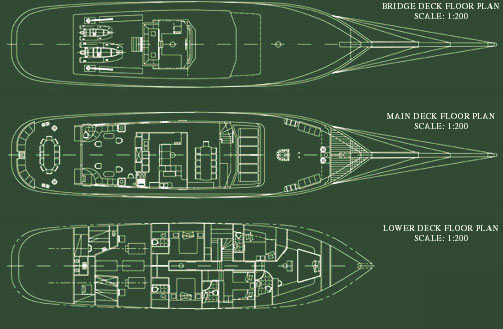 Boat Details
| | |
| --- | --- |
| Cabins: | 5 |
| Queen: | 2 |
| Single Cabins: | 1 |
| Showers: | 5 |
| Wash Basins: | 5 |
| Heads: | 5 |
| Electric Heads: | 5 |
Pick Up Locations
| | |
| --- | --- |
| Pref. Pick-up: | Athens |
| Other Pick-up: | Greek islands |
---
Details
| | |
| --- | --- |
| Refit: | 2017 |
| Helipad: | No |
| Jacuzzi: | No |
| A/C: | Full |
Engine Details
Engines : 2 x CUMMINS (600 HP each) Generators : 2 x ONAN (75KW each) and 1 x ONAN (35KW) Generators Fuel consumption: 284 ltr./day
Fuel Consumption:
160
Cruising Speed:
11
Max Speed:
12US Gall/Hr
Locations
| | |
| --- | --- |
| Winter Area: | Greece |
| Summer Area: | Greece |
---
Amenities
Salon Tv/VCR:
Yes
Salon Stereo:
Yes
Sat TV:
-SATELLITE COMMUNICATION (PHONE/FAX/E-MAIL/INTERNET)
-DIRECT DIALING & INTERNAL COMMUNICATION THROUGHOUT
# of Videos:
Array
# DVDs/Movies:
-
# CD's:
-
Camcorder:
-
Books:
-
Board Games:
Yes
Sun Awning:
Yes
Deck Shower:
Yes
Bimini:
-
Water Maker:
2 x 250 L
| | |
| --- | --- |
| Special Diets: | Yes |
| Kosher: | No |
| BBQ: | Yes |
| # Dine In: | Yes |
| Minimum Age: | - |
| Generator: | 2 X ONAN (75 KW EACH) |
| Inverter: | Yes |
| Voltages: | 220 V |
| Water Maker: | 2 x 250 L |
| Water Cap: | 3500 ltr |
| Ice Maker: | Yes |
| Sailing Instructions: | - |
| Internet Access: | Onboard WIFI |
| | |
| --- | --- |
| Gay Charters: | Yes |
| Nude: | Yes |
| Hairdryers: | Yes |
| # Port Hatches: | - |
| Guests Smokes: | outer deck only |
| Crew Smokes: | Inq |
| Pets Aboard: | No |
| Pet Type: | - |
| Guest Pets: | - |
| Children Ok: | Yes |
| Hammock: | - |
| Windscoops: | - |
---
Water Sports
| | |
| --- | --- |
| Dinghy size: | 4.20 m & 3.00 m |
| Dinghy hp: | 60 |
| Dinghy # pax: | - |
| Water Skis Adult: | Yes |
| Water Skis Kids: | Yes |
| Jet Skis: | - |
| Wave Runners: | - |
| Kneeboard: | Yes |
| Windsurfer: | - |
| Snorkel Gear: | Yes |
| Tube: | Yes |
| | |
| --- | --- |
| Scurfer: | - |
| Wake Board: | - |
| Kayaks 1 Pax: | - |
| Kayaks (2 Pax): | 2 |
| Floating Mats: | - |
| Swim Platform: | - |
| Boarding Ladder (Loc/Type): | Inox-Hydraulic |
| Sailing Dinghy: | - |
| Beach Games: | - |
| Fishing Gear: | Yes |
| Gear Type: | - |
| Rods: | - |
CAPTAIN ANTONIS ZANNOS
Captain Antonis, was born in Greece. He graduated as a captain in 1990 from the Higher Institute of Merchantile Marine whilst his high school was the Naval High School of Andros. He started his career working on board seagoing ships, cargo ships and tankers. After gaining valuable experiences throughout the globe Captain Antonis moved to the yachting industry. His first yacht was m/y "Ostria" then changed to large sailing yachts being the captain of "Odysseus", "Marina II", "Kallisto" and "Amadeus". For the last 7 years Captain Antonis was the captain of "Aello" a unique 128ft guff scooner built in 1921. Captain Antonis is a professional sailor. During his more than twelve year experience as a Captain on Greek yachts Captain Antonis performed various charter and owner trips among Greek seas. Therefore he masters all Greek island destinations as well as many little, unknown and unspoiled harbors. He speaks English and on top of his Captain degree and experience holds a lot of additional certificates like "Life Saving and Fire Fighting Appliances", "Ro. Ro. Passenger", "A.R.P.A" and many more. Captain Antonis is married with one daughter and his hobbies are scuba diving and snorkeling.

CHEF TBA

ENGINEER Giannis Sarantou
- Nationality: Greek
- Born: 1979
- Marital Status: Single
Giannis has studied Marine engineering in Greece and has served for 12 years on board sea going vessels.
Giannis joined the "Arktos" in May 2013, when he took charge of the engine room.
His mother tongue is Greek, he also speaks English and some Italian.

STEWARD TBA

DECK HAND - KONSTANTINOS KAPPOS
Konstantinos was born in 19BB in Athens, Greece and graduated from Special Forces in 2008. He starLed his career in 2009, in public ships as a steward and in 2011 he joined the yachting industry as a sailor. Konstantinos is a skipper, professional dive master with a big background and knowledge in engineering issues and trouble shooting . His drive and passion for travelling in different places and cultures, makes him an expert in Greek destinations, hidden magnificent bays and nice places to eat or have a drink. Konstantinos is fluent in English and speaks also Spanish.
ng of her guests.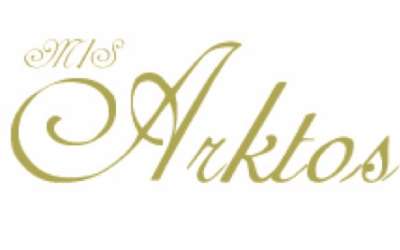 (15 December -30 April)
Greece
(1 May - 14 December)
Greece
| | | | | | | | | | | | | | | | | | | | | | | | | | | | | | | | |
| --- | --- | --- | --- | --- | --- | --- | --- | --- | --- | --- | --- | --- | --- | --- | --- | --- | --- | --- | --- | --- | --- | --- | --- | --- | --- | --- | --- | --- | --- | --- | --- |
| May 2019 | 1 | 2 | 3 | 4 | 5 | 6 | 7 | 8 | 9 | 10 | 11 | 12 | 13 | 14 | 15 | 16 | 17 | 18 | 19 | 20 | 21 | 22 | 23 | 24 | 25 | 26 | 27 | 28 | 29 | 30 | 31 |
| Jun 2019 | 1 | 2 | 3 | 4 | 5 | 6 | 7 | 8 | 9 | 10 | 11 | 12 | 13 | 14 | 15 | 16 | 17 | 18 | 19 | 20 | 21 | 22 | 23 | 24 | 25 | 26 | 27 | 28 | 29 | 30 | |
| Jul 2019 | 1 | 2 | 3 | 4 | 5 | 6 | 7 | 8 | 9 | 10 | 11 | 12 | 13 | 14 | 15 | 16 | 17 | 18 | 19 | 20 | 21 | 22 | 23 | 24 | 25 | 26 | 27 | 28 | 29 | 30 | 31 |
| Aug 2019 | 1 | 2 | 3 | 4 | 5 | 6 | 7 | 8 | 9 | 10 | 11 | 12 | 13 | 14 | 15 | 16 | 17 | 18 | 19 | 20 | 21 | 22 | 23 | 24 | 25 | 26 | 27 | 28 | 29 | 30 | 31 |
| Sep 2019 | 1 | 2 | 3 | 4 | 5 | 6 | 7 | 8 | 9 | 10 | 11 | 12 | 13 | 14 | 15 | 16 | 17 | 18 | 19 | 20 | 21 | 22 | 23 | 24 | 25 | 26 | 27 | 28 | 29 | 30 | |
| Oct 2019 | 1 | 2 | 3 | 4 | 5 | 6 | 7 | 8 | 9 | 10 | 11 | 12 | 13 | 14 | 15 | 16 | 17 | 18 | 19 | 20 | 21 | 22 | 23 | 24 | 25 | 26 | 27 | 28 | 29 | 30 | 31 |
| Nov 2019 | 1 | 2 | 3 | 4 | 5 | 6 | 7 | 8 | 9 | 10 | 11 | 12 | 13 | 14 | 15 | 16 | 17 | 18 | 19 | 20 | 21 | 22 | 23 | 24 | 25 | 26 | 27 | 28 | 29 | 30 | |
| Dec 2019 | 1 | 2 | 3 | 4 | 5 | 6 | 7 | 8 | 9 | 10 | 11 | 12 | 13 | 14 | 15 | 16 | 17 | 18 | 19 | 20 | 21 | 22 | 23 | 24 | 25 | 26 | 27 | 28 | 29 | 30 | 31 |
| Jan 2020 | 1 | 2 | 3 | 4 | 5 | 6 | 7 | 8 | 9 | 10 | 11 | 12 | 13 | 14 | 15 | 16 | 17 | 18 | 19 | 20 | 21 | 22 | 23 | 24 | 25 | 26 | 27 | 28 | 29 | 30 | 31 |
| Feb 2020 | 1 | 2 | 3 | 4 | 5 | 6 | 7 | 8 | 9 | 10 | 11 | 12 | 13 | 14 | 15 | 16 | 17 | 18 | 19 | 20 | 21 | 22 | 23 | 24 | 25 | 26 | 27 | 28 | 29 | | |
| Mar 2020 | 1 | 2 | 3 | 4 | 5 | 6 | 7 | 8 | 9 | 10 | 11 | 12 | 13 | 14 | 15 | 16 | 17 | 18 | 19 | 20 | 21 | 22 | 23 | 24 | 25 | 26 | 27 | 28 | 29 | 30 | 31 |
| Apr 2020 | 1 | 2 | 3 | 4 | 5 | 6 | 7 | 8 | 9 | 10 | 11 | 12 | 13 | 14 | 15 | 16 | 17 | 18 | 19 | 20 | 21 | 22 | 23 | 24 | 25 | 26 | 27 | 28 | 29 | 30 | |
---