The Greece Catamaran New Horizons is a combination of luxury, relaxation, and wellness. You will feel right at home on this stunning yacht, thanks to the friendly crew and gracious surroundings. This the perfect time to get away on a Greece Yacht Charter.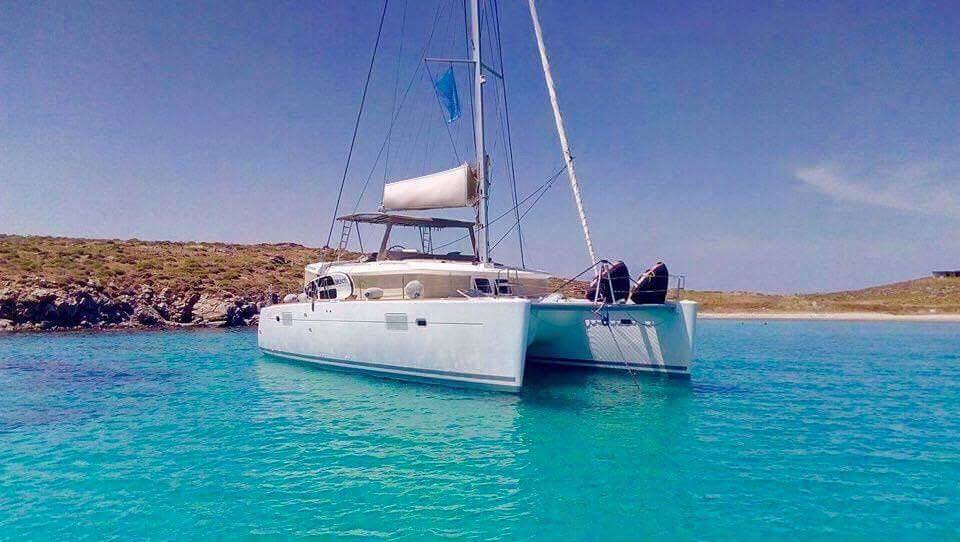 Abundant Luxury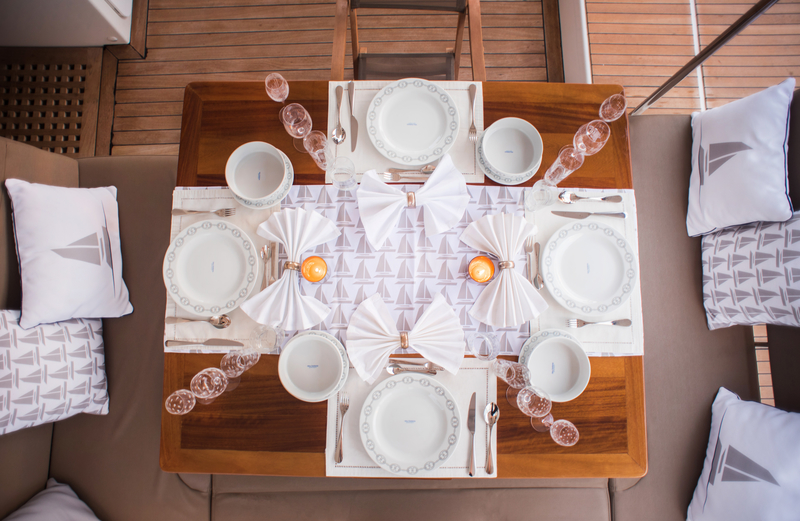 This 46-foot Lagoon catamaran features four cabins. Two have queen bunks and two have double bunks. All cabins have individually controlled air conditioning, robes, and slippers. Each cabin has an en-suite bathroom offering Fresh Line amenities. Fresh Line is a company inspired by the Ancient Greek wisdom of herbal therapy. Following traditional family recipes, Fresh Line produces natural products for face, hair, and body.
Indulge your friends and family with a special dinner on deck or inside. At night, enjoy the romantic glow of underwater lighting. For quiet times on board, you'll find a flat-screen TV and DVD player, Wi-Fi, laptop, and printer.
New Surprises Each Day
Salute the sun in the morning with a yoga class. (Instructors are available for an additional fee.) Then, spend time meditating on the beauty around you. You won't have to worry about each day's activities, because your experienced Captain will guide you to perfect locations. Whether you want to be active or simply spend the day on a beautiful beach, you're certain to be delighted.
Greece Catamaran New Horizons | Delicious Dining
Onboard New Horizons the chef spoils you each day with culinary masterpieces. Start your day, for example, with a seasonal fresh fruit platter, freshly baked croissant, or eggs with bacon or sausages. For lunch enjoy pasta salad with shrimp, and for dinner, perhaps have a locally-inspired traditional Greek Giouvetsi – a dish with chicken, lamb or beef, and pasta. Of course, fresh juices, chilled water, and soft drinks are available. If you would like anything special just ask.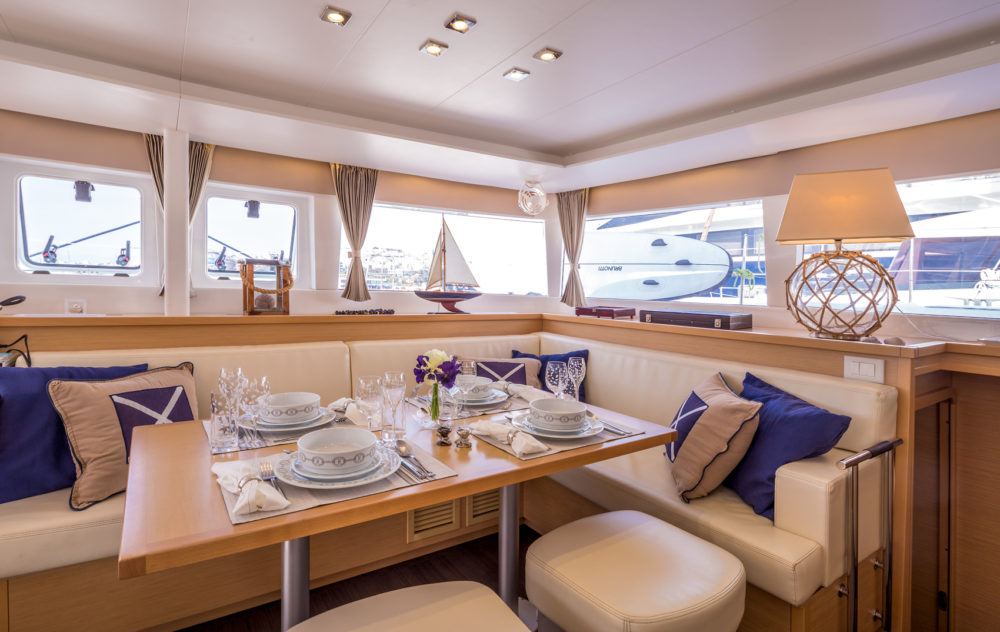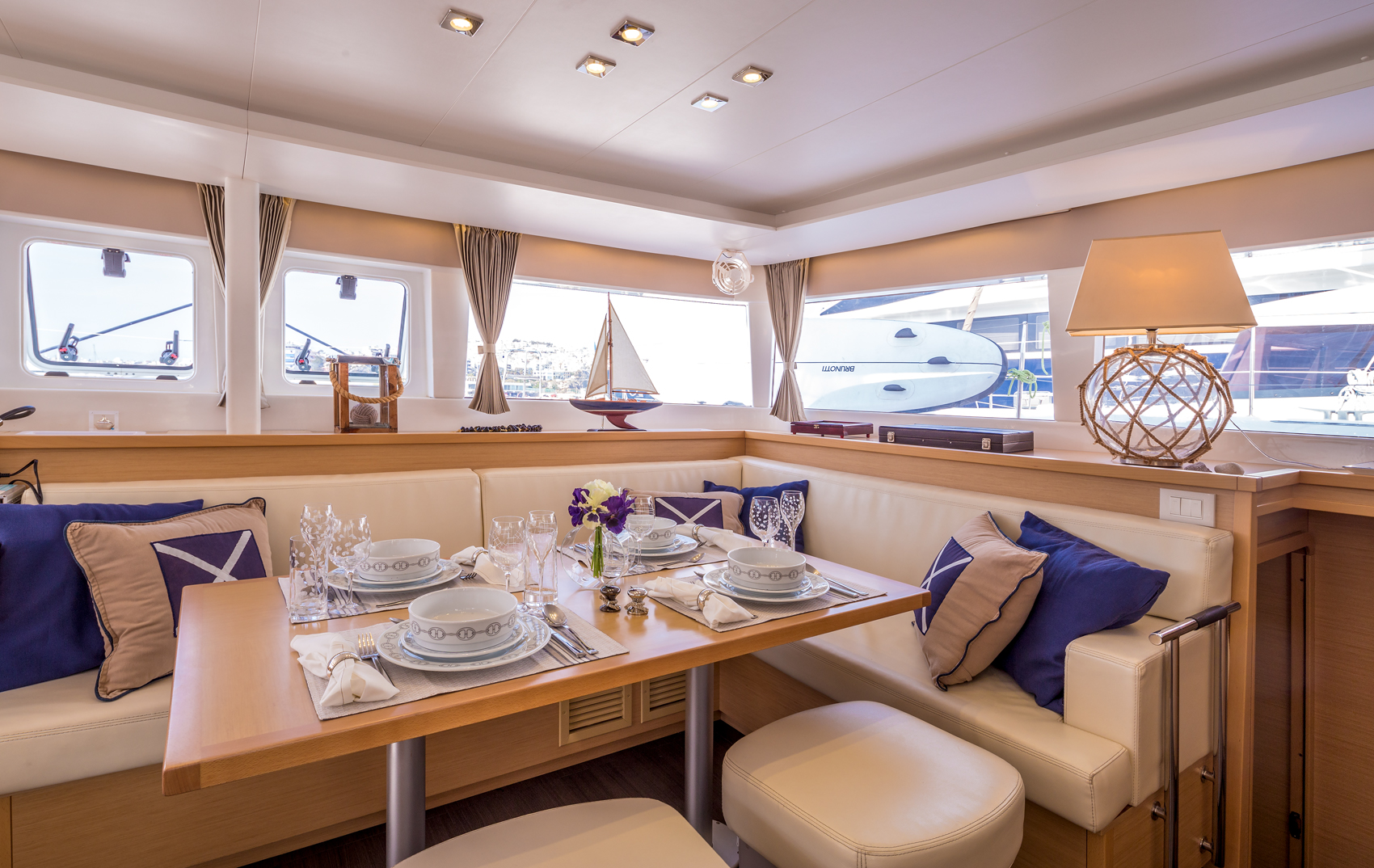 If you want to get in the water, there are two Yamaha sea scooters, water skis for children and adults, stand-up paddleboards, snorkel gear, and a variety of other water toys.
Your captain takes you to the most stunning places and offers his local expertise.
Contact Luxury Yacht Charters. Tel: +1321-777-1707