Azalea-Spa Luxury Yacht-Charter Services is a Greek-based company. It operates two salons in Peloponnese and Attica and employs 30 skilled therapists. They offer many services, including massages, manicures, pedicures, and face and body treatments and care.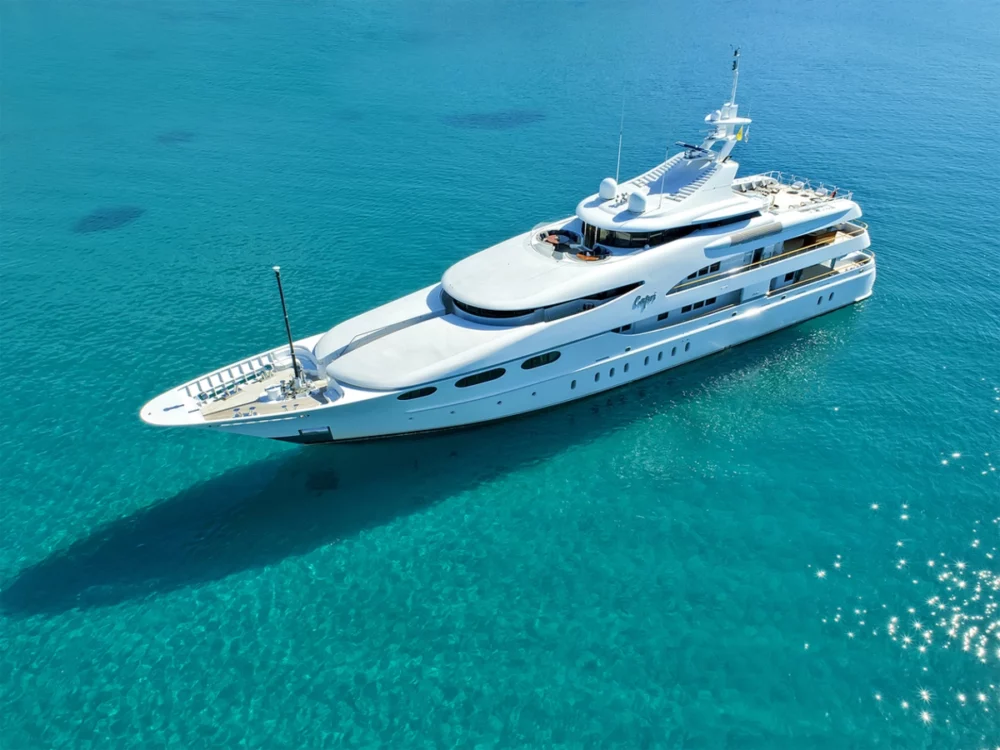 Azalea provides yacht owners and guests with individually tailored beauty and relaxation regimens. In addition to the below, the staff can also offer hair styling, makeup, yoga, and Pilates instruction services.
After a long day exploring ancient ruins, a massage on board your yacht will be a welcome treat. A special facial or hairstyle in the privacy of the yacht would also add to your Greek charter experience. Azalea-Spa Luxury Yacht-Charter Services offers it all.
Greek Azalea Spa Luxury Services
In addition to traditional back, neck, and shoulder massages, Azalea offers many unique treatments. These include hand and foot massages, hot stone therapies, Swedish massages, and aromatherapy.
Clients can also experience authentic Polynesian oil Monoi de Tahiti massages for a perfect combination of relaxation and wellness. Finally, Azalea's therapists can also perform sports massages. These massages target muscles to treat muscle pain, injuries, and those with limited mobility.
Beyond massages, Azalea can also pamper you with other treatments. They have a selection of facials, such as eye and lip contour treatments, to create smooth, healthy, and unblemished skin. The company's signature treatments are especially beneficial.
Body peeling exfoliates dead skin, leaving you looking lighter, smoother, and younger. Those with a sweet tooth might consider a chocolate spa treatment. This includes cocoa-based creams and oils, such as chocolate waxes, cocoa hand cream, and chocolatey lip gloss.
Most decadent is the golden spa treatment. It uses 24-carat gold and flowers from field and desert regions to promote revitalization and anti-aging effects.
Azalea's therapists can provide exceptional service if your yacht has a hammock or sauna room. As desired, they can prepare a Turkish Bath. This begins with an influx of hot, dry air to promote perspiration.
After being heated, the bather is washed with cold water, massaged, and finally retired to a cool room to relax. Hair removal is also available, as is personal fitness training with individualized programs.
Greek Azalea Spa Luxury Services | Kids and Teens
There's no reason to leave your kids out, either! Azalea offers treatments for children as young as five years old. Those up to 12 years old can discover relaxation methods in a Pirates & Mermaids session, or young girls can apply decorative nail polish in Princess Nails.
Massages are particularly beneficial to children. Moreover, parent-child massages offer a wonderful way to bond. Teenagers can also enjoy a luxury spa treatment of their own and a skin-cleansing scrub on the head, shoulders, and back.
Greek Azalea Spa Luxury Services | Terms of Service
All of Azalea's therapists have specialized experience. The therapists sign an agreement ensuring that all services are confidential. The staff prides themselves on their excellent appearances and discretion.
The service cost is approximately 400€ per day (including 8 hours of daily work). A VAT (+24%) will also be included if you need an invoice. Services provided abroad (outside Greek borders) receive a +30% charge. The customer bears any transportation costs to the staff.
What Types of Yachts Are Available in Greece?
Greece has many yachts to choose from, depending on what you like and how much you're willing to spend. Here are some of the most common types of yachts to charter in Greece:
Motor Yachts: These yachts are known for being both fast and luxurious. They come in different sizes and styles, ranging from modern and sleek designs to more classic and elegant ones.
Sailing Yachts: Greece's beautiful islands and clear waters make it a perfect place for people who love sailing. Sailing yachts offer a more old-fashioned and eco-friendly way to explore the Greek islands using wind power.
Catamarans: Catamarans are popular because they're stable and have a lot of space inside. They're a great choice for traveling with a big group or family, as they have plenty of room on the deck and comfortable cabins. Choose from sailing catamarans or power catamarans.
Motor Sailers: These yachts are like a mix of motor and sailing yachts. You can use the sails for a classic sailing experience or rely on the motor to go faster when needed.
What are Popular Islands to Visit?
Santorini: Known for its stunning sunsets, white-washed buildings, and crystal-clear waters, Santorini is a must-visit island. The dramatic cliffs and unique architecture make it an iconic destination.
Mykonos: Famous for its vibrant nightlife and pretty beaches, this island attracts visitors looking for relaxation and entertainment.
Rhodes: With a rich history and medieval architecture, Rhodes offers a blend of ancient ruins and modern amenities. The Old Town is a UNESCO World Heritage Site, and the island has some beautiful beaches.
Corfu: This lush island is known for its green landscapes, Venetian architecture, and beautiful coastline. Corfu's combination of culture and natural beauty makes it an appealing destination.
Paros: Offering a mix of traditional Cycladic architecture and lively nightlife, Paros is favored for its relaxed vibe and excellent beaches.
Naxos: With a more laid-back atmosphere, Naxos features lovely beaches and a charming Old Town. It's a great destination for those seeking a quieter Greek island experience.
Ios: Known for its lively nightlife and golden beaches, Ios is a favorite among young travelers. Beyond the party scene, the island also has a tranquil side with traditional villages and beautiful landscapes.
Skiathos: This island is part of the Sporades archipelago and offers beautiful sandy beaches, lush greenery, and clear waters. It's a great place for relaxation and water sports.
Milos: With its unique volcanic landscapes and stunning beaches, Milos is a hidden gem. The island's diverse geological formations make it a captivating destination.
Hydra: A charming island known for its picturesque harbor, Hydra has a ban on cars and motorcycles, creating a peaceful and quaint atmosphere. It's perfect for a leisurely exploration.
Please call us today at 1 (321) 777-1707 or describe Your Vacation Vision to help you plan your fully-crewed private luxury yachting vacation! Inquire as soon as possible about your custom, crewed yacht charter.
You make the memories. We make the arrangements.