Luxury Yacht Charter Honeymoons
The fantasy of cruising around idyllic tropical islands on your own private yacht with the love of your life by your side need not be just the stuff of dreams. Imagine spotting your private yacht charter in the distance as you stand barefoot on the private beach of an idyllic villa in the Caribbean. Luxury yacht charter honeymoons are on the rise and it's easy to see why.
Your Luxury Honeymoon Awaits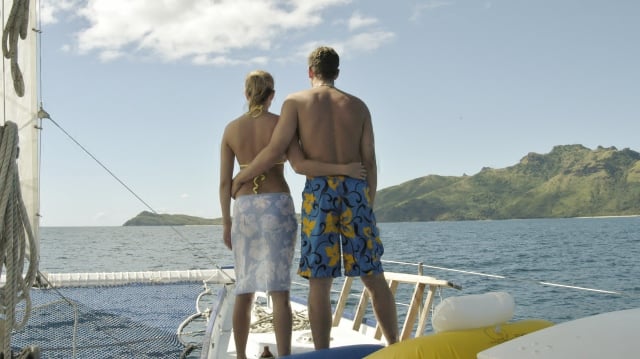 Come aboard your luxury yacht and cruise to some of the most romantic places in the world. Your onboard chef will prepare gourmet meals to your tastes and you'll have the opportunity to sample fabulous local and international cuisine. Savor the incredible atmosphere of custom cocktails brought to your hammock on starlit nights while warm breezes caress your skin. Enjoy the special attention given to you on your exclusive luxury yacht charter honeymoon as you cruise from island to island amid turquoise waters and sun-drenched beaches. Contact Luxury Yacht Charters and let us help make your incredible luxury honeymoon a reality.
Contact Us for more information on luxury yacht charter honeymoons call 321-777-1707