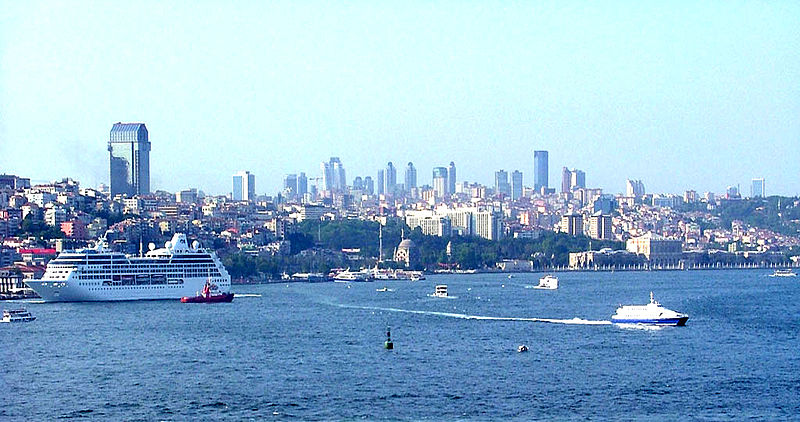 Explore the Turquoise Coastline
These are the land and waters where East meets West or, rather, where continents collide: Europe, Asia, and Africa. They call it the "Turquoise Coastline" and that isn't just a play on words: the water really is an indescribable shade of green.Here ancient ruins litter the sea floor, making the adventure even more amazing, and the warm, placid waters are ideal for swimming and snorkeling. Coastal Turkey, located in the Eastern Mediterranean, is where you will find Pine-covered Islands, sunken temples, and crusader castles. Turkey has been the merchant trading center of the world for centuries and still famous exotic bazaars continue today.
Thirteen civilizations have spanned 10 millennia, leaving a patina of historic treasures, intriguing ruins, temples, and churches of all faiths, along with a nautical heritage that is second to none. With 1,000 miles of pine-covered and rocky islets to explore this is a wonderfully diverse charter area. Walk among ruined columns and ornate tombs in the morning, float above a sunken temple in the afternoon, then dance until you drop at a trendy nightclub. With a Turkey yacht charter vacation arranged by Luxury Yacht Charters we will ensure your vacation itinerary includes everything you want to see and do!
Here you'll savor real Turkish cuisine, i.e. charcoal-grilled fish and lamb, often skewered and served with fresh vegetables. You'll also be reminded of other worlds and cultures when, five times a day, you hear the muezzin holy men call the faithful to prayer from the minarets. In short, Turkey's Mediterranean coastline is a natural and cultural paradise that is gaining in popularity with visitors and super-yacht owners around the world.
Activities | Turkish Riviera | Yacht Charter Itinerary
CONTACT US today at (321) 777-1707 for more info on Turkey luxury yacht charters!
You make the memories. We'll make the arrangements.