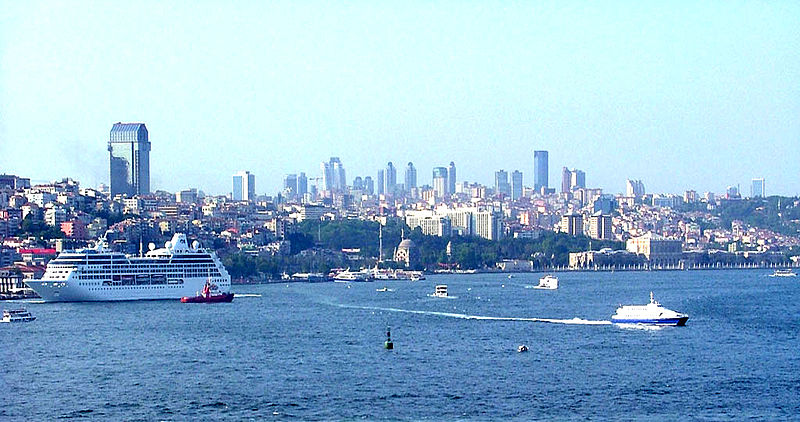 These are the land and waters where East meets West or, rather, where continents collide: Europe, Asia, and Africa. They call it the "Turquoise Coastline" and that isn't just a play on words. In fact, the water really is an indescribable shade of green. Coastal Turkey, located in the Eastern Mediterranean, is where you will find pine-covered islands, sunken temples, and crusader castles.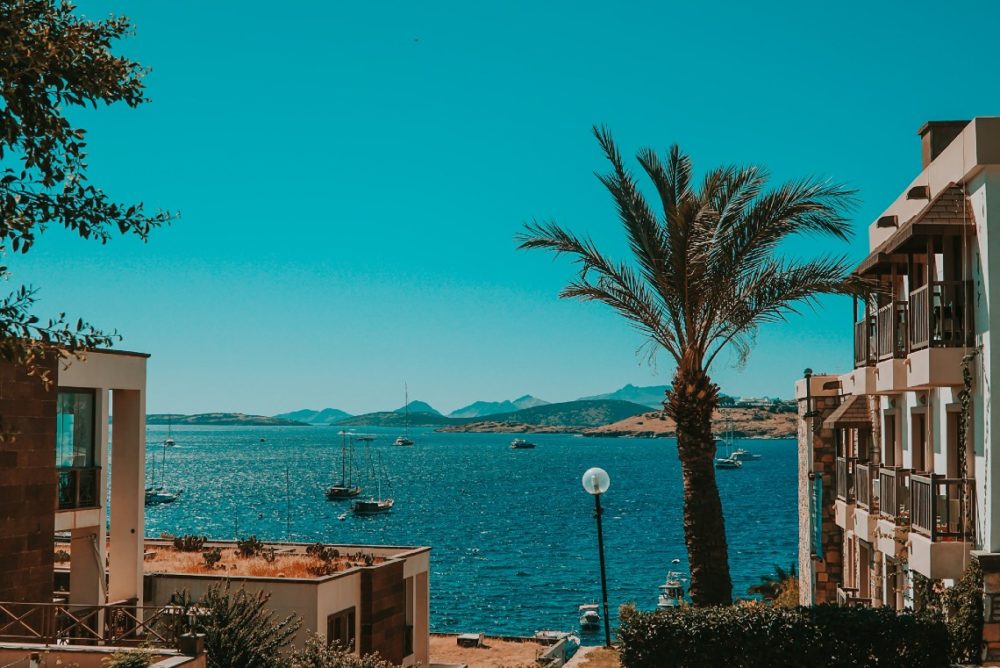 Places to see:
Waterfalls. Turkey's natural landscape is certainly beautiful. However, one of Turkey's most famous waterfalls, the Düden Waterfalls, is exceptional and well worth seeing.
Bodrum Castle (Castle of St Peter)
Hellenistic Theatre in Kas. This atmospheric site is perfect for watching the sunset.
Carian rock tombs in Marmaris.
Tomb of Amyntas in the south of Fethiye.
Things to do:
Scuba dive. Kas is one of the top 100 dive sites in the world as well as the diving capital of Turkey. Here there is an abundance of underwater treasures waiting for you to discover. In addition to exceptional marine life, there are ancient relics and shipwrecks to explore.
Windsurf. The bays around Cesme, Foca, Bodrum and Datca peninsula, as well as Fethiye, Gokceada, Antalya, and Istanbul have ideal wind conditions for windsurfing.
Go to the beach. Turkey's coastline has many wonderful beaches, however, the Blue Lagoon of Ölüdeniz is possibly the most famous beach in Turkey. You will be amazed at its surreal-blue water and mountainous backdrop.
Horseback ride.
Hike. The gorgeous scenery and historic sites of Turkey make the country fantastic for hiking.
Climate:
Turkey's western Mediterranean region enjoys a characteristically Mediterranean climate. The summers are hot and dry while winters are moderately warm and rainy. Summer lasts nine months. Apart from midsummer, the coast is quite bearable.
Cuisine:
Here you'll savor real Turkish cuisine such as charcoal-grilled fish and lamb, often skewered and served with fresh vegetables. Traditional dishes include piyaz (salad with beans and a soft-boiled egg), ezogelin corba (zesty lentil soup), saksuka (eggplant dish), and kisir, (salad of wheat and herbs).
CONTACT US today at (321) 777-1707 for more info on Turkey luxury yacht charters!