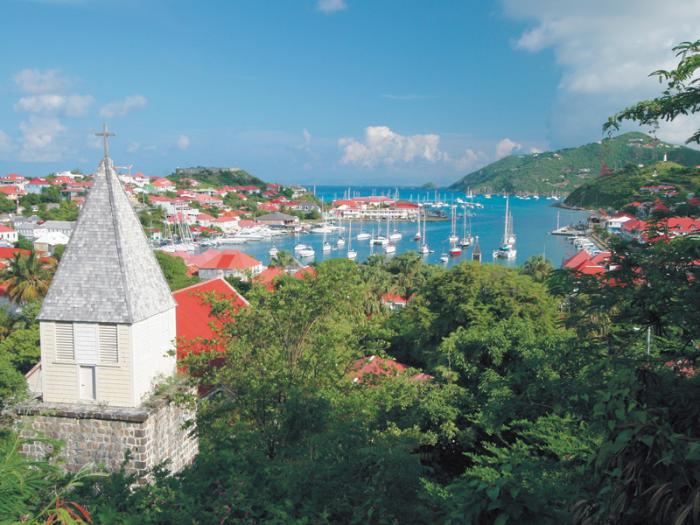 St. Martin Yacht Charter – The Friendly Island
Every sailing vacation on a St. Martin yacht charter arranged by Luxury Yacht Charters offers a unique blending of Dutch and French cultures into a relaxing Caribbean experience sure to produce a lifetime of treasured memories.
St. Martin is home to many mega – and large yachts during the winter and serves as a starting point for visiting the islands of Anguilla, St. Barths, Saba, and St. Kitts and Nevis, and St. Eustatius with many of the luxury charters making a stop at Tintamarie with its incredible beaches and mud baths.
The island is split into separate countries, the French protectorate of St. Martin and the Dutch territory of St. Maarten. Each dominion is unique with the French side offering many excellent restaurants and open-air eateries. On the Dutch side are casinos and many duty-free stores with the latest in electronics, jewelry, and souvenirs. You will be able to observe the convivial relationship between the two states as illustrated by the unmanned border crossings at two points on the island while sailing on your St. Martin yacht charter.
Crewed yachts range from monohull sailing yachts, catamarans, motor-yachts to superyachts. Each offers the finest in amenities, menus, crew services and recreational activities in the crystal clear waters offering world-class scuba, snorkeling, and isolated beaches – all in your very own St. Martin yacht charter.
St Martin yacht charter vacationers will enjoy a variety of cultural experiences sure to provide rich memories and distinctive souvenirs. Luxury Yacht Charters stands ready to guide you as you select the luxury yacht and itinerary best suited to your vacation desires. No matter when you travel to St. Martin and its vicinity, you'll find good weather and clear skies.
Activities | General Information
CONTACT US today at (321) 777-1707 to discover your St. Martin yacht charter vacation!
MAP – St. Martin Yacht Charter
You Make the Memories. We Make the Arrangements.