Thailand Yacht Charters
Tour of Asia is not complete without experiencing Thailand yacht charters. The country is a sprawling which encompasses many diverse landscapes. This colorful and exotic land is home to long stretches of ivory beaches as well as many emerald-green rice paddies. What is more, here cosmopolitan cities bursting with life intermingle with pristine deserted beaches.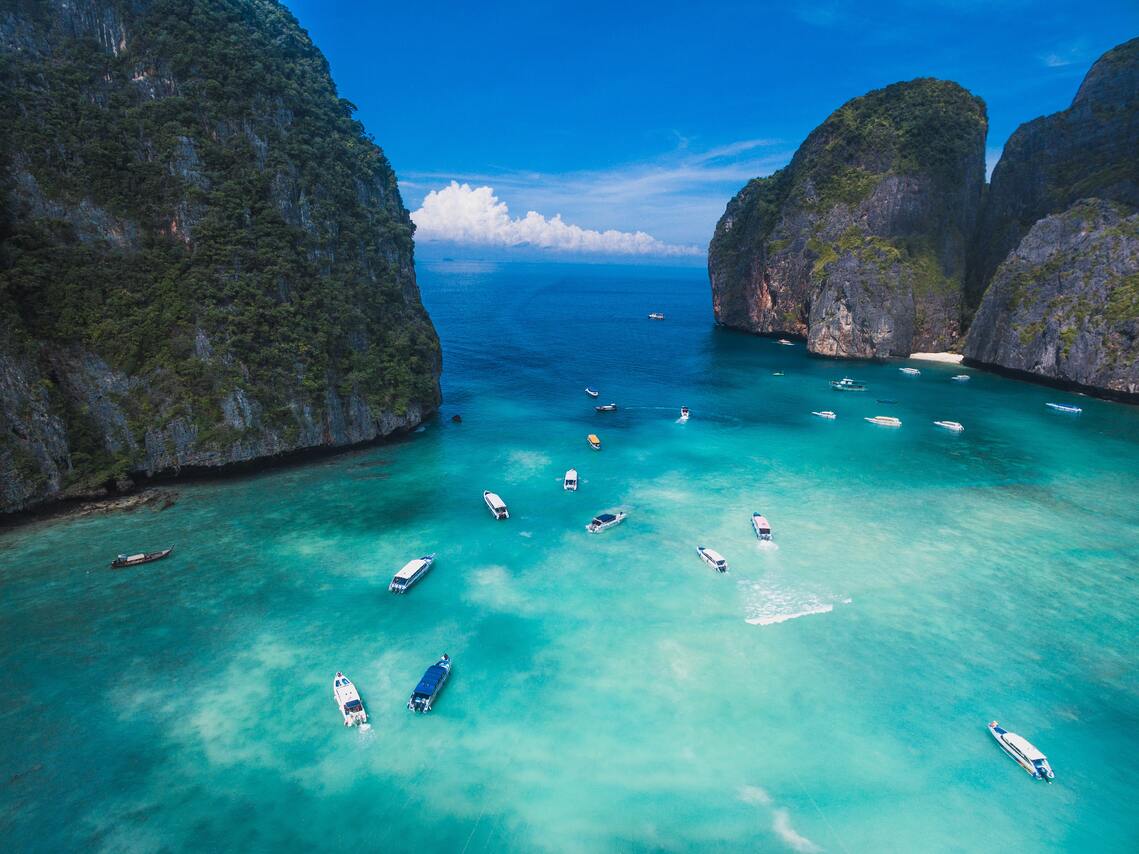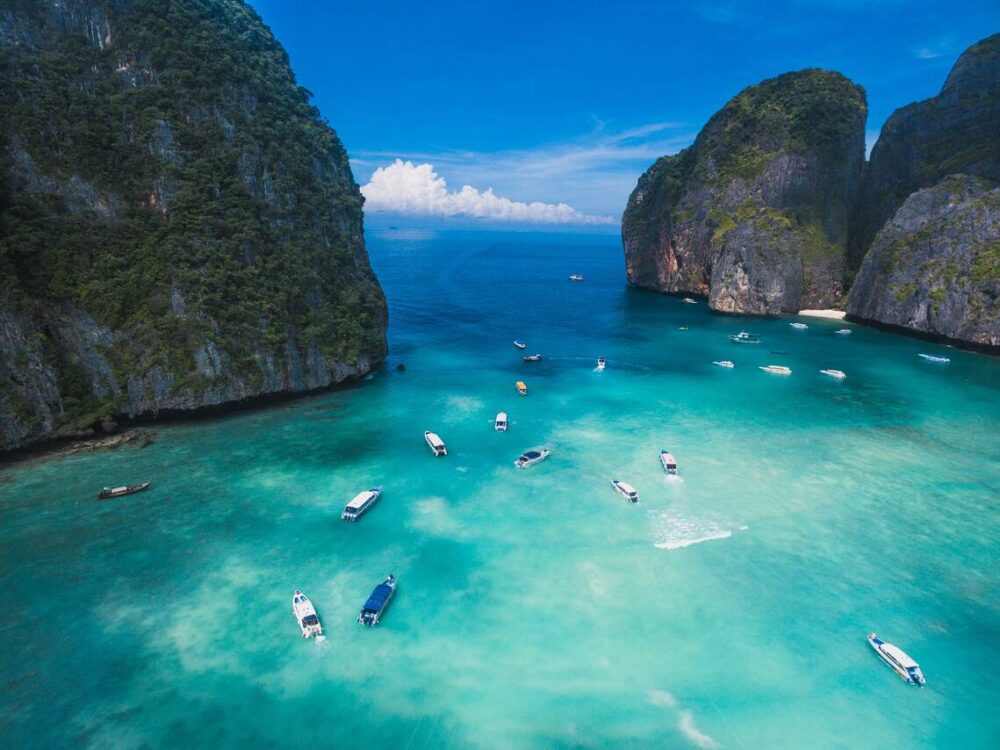 On an Asia yacht charter vacation, you will certainly experience some of the most exotic and beautiful destinations in the world. Thailand's 3000 km of coastline is mixed with gorgeous beaches and amazing rock formations. Activities abound such as scuba diving, snorkeling, hiking, and more. Throughout all your travels, you will be accompanied by the genuine smiles of the Thai people.
Your Thailand yacht charters crew will ensure you visit not-to-miss locations such as:
Bangkok
The capital city of Bangkok is a seductive throng of sounds, smells, and sights. This is a dream-like environment of noise and splendor. Bangkok welcomes more visitors than any other city in the world and it doesn't take long to realize why. This is most certainly a city of contrasts. You'll encounter everything from gleaming temples to floating markets, buzzing city streets, and quiet gardens.
Popular areas to visit include places such as
Siam
Silom
Sukhumvit
Old Town (Rattanakosin)
Chidlom-Ploenchit
Pratunam
Riverside
Chiang Mai | Thailand Yacht Charters
Chiang Mai is the perfect example of how Thailand's diverse cultures have met the realities of modern life. This ancient walled city is a gorgeous combination of tranquil heritage and a fast, energetic pulse of avant-garde design.
Hua Hin
Hua Hin is a serene escape from the bustle of modern humanity. Imagine powdery bone-white beaches caressed with gentle waves and balmy breezes. This affluent playground has a variety of attractions such as championship golf courses, world-class spas, exquisite boutiques, and luxurious hotels. All of these amenities have helped to make Hua Hin a chic seaside retreat.
Kho Phi Phi | Thailand Yacht Charters
Rising from the waters like twin spikes, the islands of Koh Phi Phi are a vision of pure beauty. Limestone cliffs tower above thriving reefs teeming with diverse marine life. This is the perfect sanctuary for eco-friendly travelers as well as those looking to sink deep into the lush Thai atmosphere.
Koh Samui
Koh Samui is Thailand's third largest island and home to the notorious Full Moon Party celebrations. In the last few years, it has grown into a sophisticated retreat of private resorts equipped with a mix of tantalizing amenities. Secluded idylls are not hard to find, though this area is known for its flamboyantly indulgent reputation.
Krabi
Outdoor enthusiasts need to look no further than the active island of Krabi. Offering water sports of all kinds, mountain climbing, and a thriving nightlife, Krabi is a pulsing location.
Phuket | Thailand Yacht Charters
Phuket is the undisputed pearl of Thailand, with azure waters and lush jungles that sprawl onto pristine beaches of bone-white sand. With its unique Sino-Portuguese architecture dating from its period of colonization, Phuket is the perfect escape into an indulgent and relatively unspoiled tropical paradise.
Allow the experts at Luxury Yacht Charters to help you plan your dream vacation in this exotic land of plenty!
Brunei | Burma (Myanmar) | Cambodia | Indonesia | Papua New Guinea | Thailand 
Please contact us at 1 (321) 777-1707 or complete our contact form to start planning your yacht charter vacation! It's never too early, or too late to inquire about your bespoke private yacht charter.
You make the memories. We make the arrangements.