Showcasing A Natural Treasure
Chartering a sailing or motor yacht in the Grenadines is to experience the Caribbean as it was many years ago. Pirates have long been driven from the tranquil waters of the Windward Islands, but an abundance of treasure still remains. Natural treasure, that is! See it with a Grenadines yacht charter vacation arranged by Luxury Yacht Charters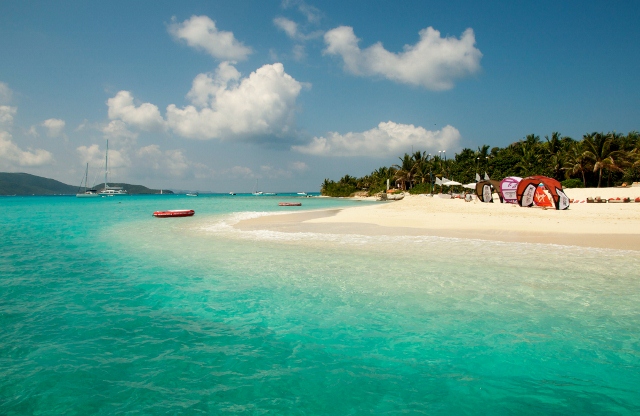 With lush and abundant vegetation, soaring volcanic peaks, breathtaking vistas and outstanding snorkeling, the Windward Islands of St. Lucia, St. Vincent and the Grenadines, and Grenada are truly spectacular. Your fantasy vacation can become a reality when you select a Grenadines yacht charter vacation. The spectacular diversity of land and underwater scenery found among the 32 islands and cays means that every day of your sailing or motor yacht vacation will provide new opportunities for discovery and relaxation.
The Grenadines
The Grenadines Islands range from St. Vincent in the north to Grenada in the south. It is made up of two countries, St. Vincent and the Grenadines, and the nation of Grenada. The main islands in the St. Vincent and Grenadines chain are St. Vincent, Bequia, Mustique, Canouan, Mayreau, Union Island, Palm Island, and Petit St. Vincent. Grenada's main islands are Grenada, Carriacou, and Petit Martinique. St. Lucia to the north of St. Vincent is sometimes a starting point for a sail to the Grenadines. With its majestic Pitons and waterfalls, St. Lucia is an inviting ecological experience and an ideal point of departure when combined with your Grenadines yacht charter vacation.
On St. Vincent's windward side there is Young Island, a private island resort 200 yards off the coast of St. Vincent. Close by is the main yacht basin of Blue Lagoon which is reef-protected. St. Vincent's leeward coastline has Chateaubelair at the foot of Soufriere volcano. This palm-fringed cove features huge volcanic rocks and is near the filming location for the Pirates of the Caribbean movie. Arriving at this location on your private luxury yacht just might make you feel like a Hollywood celebrity!
Activities | The Islands | Itineraries | General Information
CONTACT US today at (321) 777-1707 to realize your Grenadines yacht charter vacation!
MAP – Grenadines Yacht Charter
You make the memories. We'll make the arrangements.