Norman Island
Norman Island is located at the southern tip of the British Virgin Islands archipelago. It is one of several islands reputed to be the inspiration for Robert Louis Stevenson's pirate novel Treasure Island. The island may have been named after a pirate who bought it sometime during the early 18th century. The island is uninhabited and privately owned.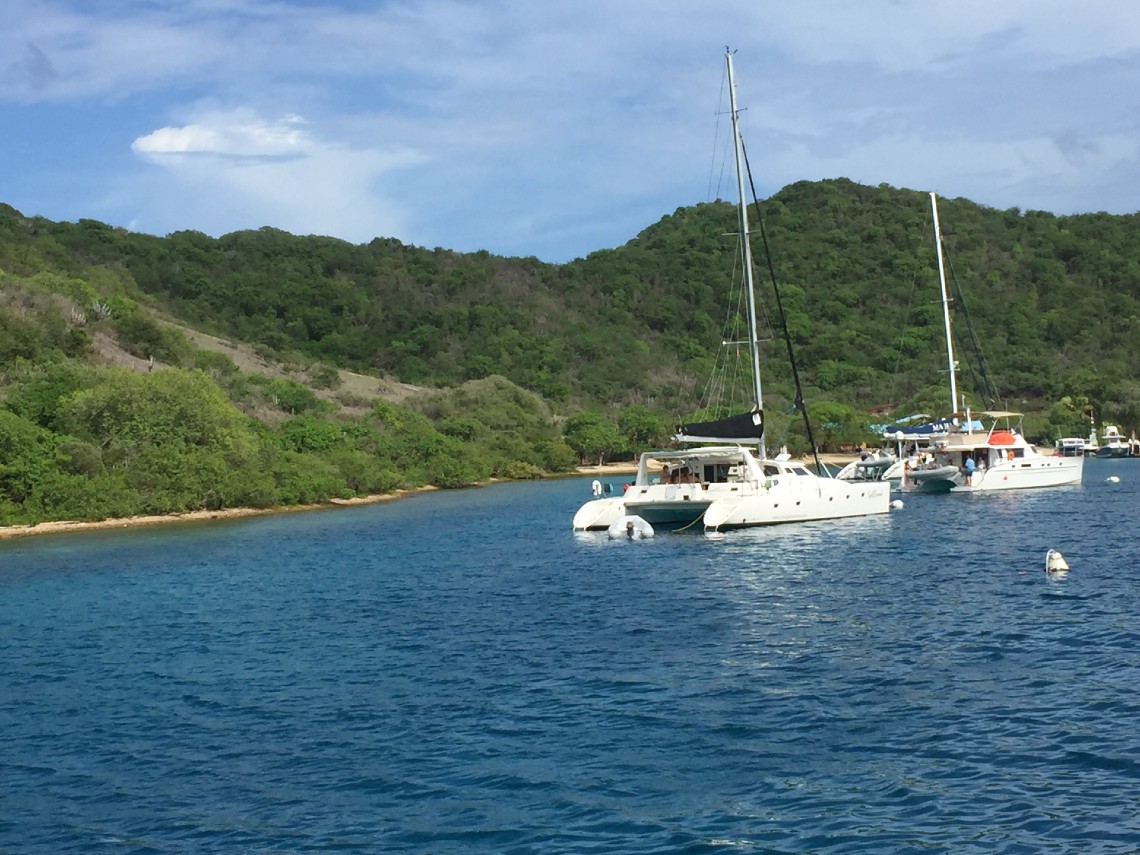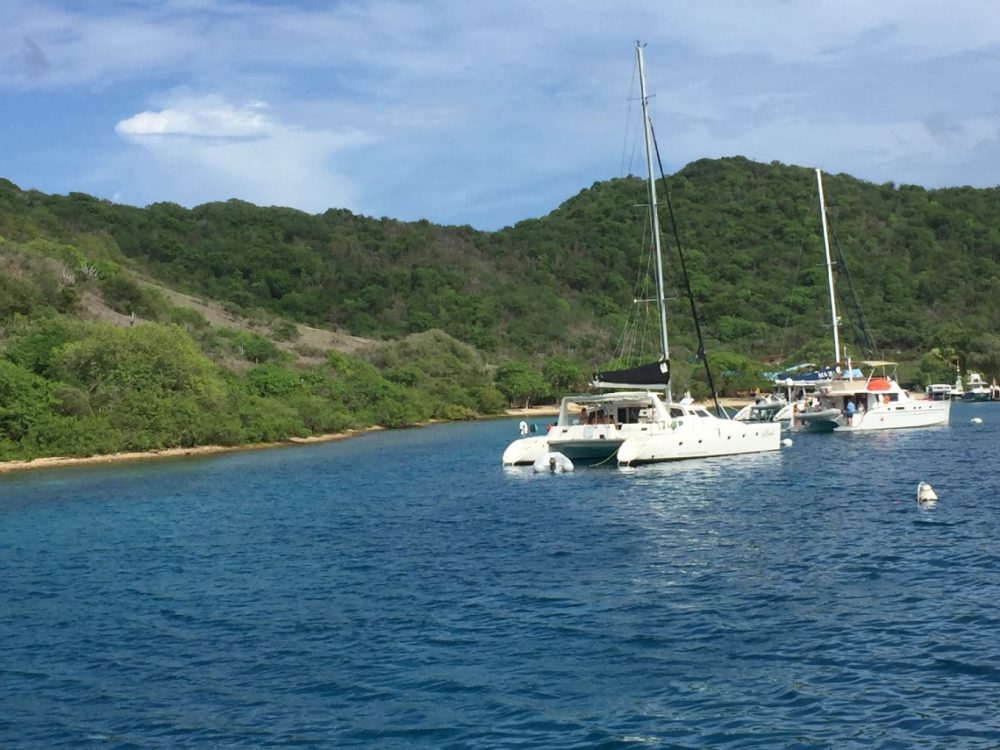 The island is uninhabited; however, it is famous for sailors because of its calm waters. The Bight is one very popular anchorage, and its lovely white beach and two restaurants/bars make this the perfect stop for an afternoon or evening.
Weather
The weather is always warm on the island, with an average high temperature of 86 °F and an average low temperature of 78 °F. The windiest month is July and the rainiest month is October.
Norman Island: Things to see and do
Dine on the beach at Pirates Bight Restaurant & Bar. The menu offers lunch and dinner options as well as cocktails.
Have drinks on the water at the legendary floating bar The Willy T. Or have dinner at the William Thornton, a floating restaurant named for the architect of the US Capitol building.
Snorkel or dive into the Norman Island Caves. The Caves consist of three caves at the water level in the rocky cliffs right around the corner from The Bight. Here you can snorkel among tropical fish and swim in the narrow caverns.
Hike around the island. Although Norman Island is small, it has almost 12 miles of walking trails.
Play pirate for a day and search for buried treasure. You never know what you may find!
Marinas
Numerous mooring buoys in place may be used on a first-come basis. Your captain may call ahead to assure there is a buoy available.
Please contact us at 1 (321) 777-1707 or complete our contact form to start planning your yacht charter vacation! It's never too early, or too late to inquire about your bespoke private yacht charter.
You make the memories. We make the arrangements.