North America Yacht Charters
Amazing Scenery & Wildlife
Luxury Yacht Charters offers yacht charter options in popular North America destinations. These include Alaska, Florida, New England, Mexico, The Pacific Northwest, and Canada. Sail and motor yacht options are available on your North America yacht charters vacation.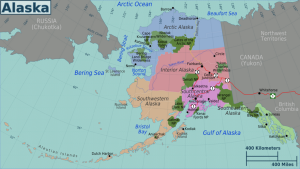 First of all, Alaska is the largest state in the United States of America. Separated from the rest of the country by Canada, Alaska lies on the Arctic Circle.
The best way to see Alaska is by a yacht charter arranged by Luxury Yacht Charters. Charter boats bring you wonderfully close to glaciers, whales, and rocky coasts. Also, charter boats – being smaller in size – can go where big cruise ships can't, getting you up close to Alaska's nature and wildlife. Luxury Yacht Charters can arrange naturalist-guided hikes and sea kayaking right from the ship, perfect for active, casual travelers.
Experience breathtaking adventure on your California yacht charters vacation. From San Francisco down to Newport Beach, San Diego and into Baja California, the California coast has so much to offer. California is one of the most popular destinations in the United States with over 800 miles of beautiful beaches and rugged shoreline. Furthermore, you can watch for whales and dolphins as you enjoy the gorgeous coastline view! Anchor up in a calm cove to swim and soak up the California sun.
With a Florida yacht charter, you will have your pick of great destinations in the Atlantic Ocean, the Florida Keys, and the Gulf Coast. Florida is the boating capital of the world! The boating areas of Florida are conveniently located and offer a memorable sailing vacation in the tropics. The 3 main sailing and cruising regions in Florida incl. The Atlantic, The Florida Keys, and the Gulf Coast.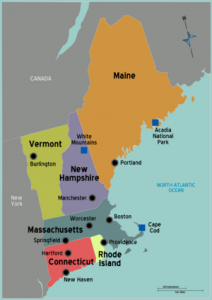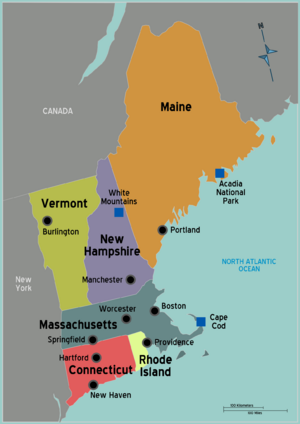 New England offers plenty of opportunity for boating whether it be in sheltered bays and harbors, inland lakes, or rivers. Local yacht clubs usually conduct sailboat races for many different classes. Whale watching and bird watching are popular. Sailing on traditional sailboats such as Maine's "windjammers" is a popular local activity.

Connecticut:

Home to Hartford and the Knowledge Corridor; the Maritime Aquarium, and two major Native American casinos. As well as a robust restaurant and nightlife scene in downtown New Haven.

Maine:

Known for its seacoast fishing villages, wooded and remote interior, and the stunning vistas found in Acadia National Park.

Massachusetts

: Home to Pioneer Valley, this is the birthplace of America's revolution. Also at hand is Cape Cod (a vacation hotspot for many) and the always-interesting city of Boston.

New Hampshire

: A fiercely independent state that offers the rugged White Mountains, idyllic lakes, and a handful of ocean resorts.

Rhode Island:

The smallest state in the United States, but has many miles of coastline and islands, and home to Providence and Newport.

Vermont:

The fall foliage Vermont is not-to-be missed, while during the rest of the year the state offers a rural charm unique in America.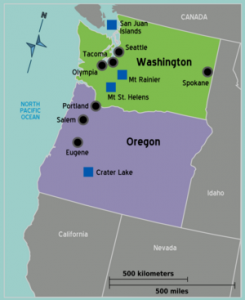 The Pacific Northwest is best known for its beautiful coastline, green interior, rainy weather, and spectacular mountains. Oregon and Washington are the 2 states in this region. Gray whale watching is good along the coast in spring and fall during their migration. Killer whale watching is excellent in the San Juan Islands from spring through fall. Sea kayaking began in this region and there are thousands of miles of convoluted shoreline to explore. This is especially true in the San Juan Islands and Puget Sound of Washington.
Allow Luxury Yacht Charters to make all your arrangements for your Pacific Northwest adventure.
Alaska | California | Florida | New England | Pacific Northwest
CONTACT US today at (321) 777-1707 to discover your North America yacht charters vacation!
We make the arrangements. You make the memories.