Asia Yacht Charters: Explore a World of Culture and Beauty
Various cultures, histories, and locations unmatched worldwide await on Asia yacht charters. It is undoubtedly a remarkable place to sail and explore by yacht. This is due to the region's tropical coastlines, unique destinations, fantastic beaches, and a wide variety of marine life.
Moreover, discovering this area by private yacht allows you to access pockets of unexplored territories, some of which have been closed to foreign visitors for decades.
Asia Yacht Charters | Regions
Since six central regions in Asia offer unforgettable yacht charter cruises, it may be challenging to choose where to go. Therefore, let us help you decide! Asia, the largest continent in the world by land area, has countless beautiful destinations perfect for a luxury yacht charter vacation.
Whether you're looking to have a quiet romantic getaway or go on an adventure with your friends and family, something in Asia will make your trip unforgettable. From cruises in the Philippine Islands to local island hopping in Thailand, here are some of the most beautiful places to visit while chartering a private Asian luxury yacht. Travel to destinations such as: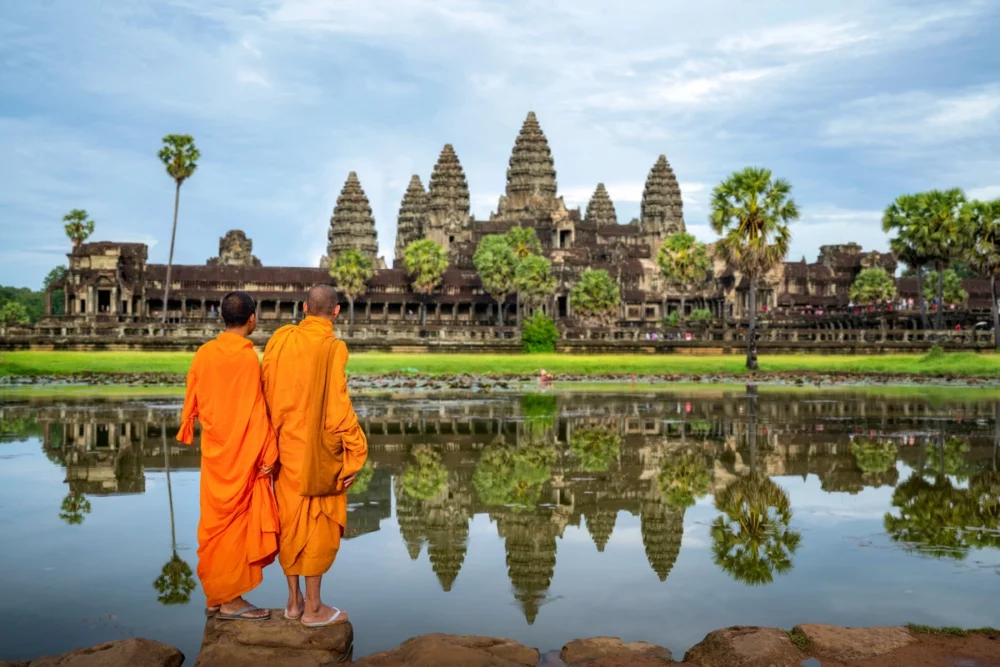 A tiny nation on the island of Borneo, surrounded by Malaysia and the South China Sea. It's known for its beaches as well as its bio-diverse rainforest. The Sultanate of Brunei offers tropical jungles and stunning beaches, making it an ideal place to charter a yacht and explore the area. Brunei has some of Southeast Asia's most well-maintained marinas and yacht clubs, making it a perfect destination for yacht charters.
The waters around Brunei teem with marine life, including whales, dolphins, and sea turtles. It is also home to some of Southeast Asia's most diverse coral reefs, making it a great place to scuba dive and explore. There are also numerous islands to explore, including Kampong Ayer, known as the "Venice of the East". The intriguing area is full of stilt houses and mangrove swamps.
When planning a yacht charter in Brunei, it is essential to be aware of the weather conditions in the region. The region is prone to monsoon rains, and the southwest monsoon season typically runs from November to February. It is best to plan your trip outside of these months to have the best weather conditions possible.
Formerly Burma, Myanmar borders India, Bangladesh, China, Laos, and Thailand. Burma is a destination that will captivate your senses. With its stunning landscape, rich culture, and inviting people, Burma offers an unforgettable experience for luxury yacht charter vacationers. From exploring the beautiful beaches of Ngapali to sailing through the Mergui Archipelago, a yacht charter in Burma provides a relaxing and exciting journey.
A nation with a landscape of low-lying plains, the Mekong Delta, mountains, and the Gulf of Thailand coastline. Cambodia's coastal waters offer many yacht charter opportunities, from smaller power yachts to larger sailing yachts. Visitors can explore Cambodia's islands and islets or head to the mainland to experience the wonders of its towns and cities.
The best time to visit Cambodia by yacht charter is between April and June, when the dry season brings beautiful weather. During this time, the temperature is mild and rarely exceeds 30 degrees Celsius. This is an ideal time to explore the coastline and venture into the islands.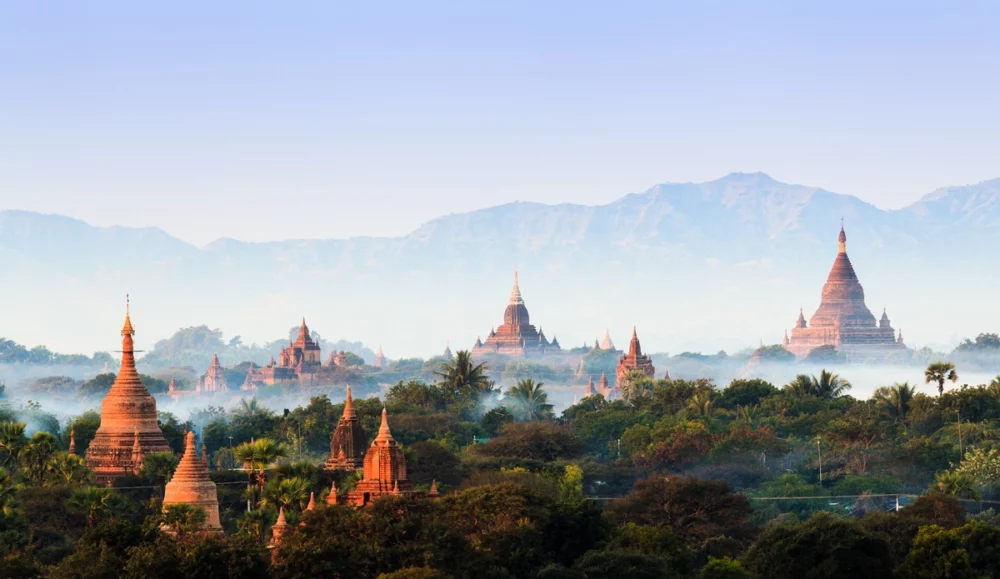 A country in Southeast Asia and Oceania between the Indian and Pacific oceans with over seventeen thousand islands. Indonesia is one of the most popular yacht charter destinations in Asia. Indonesia provides an unbeatable array of natural beauty, fascinating cultures, and stunning beaches. Whether you're looking for a luxurious beach holiday, a nature retreat, or an adventure-filled holiday, Indonesia has it all.
The country's waters offer some of the best sailing conditions in Asia. Several yacht charters are available throughout the country, including in Bali, Lombok, Komodo, Sulawesi, and Kalimantan. With its stunning tropical weather and abundant marine life, Indonesia is great for an unforgettable yacht charter vacation. Also, Indonesia offers world-class surfing and diving opportunities if you're looking for an adventurous holiday. Yacht charters in Indonesia are perfect for luxury lovers who want to experience the finest Asian hospitality.
Papua New Guinea is in the southwestern Pacific and encompasses the eastern half of New Guinea and its offshore islands. Located off the east coast of Indonesia, Papua New Guinea is a paradise for yacht charters. With over 600 islands and 5,000 miles of coastline, you'll certainly find an idyllic spot to drop anchor.
As the world's second-largest tropical island, there are plenty of activities and sights to explore. From the remote coastal villages to the vast coral reefs, you'll be amazed at the diversity of wildlife found here. Yacht charters in Papua New Guinea are also well known for their incredible diving spots. Whether a beginner or an experienced diver, you'll find something new and exciting to explore.
Thailand is a southeast Asian country with tropical beaches, royal palaces, ancient ruins, and ornate temples. For these reasons, Thailand is an ideal destination for those looking for an exciting yacht charter vacation. From the Andaman Sea's azure blue waters to Bangkok's bustling streets, Thailand has something to offer everyone. With its stunning islands, abundant marine life, and unique culture, a Thailand yacht charter will surely be a memorable experience.
When you charter a yacht in Thailand, you can explore various destinations and activities. Cruise around Phi Phi Island and admire the scenery. Go snorkeling or diving in one of the many coral reefs along the coast. Charter a boat and explore the islands of the Similan National Park. Take in the sights and sounds of bustling Bangkok. Whether it's a day trip or a more extended cruise, there's something for everyone in Thailand.
For more information about Asia yacht charters, please visit our general information.
Please call us today at 1 (321) 777-1707 or describe Your Vacation Vision to help you plan your fully-crewed private luxury yachting vacation! Inquire as soon as possible about your custom, crewed yacht charter.
You make the memories. We make the arrangements.