Learn all about CKIM Group, yacht charter brokers specializing in worldwide Luxury Yacht Charter experiences. Headquartered in Sebastian Florida, we are entrenched in the capital of yachting, always abreast of what's happening in the industry. In addition, we have international team members that provide global support and knowledge. Below is an overview of the CKIM Group Team that is at your service.
We'll make the arrangements for you, so you are free to make memories, not phone calls. CKIM Group Inc. has decades of experience in arranging unforgettable trips on charter yachts. With our vast resources and dedicated staff, we assure your satisfaction. In summary, we do our best to understand what you want out of a vacation.
Why Take A Yacht Charter Vacation?
We all deserve a getaway. White sandy beaches, warm blue waters with temperatures in the 80s in the Caribbean. It is time to unwind and enjoy. Most importantly, a luxury yacht charter is personally designed to your needs and preferences, with a crew dedicated to pampering you.
Your Yacht Charter will take you where you want to go, weather permitting, of course. Perhaps you would like to jaunt through the Caribbean, or around the Mediterranean Sea, or the New England coast. Or, maybe you want to visit a particular destination or an ideal island chain elsewhere in the world. Let us be your guides. We will help you realize your luxury yacht charter vacation dreams.
"At CKIM Group we strive to give you, our valued client, a level of service that far exceeds your expectations. We take great pride in our goal of matching you with the right luxury yacht charter crew and designing a vacation itinerary that best suits your needs and desires, giving you the yacht charter vacation of your dreams."

Christopher Patrick – CKIM Group Inc.
Our Team of Professionals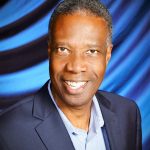 Christopher Patrick is a veteran of the yacht charter industry for the past 30 years. Christopher lived in the British Virgin Islands for many years, where he fell in love with sailing and the yacht charter industry. He will happily arrange yacht charters, based on your particular requirements.
Karin Patrick has been a travel industry professional since 1978. A native of Germany, Karin has lived in many places around the world including Australia, India, and the United Kingdom. In 1983, she moved to the United States, residing in Connecticut, then California, and now living in Florida.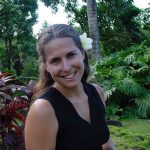 Lori Terry-Bender lived on the island of Kauai, HI for ten years before moving to South Florida where she now calls home. She came to CKIM Group Inc with a back-group in wellness and fitness, combined with a love of travel. She is our assistant website developer, blogger/writer, and technical assistant.
Supporting Organizations
Charter Yacht Brokers Association CYBA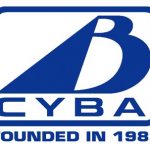 We are proud to advise that our yacht broker specialist, Christopher Patrick is a member of CYBA (Charter Yacht Brokers Association) and IYBA (International Yacht Brokers Association).
CYBA strives to maintain high ethical standards in the crewed yacht charter industry and provides a liaison between brokers and industry-related groups.
Membership requires sponsorship from active CYBA members and regular attendance at annual broker shows and seminars. IYBA strives to unite those engaged in the yacht brokerage business to promote professionalism and cooperation among its members. Its mission is to develop and maintain a high standard of conduct in the transacting of the yacht brokerage business. Each member is required to abide by a code.
Virgin Islands Search & Rescue VISAR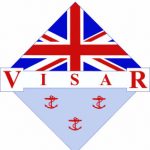 CKIM Group supports The Virgin Islands Search & Rescue (VISAR) an all-volunteer organization dedicated to ensuring the waters of the British Virgin Islands are safe for travelers and locals alike by providing search and rescue missions that save lives!
Luxury Yacht Charters' record of offering outstanding travel options and arranging services speaks for itself. Just see what our satisfied clients have to say on our Testimonials. In addition, you can follow us on our social channels to say hi, and learn more.
We make the arrangements. You make the memories.