The Yachter's Croatia Travel Guide
Are you planning a yachting trip to Croatia? Look no further than this Croatia travel guide! Before embarking on your journey, you'll find everything you need: the best time to visit, how to get to Croatia, the best places to explore, and what to pack.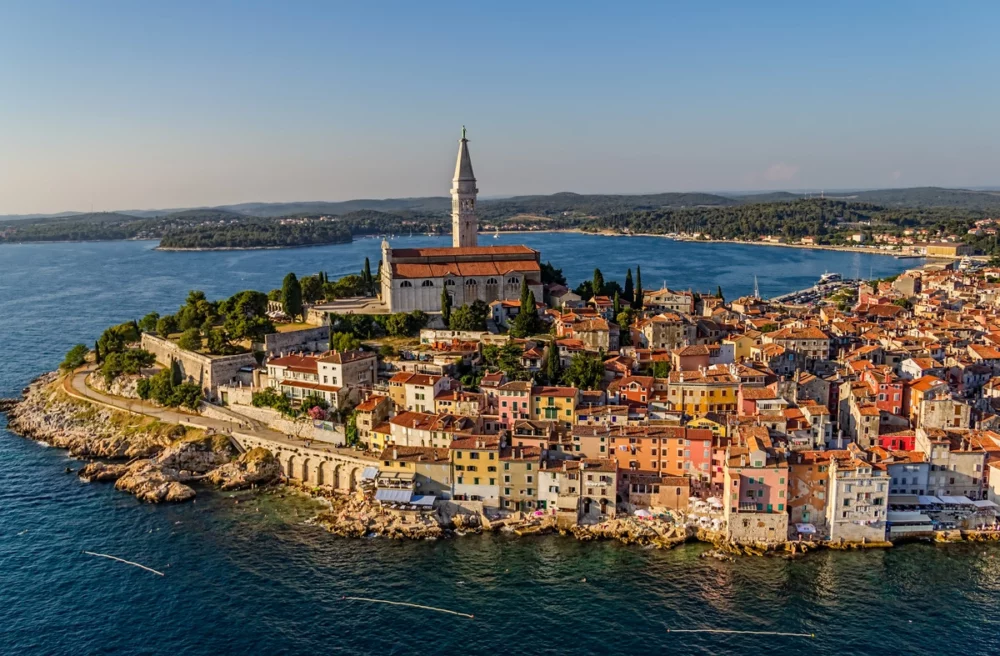 From bustling cities to serene island escapes, Croatia offers a variety of exciting sights and activities for yachters. Whether you're looking for a romantic getaway or an adventurous excursion, this yachter guide to Croatia is your go-to resource.
Why Visit Croatia?
Croatia is a gorgeous destination for yachting. It is a boating paradise with 3000 miles of breathtaking coastline and over 1200 islands. Even if you have been to Croatia and the Croatian islands before, each new visit is a unique experience. Discover new places, have new adventures, and make new memories.
On your private yacht charter, you will discover the beauty of the Adriatic: amazingly clear water, secluded beaches, coves, colorful sunsets that melt into the sea, and brilliant stars lighting the night sky.
We will help you select a suitable vessel for your group. Choose from motor yachts, sailboats, sailing and power catamarans, and motor sailers.
The Best Time to Visit Croatia
If you're looking for the best time to take a yachting vacation in the Croatian Islands, plan to travel in spring (April and May) and autumn (September and October). This is when the weather is ideal for sailing and exploring, with temperatures ranging between 60-75°F (16-24°C). You'll also find fewer crowds during this time, making it the ideal time for an unforgettable sailing adventure.
In addition to ideal weather conditions, spring and fall are the best times of year to experience Croatia's diverse culture and breathtaking beauty. The countryside is lush and green during these months, with blooming wildflowers, crystal-clear water, and spectacular sunsets. The Adriatic coast is particularly stunning during these months.
Check our Specials Page frequently for Croatia's latest deals on yacht charters.
Avoid traveling to Croatia between June and August to avoid the hottest and busiest times of the year. This is the peak season for tourists, meaning that prices will be higher and popular attractions will be crowded.
Traveling to Croatia
If you're planning a yachting trip in Croatia, the best way to get there is by air. Croatia has several international airports, the most popular being Franjo Tuđman Airport (Zagreb Airport), Split Airport, and Dubrovnik Airport.
When planning your trip, consider which airport you'll fly into.
Zagreb is the capital city of Croatia and the largest airport, so many travelers fly into this hub for easy access to other parts of the country. If you want to explore the Dalmatian Coast, flying into Split or Dubrovnik may be a better option. Both airports offer direct flights from cities across Europe and some international destinations.
Once you've arrived in Croatia, travel is relatively easy. There are many public transportation options to get you to your final destination, such as buses, trains, and ferries. Car rental services are also available to explore more of the country.
The Best Places to See in Croatia | Croatia Travel Guide
When visiting Croatia, there are several main places to visit:
Croatia is also home to stunning national parks.
Krka National Park. Family-friendly activities at Krka National Park include hiking trails, boat tours, biking paths, and educational workshops. It's a great place to relax away from crowds and take sweeping views of waterfalls, rivers, and gorges.
Plitvice Lakes National Park. Plitvice Lakes National Park is on the UNESCO World Heritage list thanks to its gorgeous lakes, caves, and waterfalls.
Mljet National Park. Mljet Island is also a National Park just 14.5 nautical miles from Dubrovnik.
Brijuni National Park. The park is brimming with wildlife, history, and beauty.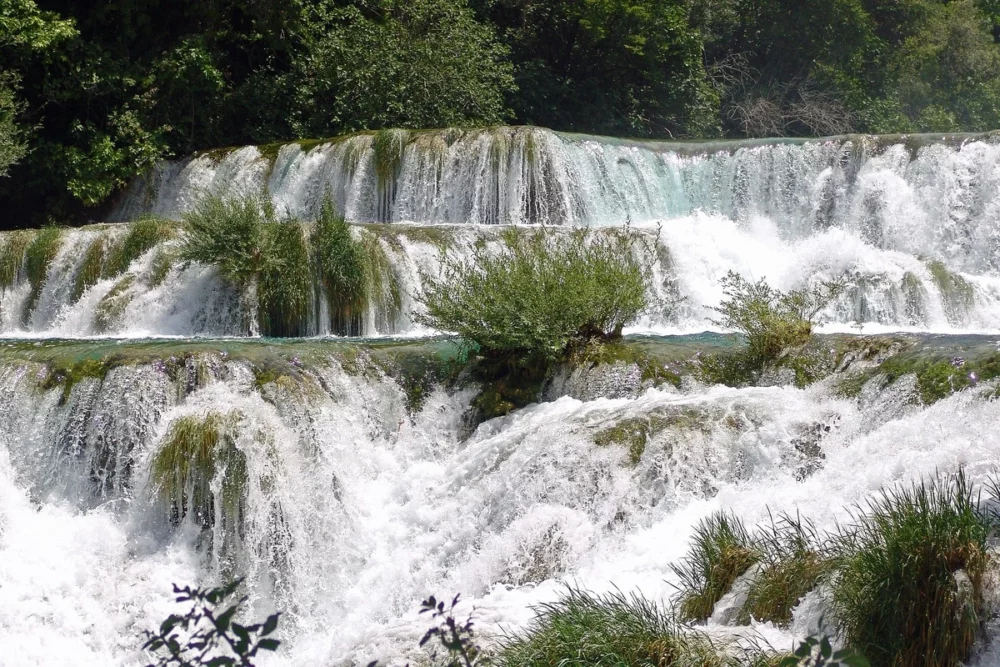 No matter where you decide to go in Croatia, you will surely be amazed by its natural beauty and captivating culture. Everyone in your group will find something to see and do in Croatia, from the vibrant city of Dubrovnik to the secluded South Dalmatian Islands.
Sample Itineraries
If you're looking to explore the spectacular coastal scenery of Croatia and its many islands, here are a few suggested itineraries that will make the most of your time:
A Week in the Adriatic
This 7-day itinerary is perfect for those looking to discover some of the most beautiful destinations in Croatia.
Begin in Split, exploring Diocletian's Palace and the many museums and galleries in the city.
From there, go to the stunning island of Hvar, where you can enjoy swimming, snorkeling, and paddle boarding in crystal-clear waters.
Continue to Korcula, with its quaint medieval Old Town and panoramic sea views.
Then head to the tranquil Mljet National Park for hiking, kayaking, and mountain biking.
Finally, end your journey in Dubrovnik and enjoy wandering through the cobblestone streets and exploring the ancient city walls.
An Island Hopping Adventure
For an unforgettable experience, set sail from Dubrovnik and explore the many islands in the area.
Start with a visit to Kolocep for a few days of beachside relaxation and enjoy swimming, snorkeling, fishing, and sunbathing.
Then head to Lopud for an adventure through its idyllic nature trails, quaint villages, and secluded coves.
Next, explore the sights and sounds of Mljet, with its stunning lakes, forests, and breathtaking cliffs.
Finally, end your journey in Sipan and admire its remarkable Venetian fortresses, charming fishing villages, and romantic beaches.
A Cruise Along the Dalmatian Coast
This 8-day itinerary takes you from Zadar to Dubrovnik along the stunning Dalmatian Coast.
Start your journey with a day of sightseeing in Zadar and take in its incredible Roman and Venetian monuments.
Next, set sail for Trogir, with its narrow winding streets, Renaissance architecture, and lively harbor.
From there, cruise to Vis Island and spend a few days soaking up its beautiful sandy beaches, ancient ruins, and historic churches.
Continue to Split, with its bustling marketplaces and grand historical monuments.
End your journey in Dubrovnik and explore its world-renowned old town.
What to Pack | Croatia Travel Guide
Pack smart and travel light. Consider the size yacht you will be on. Smaller catamarans do not have as much storage space as superyachts, so plan accordingly.
Also, think about the time of year you are visiting. Temperatures can get very hot in summer, so pack swimsuits, lightweight tops, and shorts for the yacht and beaches. Women should pack a skirt or dress that can double as a cover-up. Sturdy shoes are essential for hiking and visiting archaeological sites, while water shoes protect your feet on pebbly beaches.
A day bag or small backpack will be handy when venturing ashore for shopping or exploring.
Your Croatia Travel Guide is just one source of information for your yacht charter. Please also see our section about Croatia Yacht Charters.
Travel Insurance
We recommend purchasing travel insurance to protect your investment.
Please call us today at 1 (321) 777-1707 or describe Your Vacation Vision to help you plan your fully-crewed private luxury yachting vacation! Inquire as soon as possible about your custom, crewed yacht charter.
You make the memories. We make the arrangements.