The 10 Best Things to Do in Croatia
What are the best things to do in Croatia? Croatia offers diverse activities, including water sports, cuisine and wine, scuba diving, kayaking, and beaches. Here's your insider's guide to making the most of your time in this gorgeous country. Discover the best things to do in Croatia on your luxury yacht charter!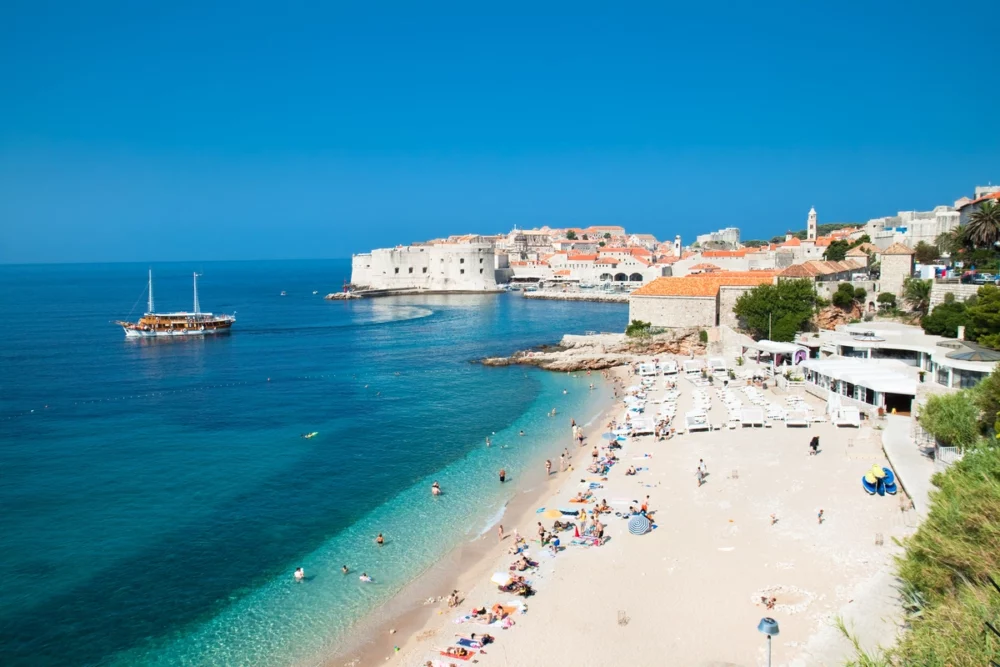 1. Yachting
A luxury yacht charter in Croatia is the ideal way to explore. With its crystal-clear waters, stunning scenery, and great food, you can't help but feel like royalty when cruising around the Croatian Islands. Each port offers unique sightseeing opportunities, dining experiences, and welcoming marinas.
Your group and you will spend time aboard your luxury yacht, so choosing the right boat is important. These are the types of yachts you can charter and the benefits of each type:
Motor Yacht
On a motor yacht, you'll find all the comforts of home and a wide range of activities on board. Everyone in your group will find something to do, from diving, snorkeling, fishing, water sports, and even yoga classes. Relax in the jacuzzi, watch the sun go down from the sundeck, or sit back and soak up the atmosphere while enjoying the stunning views.
Sailboat
A traditional monohull sailboat gives you an authentic sailing experience. These boats are spacious and have all the expected amenities, such as ensuite bathrooms and showers, lounging areas, and water toys.
Sailing Catamaran or Power Catamaran
Sailing catamarans and power catamarans provide a smoother ride due to their double hulls. Catamarans are a good choice for families and couples since the two hulls provide additional privacy. Catamarans also allow you to get closer to shore in shallow water.
| | |
| --- | --- |
| 8 Guests | Year/Rebuilt: 2019 |
| €51,900 - €72,000 /wk | 76.00 Ft Cat |
2. National Parks
Plitvice Lakes National Park
Plitvice Lakes National Park is Croatia's largest and oldest national park. It's home to 16 crystal-clear lakes connected by waterfalls, lush green forests, and many rare and endangered species of flora and fauna. Plitvice Lakes National Park is also a UNESCO World Heritage site. You can explore the park on foot or bike or take a guided boat tour across the lake.
Plitvice Lakes is also popular with birdwatchers, as the park is home to more than 90 species of birds.
Kornati National Park
Kornati National Park is one of Croatia's most impressive places to explore. The park comprises 89 islands, islets, and reefs, providing breathtaking views from every angle. Kornati National Park is located in the heart of the Adriatic Sea in Northern Dalmatia and is a must-see for anyone visiting Croatia.
Sestrica Island in the Kornati National Park is home to the Sestrica lightouse. This beautiful tower is around 92 feet tall and dates back to 1876.

Luxury Yacht Charters
The islands offer numerous activities, including fishing, scuba diving, swimming, and exploring ancient ruins. In addition to its beautiful waters, Kornati National Park is also home to a rich array of flora and fauna, including various species of birds, fish, and mammals. There are also plenty of stunning trails to explore on foot or by bike.
There are many quiet spots to drop anchor around the islands and jump in the warm, clear water for a swim. Use your yacht's water toys, kayak, SUP, or relax on a floating mat.
Mljet National Park
Located on Mljet's small, picturesque island, the Mljet National Park is one of Croatia's most beautiful and serene natural attractions. The park is home to two saltwater lakes connected by a strait, Mediterranean vegetation, ancient buildings, and a Benedictine monastery on an islet in the middle of the lakes.
The park also offers many outdoor activities like swimming, kayaking, boating, and scuba diving. If you're looking for something more relaxing, walking trails take you through the lush green forests, past vineyards, olive groves, quiet bays, and hidden beaches.
As you explore the park, don't forget to look out for some of the wildlife that can be seen in the area. You might spot a falcon, buzzard, or even an otter! With its stunning scenery, fascinating wildlife, and many activities, Mljet National Park is one of Croatia's best things to do.
Krka National Park
Located in Croatia's Dalmatia region, Krka National Park is one of the country's most beautiful and popular national parks. This park features seven magnificent waterfalls with a breathtaking natural setting. One of the waterfalls, Skradinski Buk, is the longest in Europe. This site is renowned for its many historical sites, including Neolithic settlements, Roman ruins, Medieval fortresses, and old monasteries.
It is also home to various rare plants, birds, and other wildlife. There are numerous activities to participate in, such as kayaking, swimming, fishing, bird watching, and photography. In addition, Krka National Park has plenty of hiking trails for visitors to explore.
Whether a short stroll along one of the park's rivers or a longer hike through rugged terrain, hikers can experience nature at its best. For those who prefer staying on dry land, horseback riding is another way to take in the sights. Also located inside the park are several restaurants where you can enjoy some delicious Croatian cuisine while admiring the beauty of the surrounding landscape.
If you're adventurous, why not try rafting down the Krupa River? After a day of exciting activities, end your visit with a nighttime boat tour of the stunning Sibenik archipelago.
3. Dining | Best Things to Do in Croatia
Croatian cuisine is famous for its delicious and healthy Mediterranean fare, featuring seafood, vegetables, spices, and olive oil. Look no further than the traditional dishes found in local restaurants and homes for a truly authentic taste of Croatia.
The coastal regions of Croatia have some of the best seafood around, including squid, mussels, sardines, scampi, and cuttlefish. Regarding meat, pork and beef are both popular options. Vegetables are also an essential part of Croatian cuisine. You'll find dishes like potatoes cooked in cream and cabbage rolls stuffed with rice.
Other specialties include Dalmatian pasticada (beef cooked in a sweet and sour sauce) and fritule (fried dough balls filled with raisins). As for desserts, there's the famous strudel and rozata (custard with caramel).
To sample traditional Croatian cuisine, you'll want to visit one of the many eateries in towns like Dubrovnik, Split, and Hvar Town. Look out for 'Konoba', family-run restaurants serving homemade specialties. Many tourist-oriented establishments also offer a variety of local dishes.
4. Wine Tasting
When it comes to wine, Croatia is a country rich in both history and variety. With over 400 indigenous grape varieties, Croatia has a rich tradition of wine production that dates back to ancient times. Notable Croatian wines include Malvazija, Plavac Mali, Tribidrag, Pošip, and Grk.
The regions of Istria and Dalmatia produce some of the best Croatian wines. The Istrian region produces high-quality white and red wines such as Malvazija and Teran. The Dalmatian region produces unique reds such as Plavac Mali and Dingac.
Many wine tours are available to explore Croatia's wine culture. There are vineyards offering tastings and tours, allowing you to sample some of the finest wines of Croatia. For example, the Tomic Winery in Hvar offers tastings and cellar tours. If you're in Istria, you can visit the Benvenuti Winery or Krunoslav Bakmaz Winery for tastings and tours.
In addition to wineries, there are several festivals dedicated to Croatian wines. The most notable is the Split Wine Festival, held yearly in Split. Here, guests can sample local wines from across Croatia, attend seminars and lectures on wine, and meet winemakers from around the country.
5. Nightlife | Best Things to Do in Croatia
Croatia has a very vibrant nightlife scene and offers something for everyone. The major cities such as Split, Dubrovnik, and Rijeka have great options for partying the night away. For a more exclusive experience, head to one of the many beachside bars and clubs along the Adriatic Sea.
Split also has a buzzing nightlife, with the cobblestoned streets of Diocletian's Palace filled with lively bars and clubs. Head to Ghetto Club, a modern club located in a 15th-century palace, or Folnegoviceva, which has an open terrace and DJs playing everything from EDM to funk and hip-hop.
Dubrovnik is another great city for nightlife, with its chic bars and clubs. Wander the ancient city walls at night and end your evening at Revelin Club – a former fortress with underground tunnels and a nightclub. Or visit the trendy Club Frego, located on one of Dubrovnik's many marinas.
6. Scuba Diving
Croatia is an excellent destination for scuba diving and offers some of the best sites in the Mediterranean. From shipwrecks to coral gardens, the underwater world of Croatia has something to offer for both novice and experienced divers alike.
The most popular diving sites include Vis Island, home to some of the clearest waters in the region, as well as underwater caves, walls, and even wrecks.
Hvar Island is another popular destination for scuba divers, with its rocky terrain, caves, and beautiful corals. Other noteworthy dive sites include the Goli islands off the coast of Dubrovnik, the Blue Cave near Vis Island, and Susak Island near Mali Losinj.
When it comes to the best time to go scuba diving, it depends on where you're going and what type of diving experience you're looking for. Generally, the water is warmest in May and October. During this time, visibility is high, and water temperatures range from 18-27 degrees Celsius (64-80 degrees Fahrenheit).
7. Kayaking | Best Things to Do in Croatia
Croatia is a perfect destination for kayakers of all skill levels. Whether you're looking for a leisurely paddle along the crystal-clear waters of the Adriatic Sea or an exciting journey around the hundreds of islands that dot Croatia's coastline, you'll find it here.
Sea kayaking is the most popular way to explore the Croatian coastline and offers an opportunity to explore remote bays, coves, and beaches. Some of the best places for sea kayaking include Dubrovnik, Hvar Island, Split, and Korcula Island. Plitvice Lakes National Park and the Zrmanja River are excellent destinations for freshwater kayaking on the mainland.
8. Beaches
Croatia has stunning beaches, pristine waters, and excellent weather conditions. The Adriatic coast boasts some of the best beaches in Europe, and the Croatian Islands have many quiet, sandy, and pebbly shores to explore. The crystal-clear waters of the Adriatic Sea provide a perfect backdrop for swimming, sunbathing, and other water activities.
Many small, quiet coves are along the coastline for those looking for a secluded beach. Some of the more popular beaches are on the island of Hvar and the nearby islands of Vis, Korcula, and Brac. These islands feature incredible views of the Adriatic Sea and some of Croatia's best snorkeling and diving spots.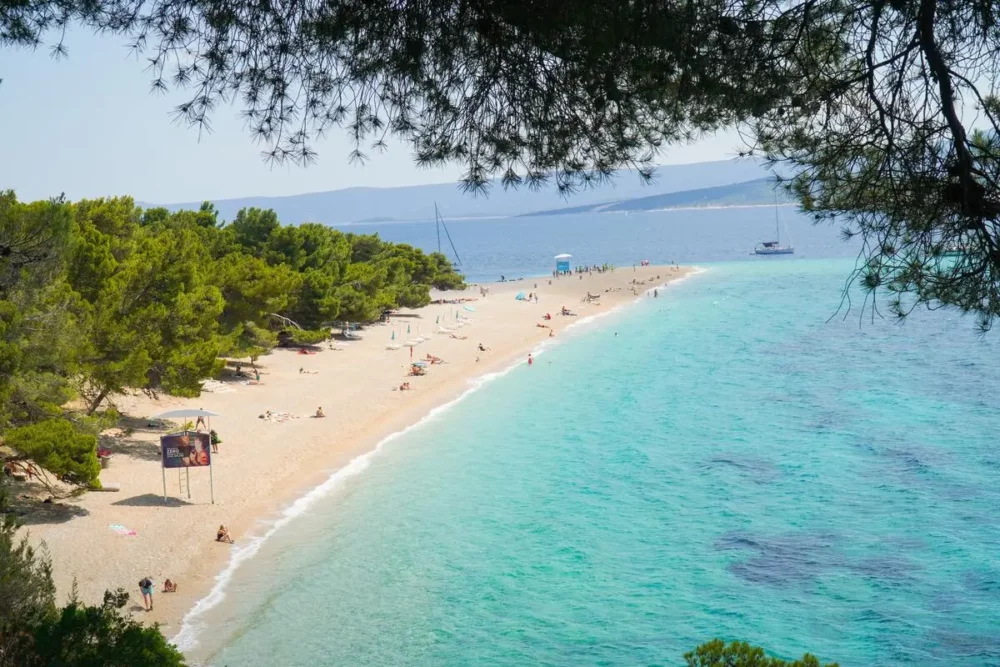 The best beach in Croatia is probably the one on Zlatni Rat Beach on the island of Brac. This beach features an iconic shape with white pebbles and turquoise waters. It's also a popular spot for windsurfing and kitesurfing. Other notable beaches include Paradise Beach on Vis and Banje Beach in Dubrovnik.
9. Caving | Best Things to Do in Croatia
Croatia and its islands boast incredible natural formations; caving is a great way to explore them. The caves in Croatia are some of the most impressive in Europe, and they offer plenty of opportunities for adventure seekers. Many of the caves have been formed over millions of years by limestone deposits, creating remarkable formations.
Caving is a great choice if you're looking for an exciting activity to add to your Croatian adventure. In Croatia, there are dozens of caves you can explore. Some of the most popular include Kreznica Cave in Istria, Baredine Cave on Krk Island, and Modra Spilja on Mljet Island.
You can hire a guide to get the most out of the experience. They will take you through the cave systems. These guides are experienced cavers and will provide invaluable information about the caves. They'll also know the safest routes to take and can help you spot some of the unique features inside the caves.
10. Visit Historical Sites
The Croatian Islands, Split, and Dubrovnik are full of historical sites. You can explore ancient Greek and Roman ruins in Zadar and Rab on the Croatian Islands. In Split, explore Diocletian's Palace, one of the world's best-preserved Roman palace complexes. The Roman emperor Diocletian built the palace in the 4th century AD, and it is now a UNESCO World Heritage Site.
In Dubrovnik, the famous City Walls that have been around since the 13th century are a must-see. They have been beautifully preserved and are a great way to get to know the city and its history. You can take a tour or walk along the walls and admire them. Other historic sites in Dubrovnik include Sponza Palace, Rector's Palace, and Fort Lovrijenac.
Plenty of museums are scattered throughout the country for an even more immersive experience. For example, the Maritime Museum of Split showcases maritime artifacts and collections.
Please call us today at 1 (321) 777-1707 or describe Your Vacation Vision to help you plan your fully-crewed private luxury yachting vacation! Inquire as soon as possible about your custom, crewed yacht charter.
You make the memories. We make the arrangements.