Ultimate Croatia Honeymoon
Dreaming of a perfect honeymoon? Look no further than Croatia Honeymoon Yacht Charter. Croatia is a stunningly beautiful and romantic destination, perfect for your once-in-a-lifetime experience. And what better way to explore its stunning coastline and islands than on a luxury yacht?
Discover why Croatia makes the perfect honeymoon destination and how you can experience it in luxury on a private yacht charter.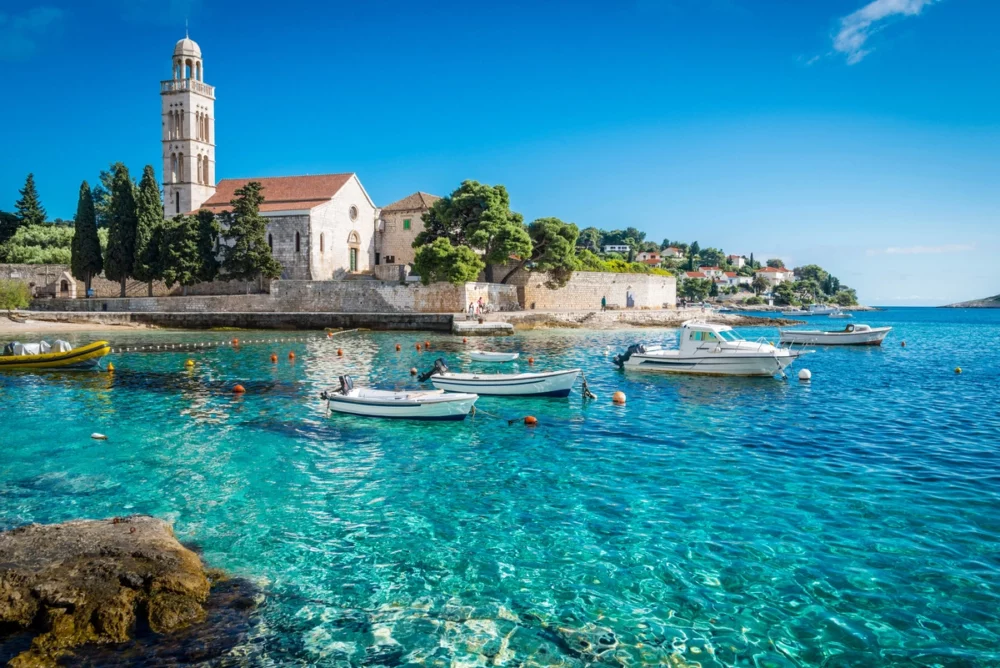 The Privacy and Personalization of a Yacht Charter
Not only can you design your itinerary and visit only the places that interest you, but you can also personalize your charter for an even more romantic honeymoon experience. Whatever you would like, we can make it happen.
Would you and your spouse like onboard massages or a romantic dinner on deck? We will work with you to create the perfect honeymoon experience. With complete privacy, pampering and personalized experiences, you and your partner can enjoy your honeymoon like no other.
Moreover, chartering a yacht is the perfect solution for exploring all Croatia offers while enjoying complete privacy and luxury during your honeymoon. A yacht charter allows couples to explore Croatia's breathtaking coastline without worrying about crowds.
Why Croatia Makes the Perfect Honeymoon Destination
Besides being an incredibly romantic honeymoon destination, Croatia has much to offer visitors. Natural beauty, a rich history and culture, delicious food and wine, and many activities are just a few reasons to make Croatia your honeymoon destination.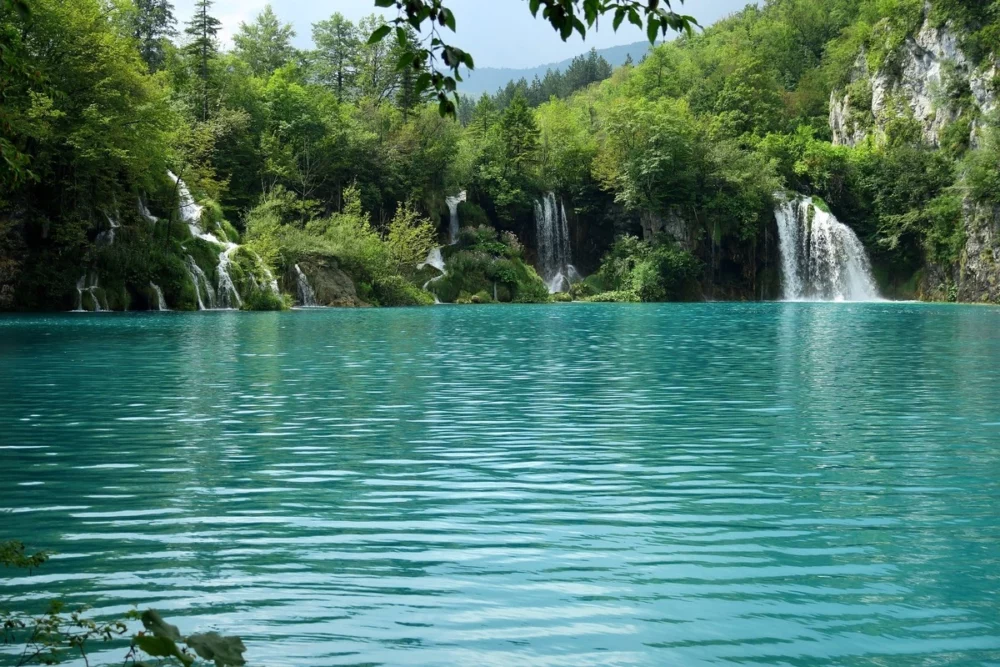 The Natural Beauty
Croatia is known for its stunningly beautiful coastline, with over 1,000 islands. Each island offers something special and unique, from the more popular tourist destinations of Hvar and Dubrovnik to more secluded islands like Vis and Mljet.
Hvar is a vibrant destination with trendy bars, cafes, stunning beaches, and luxury resorts. The nearby Pakleni Islands provide a tranquil setting for exploring small coves and bays. Many people compare Hvar Town to a town from a fairytale because of its gorgeous, centuries-old architecture!
Dubrovnik is a UNESCO world heritage site with distinctive red rooftops that make up the old city walls. It also offers a range of cultural attractions and nearby activities. Game of Thrones fans will especially enjoy Dubrovnik.
The smaller islands of Vis and Mljet provide a perfect getaway for those seeking peace. Vis has numerous small bays ideal for swimming and snorkeling, while Mljet is great for relaxing and hiking. The famous Blue Cave is located on the nearby island of Biševo, where visitors can experience the spectacular aquamarine waters.
For nature lovers, Plitvice Lakes National Park is an incredible place to explore, featuring 16 cascading lakes fed by waterfalls, plus trails and wildlife viewing opportunities. The stunning scenery will make for amazing photos!
The region also has several wineries where honeymooners can enjoy tastings and tours.
The Rich History and Culture
Croatia has a wealth of cultural and historical treasures, as it has been an important center of power since ancient times. The oldest ruins in Croatia date back to the early Stone Age, making it an ideal place to explore the history and culture of Europe. From the Roman Empire to the Venetian Republic, each period has left its mark on Croatia, providing visitors with abundant cultural sites to explore.
The city of Split is a prime example of this history and culture, as it is home to Diocletian's Palace, a well-preserved Roman palace built in the 3rd century A.D. Other popular historic sites include the Dubrovnik City Walls, the ruins of Ston, and the Klis Fortress. Additionally, numerous beautiful cathedrals, monasteries, and castles dot the landscape.
The islands of Croatia also provide unique insight into its rich culture and history. The islands of Hvar and Vis are two of the most popular tourist destinations, thanks to their stunning Mediterranean landscapes, idyllic beaches, and rich cultural heritage.
In addition to its many historical sites, Croatia is home to countless small towns and villages that give visitors a glimpse into traditional Croatian culture. From the fishing village of Umag to the charming town of Rovinj, these places offer a truly authentic experience.
No matter where you choose to go in Croatia, you will find something that fascinates you and gives you a greater understanding of its deep cultural roots.
The Croatian town of Cavtat has been designated the number one European destination for honeymoons in 2023.

Croatia Week
Delicious Food and Wine
Croatia is a country that offers a wide array of culinary delights. The Mediterranean heavily influences the cuisine, with plenty of seafood, vegetables, and spices. Popular dishes include grilled fish, mussels, octopus salad, and truffles. For something sweet, the traditional Croatian dessert is strukli, a pastry filled with cheese and served hot or cold.
When it comes to wine, Croatia has some fantastic options. With over 300 indigenous grape varieties, Croatia has a great selection of excellent wines.
Some of the most popular types of wine are Malvasia, Plavac Mali, and Grasevina. White wines like Pošip and Debit are also popular. With its long winemaking history and diverse selection of wines, Croatia is an ideal destination for wine lovers, and you'll surely find wine tasting at local vineyards.
Whether you prefer reds, whites, sparkling, or rose wine, you can find whatever wine you want in Croatia.
The Activities | Croatia Honeymoon
Croatia is an ideal destination for a honeymoon, with so many activities to choose from. From breathtaking beaches and stunning hikes to adventurous water sports and vibrant nightlife, there's something for everyone in Croatia.
Beaches: Croatia's coastline is incredibly beautiful and dotted with numerous beaches, perfect for sunbathing, swimming, snorkeling, and relaxing. The beaches range from secluded coves to vibrant party spots, so you're sure to find the spot to match your mood.
Hiking: Croatia has some of the most stunning hiking trails in the world, with lush forests, picturesque mountain views, and incredible coastal scenery. There are hiking trails for all fitness levels, from leisurely walks to all-day hikes.
Water Sports: Croatia is known for its amazing water sports, from jet skiing and water skiing to windsurfing and sailing. Its crystal clear waters and perfect weather conditions make it an amazing place for thrill seekers who want to experience the best the Mediterranean offers.
The Nightlife
Croatia is home to an array of vibrant and thrilling nightlife scenes. The country's bustling cities boast numerous clubs and bars, with music from around the world being played on sound systems.
The old port town of Split is a great place for those looking for a more relaxed atmosphere. Many bars and pubs offer local beer, wine, and traditional Croatian dishes. Many spots also have live music performances throughout the week. In Dubrovnik, you can explore the city's winding cobblestone streets until late at night and enjoy a range of trendy pubs and bars.
Of course, chartering a yacht is the way to go if you're looking for a unique night out. You can customize your itinerary and experience the best of Croatia's nightlife in the comfort of your boat. Some yacht charters even offer onboard DJs who can set the perfect mood for your romantic evening or a wild party.
Yacht Types for Your Croatia Honeymoon
When choosing a yacht for your honeymoon in Croatia, there are many types of yachts to consider. The choice from motor yachts to catamarans and sailboats is yours when finding the perfect yacht for your romantic getaway.
Motor yachts are the most popular type of yacht charter in Croatia. In addition to speed, they offer plenty of space and come equipped with modern amenities and luxury fittings. You can explore all the beautiful coastal towns and islands Croatia offers with a motor yacht.
Catamarans are great for couples who want to explore the coastline and islands of Croatia easily. They are incredibly stable and offer plenty of room to relax while on board. Catamarans have a shallow draft, so they can navigate into shallow waters, which makes them ideal for exploring hidden bays and coves. Plus, they offer plenty of outdoor seating and sunbathing areas.
Sailboats are a great option for those looking for a more traditional (and romantic!) way to explore Croatia. Sailboats provide the opportunity to enjoy sailing in a relaxed atmosphere with plenty of room to spread out. The large cockpit and wide deck areas make sailboats ideal for couples.
No matter which type of yacht you choose, each offers unique benefits and advantages that make it perfect for honeymooners. Whether you want a luxury motor yacht or a romantic sailboat, there will surely be a yacht that perfectly fits your honeymoon needs!
We can also arrange and combine your Croatia destination wedding with your honeymoon.
Please call us today at 1 (321) 777-1707 or describe Your Vacation Vision to help you plan your fully-crewed private luxury yachting vacation! Inquire as soon as possible about your custom, crewed yacht charter.
You make the memories. We make the arrangements.