Chartering in Maine offers an opportunity to explore the captivating beauty of the state's coast. You can admire the iconic lighthouses, rocky shores, and abundant marine life. You can also enjoy the charming seaside towns.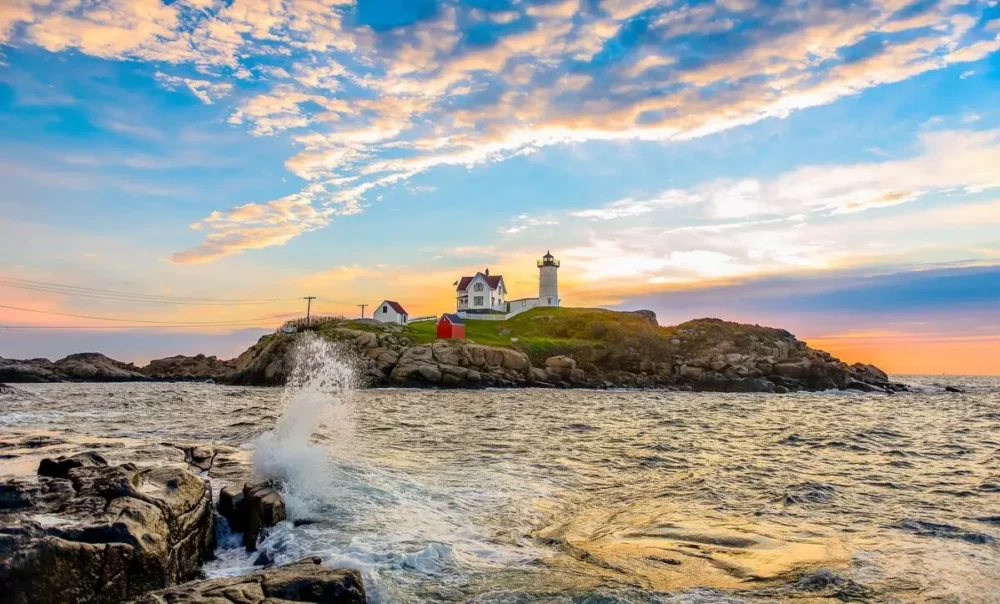 Julia Towne is part of the Luxury Yacht Charters Team at CKIM Group and grew up in Maine. She now lives in Newport, Rhode Island, and is the team's go-to for New England charters. Julia has fond memories of summers spent with her family on Deer Isle riding bikes around Acadia National Park. Here are some of her recommendations for the perfect Maine charter.
Portland, Maine
Julia recommends Portland as a starting point for a 7-day or 9-day charter in Maine. Portland International Jetport is the city's largest airport and is located just minutes from most of Portland's marinas.  
In Portland, you can take in lighthouses and the rugged Maine coastline with Summer Feet Cycling Adventures. The company offers personalized bike tours of the area. Enjoy visiting the secluded beaches and boutique shops of the Old Port.
Julia's Top Picks for Dining While Chartering in Maine
While on your Maine yacht charter, the area offers many opportunities to taste the freshest seafood. Here are a few of Julia's recommendations: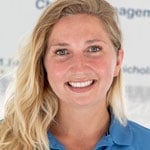 Street & Co. serves a simple yet creative seafood menu and features a curated wine list that complements the menu. They also purport to serve some of the best cocktails in the city.
Eventide Oyster Co. is a great place for a more low-key dining experience of oysters, burgers, and sandwiches. It is a popular spot with the Portland crowd, so reservations are a good idea.
Fore Street is part of a family of restaurants and bakeries, including Street & Company, Scales Restaurant, and Standard Baking Company. The restaurant offers a cozy atmosphere with a locally sourced menu and a variety of delicacies for all palates and preferences.
Boothbay Harbor, Maine
Boothbay Harbor is a charming seaside town. Also, visit the Coastal Maine Botanical Gardens, the most extensive public garden in the country. The Boothbay Craft Brewery at the Watershed Tavern is another great spot.
For family fun, several companies offer whale and dolphin-watching cruises. There is also the Boothbay Railway Village which provides a look back into the history of the locomotive in Maine.
Bar Harbor, Maine
Another must-see while on Maine charter is Bar Harbor, 77 nautical miles from Boothbay Harbor. It is a town on Mount Desert Island along Maine's Frenchman Bay. You can quickly reach the mountains and cliffs of Acadia National Park, which contains 47,00 acres of pristine nature.
Explore the "bar" of Bar Harbor. At low tide, a sandbar reveals itself and is used by kayakers to launch into the harbor quickly. Hikers can also explore Bar Island, part of Acadia National Park.
Also, Scenic Flights of Acadia offers helicopter flights—another way to take in the park's vastness.
Relax at the Atlantic Brewing Company, a family-owned operation.
Rockland, Maine
Rockland offers ferries to North Haven and Vinalhaven island communities, two of the 14 un-bridged islands along this coast.
Are you interested in sustainability? Maine Sea Farms in Clark Cove offers the opportunity to learn about growing seaweed. You can also sample this superfood.
Also, Deer Isle is a paradise for birders, photographers, and artists, as there are 12 nature conservancies. Because of this, there is a plethora of studios and galleries that dot the island too.
Chartering in Kennebunkport, Maine
Kennebunkport is known for its beaches. Colony Beach is a 150-foot stretch of sand located at the mouth of the Kennebunk River. Gooch's, Middle, Mother's, and Parsons are other beaches.
Julia recommends The Clam Shack in Kennebunkport for some no-frills cuisine. Federal Jacks is another locale and the historic site of a 19th-century shipyard. The White Barn Inn is a high-end option. It offers a variety of experiences, such as a fine dining experience or a spa day.
Yachts for Chartering in Maine
In addition to these recommendations, Julia can recommend a few boats in the area for Maine charters this season.
S/Y EROS is a 115-foot schooner with four cabins for up to 10 guests.
S/Y COLUMBIA is also a schooner with four cabins and can accommodate 12 guests.
S/Y AUGUST MAVERICK is available for Maine charters. She has three cabins and can accommodate 12 guests.
Get More Information about Chartering in Maine
For information on chartering in Maine, contact Julia Towne at julia@ckimgroup.com. She can provide additional information about available yachts.
Please call us today at 1 (321) 777-1707 or describe Your Vacation Vision to help you plan your fully-crewed private luxury yachting vacation! Inquire as soon as possible about your custom, crewed yacht charter.
You make the memories. We make the arrangements.