Papua New Guinea Charters
Sailing in the Papua New Guinea charters guarantees an experience like no other. Papua New Guinea will undoubtedly deliver if you enjoy the magnificent natural scenery and diverse cultural heritage, unhurried towns or vibrant cities, adventures, or simply taking it easy.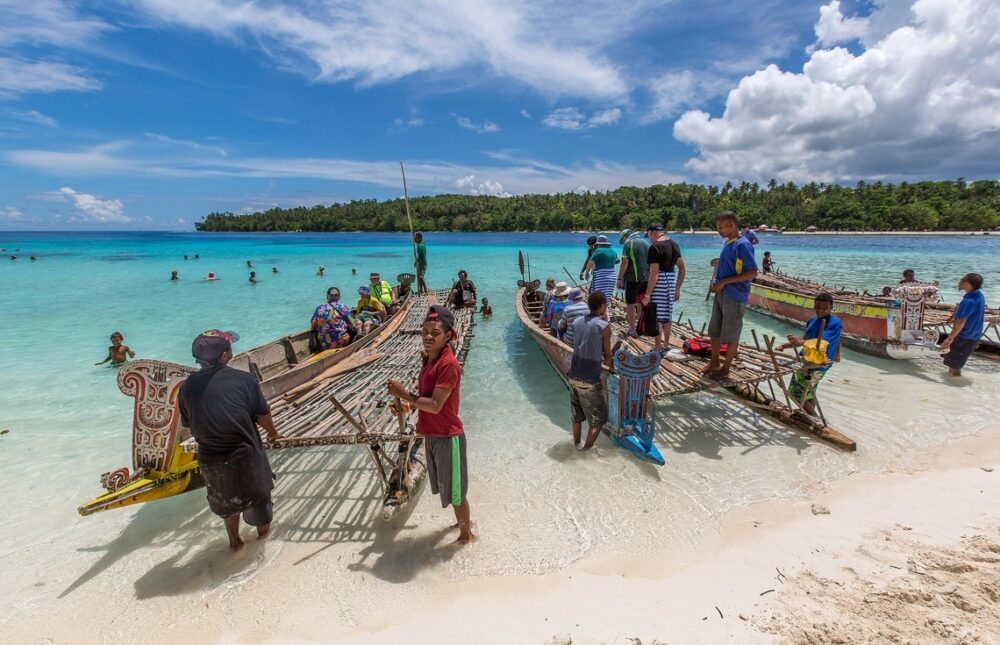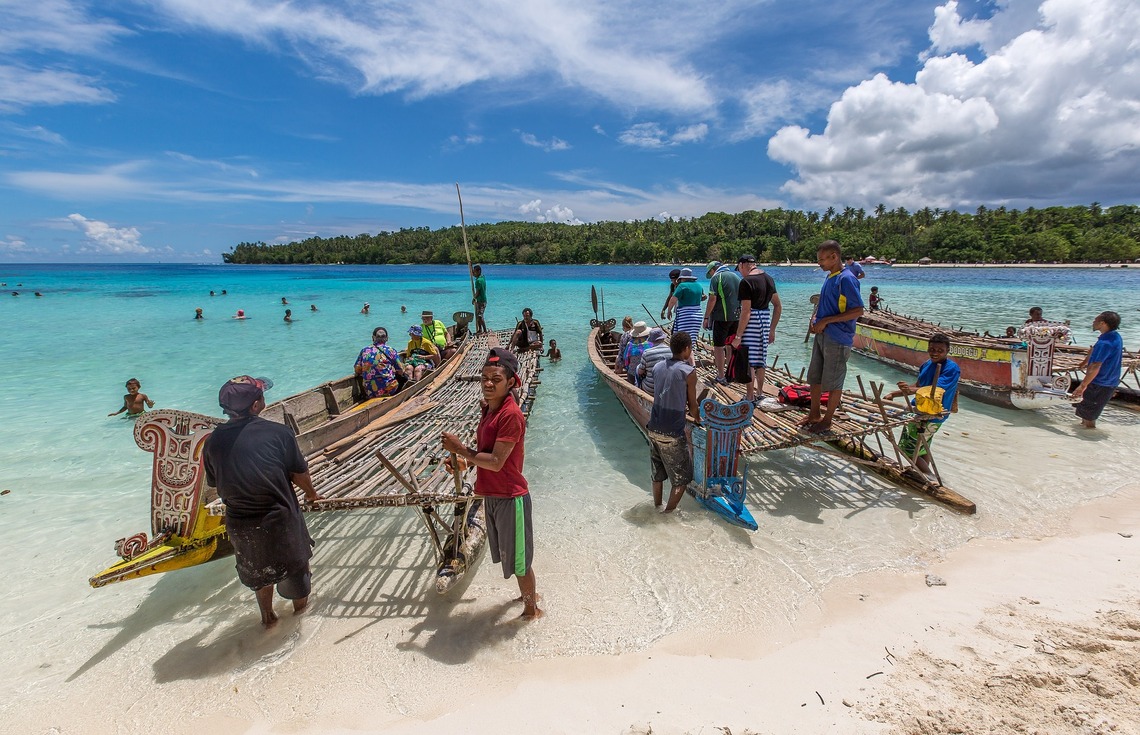 The Climate
Papua New Guinea has a tropical climate that is warm and humid, with heavy rainfall. The average temperature throughout the year is 25°C (77°F). The dry season in the northern region runs from November to April and from April to October in the southern region. The wet season in the northern region runs from May to October and from November to April in the southern region. The best time to visit is during the dry season, when you can enjoy outdoor activities without worrying about monsoon rains—during the wet season, avoiding areas prone to flooding is best.
Geography & Location | Papua New Guinea Charters
Papua New Guinea is situated just north of Australia in the South Pacific. A Papua New Guinea charter itinerary offers opportunities to visit various islands, including the Solomon Islands and remote outlying retreats. While ashore, enjoy trekking through the jungle, trying the local cuisine, or exploring New Guinea's fascinating history. Since the seas are warm, you must be sure to take advantage of all the fun water toys onboard your private yacht.
This country's geography is diverse. In fact, in some places, it is incredibly rugged. A spine of mountains, the New Guinea Highlands, runs the length of the island of New Guinea, and this also forms a populous highlands region mostly covered with tropical rainforests.
This Southeast Asia location is on the Pacific Ring of Fire, at the point of collision of several tectonic plates. There are several active volcanoes, eruptions are frequent, and earthquakes are common.
Places to See and Things to Do
Papua New Guinea's mainland is the eastern half of New Guinea island, where the largest towns are located, including Port Moresby (capital) and Lae. Other significant islands to visit on your Papua New Guinea charter include:
New Ireland
New Ireland will keep you busy with excellent diving, surfing, or deep-sea fishing. Enjoy local culture at the Malagan Mask Festival in June.
Britain
Your Papua New Guinea charter will take you to Britain. Explore the deepest recorded cave system in the southern hemisphere at Muruk in the Nakanai area. Visit the Talasea District, which is in an active volcanic region.
Manus
Papua New Guinea was once part of the Australian landmass, and it is home to unique fauna and flora closely related to Australia. What's more, over 600 bird species call Papua New Guinea home. This destination is a mecca for scuba diving and snorkeling enthusiasts. Its translucent waters host a colorful world of abundant marine life and coral reefs.
The Manus province comprises the Admiralty Islands, Wuvulu Island, and nearby atolls in the west, the Western Islands. The largest island in the group is Manus Island.
Spend a morning browsing the market in the central hub of Lorengau and arrange your afternoon activities with a local guide.
Bougainville
There are a group of islands and atolls in Bougainville, which are part of Papua New Guinea. It's located in the Coral Sea west of the Solomon Islands and directly northwest Queensland, Australia.
The two largest islands are Bougainville Island and Buka Island. This area is very new to tourism.
The Food of Papua New Guinea
Papua New Guinea has a unique cuisine, full of spices and distinctive flavors. The staple ingredients in traditional dishes are sago, yams, taro, sweet potatoes, coconut, fish, and meats like pork and beef. One of the most popular dishes is chicken or pork cooked with sweet potatoes and coconut milk. Other specialties include sago porridge, made from sago flour and water boiled together; betel nut, used in various soups; sago dumplings; and taro or sweet potato leaves cooked with onions, garlic, and spices.
For seafood lovers, there are plenty of options too. Popular options include fresh, caught tuna, marlin, barracuda, sea bass, and prawns. Local delicacies include roasted turtle and crocodile tail. Vegetarians can also enjoy a variety of options. Popular vegetable dishes include yam curry, sweet potato curry, and a variety of vegetable stews cooked with herbs and spices.
In addition to these traditional dishes, you can find an array of international cuisines in Papua New Guinea's capital city, Port Moresby.
Allow the experts at Luxury Yacht Charters to help you plan your dream vacation in the beautiful unspoiled islands of Papua New Guinea.
Brunei | Burma (Myanmar) | Cambodia | Indonesia | Papua New Guinea | Thailand | General Info
MAP – Papua New Guinea Yacht Charters
Please call us today at 1 (321) 777-1707 or describe Your Vacation Vision to help you plan your fully-crewed private luxury yachting vacation! Inquire as soon as possible about your custom, crewed yacht charter.
You make the memories. We make the arrangements.