New England Yacht Charters | The British Isles of North America
Experiencing our New England yacht charters is to feel the beauty of a region steeped in history, culture, and unmatched scenery.  As we all know, the summer comes and goes before you know it, so seize the day and start planning your private luxury yacht charter holiday.
New England offers plenty of boating opportunities in sheltered bays and harbors, inland lakes, or rivers. Local yacht clubs usually conduct sailboat races for many different classes. Whale watching and bird watching are popular. Sailing on traditional sailboats such as Maine's "windjammers" is a popular local activity.
When to Book Our New England Yacht Charters
The region becomes alive in the late spring and summer with luxury yachting vacation options.
Many of the charter boats that spend the winter in the Caribbean or Bahamas re-position to New England for the summer charter season.
Luxury catamarans, sailing yachts, motor yachts, and motor sailors make New England their summer base, enjoying Cape Cod, Maine, Nantucket, Martha's Vineyard, Newport, Rhode Island, and other popular locations.
When you're not spending time enjoying your private New England yacht charters, you may want to check out the sights on land. New England was the cradle of North American culture more than two centuries ago. Additionally, it has many famous landmarks and historical sites to show for it.
The Coast of New England Has Many Places To Explore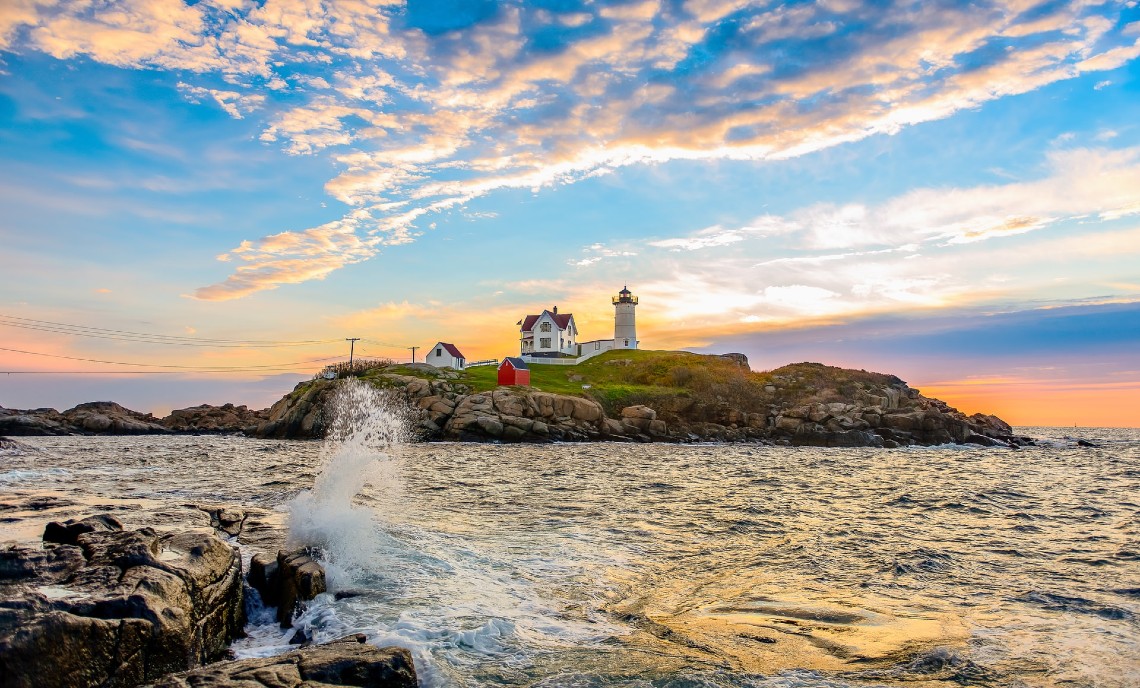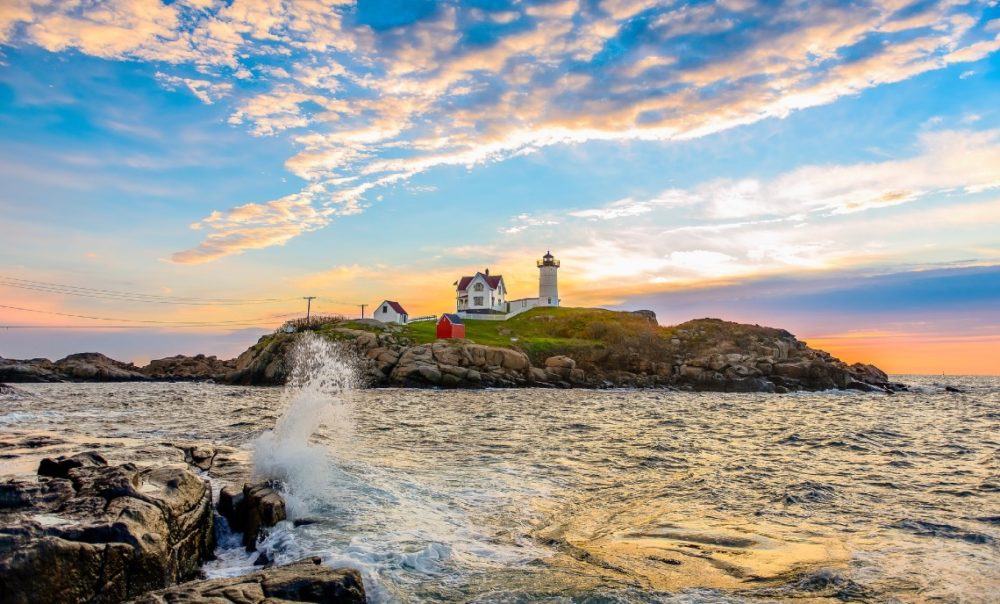 Maine
Take in Maine's rugged and beautiful coast, where hundreds of picturesque islands, coves, and harbors exist. Explore historic lighthouses, beautiful boats, and quaint island villages. Witness seals, porpoises, loons, ospreys, and bald eagles in their natural habitat. Set sail on an adventure and explore Downeast Maine and the Canadian Maritime Provinces, incl. the Bay of Fundy, the South coast of Nova Scotia, and Cape Breton.
Rhode Island
Newport, Rhode Island, offers opulent historical mansion tours, museums, walking tours, vineyard tours, and musical festivals. Your New England private yacht charter will most likely depart from Newport's beautiful Narragansett Bay. If not, you'll want to stop in this spectacular harbor and tour the famous Newport Rhode Island Mansions.
Additional North America Yacht Charter Destinations
Alaska | California | Florida | Pacific Northwest
Please contact us at 1 (321) 777-1707 or complete our contact form to start planning your yacht charter vacation! It's never too early, or too late to inquire about your bespoke private yacht charter.
You make the memories. We make the arrangements.