Rhode Island Yacht Charter
A Rhode Island Yacht Charter is a luxury vacation you should not miss. Rhode Island is one of the original 13 states and is one of the six New England states. It is the smallest state in the union—only about 48 miles long and 37 miles wide—but is one of the most densely populated states.
The state's extensive coastline, more than 400 miles, makes this a perfect destination for your yacht charter.
Block Island | Hidden Jewel of New England's Coastline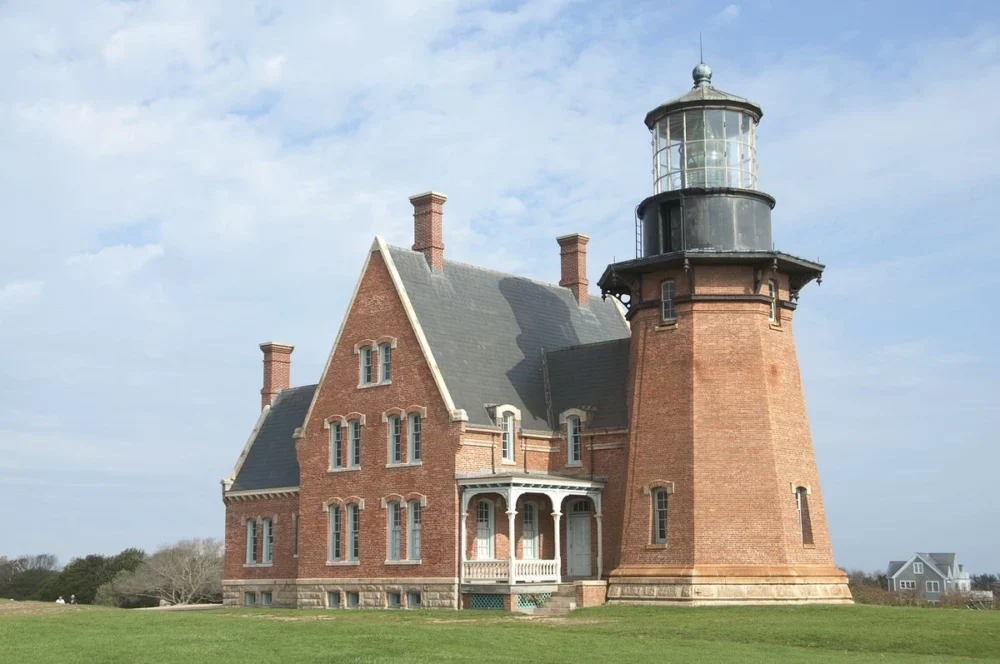 Block Island is just south of mainland Rhode Island. Its 1800s red-brick Southeast Lighthouse sits atop the dramatic clay cliffs of Mohegan Bluffs, with a rocky beach below. Sandy beaches include the famous Crescent Beach. The island's northern tip features North Lighthouse, built in 1867, and Sachem Pond, home to gulls and swallows. Migratory songbirds visit the National Wildlife Refuge. You will certainly want to make Block Island part of a Newport to Portland, Maine itinerary. Block Island A Brief History Block Island has a fascinating history that dates back thousands of years. Native Americans, including the Narragansett, Niantic, and Pequot, inhabited the island long before European settlers arrived. The island was named after the Dutch explorer Adriaen Block, who charted the region in the early 17th century. Later during the colonial era, Block Island became an essential part of the New England maritime trade, serving as a strategic location...
Bristol | Scenic New England Town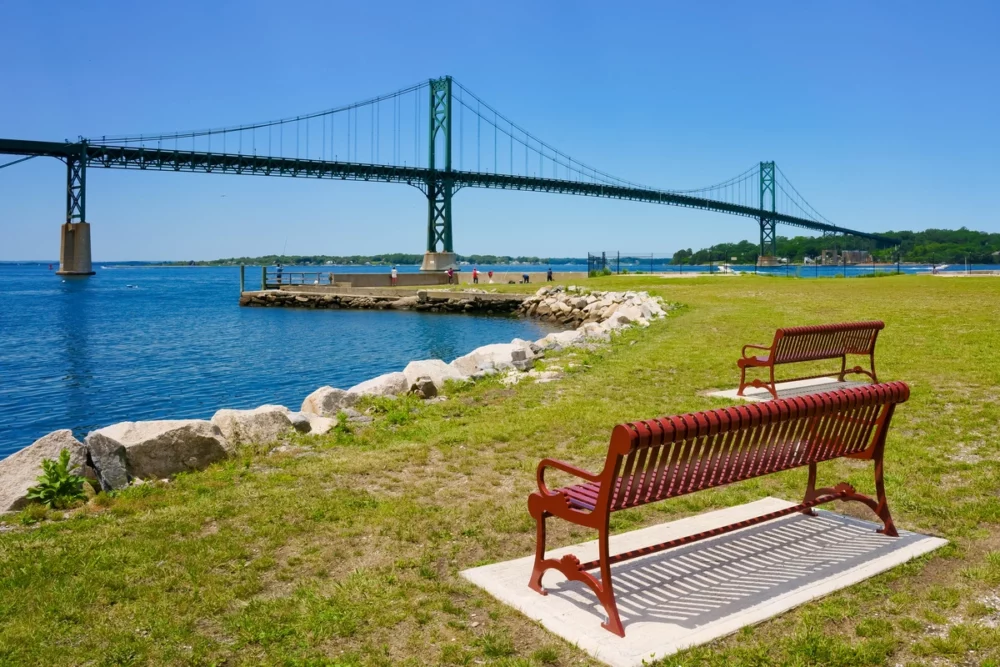 Bristol, Rhode Island, is a New England waterfront town and deep-water seaport. It is on a peninsula, with Narragansett Bay on its west and Mount Hope Bay on its east. The town's harbor is home to over 800 boat moorings in seven mooring fields. Some New England crewed charter yachts are based in Bristol instead of Newport. Of course, if you are interested in a yacht based anywhere in New England, contact us to find out if we can arrange for the boat to meet you in your preferred location. The place has a rich nautical history. From the 1870s to the 1930s, many advanced yachts were designed by built at the Herreshoff Manufacturing Company, which is based in the area. Narragansett Bay Weather Summer is warm and humid, the winters are frigid and wet, and it is partly cloudy year-round. Over the year, the temperature typically varies from 23°F...
Jamestown | A Peaceful Coastal Town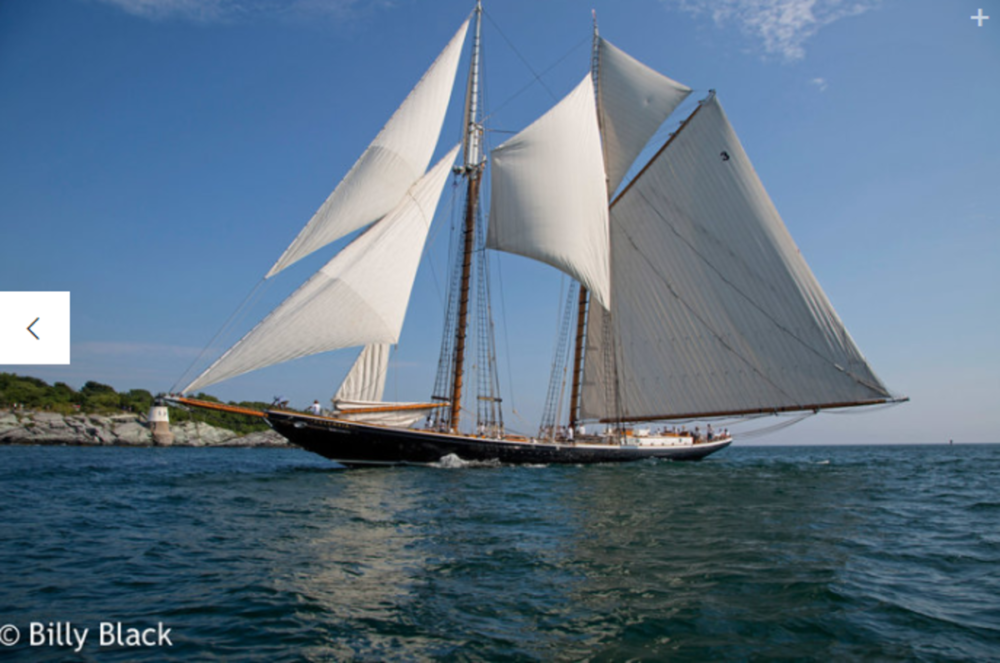 Jamestown was incorporated in 1678 as part of the Massachusetts Bay Colony and transferred to Rhode Island in 1746. Today, Jamestown is a peaceful coastal town with historic farms, stunning parks, award-winning restaurants, quaint shops, and art galleries. Interestingly, this town has no chain stores or restaurants and only one gas station. Beavertail State Park, Jamestown, Rhode Island. Photo by Dan Convey on Unsplash. Weather Summers are warm and humid. Winters can be frigid, wet, and windy. It is partly cloudy year-round. Over the year, the temperature typically varies from 24°F to 80°F and is rarely below 10°F or above 87°F. Since winters are so cold, the best time to visit Jamestown is summer. Places to see Beavertail State Park: Beavertail State Park is a stunning coastal park offering breathtaking views of the Atlantic Ocean. Explore the picturesque lighthouse and enjoy panoramic vistas from the rocky cliffs. Fort Wetherill State...
Climate
Most of Rhode Island has a humid continental climate, with warm summers and cold winters. The southern coastal portions of the state are the broad transition zone into subtropical climates, with hot summers and cool winters with a mix of rain and snow. Rhode Island is vulnerable to tropical storms and hurricanes. Monthly average temperatures range from a high of 83 °F to a low of 20 °F.
Rhode Island Yacht Charter | Places to see
Visit the grand summer cottage of the Vanderbilt family at The Breakers. Afterward, stroll the scenic 3.5-mile walkway that borders the back lawn of The Breakers and many other Newport mansions.
Spend a day on Block Island.
Rhode Island Yacht Charter | Things to do
Visit the four-acre Water Park Place and watch a street artist sketch the city, enjoy a lovely stroll by the river past Venice-inspired bridges, or see some fantastic public art.
See more than 150 animals in natural settings at the Roger Williams Park Zoo in Providence.
Dine in Newport.
Marinas
Goat Island Marina is a deep water marina featuring 175 slips for yachts 15ft. to 250ft. in length. Amenities include 24-hour security, bathrooms, showers, cable TV, Wi-Fi, restaurant, electric hook-ups: 30, 50, 100 amp (single and three-phase), 480volt, ice, laundry,pump-out facilities, and fuel dock providing gas and diesel.
Prime Marina East Greenwich is a well-protected deepwater basin overlooking Greenwich Cove and Long Point to the east. The marina features 186 wet slips accommodating boat lengths up to 300' plus 100 moorings. Amenities include bathrooms and showers, a ship's store, and 24-hour security.
Please call us today at 1 (321) 777-1707 or describe Your Vacation Vision to help you plan your fully-crewed private luxury yachting vacation! Inquire as soon as possible about your custom, crewed yacht charter.
You make the memories. We make the arrangements.