Experience the rich culture of New England on your Newport Yacht Charter. Sail from Newport to the pristine island of Nantucket, Block Island, and Hyannis, MA.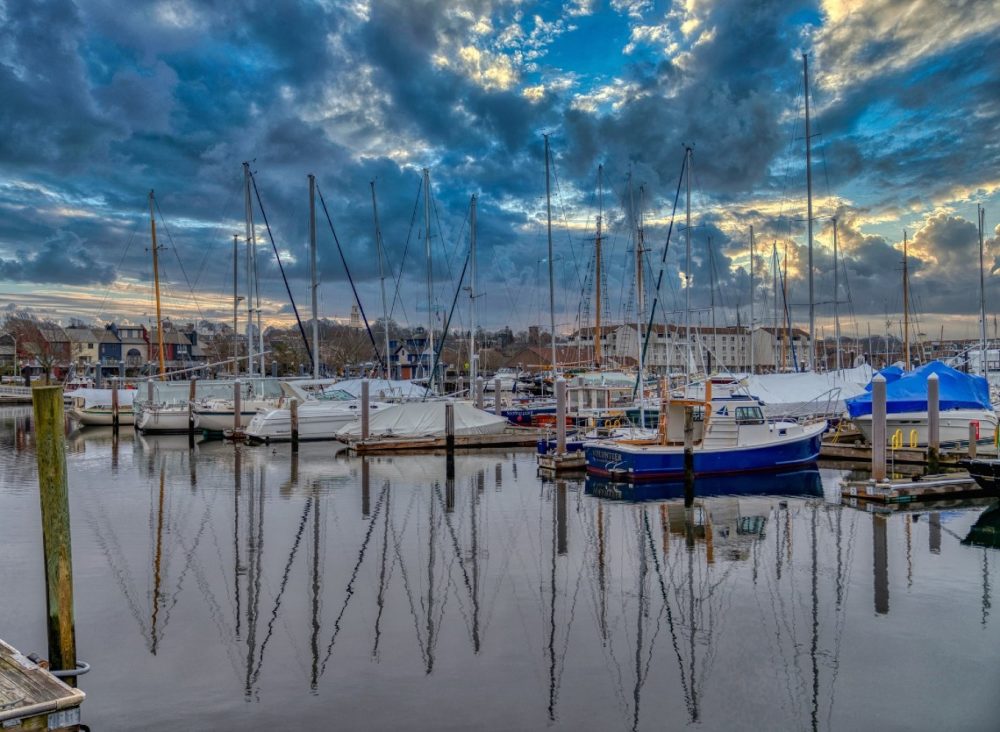 This city is famous not only for mansions, but also the America's Cup yacht race, the Cliff Walk, authentic Colonial buildings, and its jazz and folk festivals.
Sample Itinerary
Places to see
Visit the Herreshoff Marine Museum. Besides the yachts and models, the Museum has cataloged and displayed hundreds of artifacts and memorabilia significant to the Herreshoff legacy.
Newport is rich in yachting history. In fact, Newport Harbor was the home of the American's Cup from 1930 to 1983. To find out more, visit the Newport Museum of Yachting.
Things to do
See Newport from a different perspective on a Cliff Walk. You'll not only see the natural beauty of the shoreline but also mansions from the gilded age.
Relax with a hydrotherapy treatment at Bodhi Spa. In addition to hydrotherapy, Bodhi Spa offers massages, facials, body treatments, and more.
Raise a glass at Newport Vineyards.
Step back in time at a gilded-age mansion such as The Breakers, The Elms, Marble House, and Rosecliff.
Spend the day exploring Bowen's Wharf, a lively waterfront area.
Enjoy a private boat tour in the Newport Harbor and Narragansett Bay.
Weather
The summers are warm; the winters are very cold and windy. It is partly cloudy year-round. The temperature typically varies from 24°F to 79°F and is rarely below 11°F or above 86°F.
Marinas
Newport Marina – Lee's Wharf offers floating docks with composite decking and can accommodate vessels up to 140 feet. Amenities include a swimming pool, showers/laundry, wireless internet/cable TV, and outdoor lounge area.
Newport Yachting Center has 180-foot floating finger piers, fuel, and on-site boat repair service. In addition, there's 24-hour security, accommodations for mega yachts, concierge service, and pump-out facility.
We look forward to assisting you as we have many others for their Newport yacht charters. Contact Us at 321-777-1707