Sailing Capital of the World
Nature's Little Secret best experienced on a British Virgin Islands yacht charter. Cruising from island to island with all the amenities of a fine resort.
For the first-time yacht charterer, the BVI is ideal. With short sailing distances. As well as the variety of beaches, protected anchorages, access to marinas, and an assortment of restaurants. In addition to the secluded island of Anegada, make for a beautiful Caribbean vacation.
The British Virgin Islands stimulates the senses with its many islands, white sand beaches, hills, snorkeling, and scuba diving spots. Such as a sunrise punctuated by the sounds of a surfacing dolphin and her pups and the sea lapping your yacht. Snap photos of scenery so idyllic that your friends insist you downloaded the images. While inhaling the soft, unspoiled breezes that clear your lungs and redefine your understanding of "fresh."
Yacht Charters
A luxurious yacht charter in the British Virgin Islands will set a new standard for you when it comes to vacations. Incredible beaches, snorkeling, and diving can be yours in a protected, unique sailing area. The best way to experience it is through a British Virgin Islands yacht charter vacation.
Yacht charter options range from luxury mono-hull yachts, luxury catamarans, and luxury motor yachts. Because every beach is no more than two hours' sailing from another in the BVI, the variety of opportunities for exploration and relaxation are unparalleled with a British Virgin Islands yacht charter.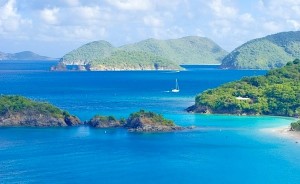 Luxury Yacht Charters matches clients with yachts and crews. Importantly, crews will customize your trip based on activities, menus, and itinerary preferences. Moreover, you want a very active getaway with diving, snorkeling, and nightlife. Or a slow-paced vacation of deserted beaches, quiet anchorages, and beautiful sunsets with candlelight dinners. Allow Luxury Yacht Charters to help you bring your dreams to life.
Priceless, refreshing memories can replace long-held dreams when you allow Luxury Yacht Charters the privilege of arranging your BVI yacht charter vacation.
We'll make the arrangements for your British Virgin Islands yacht charter. You make the memories.
BVI Sailing Itinerary | BVI General Information
CONTACT US today at (321) 777-1707 to discover your BVI yacht charter vacation!
MAP - BVI Yacht Charter
You make the memories. We'll make the arrangements.