Guana Island
A private island of 750 acres, Guana Island, BVI offers complete seclusion from the outside world. There is a resort on the island that is open to 30 people at a time. In addition to fabulous views, lush foliage, and beautiful beaches,
In addition to more than 100 species of tropical fish, the Guana Island marine science program protects numerous gastropods, crustaceans, and bigger sea creatures in the three distinct reef areas of White Bay, Muskmelon Bay, and North Bay.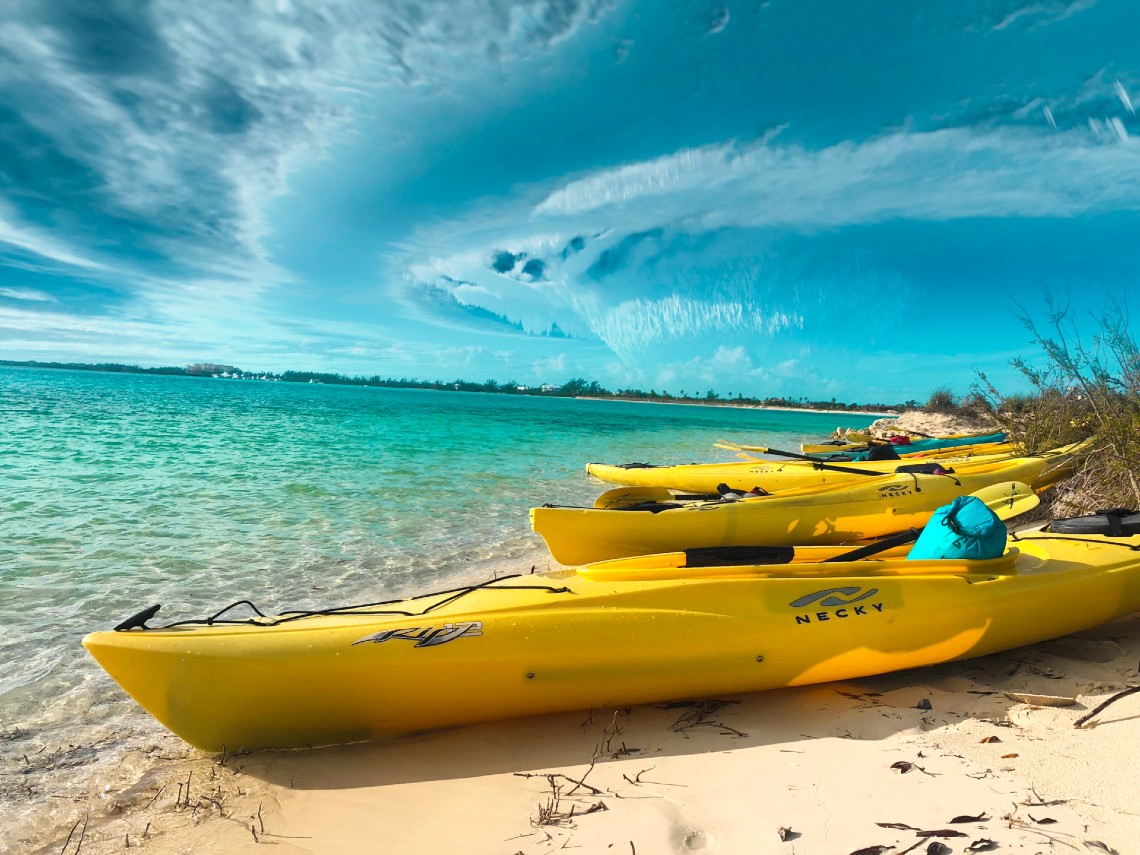 In the 18th century, two Quaker families came to Guana Island as part of what was called "the Quaker Experiment" which lasted for about 45 years in the BVI. This was a time when they used slaves to cultivate the island's sugar cane.
Beth and Louis Bigelow of Massachusetts purchased Guana in 1934. Using local labor, they built six stone cottages and developed a reputation as creative pioneers. Their guests included professionals, intellectuals, and world travelers. Many stayed for several months at a time enjoying the simple life.
The island is named after a rock on the northwestern point, which looks like an Iguana's head.
Guana Island: Weather
The weather on Guana island is comparable to the rest of the Caribbean. It is warm to hot year-round with occasional passing rain showers.
Three Reef Areas
Visit one of three distinct reef areas: White Bay, Muskmelon Bay, and North Bay. The natural beauty in these areas is breathtaking, so be certain to bring your camera.
White Bay
White Bay is a pure white swath of coral sand nearly half a mile long. The bay is a set of parallel patch reefs in shallow water, where there are no strong waves or currents. This is the most popular beach on the island.
Muskmelon Bay
This very secluded bay offers great snorkeling and dives from 60′ – 80′. Marine life is abundant. The most common sightings are fish, rays, and turtles.
North Bay
North Bay is a windward, rough-water bay with deep reefs and wrecks. It is best for experienced divers only.
Things to See and Do on Guana Island
Although it is small and very secluded, Guana Island offers a bounty of activities for guests. Once your yacht has moored or anchored offshore, you can do as little or as much as you would like up to the water line. Since it is a private island, only guests may venture past this point. Consider the following things to see and do:
Hiking. There are twelve miles of hiking trails for both the beginner and more advanced hiker.
Playing tennis (available at the Island's resort).
Snorkeling and diving. Any snorkeler will tell you not to miss a trip to Monkey Point at the island's southern end. Large fish such as tarpon and sea turtles call this area home. Other fish like yellowtail snappers, grunts, and jacks are also abundant here.
Kayaking. Paddle the Caribbean sea near the shoreline and look for local flamingos and other wildlife.
Strolling the sand beach.
Swimming in the clear aqua water.
Taking an orchard tour. (Guests only.) Guana Island has its own orchard. On-site chefs use the produce in creating farm-to-table meals.
Watching wildlife. Experts say that Guana has more flora and fauna than any island of its size yet studied in the Caribbean. It is home to the Puerto Rican racer, the common Puerto Rican ameiva, the crested anole, the sharp-mouthed lizard, barred anole, green iguana, big-scaled least gecko, and Richard's worm snake.
Helpful Hints
You may wish to wear closed-toe shoes when hiking Guana Island. Also, it is best to wear insect repellant at dusk and after dark. The mosquitoes can be thick in this part of the world after the sun goes down.
Marinas
There are no marinas on Guana Island. However, there is one private mooring in Muskmelon Bay at a rate of $30 per night.
Please contact us at 1 (321) 777-1707 or complete our contact form to start planning your yacht charter vacation! It's never too early, or too late to inquire about your bespoke private yacht charter.
You make the memories. We make the arrangements.