It's difficult to imagine a yacht charter vacation anywhere with more spirit and imagination than in South America. South America yacht charters offer something unique for travelers of every age and interest. From hiking amongst the breathtaking scenery of Machu Picchu to basking on the sun-soaked beaches of Rio de Janeiro, you'll be captivated with all this destination has to offer.
First of all, South America is well-known for its amazing landscapes and diverse animal life. Next, the culture is diverse and people are welcoming. What's more, the Galapagos Islands are one of only two places on earth where you can view giant tortoises in the wild! Finally, with its rich history and fascinating culture, Panama is becoming an increasingly popular yacht charter destination.
Climate:
South America has climates ranging from Chile's dry desert conditions to the rainy southwest coast of the continent. Hot and humid describe the Amazon basin, while the Andean peaks are cold and snowy.
Places to see:
Galapagos Islands, Ecuador. This archipelago of volcanic islands is known for the amazing variety of wildlife. It's also a great spot for snorkeling and scuba diving.
Machu Picchu, Peru. A must for every bucket-list, this incredible spot in the Andes mountains will leave you breathless.
Tijuca National Park in Rio de Janeiro, Brazil. The park is divided into three areas: Forest, the Carioca Range and Pedra Bonita, and Gávea. Carioca Hill is best known as the home of the Christ the Redeemer statue.
Galapagos Islands Yacht Charters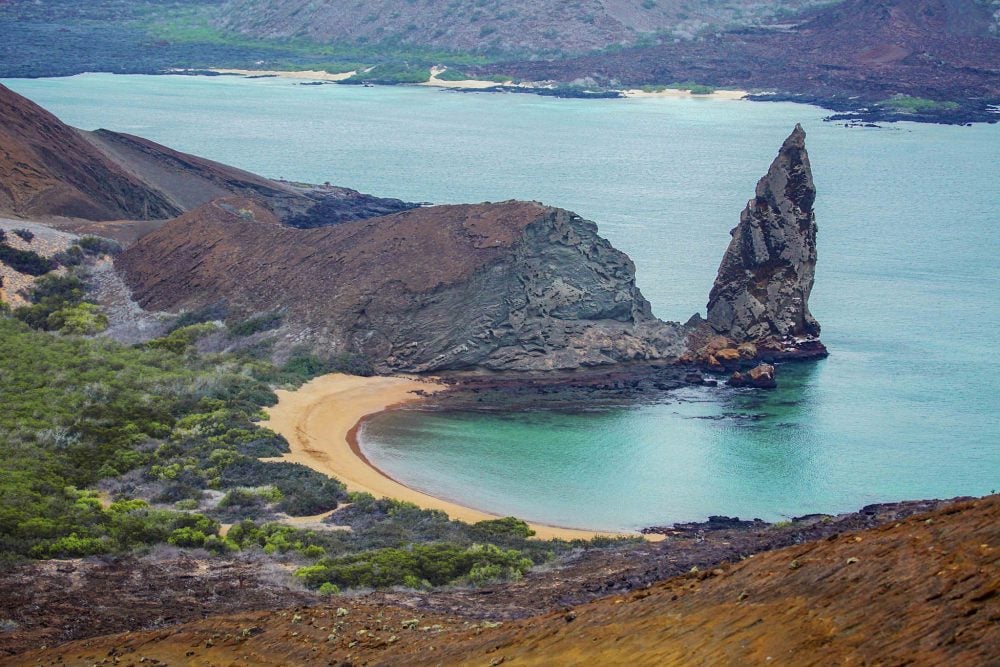 So, what makes the Galapagos Islands an almost mythological destination? The answer would have to be its isolated volcanic islands...
Things to do:
Kayak Isabel Bay, Galapagos Islands.
Dance the night away. From super trendy spots in Medellin, Colombia or more laid-back spots in Lima, there are tons of places to party.
Shop. Skip the typical tourist shops and look for local food and craft markets. There you can find traditional products, unique items, and local foods.
Cuisine:
The cuisine of South America is a varied as the country itself. Try tasty treats such as ceviche in Peru, arepas in Venezuela, brigadeiros in Brazil, empanadas in Argentina, or platanos fritos (fried plantains) anywhere. The variety is endless and the flavors are unforgettable.
Experience the sights, sounds, and incredible energy on a South America yacht charter. The types of yachts available include luxury motor yachts, sailing yachts, and catamarans.
CONTACT US today at 321-777-1707 to discover your South America yacht charter vacation!
We make the arrangements. You make the memories.