France Yacht Charter Destinations to Add on your Bucket List!
France Yacht Charter means exploring The French Riviera on your yacht. France is the largest country in Western Europe. This country in the Mediterranean stretches from the grassy hills of the north to the endless beaches of the south. It also includes the rugged coastline of Brittany to the icy mountains of the Alps.
You can even embark on a Corsica yacht charter for a memorable experience. Some attractions you will enjoy during your France yacht charter are the beaches, museums, and famous chateaux and cathedrals.
The French Riviera, known as the Cote d'Azur, offers some of the most luxurious yacht charter vacations in the world, with miles of stunning beaches, beautiful landmarks, and incredible restaurants and museums. Moreover, there are many different ports of call along the Cote d'Azur, so you can change where you anchor up every day and enjoy a new view every time.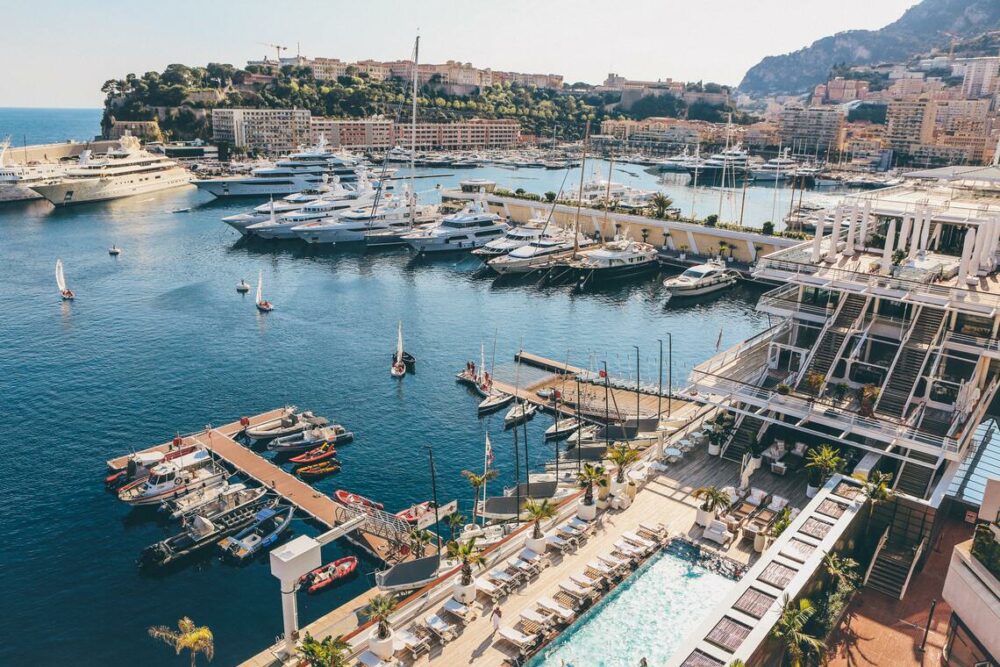 With a France yacht charter arranged by Luxury Yacht Charters, you can combine popular land-based tourist destinations with a sailing adventure in the South of France and the French Riviera. Why limit yourself to only land-based attractions from Monaco to St Tropez or Toulon to La Grande Motte? Get out on the water and see all that France has to offer. Add to this outstanding cuisine, restaurants, and the world's finest wines, and you have the world's No 1 tourist destination with over 70 million visitors.
France Yacht Charter Locations
With so many great locations close to each other, the French Riviera is an excellent choice for families and groups of friends looking for exciting nightlife, world-class events, and delicious cuisine. St. Tropez bay is excellent for sailing and fishing, while Monaco is the place to see and be seen. You can even catch a Grand Prix race while you soak in the fantastic view. The area offers natural beauty, national parks, and nearby vineyards to explore. Take a look at some of the best places to include in your France yacht charter destinations:
Corsica Yacht Charter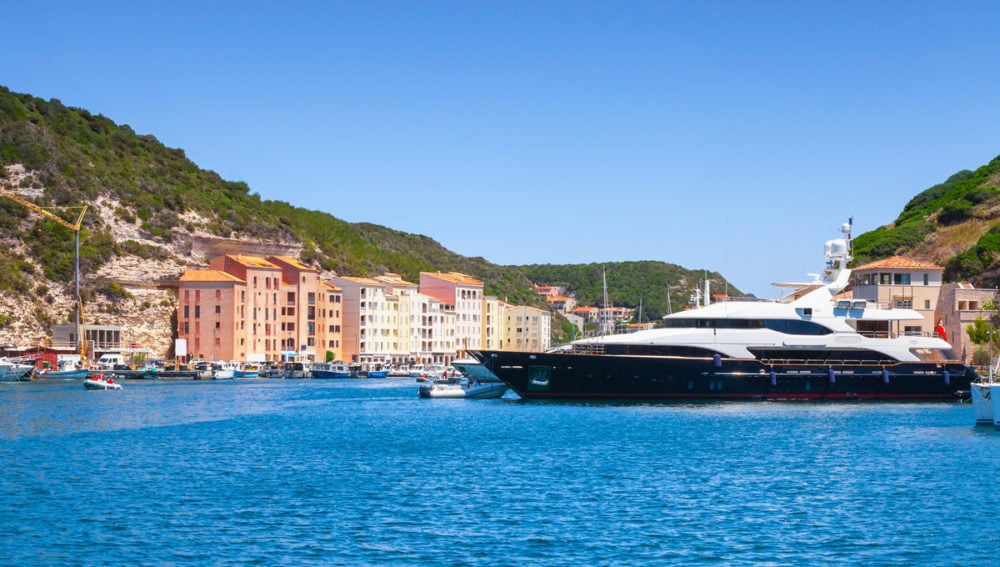 Corsica, France, is breathtaking, especially on a Corsica Yacht Charter. This French Island in the Mediterranean Sea has been a vacation destination for centuries, and it's easy to see why. With incredible views of the sea, mountains, and the lush greenery surrounding this island's beaches, many travel experts have called Corsica one of the most beautiful islands worldwide. As there are many hidden spots and coastal curiosities, it's best to experience the area by taking a Corsica yacht charter. Why Choose a Corsica Yacht Charter Vacation? Corsica is an excellent place for luxury yacht vacations. Corsican beaches are some of the best in Europe, and Corsica's famous coastline features over 200 miles worth of sandy shores to explore! When it comes to outdoor activities, there are plenty of options on offer. The activities are endless: with surfing, sailing, fishing, and hiking - there's something for everyone. Whether you're looking for...
French Riviera
From St. Tropez to Cannes, Antibes, Nice, then Monaco is considered the French Riviera. There are many first-class marinas within a short distance of all the exclusive boutiques, hotels, and restaurants.
The best way to get a feel for this ancient fishing village is to walk around. The Chateau Grimaldi dates back to 1583, and the harbor is worth visiting. St. Tropez came to fame through the actress Bridgette Bardot. Since two of her films were made here, the town became world-famous. Today you will find many luxury yachts, restaurants, bars, and jet setters visiting during the summer.
One of the most popular destinations in Europe.
It has a great environment with over 20km of beautiful coastline, 22 different beaches, and more than 100 restaurants.
The Cannes Film Festival takes place every year in May, just around the corner!
Many celebrities have homes here, including David Bowie, Tom Cruise, Madonna, Giorgio Armani, Valentino, and many others.
There are also plenty of nightclubs to party at.
The best place to find upscale shopping is La Croisette, where you can find Louis Vuitton, Chanel, and many other designer stores.
Antibes
The Vieux Port (Old Port) - This waterfront promenade is a favorite among locals and tourists. Numerous shops and restaurants line this historic waterfront walkway, which offers scenic views of the harbor's sunsets every evening.
Basilica Notre-Dame-de-l'Assomption - Built in the 13th century, this Catholic church has had many renovations, but its interior retains a considerable amount of Gothic architecture.
Musee d'Art Moderne et Contemporain de Nice - Opened in 2006, this museum houses modern and contemporary art pieces worldwide. There are two main sections: New Media which exhibits digital media works, and Contemporary Art, which features traditional paintings and sculptures. Admission to the museum is free.
Nice | France Yacht Charter
Another must-see place to visit as part of your France yacht charter is Nice. For those who love shopping, head to Cours Saleya for some vintage clothes and street food! One can also find many artisanal markets around the region offering locally-produced wines, olive oils, tapenades, and other gourmet items. Whether your interests lie in outdoor activities or lounging on a boat deck soaking up the sun while listening to waves lapping against your vessel - there is something for everyone in the south of France.
Monaco
Monte Carlo: Take time out from your yacht charter vacation itinerary for high-stakes gambling, or head to Casino de Monte Carlo, which has hosted celebrities like Zsa Zsa Gabor, Greta Garbo, and Sophia Loren! France enjoys long, hot, dry summers and short, mild winters. This balmy climate allows for a broad range of vegetation to flourish and provides the area with unique cuisine. It is a great place to visit on a private yacht charter in September or October. Great weather, exciting events, yacht shows, and better charter rates.
France Weather
France enjoys long, hot, dry summers and short, mild winters. This balmy climate allows for a broad range of vegetation to flourish and provides the area with unique cuisine, ensuring the popularity of this region. Furthermore, France is a great place to visit on a private yacht charter in September or October. Great weather combines exciting events, yacht shows, and better charter rates.
MAP - France Yacht Charter

Please call us today at 1 (321) 777-1707 or describe Your Vacation Vision to help you plan your fully-crewed private luxury yachting vacation! Inquire as soon as possible about your custom, crewed yacht charter.
You make the memories. We make the arrangements.