Embark on Adventure: Central America Yacht Charter
Are you yearning for a spectacular journey? Do you imagine yourself enjoying the warm Caribbean seas, Pacific Ocean, and mountains with your family? Perhaps you also want to explore lush tropical rainforests, mysterious Mayan temples, and looming volcanoes. Look no further than a Central America Yacht Charter!
Surely, such an adventure should be at the top of your travel bucket list!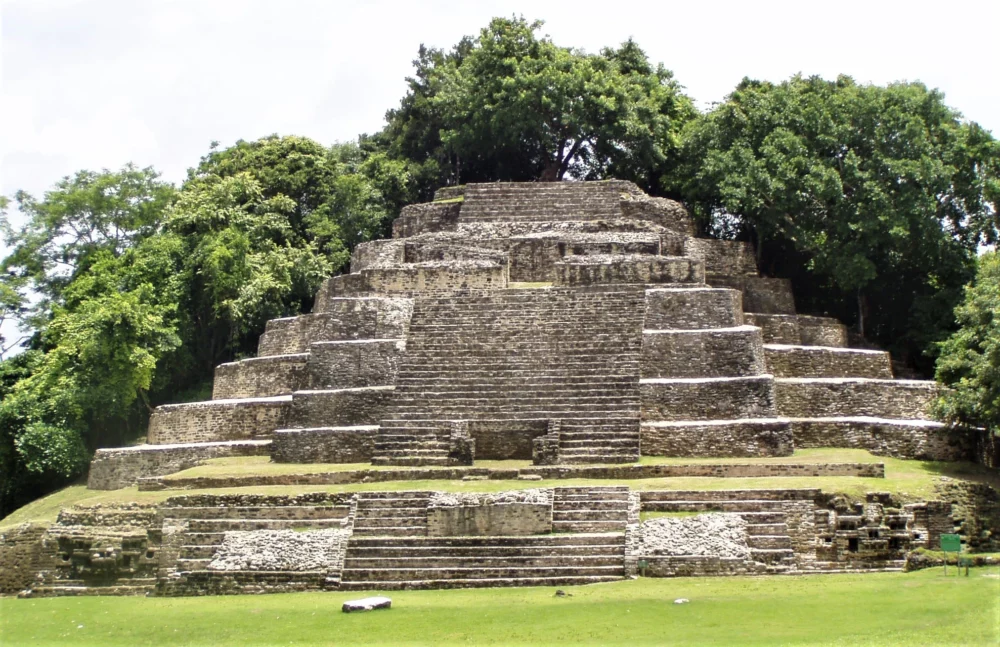 A Journey of Discovery
Central America is a land of contrasts, where ancient traditions coexist with modern luxuries. Your Central America Yacht Charter will take you on a journey of discovery. You'll be visiting Belize, Costa Rica, Guatemala, Honduras, and some other nearby countries. Feel free to immerse yourself in the region's natural beauty and cultural richness.
Beyond its natural wonders, Central America is without doubt a yacht charter destination steeped in history and culture. As you explore these enchanting destinations on your yacht charter, you'll encounter the captivating heritage of the region's indigenous peoples. You will also get a glimpse of the colonial influences that have shaped the area's vibrant tapestry.
Central America promises a yacht charter experience like no other. It allows you to enjoy thrilling adventures in the azure waters. You can also explore ancient ruins hidden deep in dense jungles. Furthermore, you can sample the flavors of local cuisine.
Set sail on this extraordinary adventure, and let the captivating allure of Central America unfold before you.
A Tropical Paradise
Central America boasts a humid, tropical climate with distinct dry and rainy seasons. For instance, in the region's hottest areas, temperatures typically hover just below a balmy 90 degrees Fahrenheit. As such, it is an ideal year-round destination for yacht enthusiasts.
Exploring Natural Wonders with Central America Yacht Charter
Corcovado National Park: Nature lovers will find their paradise in this pristine park in Costa Rica. It is home to some of the densest jungles in Central America. Here, you can encounter diverse wildlife while trekking through lush rainforests.
Arenal Volcano: This young volcano in Costa Rica is quite fascinating. Geologists estimate its age at less than 7,500 years. When it erupted in 1968, it destroyed the town of Tabacón, reshaping the landscape and creating an awe-inspiring spectacle.
Chiquibul Forest Reserve: This reserve in Belize is a true adventurer's dream. To illustrate, it has miles of rugged forest, ancient Mayan ruins, and abundant wildlife.
Things to Do
Belize's Underwater Marvels: Dive into Belize's Great Blue Hole. It's an underwater sinkhole located within the Belize Barrier Reef, the second-largest barrier reef in the world. Explore the mesmerizing underwater world, teeming with marine life.
Mayan Heritage: Visit Belize's Maya Ruins, remnants of the once-mighty Maya Empire. Explore awe-inspiring structures and sites at Altun Ha, Lamanai, Caracol, Xunantunich, Cahal Pech, and Lubaantun.
Indigenous Traditions: Immerse yourself in the traditions of indigenous Central American communities. After a trip to the famous Panama Canal, you can visit the Emberá people. They gained fame for their vibrant art, music, and unique way of life.
Sacred Caves: Explore Actun Tunichil Muknal cave, a place the Mayas considered sacred and connected to the underworld, Xibalba. Discover ancient artifacts and crystal-clear underground rivers deep within the cave.
Water Adventures: Costa Rica offers various water activities, from windsurfing, rafting, and kayaking to surfing. Visitors widely regard it as a surfer's paradise for that reason. For instance, it has more than 50 surf breaks.
Birdwatcher's Delight: Central America boasts nearly 900 bird species, making it a haven for birdwatchers. Spot colorful parrots, toucans, and unique local species in their natural habitats.
Dive into Adventure: Central America offers some of the world's finest scuba diving experiences. Explore vibrant coral reefs, encounter majestic whale sharks, and witness the breathtaking diversity of marine life.
Wildlife Conservation: How about checking out some cool projects that are all about keeping the local wildlife thriving? For example, you can check out sea turtle conservation in Costa Rica.
Savoring Local Delights
While on your Central America Yacht Charter, indulge in street food to savor authentic local cuisine. How about partaking of the delectable pupusa, a fried corn tortilla stuffed with beans and cheese? Enjoy tamales, fish tacos, and Gallo pinto (rice and beans). Locals sell them almost everywhere in the region.
Marinas Fit for Luxury Central America Yacht Charters
Marina Pez Vela, Costa Rica: Costa Rica's newest and largest full-service marina offers 195 custom-built slips. It can cater to yachts up to 200 feet. You can find it in Quepos on the central Pacific coast, near Manuel Antonio National Park. This marina is a haven for luxury yacht charter enthusiasts.
It offers:
State-of-the-art, floating concrete docks
Fiber optic connections to all slips
Direct IPTV connections for high-quality entertainment.
The Plaza area teems with retail units, restaurants, and bike rentals.
The Red Frog Beach Island Marina: Nestled in a protected bay is the Red Frog Beach Island Marina. The IGY Marina sits on the leeward side of Isla Bastimentos in Bocas del Toro, Panama.
The facility has space for boats up to 300 feet long. Hence, you won't have to worry about shallow waters. The marina also has 95 slips, including 12 berths for mega yachts.
Furthermore, it provides a secure and convenient base for exploring the vibrant marine life and lush landscapes.
A Central America Yacht Charter offers not just a luxurious sea escapade. It also serves as a gateway to nature's wonders, underwater treasures, and the vibrant cultures of this breathtaking region. Dive into adventure, explore ancient civilizations, and create memories that will last a lifetime in this captivating slice of paradise.
Discover Belize: Luxury Yacht Charters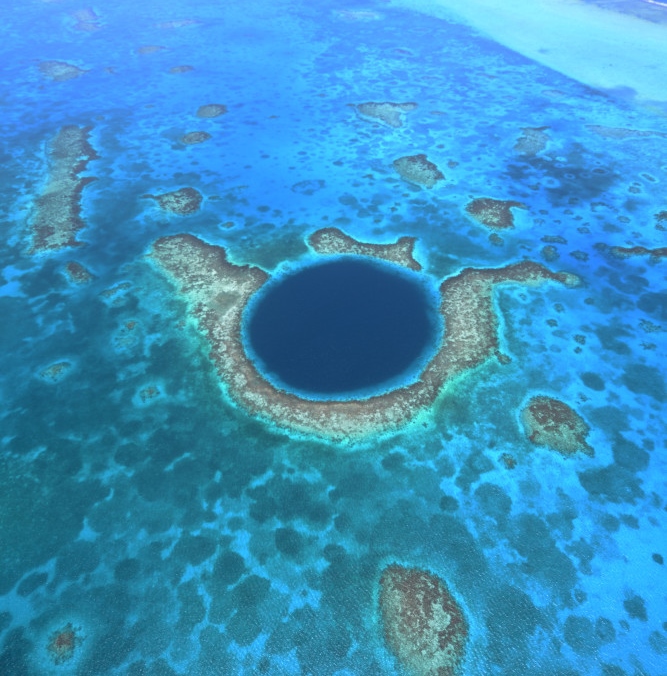 Belize is the only English-speaking country in Central America. It offers a unique combination of richly rewarding experiences unlike any destination. In Belize, you can swim with fascinating sea life along the Western Hemisphere's largest barrier reef. Explore the fascinating mysteries of the Mayan culture, touring Mayan archaeological sites - the largest concentration throughout South and Central America. You have endless possibilities on one of the Belize luxury yacht charter vacations. Balmy trade winds blow steadily and surely, promising exquisite sailing as you explore the less traveled cruising grounds behind Belize's barrier reef system. This country's diverse ecosystems contain an abundance of terrestrial and marine species. Dive into the pristine waters, sample fish and lobster caught fresh by local fishermen, and experience the protection of Belize's famous barrier reef. This is Caribbean sailing at its best! Diving in Belize on a yacht charter The Great Blue Hole | Belize Yacht Charters...
Panama Yacht Charters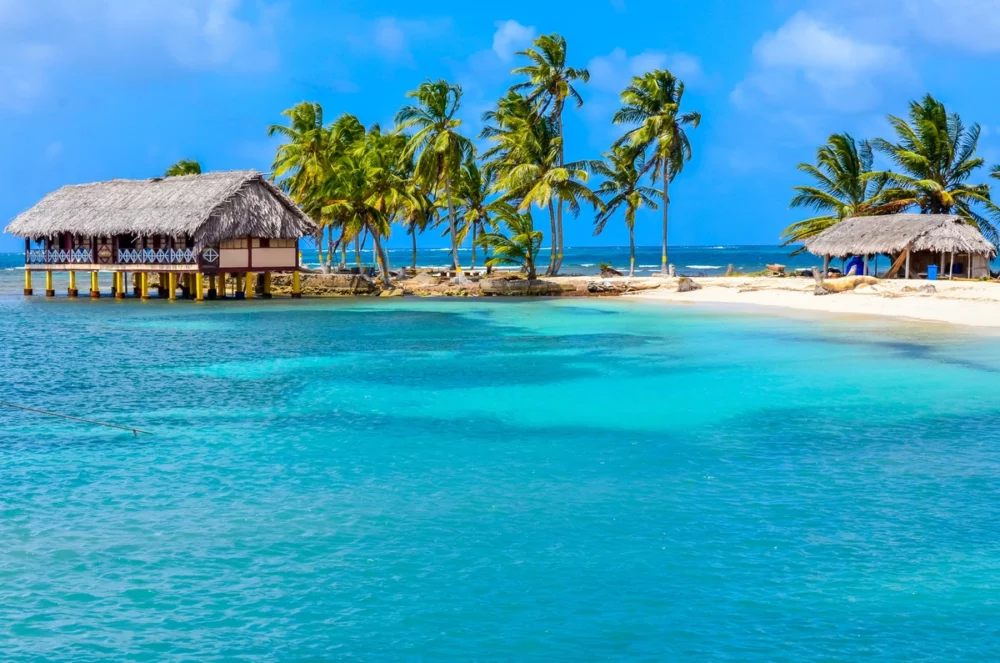 The yacht charter adventure and wildlife lover will find Panama has a new attitude and a lot to offer. In recent years, this vacation destination has seen a noticeable improvement. On a Panama yacht charter vacation, you can enjoy picturesque beaches, strong tribal cultures, and natural adventure. Situated between North and South America, Panama has been appropriately named the Crossroads of the Americas. The country is known for its nature-rich and accessible rainforests, spectacular mountains, and highlands. Sailboat Domicil on a Panama Yacht Charter Geography Panama is the southernmost of the Central American nations and is located south of Costa Rica and north of Colombia. The Panama Canal bisects the isthmus at its narrowest and lowest point, allowing passage from the Caribbean Sea to the Pacific Ocean. A chain of mountains in the west, moderate hills in the interior, and a low mountain range on the east coast marks Panama....
Please call us today at 1 (321) 777-1707 or describe Your Vacation Vision to help you plan your fully-crewed private luxury yachting vacation! Inquire as soon as possible about your custom, crewed yacht charter.
You make the memories. We make the arrangements.