Costa Rica Travel Guide: The Ultimate
Are you ready to explore the stunning beauty and captivating culture of Costa Rica? Then let us be your guide! Our comprehensive Costa Rica Travel Guide will provide you with all the information you need to plan a truly unforgettable journey.
Whether you want an adventurous outdoor experience or to relax on a private yacht in the warm Caribbean sun, Costa Rica has something for everyone.
From the volcanic landscapes of Arenal to the beautiful white sand beaches of Guanacaste, we'll show you the best of what this Central American gem has to offer. So, get ready to discover Costa Rica – your ultimate travel destination!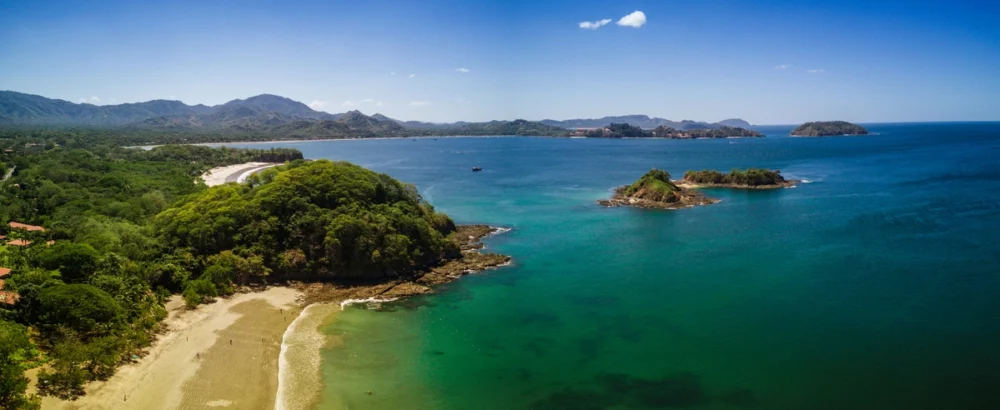 Why Visit Costa Rica?
Costa Rica is a stunning Central American country that offers visitors incredible experiences and sights. Whether you are interested in exploring lush rainforests, relaxing on pristine beaches, or immersing yourself in local culture and cuisine, there is something for everyone on a Costa Rica trip. Moreover, Costa Rica tourism is not nearly as saturated as other Central or South American destinations.
Natural Beauty
One of the first things you will notice about Costa Rica is its natural beauty. With an incredible diversity of ecosystems, from volcanic mountains to mangrove swamps, Costa Rica is home to an extraordinary variety of plant and animal life. This is why many travelers visit Costa Rica for its national parks, wildlife refuges, and other protected areas.
Vibrant Culture
In addition to its natural attractions, Costa Rica is also a vibrant and welcoming culture. The country is known for its warm and friendly people, who take pride in their traditions and values. You can learn more about the local culture by visiting markets, festivals, and other cultural events or by exploring the many historical and architectural landmarks that dot the country.
Whether planning a romantic getaway, a family vacation, or a solo adventure, a Costa Rica trip will surely be a memorable and enriching experience. So start planning your journey today, and get ready to discover all that this beautiful country offers.
When Is the Best Month To Visit Costa Rica?
Planning a Costa Rica trip can be exciting, but it's important to consider the best time to visit before you pack your bags. The weather in Costa Rica varies throughout the year, and each season brings unique experiences.
Dry Season
The dry season runs from December to April and is considered the best time to visit Costa Rica. During this time, you can expect clear skies and sunshine, making it ideal for outdoor activities like hiking and surfing. However, remember that this is also the busiest time of the year for tourism, and prices tend to be higher.
Rainy Season
The rainy season, from May to November, can still be a great time to visit. The country comes to life with lush vegetation, and waterfalls are at their fullest. The rain can be heavy at times, but it usually comes in short bursts, leaving plenty of time for outdoor activities in between. Additionally, this is the best time to see sea turtles nesting on the beaches.
Shoulder Season
Ultimately, the best time to visit Costa Rica depends on your preferences. If you want to avoid crowds and don't mind some rain, consider traveling during the shoulder season, in May or November. However, plan your trip between December and April if you're looking for sunny skies and dry conditions.
Costa Rica Family Vacations
Crewed Yacht Charters
A Costa Rica yacht charter offers many benefits, providing an unparalleled experience of luxury, adventure, and natural beauty. With a yacht charter, you can explore the mesmerizing coastlines and pristine waters of Costa Rica at your own pace, discovering hidden coves, secluded beaches, and vibrant marine life.
Immerse yourself in the captivating tropical landscapes, from lush rainforests teeming with rare wildlife to majestic volcanoes and cascading waterfalls. Indulge in the utmost comfort and privacy aboard your private yacht, with a dedicated crew who will attend to your every need.
Whether you seek thrilling water sports activities, leisurely sunbathing on deck, or exquisite dining experiences featuring fresh local cuisine, a Costa Rica yacht charter offers a truly extraordinary vacation, allowing you to create cherished memories that will last a lifetime.
Costa Rica Vacations
Consider spending a few days at a resort if you're looking for a fun way to explore Costa Rica before or after a yacht charter. These vacations typically include accommodations, meals, drinks, and activities in one convenient package. Here's what you need to know about all-inclusive vacations in Costa Rica. We can help arrange to get to and from your destination pre or post-charter.
All-Inclusive Resorts Costa Rica
First, not all all-inclusive resorts in Costa Rica are created equal. Some aim at families with children, while others focus on romance and adult-only experiences. Some resorts are located in remote areas, while others are closer to major tourist hotspots. Many all-inclusive resorts offer additional perks, like spa nightlife, treatments, golf courses, and water sports.
Tours | Costa Rica Travel Guide
A guided tour is one of the best ways to explore all Costa Rica offers. From wildlife and nature tours to adventure tours, travelers have many options. We can help arrange a land tour for you during your yacht charter.
One popular tour option is a wildlife and nature tour, which takes visitors to the country's most beautiful national parks and reserves. During these tours, travelers can spot rare wildlife such as monkeys, sloths, and birds while enjoying breathtaking scenery and learning about the local flora and fauna.
For those seeking more adventure, Costa Rica also offers tours such as ziplining, white-water rafting, and surfing. These tours are great for adrenaline-pumping while enjoying the beautiful natural surroundings.
Another great option is a cultural tour, which allows travelers to learn more about the history and traditions of Costa Rica. This type of tour may include visits to museums, coffee plantations, and traditional villages, where travelers can learn about the country's unique culture and way of life.
A Sample Costa Rica Itinerary
One of the best ways to explore the stunning coastline and islands of Costa Rica is by chartering a yacht. Here's a sample itinerary to make the most of your time on the water:
Day 1-2: Manuel Antonio National Park
Begin your journey at Marina Pez Vela Marina in the popular tourist destination of Manuel Antonio. Stroll through the beautiful Manuel Antonio National Park or relax on the pristine white-sand beaches. Be sure to watch for wildlife, such as monkeys and sloths.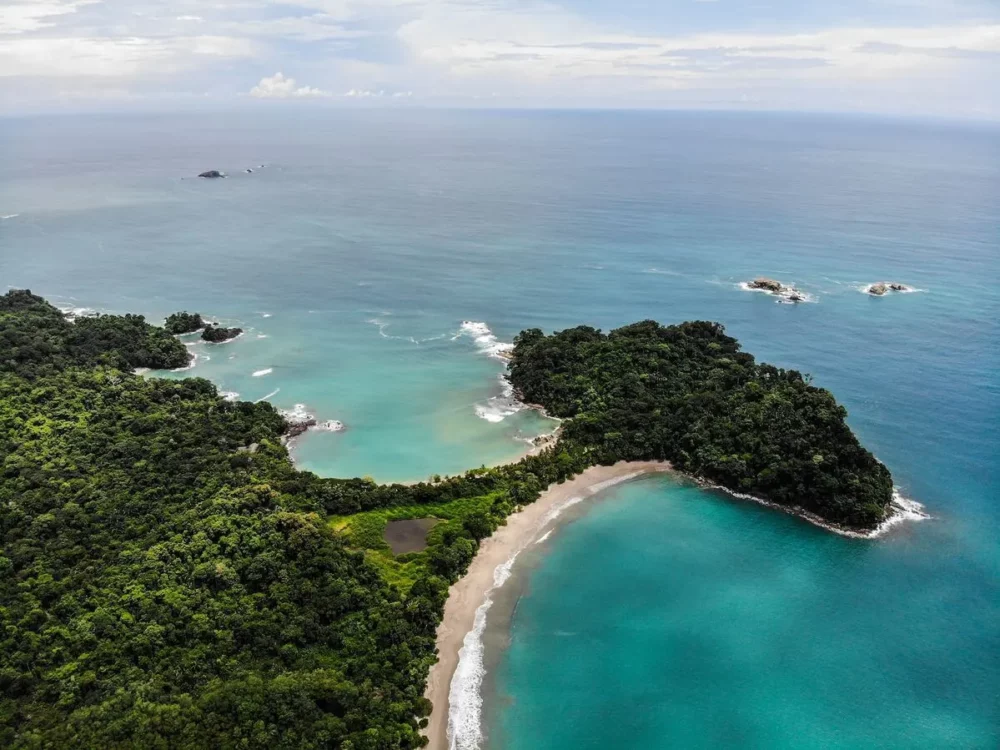 Day 3-4: Golfo Dulce
Next, head to the serene Golfo Dulce, where you can spot dolphins and whales swimming in crystal-clear waters. Dip in the natural hot springs or hike through the lush rainforest.
Day 5-6: Osa Peninsula
The Osa Peninsula is a biodiversity hotspot, boasting untouched natural beauty and abundant wildlife. Take a guided tour to see colorful birds and wild animals, or enjoy the secluded beaches and stunning sunsets.
Day 7-8: Tortuga Island | Costa Rica Travel Guide
No Costa Rica yacht charter would be complete without a visit to Tortuga Island. This tropical paradise is a haven for snorkelers and divers, with colorful coral reefs and marine life. Enjoy a barbecue on the beach or try your hand at surfing.
Day 9-10: Santa Teresa
End your journey in the trendy beach town of Santa Teresa, known for its laid-back vibes and the world-class surfing. Relax on the golden sands, take a yoga class, or explore the local art galleries and boutique shops.
Whether you're seeking adventure or relaxation, we hope our Costa Rica travel guide has helped convince you to book your next trip! A customized luxury vacation to Costa Rica is within reach! Let our experienced yacht charter brokers help you select the best yacht and itinerary for your family or friends.
Please call us today at 1 (321) 777-1707 or describe Your Vacation Vision to help you plan your fully-crewed private luxury yachting vacation! Inquire as soon as possible about your custom, crewed yacht charter.
You make the memories. We make the arrangements.