Costa Rica Nightlife and Bars
There are numerous compelling reasons to visit Costa Rica, making it an exceptional destination for travelers seeking natural beauty, adventure, and cultural experiences. Our guide to Costa Rica's Nightlife and Bars will help you uncover some of the local culture and music.
Costa Rica is also renowned for its incredible biodiversity, boasting lush rainforests, volcanoes, and beaches along the Pacific and Caribbean coasts. These features make Costa Rica perfect for a luxury yacht charter vacation.
In addition, it offers a wide range of thrilling outdoor activities such as surfing, zip-lining, hiking, and wildlife watching. This allows visitors to immerse themselves in the country's stunning natural landscapes.
Beyond nature, Costa Rica embraces a warm and welcoming culture known for its pura vida lifestyle, delicious cuisine, and vibrant festivals. Costa Rica promises an unforgettable journey filled with natural wonders, warm hospitality, and deep environmental appreciation.
Nightlife in Costa Rica
Costa Rica offers a vibrant nightlife scene with various cities known for their exciting bars and clubs. Here are some of the best nightlife and bars in different cities of Costa Rica. Of course, if you charter a private yacht, you can celebrate special occasions, birthdays, and more on your yacht.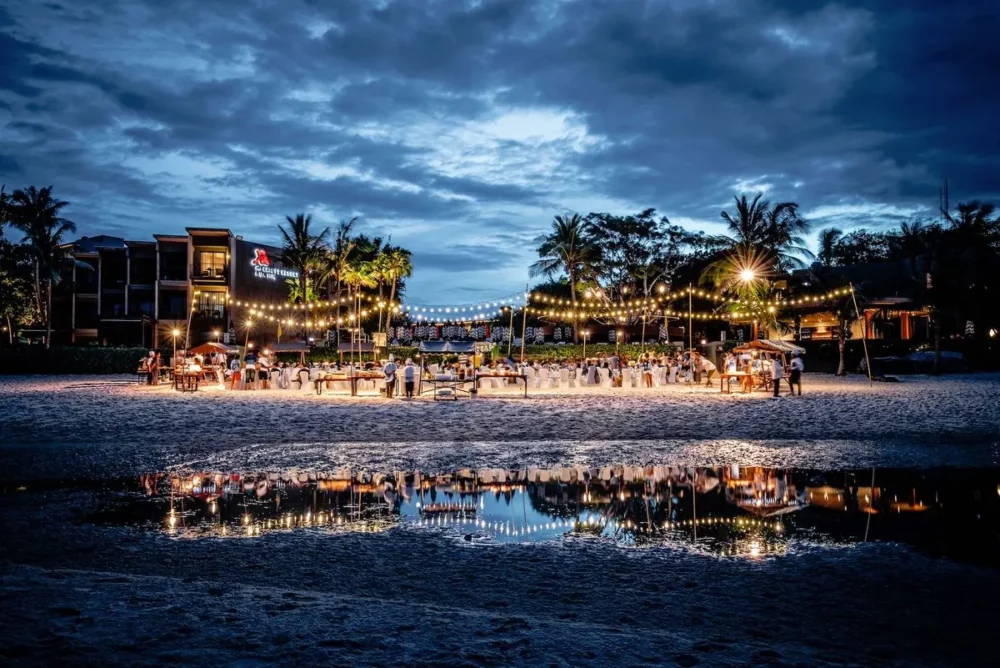 San Jose Nightlife
El Pueblo: In the heart of San José, El Pueblo is a vibrant complex of bars, clubs, and restaurants. It offers a lively atmosphere with various music genres and entertainment options.
Barrio La California: This bohemian neighborhood in San José is known for its alternative and artsy vibe, offering a range of trendy bars, live music venues, and events.
Barrio Escalante: Known for its culinary scene, Barrio Escalante also has a selection of hip bars and gastropubs, offering craft beers, cocktails, and a lively atmosphere.
Tamarindo
Pacifico Beach Club: Situated right on Tamarindo Beach, this beach club offers a vibrant atmosphere, live music, and DJs playing a mix of genres. It's a popular spot for dancing, socializing, and enjoying tropical cocktails.
Sharky's: Located in the heart of Tamarindo, Sharky's is a lively sports bar known for its vibrant atmosphere, live music, and drinks. It's a favorite spot for watching sports games and socializing with fellow travelers.
El Garito: Tucked away in a hidden alley, El Garito is a trendy and intimate bar that attracts a mix of locals and tourists. It offers a relaxed atmosphere, creative cocktails, and live music, including jazz and acoustic performances. It's a great place to unwind and enjoy a laid-back evening.
Jacó Nightlife
Le Loft: This popular nightclub in Jacó offers a high-energy atmosphere, DJs spinning the latest hits, and a spacious dance floor. It attracts many locals and tourists looking to dance the night away.
Orange Pub: A long-standing favorite in Jacó, Orange Pub is a lively bar known for its live music, karaoke nights, and friendly ambiance. It's a great spot to enjoy drinks, socialize, and sing your heart out.
Puerto Viejo
Lazy Mon: Located in the heart of Puerto Viejo, Lazy Mon is a laid-back beachfront bar known for its reggae music, live bands, and Caribbean-inspired drinks. It's a popular gathering spot for locals and visitors alike.
Tasty Waves Cantina: This beachfront cantina offers a relaxed atmosphere, delicious cocktails, and live music. It's a perfect spot to unwind, enjoy the Caribbean vibes, and mingle with fellow travelers.
Liberia
Orosi Bar: Located in the center of Liberia, Orosi Bar is a popular spot with a lively atmosphere and music. It offers a mix of local and international music genres, including salsa, reggaeton, and electronic music. Enjoy a cold beer or a tropical cocktail while dancing the night away.
Libería's Sports Bar: As the name suggests, this bar is a great place for sports enthusiasts. You can catch live sports events on big screens, play pool, and enjoy various beers and spirits. It often attracts locals and tourists, creating a friendly and laid-back atmosphere.
Taberna Libereña: Situated in the heart of Liberia, Taberna Libereña is a popular meeting spot for locals. The bar offers a range of drinks, including local beers and cocktails, live music, and occasional DJ nights. It's a cozy, relaxed place to socialize and enjoy the local vibe.
These are just a few examples of the lively nightlife and bars that Costa Rica has to offer. Each city has its unique character and various establishments to enjoy vibrant evenings, music, drinks, and an unforgettable atmosphere.
Top Festivals and Events in Costa Rica
Costa Rica hosts several vibrant and colorful festivals annually, celebrating the country's culture, traditions, and religious heritage. Below are some of the best festivals in Costa Rica:
Fiestas de Zapote
Held in San Jose in late December to early January, Fiestas de Zapote is one of the most famous festivals. It features bullfighting events, traditional games, amusement park rides, live music, and delicious Costa Rican food.
Palmares Festival
Taking place in January in Palmares, this 12-day festival provides a vibrant atmosphere. It includes concerts, parades, rodeos, bullfights, carnival rides, and various food and drink stalls.
Día de los Diablitos
Celebrated in Boruca Indigenous Reserve in late December, Día de los Diablitos is a traditional festival that pays homage to indigenous culture. It involves participants dressed as "diablos" (little devils) reenacting ancient battles and rituals to showcase the resilience of the Boruca people.
Semana Santa
Holy Week leading up to Easter is a significant religious celebration throughout Costa Rica. Various towns and cities hold processions, reenactments of biblical events, and religious ceremonies. San José, Cartago, and Heredia cities are known for their grand Semana Santa processions.
Fiestas de Santa Cruz
Held in Nicoya in July, Fiestas de Santa Cruz is a lively celebration featuring traditional dances, bullfights, horse parades, live music, and a bustling street fair. It showcases the cultural heritage of the Nicoya region.
Envision Festival
Each February, this four-day music, arts, and sustainability festival occurs in Uvita. Envision Festival combines world-class music performances, yoga sessions, workshops, art installations, and a focus on eco-consciousness, creating a unique and transformative experience.
Please call us today at 1 (321) 777-1707 or describe Your Vacation Vision to help you plan your fully-crewed private luxury yachting vacation! Inquire as soon as possible about your custom, crewed yacht charter.
You make the memories. We make the arrangements.