Best Things To Do In Costa Rica
Costa Rica offers a remarkable diversity of things to do, making it a dream destination for adventurers and nature enthusiasts. From exploring lush rainforests teeming with wildlife to hiking volcanoes, the opportunities for outdoor activities are endless.
You can explore Costa Rica's numerous sites by visiting numerous beach towns, charter a private yacht, and experience Costa Rica's coast and land destinations together!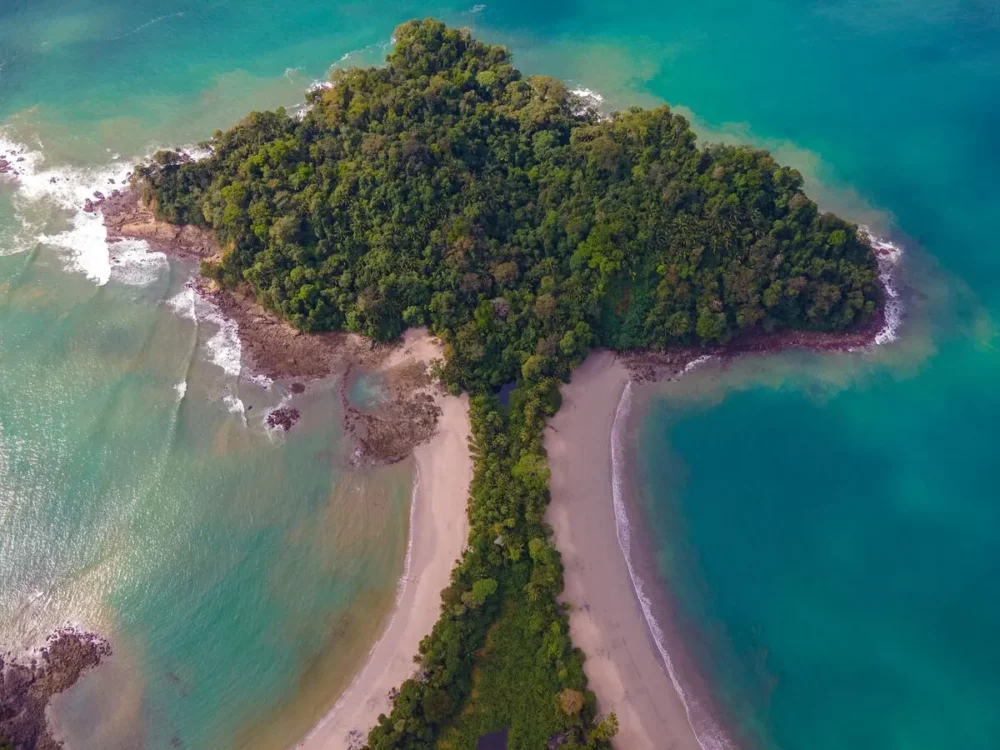 What Does Costa Rica Offer?
Adventure
Embark on thrilling zipline adventures, white-water rafting expeditions, or surfing along the picturesque coastlines. Discover national parks and reserves, such as Manuel Antonio and Tortuguero. Here, you can witness incredible biodiversity and marvel at rare species like sloths, monkeys, and sea turtles.
Natural Beauty
Dive into crystal-clear waters for snorkeling or scuba diving, and encounter vibrant marine life in the breathtaking underwater world. Next, for relaxation, indulge in rejuvenating hot springs, unwind on pristine beaches, or enjoy a soothing yoga retreat amidst nature.
Cultural Heritage
With its rich cultural heritage, Costa Rica offers opportunities to immerse yourself in local traditions, savor authentic cuisine, and interact with warm and welcoming communities. In addition, Costa Rica caters to every interest and passion, ensuring visitors' unforgettable and diverse experiences.
Visit National Parks and Reserves
Costa Rica has incredible sights and experiences that will leave you breathless. Here are some must-visit Costa Rica places and attractions you shouldn't miss!
1. Arenal Volcano National Park
Located in the north-central part of the country, Arenal Volcano National Park is home to one of the most active volcanoes in the world. Here, visitors can hike, bird watch, or relax in the hot springs.
2. Manuel Antonio National Park
One of the smallest national parks in Costa Rica, Manuel Antonio is a haven for wildlife, boasting some of the country's most beautiful beaches and trails for hiking.
3. Tortuguero National Park | Best Things To Do In Costa Rica
Known as the "Amazon of Costa Rica," Tortuguero National Park is located on the Caribbean coast and is only accessible by boat or plane. Also, you can see an incredible array of wildlife, including monkeys, crocodiles, and over 300 species of birds.
4. Monteverde Cloud Forest Reserve
Monteverde is one of the most biodiverse areas in the world, home to an incredible variety of plant and animal species. Visitors can hike through the forest and see sloths, hummingbirds, and hundreds of orchids.
5. Corcovado National Park
Corcovado National Park is a remote wilderness area on the Osa Peninsula, home to jaguars, pumas, and many other rare species. Moreover, the park is best explored with a guide to ensure visitors stay safe.
6. Poas Volcano National Park
Another active volcano, Poas, is easily accessible from San Jose and offers incredible views of the crater lake and surrounding cloud forest.
7. La Fortuna Waterfall:
This beautiful waterfall is located in the Arenal region and can be reached by hiking or horseback. In addition, visitors can swim in the cool waters and take in the stunning surroundings.
Partake In Adventure Activities
Costa Rica is a haven for adventure seekers, nature lovers, and beach enthusiasts alike. With so much to explore and discover, choosing what to do first can be hard. So, here are some top things to do in Costa Rica that should be on every traveler's itinerary.
Go Zip-Lining in Monteverde is one of the things to do in Costa Rica
Monteverde is home to some of the world's best zip-lining experiences. You can soar over the forest canopy, viewing the cloud forest below.
Take a Surf Lesson in Tamarindo
Tamarindo is one of Costa Rica's top surf spots, offering waves suitable for all skill levels. So, even if you're a beginner, taking a surf lesson here is a must-do activity.
Go Snorkeling and Scuba Diving
Costa Rica is a paradise for underwater enthusiasts with its vibrant coral reefs and rich marine life. Some of the best places to go snorkeling and scuba diving are Caño Island Biological Reserve, Cocos Island National Park, and Manuel Antonio National Park.
Beach Hopping
From the Caribbean to the Pacific coast, Costa Rica is home to some of the most stunning beaches in the world. Moreover, the most popular beaches in the country are Playa Conchal, Playa Flamingo, and Playa Hermosa.
Go Sportfishing
The waters around Costa Rica are home to some of the most sought-after game fish in the world, including marlin, sailfish, and tuna. Moreover, some of the best places to go sportfishing are Quepos, Flamingo, and Papagayo. Chartering a yacht is the perfect way to enjoy sport fishing in Costa Rica. The luxury yacht ONE NET is excellent for a one-of-a-kind fishing experience.
Kayaking and Paddleboarding
With its calm waters and breathtaking scenery, kayaking and paddleboarding are great ways to explore the Costa Rican coastline. For example, some of the best places for kayaking and paddleboarding are Tortuga Island, the mangroves of Damas Island, and Lake Arenal.
Soak in the Hot Springs of La Fortuna
Located near Arenal Volcano, La Fortuna is home to numerous hot springs. Interestingly, the mineral-rich waters have healing properties and are a great way to relax after a day of adventure.
Go on a Coffee Plantation Tour | Best Things To Do In Costa Rica
Costa Rica is famous for its coffee, and there are numerous coffee plantations you can visit to learn about the coffee-making process and sample the goods.
No matter your interests, there's no shortage of amazing things to do in Costa Rica. From exploring national parks to soaking in hot springs and trying local cuisine, there's something for everyone in this beautiful country.
Destination Highlights
Things to do in Liberia, Costa Rica
Liberia, Costa Rica, offers many exciting activities and attractions to explore. So start by immersing yourself in the local culture by visiting the bustling Mercado Municipal, where you can sample traditional foods and shop for handicrafts.
Visiting Rincon de la Vieja National Park is a must for nature enthusiasts. Here, you can hike through lush forests, admire stunning waterfalls, and witness volcanic activity like mud pots and hot springs.
Adventure seekers can enjoy thrilling canopy tours, ziplining, and horseback riding through the captivating landscapes surrounding Liberia.
If you're looking for relaxation, nearby beaches like Playa Hermosa and Playa Panama offer pristine shores and opportunities for swimming, snorkeling, and sunbathing.
Next, don't miss the opportunity to take a wildlife tour in Palo Verde National Park, where you can spot diverse bird species, monkeys, and crocodiles along the Tempisque River.
Finally, immerse yourself in the local history and architecture by visiting the Iglesia de la Ermita and the Guanacaste Museum, where you can learn about the region's rich heritage.
Santa Teresa Beach Puntarenas Province, Costa Rica
This picturesque coastal destination is renowned for its pristine sandy beaches, crystal-clear waters, and laid-back atmosphere.
Surfing enthusiasts will be delighted by the consistent waves and excellent surf breaks that cater to all levels, making it a haven for beginners and experienced surfers.
Santa Teresa also offers opportunities for other water activities like paddleboarding, snorkeling, and kayaking. Also, the area is surrounded by lush tropical vegetation, providing the perfect backdrop for exploring nature.
Next, take a hike or horseback ride through the nearby Cabo Blanco Nature Reserve or venture to the Montezuma Waterfalls, where you can swim in refreshing natural pools and witness the cascading water in a breathtaking setting.
Additionally, Santa Teresa boasts a vibrant culinary scene, with various beachfront restaurants, charming cafes, and international cuisine to savor. Also, the sunset views along the coast are mesmerizing, offering a serene and romantic atmosphere.
The Best Things To Do in Tamarindo, Costa Rica
Tamarindo, Costa Rica, offers many activities and attractions that cater to a wide range of interests. So, here are some of the best things to do in Tamarindo:
Surfing
Tamarindo is renowned for its fantastic surfing conditions, making it a prime destination for beginners and experienced surfers. So, take a surf lesson or catch some waves at popular surf spots such as Playa Tamarindo or Playa Langosta.
Snorkeling and Scuba Diving
Explore the vibrant underwater world by snorkeling or scuba diving in the crystal-clear waters off Tamarindo. Discover colorful coral reefs, tropical fish, and even the chance to encounter turtles, rays, and reef sharks.
Sunset Sailing On A Yacht
Experience the breathtaking beauty of Tamarindo's coastline by embarking on a private yacht charter. Sail along the Pacific Ocean, marvel at the stunning sunset, and watch for dolphins and other marine life.
Wildlife Watching in Las Baulas National Marine Park
Take a boat tour to Las Baulas National Marine Park, where you can witness the nesting habits of endangered leatherback turtles (seasonal). Also, the park offers opportunities for birdwatching and exploring mangrove forests.
ATV Tours and Zip Lining
Get your adrenaline pumping with thrilling ATV (all-terrain vehicle) tours, where you can explore the rugged terrain and picturesque landscapes surrounding Tamarindo. So, combine the adventure with an exhilarating zip-lining experience for a truly memorable day.
Yoga and Wellness Retreats
Tamarindo is a hub for yoga and wellness enthusiasts, offering various retreats and classes to rejuvenate the mind, body, and soul. Join a yoga session on the beach or participate in a wellness retreat to unwind and find inner peace.
Tamarindo Wildlife Refuge
Explore the Tamarindo Wildlife Refuge, a protected area encompassing mangrove forests and estuaries. So, take a guided kayak or boat tour to observe diverse wildlife, including monkeys, crocodiles, and numerous bird species.
These are just a few incredible activities and things to do in Costa Rica. So, whether you're seeking adventure, relaxation, or natural immersion, this slice of Central America offers something for everyone.
Please call us today at 1 (321) 777-1707 or describe Your Vacation Vision to help you plan your fully-crewed private luxury yachting vacation! Inquire as soon as possible about your custom, crewed yacht charter.
You make the memories. We make the arrangements.