The adventure of a lifetime is waiting for you. Take a break from the ordinary and set sail on a journey of exploration and relaxation. Let us show you why a yacht charter vacation is for you and should be at the top of your bucket list!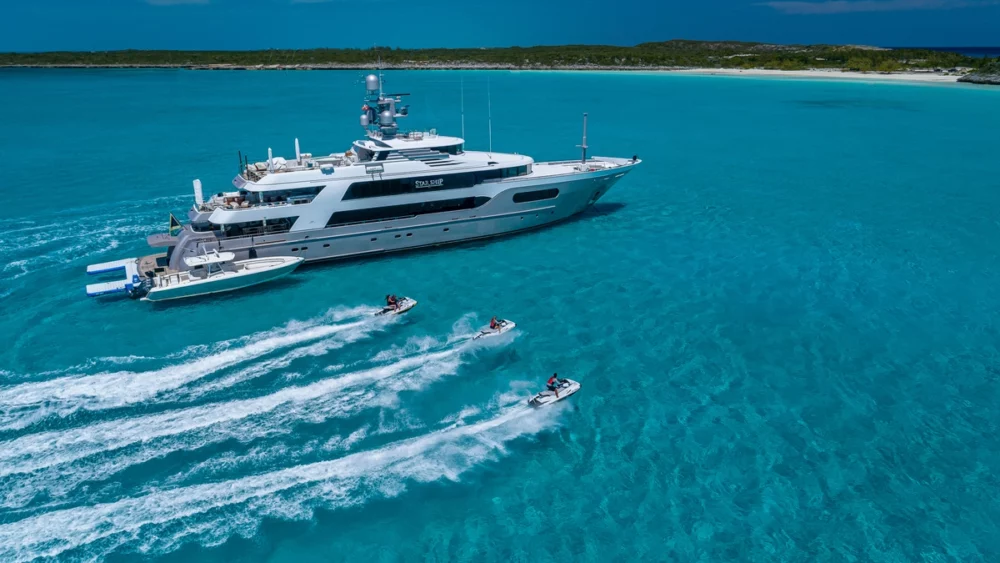 Disconnect from the world.
Sometimes, you need to unplug from the constant buzz of life and reconnect with yourself and your loved ones. And what better way to do that than by embarking on a luxury yacht charter vacation?
A luxury yacht charter is a perfect escape from the stresses of daily life. Once onboard, you can relax and let your worries drift away.
Far away from the crowds and the world's noise, you can enjoy the peaceful and tranquil atmosphere only the ocean can provide. Imagine lounging on the deck of your yacht, surrounded by nothing but crystal-clear waters and endless skies!
Explore new places.
Tired of visiting the same old destinations? A yacht charter vacation is the perfect way to explore new places. Visit remote islands, secluded bays, and quiet anchorages. Sail to places off the beaten path and inaccessible by land for adventure and discovery.
Explore the Mediterranean coastline, discover the hidden coves of the Caribbean, or sail around the breathtakingly beautiful islands of Southeast Asia. You can customize your itinerary to see the places you've always dreamed of visiting and get an up-close and personal view of the stunning landscapes.
Indulge your inner foodie.
A yacht charter vacation is a great way to indulge your inner foodie. From fresh seafood and local delicacies to gourmet cuisine and fine wines, a luxury yacht charter can offer an exceptional culinary experience.
Sample local cuisine. Each region has unique culinary traditions and flavors, from the Mediterranean to the Caribbean. Explore local markets, vineyards, and restaurants for the best local dishes and drinks.
Enjoy onboard dining: One of the best things about a yacht charter is the opportunity to dine in privacy and comfort. Take advantage of the onboard amenities and indulge in a leisurely breakfast, a sunset barbecue, or a romantic dinner under the stars.
Take a cooking class: If you're a foodie who loves to learn new culinary techniques, consider taking a cooking class onboard your yacht charter. Many luxury yachts offer cooking classes, where you can learn to prepare local dishes and gourmet cuisine under the guidance of a professional chef. Not only will you learn new skills, but you'll also get to savor the fruits of your labor.
Play in the water all day.
Playing in the water is one of the most enjoyable and memorable aspects of yacht chartering!
Swimming: One of the simplest and most enjoyable ways to play in the water is to swim. Whether diving off the yacht's swim platform, jumping from rocks or cliffs, or simply taking a refreshing dip, there's nothing quite like the feeling of the cool water against your skin.
Snorkeling: Snorkeling is a fantastic way to explore the underwater world and see various colorful marine life.
Paddleboarding: Paddleboarding is a fun and relaxing activity that people of all ages and skill levels can enjoy.
Water sports: Yacht charters have assorted water toys, such as jet skis, kayaks, water skis, and wakeboards. These toys are a fantastic way to experience the water and can add excitement to your charter. Discover the coastline, compete with friends, and indulge in exciting fun!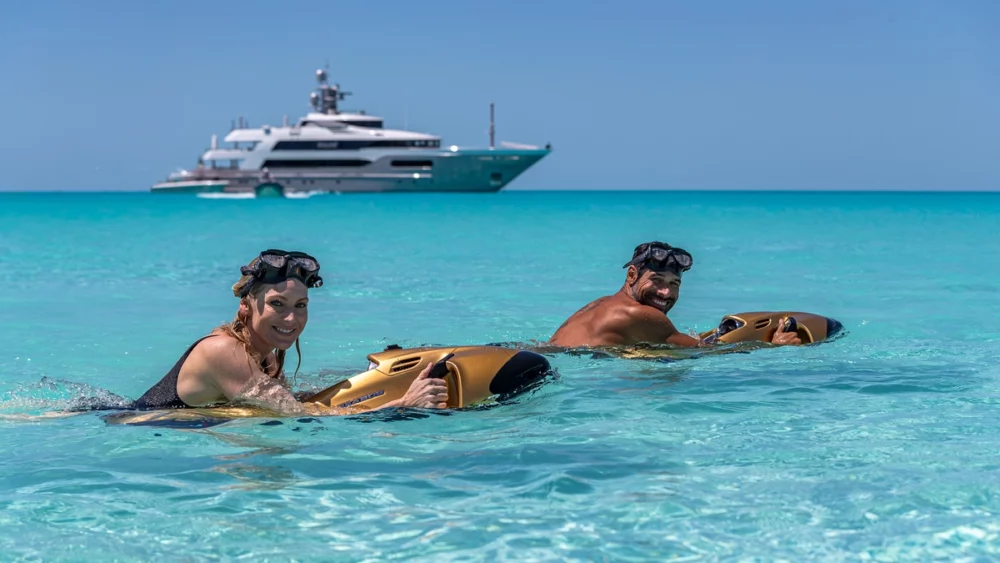 Relaxation: Sometimes, the best way to enjoy the water is to relax and soak up the sun. Many yacht charters come equipped with comfortable loungers and floats, allowing you to lie back, relax, and enjoy the beauty of the ocean.
Rejuvenate your body and mind.
In today's fast-paced world, finding a moment of peace can be tough. The constant buzz of social media, work emails, and other demands can be overwhelming. If you want a break from this, a yacht charter vacation allows you to slow down, take a deep breath, and connect with yourself and nature.
A yacht charter vacation allows you to rejuvenate your body and mind. Imagine waking up to the sound of the waves lapping against the side of the boat, feeling the sun's warmth on your face, and breathing in the fresh sea air. You can enjoy a morning yoga session on the deck, practice meditation or enjoy a cup of coffee in peace.
As you sail through calm waters, your mind will be free to wander and relax. You can read a book, listen to music, or gaze at the endless horizon. There is no better way to escape the stresses of everyday life and focus on your mental health.
Charter a Luxury Yacht For Your Next Vacation
A yacht charter vacation with friends and family is a fantastic way to create lasting memories and share unforgettable experiences. From playing in the water to exploring new destinations. A private yacht offers the perfect setting for a fun, intimate getaway with your loved ones.
Please call us today at 1 (321) 777-1707 or describe Your Vacation Vision to help you plan your fully-crewed private luxury yachting vacation! Inquire as soon as possible about your custom, crewed yacht charter.
You make the memories. We make the arrangements.