Panama Yacht Charters
The yacht charter adventure and wildlife lover will find Panama has a new attitude and a lot to offer. In recent years, this vacation destination has seen a noticeable improvement. On a Panama yacht charter vacation, you can enjoy picturesque beaches, strong tribal cultures, and natural adventure.
Situated between North and South America, Panama has been appropriately named the Crossroads of the Americas. The country is known for its nature-rich and accessible rainforests, spectacular mountains, and highlands.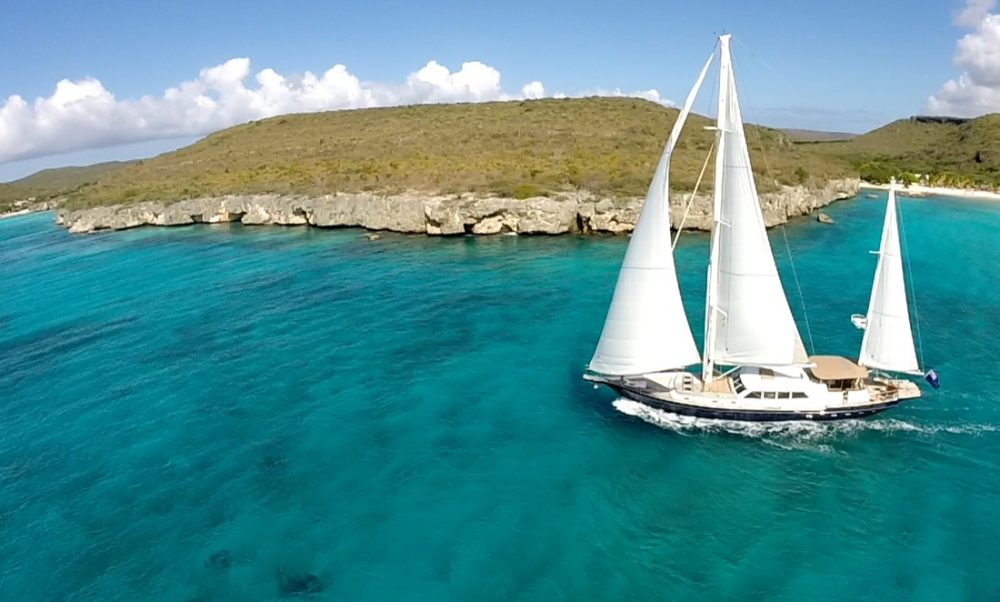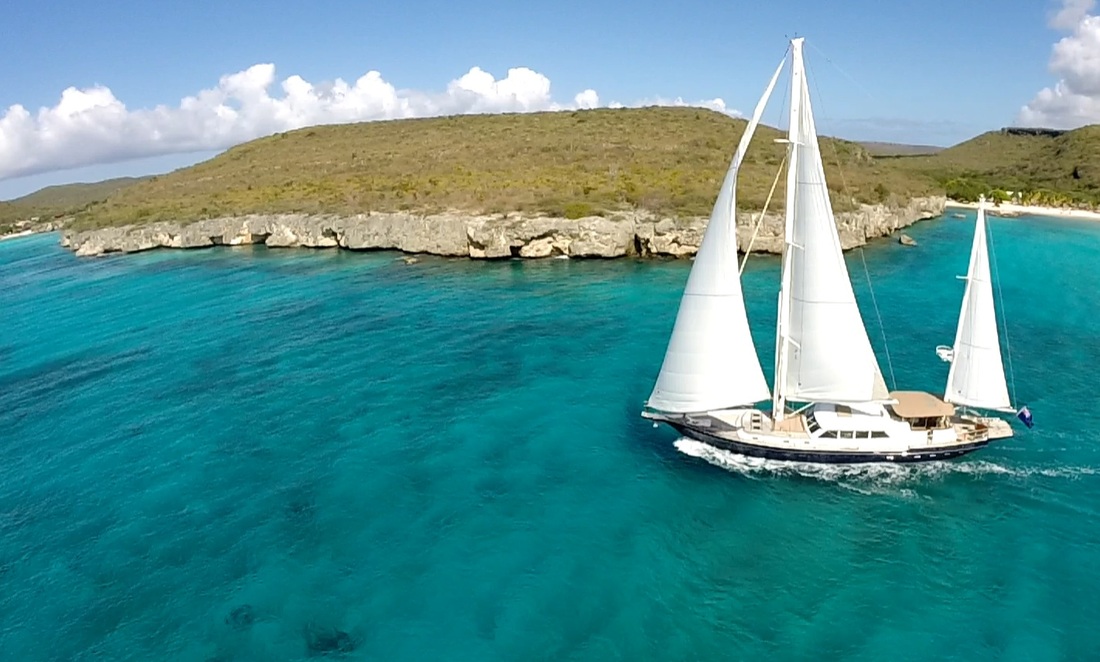 Geography
Panama is the southernmost of the Central American nations and is located south of Costa Rica and north of Colombia. The Panama Canal bisects the isthmus at its narrowest and lowest point, allowing passage from the Caribbean Sea to the Pacific Ocean. A chain of mountains in the west, moderate hills in the interior, and a low mountain range on the east coast marks Panama. There are also extensive forests along its fertile Caribbean coast.
Nature and History
Panama's location is at the southernmost range for many North American species. Fortunately, nearly 30% of Panama's land is protected in national parks, forest reserves, and wildlife sanctuaries. This provides excellent opportunities to see the country's wealth of flora and fauna.
But it's not only nature that pulls you in. The country has a fascinating history as a Spanish colony, as well as being a transit route for the conquistadors' riches from Peru. Since pirates often plundered it, so many intriguing historical sites exist.
Culture | Panama
Panama is a country where tribal communities of indigenous peoples survive with fortitude. The largest, the Kuna, have a degree of autonomy over their homelands. This includes the beautiful islands of the Kuna Yala (San Blas) archipelago. They warmly welcome visitors for a taste of paradise at their delightfully simple lodges built by the communities.
Bocas del Toro & The San Blas Islands
Bocas del Toro and the San Blas Islands are located on the Caribbean coast of the Panama Isthmus. Since these islands are outside the hurricane belt, this is an ideal destination for sailing yachts. Bocas del Toro is a modern second home and primary residence for many Americans and Europeans.
You'll discover beautiful islands, deserted beaches, fishing, scuba diving, and surfing. The San Blas Islands, an archipelago of 365 islands to explore, offers exceptional sailing and is also home to the indigenous Kuna Indians.
The Panama Canal
The Panama Canal is a genuinely fantastic engineering achievement and the trials and tribulations of building it make a remarkable and unforgettable story. Imagine sailing right through this giant monument dividing the Americas. You can do this and more on a Panama yacht charter vacation arranged by Luxury Yacht Charters.
Panama has more than 1500 islands to explore and 1000 miles of coastline. So, it's easy to see why touring Panama by private yacht charter is the way to go!
Belize | Galapagos Islands | Mexico | Panama
MAP – Panama Yacht Charters
Please call us today at 1 (321) 777-1707 or describe Your Vacation Vision to help you plan your fully-crewed private luxury yachting vacation! Inquire as soon as possible about your custom, crewed yacht charter.
You make the memories. We make the arrangements.