Winter Yacht Charter Specials in the Bahamas and Caribbean.
Luxury yacht charters are a fantastic way to warm up your winter! Below are a few yachts offering winter specials in the Bahamas and U.S. Virgin Islands. Contact us as soon as possible to discuss your vacation plans. Don't worry; we can arrange to get you to the destinations.
The Ultimate Guide to Luxury Yacht Charters
Have you ever dreamed of taking a luxury yacht charter vacation but don't know where to begin? Luxury Yacht Charters provides the perfect way to experience worldwide exclusive and famous destinations. We will help you find the ideal yacht and crew.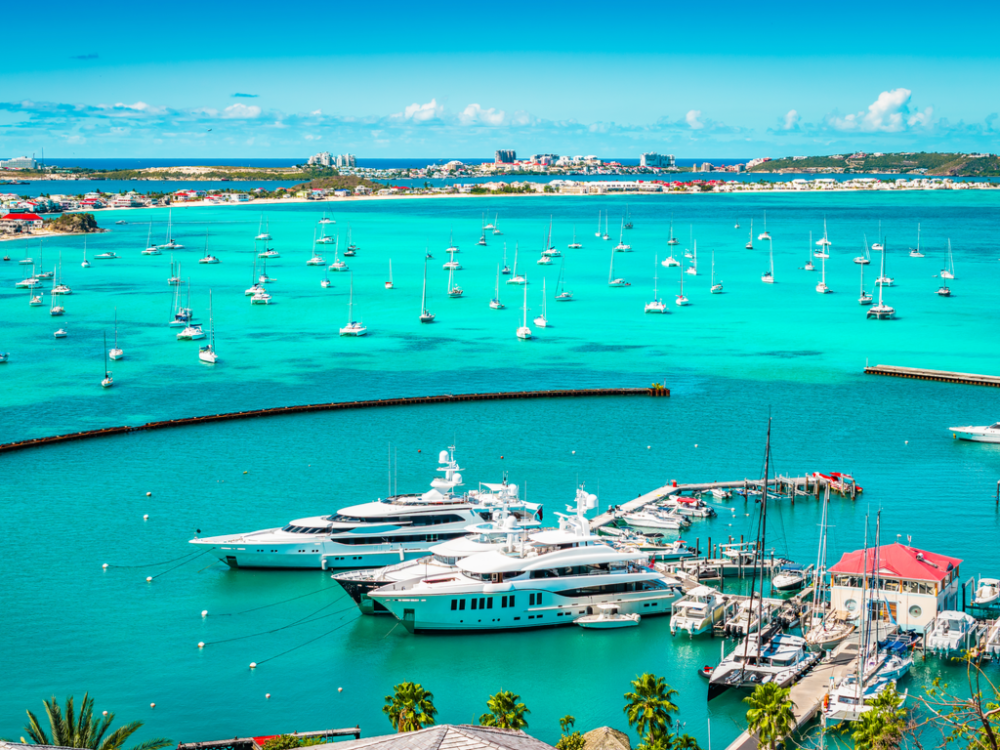 What destinations can you visit with a luxury yacht charter?
From the crystal-clear waters of the Mediterranean to the pristine bays of the Caribbean, these charters offer an unforgettable experience. You can explore some of the most exclusive destinations in the world in privacy and style.
From the crystal-clear waters of the Exumas in the Bahamas, the British Virgin Islands, and the Caribbean to the dramatic coastline of Croatia, Italy, and the Greek Islands, a luxury yacht charter provides access to some of the most picturesque and culturally rich places on earth.
The Bahamas
Take in the white sand beaches, clear blue waters, and stunning coral reefs of the Bahamas. Visit some of the most exclusive islands, sample delicious seafood dishes, and participate in outdoor activities such as snorkeling, kayaking, and fishing. Relax and enjoy the tranquil atmosphere on this island paradise. Explore the Exumas, Harbour Island, the Abacos Islands, and other Cays and Islands.
The Caribbean
The Caribbean is an ideal spot for a luxury yacht charter. The azure waters of the Caribbean Sea provide a fantastic backdrop for an extraordinary getaway. Visit some of the world's most stunning islands and coastal towns, such as St. Barth, St. Martin, the British Virgin Islands, Anguilla, Antigua, and Barbuda. Caribbean yacht rentals provide the opportunity to experience this unique region's warm hospitality and exceptional cuisine.
Mediterranean
Explore stunning Mediterranean towns such as Dubrovnik, Split, and Hvar in Croatia. Enjoy swimming in the Adriatic Sea or participate in various thrilling water sports, such as scuba diving and windsurfing. Tour the historic castles and sample local cuisine from this picturesque region.
Head to Italy for a luxurious escape in some of the world's most fashionable cities. Enjoy Italian culture in Rome, the Amalfi Coast, and Capri.
Experience Greece's stunning islands and turquoise waters. Additionally, stop at famous islands like Mykonos, Santorini, Corfu, and Rhodes for some serious island-hopping. And soak up the sun on pristine beaches or explore charming fishing villages and bustling towns.
Enjoy the Balearic Islands of Spain with Ibiza, Mallorca, and Menorca.
United States and Canada
Experience the splendor of the Pacific Northwest, Alaska, British Columbia, Nova Scotia, Florida, and New England.
Southeast Asia and Thailand
Are you looking for more adventure? Consider the beautiful destinations of Southeast Asia and Thailand; the world is your playground for a yachting vacation.
South Pacific
You can experience the beautiful islands of French Polynesia, Fiji, New Zealand, and Australia. No matter where you decide to go on a luxury yacht charter vacation, you'll have an unforgettable experience. Enjoy the finest amenities while discovering some of the world's most breathtaking destinations.
New to Yachting?
You have come to the right place. We've put together a First Time Yacht Charter Guide. To help walk you through the exciting journey of selecting a yacht and creating your custom luxury vacation.
What type of yacht do you prefer?
Is it a crewed motor yacht? Or a sailing catamaran, monohull sailboat, power catamaran, traditional gulet, or a modern motor sailor? Then visit the Boat Comparison Chart to see which boat best suits your unique needs. Our goal is to provide options for your preferred destination based on what you tell us about yourself and your group.
What kinds of boats are available for Private Yacht Cruises?
There are many kinds of vessels for chartering a luxury yacht.
Motor yachts are powered exclusively by engines. Moreover, these are perfect for those wanting to explore an area at a faster pace and comfort.
Monohull sailboats are designed with one hull, masts, and sails, making them well-suited for those seeking the classic sailing experience.
Sailing catamarans are designed with two hulls connected by a frame, offering more space per size than a similar monohull. These are ideal for sailing the British Virgin Islands. In addition, first-time sailors can move around a lot easier because the boats don't heel as much as a monohull sailboat.
Power catamarans are like motor yachts but offer better stability due to their dual hulls. These are very economical and fast.
Motor sailors have a set of sails for fashion; however, the engine is used 99% of the time. These boats are very spacious, heavy, and stable. Croatia, Greece, Turkey, and Southern Italy are famous destinations for motor-sailor charters.
What are the available sizes of yachts?
There are plenty of options when it comes to the sizes of yachts. From mega yachts and super yachts to smaller-sized boats, there is something to suit every budget and style.
Motor yachts up to 100 feet, 100 feet – 150 feet, and over 150 feet. Sleeping from 2 to as many as 36 guests.
Sailing Catamarans from 45 – 100 feet plus, sleeping from 2 to 12 guests.
Power Catamarans from 50 – 80 feet, sleeping from two to eight guests.
Motor sailors from 60 to over 150 feet, sleeping from 4 to as many as 36 guests.
Mega and Super Yachts
Mega yachts offer the ultimate luxury experience, including all the amenities you would expect, such as spacious accommodations, full-service spas, high-end entertainment systems, and multiple decks for entertaining.
For those wanting something a bit more adventurous, super yachts are available with all the bells and whistles. These larger vessels typically feature luxurious guest cabins, state-of-the-art navigation and communication systems, and ample deck space for sunbathing and dining. Many also come with various toys, including jet skis, kayaks, and tenders.
In addition to these larger vessels, some smaller boats and catamarans offer unique experiences. These can range from sailboats to motorboats. Whatever your preference, there will surely be a yacht to suit your needs.
How many people can you bring with you?
The size of the yacht and the number of guests that can travel on it depends on the boat. Generally, luxury yachts can accommodate from four up to 12 guests in cabins, with some yachts able to host up to 36 guests.
In terms of crew, the number of crew members will vary from boat to boat. As a general rule of thumb, most luxury yachts will have a crew of between 4 and 10 members accommodated in the crew cabins.
How long can you charter for?
Many clients charter for seven nights. However, if you have the time, a ten-to-14-night charter is relaxing. Furthermore, with a more extended charter, you can immerse yourself in the destination and enjoy all of the benefits of the yacht.
Experience a private yacht vacation.
What is a luxury yacht charter like?
A Luxury Yacht Charter offers a vacation like no other. From the moment you step on board, you are immersed in a world of luxury and extravagance. The yacht is staffed with a knowledgeable and attentive crew to ensure your experience is unforgettable. Every detail of the vessel is designed to meet your highest expectations.
Moreover, nothing is left to chance, from spacious cabins and sumptuous furnishings to all the latest amenities. The crew ensures the boat is immaculately clean and stocked with all your needs.
On Board Amenities
On board, take advantage of the luxurious amenities, including private staterooms, spa-like bathrooms, state-of-the-art entertainment systems, water toys, and multiple sun decks for enjoying the sunshine. In addition, the gourmet cuisine served onboard is of the highest quality and features an array of fine wines and spirits. After a day out on the open sea, enjoy a peaceful evening dining al fresco or relaxing in the moonlight.
Comfort and Style
A luxury yacht charter vacation is unique, offering the chance to explore the world's most stunning destinations in true comfort and style. Chartering a luxury yacht provides an unforgettable experience with access to private beaches, clear turquoise waters, and breathtaking views. Unlike traditional vacation packages, you can design your itinerary and explore at your own pace.
Activities
The experience of chartering a luxury yacht will stay with you for years. Whether you're passionate about water sports or wine, we will tailor an experience just for you. If you're looking to relax on a remote beach or spend your time doing yoga, we can make your wishes a reality. Your luxury yacht charter experiences can cover diverse activities ranging from a family reunion to a once-in-a-lifetime honeymoon trip.
Our Yacht Charter Broker Specialists
Planning and booking the ideal luxury yacht charter can be daunting. So, that's why our team of experienced Charter Brokers is dedicated to making your experience as smooth and stress-free as possible.
Our team will take care of the aspects of your charter from start to finish, offering expertise in areas such as route planning, budgeting, and providing local knowledge. So, you can be confident that any questions or requests you may have been dealt with quickly and efficiently.
We are committed to providing an unbeatable level of service so you can focus on enjoying the luxury yacht charter of your dreams. Your luxury yacht experience crafted by CKIM Group is waiting on You.
Your Vision
We look forward to connecting with you to learn about Your Vacation Vision. Then to help you plan your fully-crewed luxury yacht rental vacation! It's never too early to inquire about your custom, crewed yacht charter.
Please call us today at 1 (321) 777-1707 or describe Your Vacation Vision to help you plan your fully-crewed private luxury yachting vacation! Inquire as soon as possible about your custom, crewed yacht charter.
You make the memories. We make the arrangements.