Greece Charter Itineraries for Your Luxury Yacht Vacation
Our Greece charter itineraries are sample routes for your Greek yacht charter. Even though these are seven-night itineraries, we recommend chartering for 10 to 14 days. That way, you will have the best experience and time to enjoy the Greek Islands.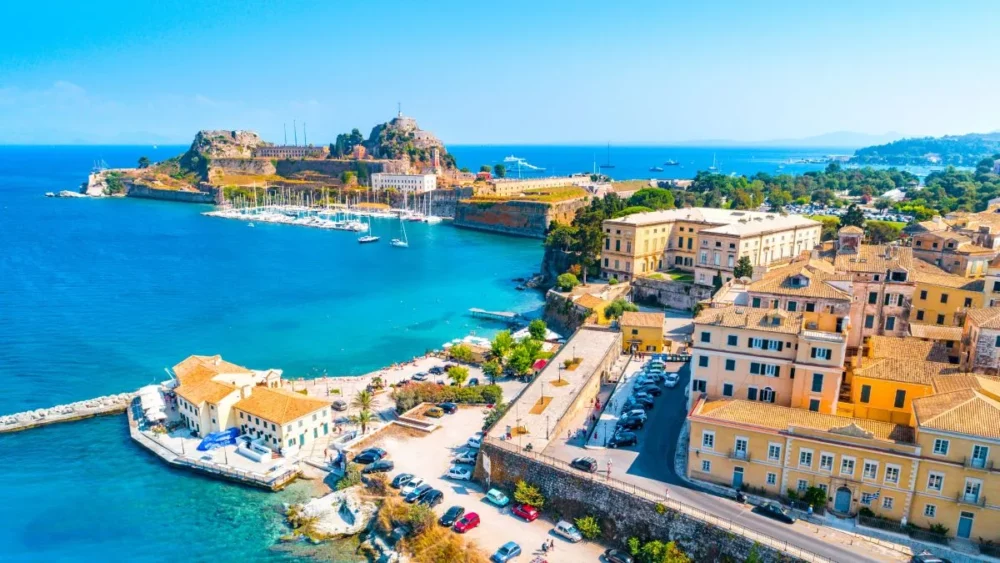 Greece Charter Itineraries | Something for Everyone
There is something for everyone. There are plenty of watersports on board and ashore for active individuals. Kiteboarding, windsurfing, scuba diving, snorkeling, and sea bobs are available. For the history buff, ancient history, particularly the classics, is available on mainland Greece and many surrounding islands.
The islands appeal not only to sailors and cruisers but also to romantics and resort lovers. Enjoy sipping a glass of ouzo in a café on the water's edge on Mykonos. Or, watch the sunsets at Oia in Santorini, or Folegandros. Let us help you find the perfect yacht and crew.
Ancient ruins are on most of the islands and mainland Greek locations. Hear the legends, gaze at the deep-blue sea, and explore the land that influenced the culture of the Western world.
Sailing Areas | Greece Charter Itineraries
There are five primary Greece sailing areas with thousands of islands in Greece. It would take many years to explore all that Greece offers! We will also provide sample Greece Charter itineraries in the Ionian, Cyclades, Dodecanese, Sporades, and Saronic Gulf Islands.
Whether you seek cultural exploration, tranquil relaxation, or thrilling adventures, Greece's diverse charter itineraries cater to every taste.
Aegean Adventures on Your Greece Charter Itineraries
The Aegean Sea, encompassing the Cyclades, Dodecanese, and Northern Aegean Islands, is a hotspot for yacht charters. Begin in Athens and sail to the iconic Cyclades, visiting Mykonos, Santorini, and Paros. Explore ancient ruins, lounge on sandy beaches, and immerse yourself in vibrant island life. For a quieter experience, opt for the Dodecanese islands like Rhodes or the unspoiled gems of the Northern Aegean.
Ionian Island Escape
The Ionian Islands, including Corfu, Zakynthos, and Kefalonia, are famous for their lush landscapes and Venetian charm. Start your journey in Corfu and meander through crystal-clear waters, discover hidden coves, and enjoy the vibrant nightlife in Zakynthos. Zakynthos also has a beautiful bay.
Saronic Serenity
The Saronic Islands beckon with their proximity and tranquility for a quick getaway from Athens. Aegina Island, located close to Athens, offers archaeological wonders. Hydra's has car-free streets, and Poros offers secluded beaches.
Sporades' Natural Beauty
The Sporades islands, featuring Skiathos, Skopelos, and Alonissos, are an eco-conscious traveler's paradise. Navigate dense pine forests, explore marine reserves, and soak up the serene atmosphere.
Tailor-Made Experiences
Beyond these main Greece charter itineraries, Greece offers endless possibilities. Indulge in gourmet dining experiences, explore lesser-known islands, and engage in water sports or wellness activities tailored to your preferences.
Cultural Odyssey
Delve into Greece's rich history by visiting archaeological sites, museums, and ancient ruins. Visit the birthplace of the Olympic Games in Olympia and the historic site of the Acropolis in Athens.
Greece's luxury yacht charter itineraries offer a captivating blend of history, natural beauty, and leisure. Whether you prefer the bustling Cyclades or the serene Ionian Islands, Greece promises a memorable, personalized voyage. Your journey will combine opulence with exploration as you discover the wonders of the Greek islands.
Greek hospitality is evident on most of the islands, especially if traveling in the offseason. The islands of Corfu, Crete(the largest island), Mykonos, Santorini, and Paros are busy during July and August.
Greece Charter Itineraries
Please note these are samples. On a Greece Yacht Charter, the captain will plan the itinerary based on the group's preferences and the weather.
Your Greek sailing yacht charter in the beautiful Aegean Sea uncovers picturesque islandsalong the way. CKIM Group is here to help you with your Greece charter itineraries.
Our team is here to plan your charter vacation just the way you want it! Start planning now.
Please call us today at 1 (321) 777-1707 or describe Your Vacation Vision to help you plan your fully-crewed private luxury yachting vacation! Inquire as soon as possible about your custom, crewed yacht charter.
You make the memories. We make the arrangements.