Nightlife and Festivals in Greece
There is more to do in the Greek Islands than work on your tan. The fun doesn't have to end when the sun goes down! Whether you party on your boat or head ashore to party at a nightclub, you'll discover that the nightlife and festivals in Greece are phenomenal.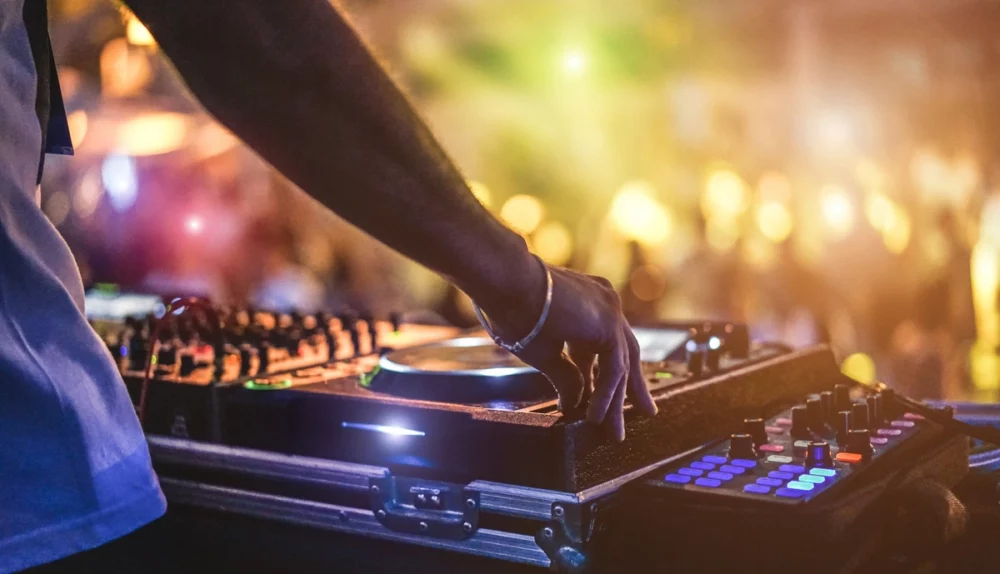 Nightlife on Your Yacht
Greece nightlife starts on your yacht! Partying on a private yacht is unlike anything you can experience on land. You can create a nightclub atmosphere while sailing around the picturesque Greek Islands. With a custom-made DJ booth, bar, and space to dance, you and your group can have an unforgettable time at your private party.
Additionally, the yacht crew will handle everything, from decorations to food and drink, so you can focus on having fun. With this unique experience, you'll enjoy the music, atmosphere, and Greek hospitality without any hassles of organizing or worrying about where you will go next.
Greek Festivals
The Greek Islands are known for their picturesque beauty, warm hospitality, rich cultural heritage, and yearly festivals and events. Here are some of the most popular festivals in the Greek Islands:
Easter: Easter is an important festival celebrated throughout Greece, and each island has unique traditions. On some islands, you may find processions, midnight feasts, and fireworks.
Patras Carnival: The Carnival of Patras on the island of Patmos attracts visitors worldwide. It's celebrated with parades, dancing, and extravagant costumes.
Panagia Hozoviotissa: The festival of Panagia Hozoviotissa is celebrated on the island of Amorgos in September, with traditional music, dance, and food.
Zakynthos Music Festival: The Zakynthos Music Festival is a great place to enjoy live music performances with a Greek touch and international music.
Hydra Rebetiko Festival: The Hydra Rebetiko Festival is a unique celebration of traditional Greek music on the island of Hydra, with concerts and workshops.
Santorini International Music Festival: The Santorini International Music Festival is a popular event in the Cyclades, featuring opera, chamber music, and jazz performances.
Psimeni Raki Festival Amorgos: Psimeni raki is a traditional Amorgian drink; it is a local homemade liqueur made with raki, honey, and spices or dried fruit in different variations. Enjoy psimeni raki and pasteli while the festival continues with traditional music and dancing.
Regattas and Sailing Events. Since Greece is a world-class sailing destination, it is also home to several regattas and yachting events, including the Greece Charter Yacht Show, Greece Catamarans Cup Regatta, Greece Catamaran Cup Racing, and the Mediterranean Yacht Show.
Marathons and Sporting Events.
Best Nightclubs in the Greek Islands
The Greek Islands are home to some exciting bars and clubs. There are many Athens nightclubs, but the islands also have many fun places to party. Here are a few of the best Mykonos clubs:
Mykonos Nightclubs | Nightlife in Greece
One of the best Greek Islands for nightlife.
Cavo Paradiso, Mykonos. Arrive in style at the club on your private yacht directly at the beautifully lit floating platform, a few feet away from the club's VIP entrance. Cavo Paradiso is considered by the music industry community, its artists, and clubbers worldwide as one of the most impressive music & entertainment venues on the planet. Cavo Paradiso is also a great place to take photos for social media.
Kivotos. For an exclusive experience, Kivotos is an excellent option. This club is known for its private parties and VIP treatment.
54 Cocktail Lounge & Skybar. A fun bar playing classic disco and pop tunes from decades past and present. The spacious rooftop overlooks the ancient town and the Aegean Sea. Have a cocktail and soak in the amazing Mykonos sunset!
Poros Parties
Since Poros is so close to Athens, it draws party-goers from the mainland every weekend. You'll find many bars along the port in Poros Town, such as:
Scorpios. A beautiful open-air venue with breathtaking views of the Aegean Sea. Cutting-edge music, international DJs, and cocktails.
Joy Bar. Energetic, modern club with live music and entertainment, fresh cocktails, and a bar menu.
Ampelos Wine Bar. Ampelos Wine Bar is tucked away in a beautiful corner, further from the street noise. Offering Greek and international wines, cocktails, and specialty drinks.
Corfu Nightlife in Greece
Corfu's most famous nightlife destinations are Ipsos, Kavos, Glyfada, Dassia, Sidari, and Paleokastritsa.
Mojitos Bar, Ipsos. A trendy disco bar with regular theme parties.
Montecristo Club, Kato Agios Markos. A seafront disco offering excellent drinks and house music.
Edem Beach Club, Dassia Beach. Described as one of the best nightclubs on the island, the party starts early and lasts all night.
Naxos Bars
The entertainment establishments Naxos boasts are mostly restaurants, bars, and cocktail bars, but a few clubs are also available. Beach bars also lie across the western coastline – particularly in Chora, Agios Prokopios, and Agia Anna.
Naxos Ocean Club is a spacious venue with a DJ playing great dance music. It is located at the beginning of the waterfront in Naxos Town.
Yazoo Summer Bliss. This beachfront bar is known for its monthly full moon parties with guest DJs, live music, and dancing in the sand late into the night. The beach club is always buzzing with great music and handcrafted cocktails. They also have an excellent food menu of Cretan-Naxian dishes.
Syros Bars and Clubs
Ermouplois, the island's capital, has the most nightlife in Syros. Wander around the port and find clubs, bars, and cafes. There are also a few beach bars that stay open till late.
Mammo Wine & Food Bar. Atmospheric wine and food bar that is close to the harbor and a good place to start your evening.
Tango Club. Offers a classic experience with an outdoor terrace overlooking the sea. This club features traditional Greek and contemporary music and DJs playing the best hits.
Baba Bar. A popular local bar serving unique drinks in a fun environment.
Ios Bars
Ios is one of the best Greek islands for young adults. The main square of Chora is the center of the nightlife, where you will find most of the bars and clubs. Many bars and clubs like those listed below stay open very late.
Scorpion Club. Located outside the main town on a hill. The bar plays the latest hip-hop dance hits and progressive music. The dance club remains open until the early hours.
Blue Note. A disco-bar playing Swedish, Rock, Top 40, and Party Music Mix.
Kandi. A nightclub with Euro-flair and unforgettable parties. It's also one of the few nightclubs on the Island with outdoor seating and a special elevated VIP section.
Santorini | Nightlife and Festivals in Greece
Santorini clubs and bars check all nightlife boxes, from super romantic beach clubs to eclectic dance clubs.
Two Brothers is a party bar/nightclub at Fira. The club has a laid-back vibe, good drink prices, and a happy hour.
Tropical Bar. Located in Fira overlooking the Caldera, Tropical plays Latin music and is the best place for salsa dancing.
Enigma Club. Enigma Club is a big, fancy club housed in a cave room in Fira. Good for dancing to electronic and house music.
Please call us today at 1 (321) 777-1707 or describe Your Vacation Vision to help you plan your fully-crewed private luxury yachting vacation! Inquire as soon as possible about your custom, crewed yacht charter.
You make the memories. We make the arrangements.