The Greece Catamarans Cup Regatta is an exciting and fun event that's been taking place since 2010. In fact, it serves as the first-ever regatta for cruising catamarans in Greece. The week-long race takes friends and families through some of Greece's gorgeous islands with various competitions and parties.
Participants from nearly 20 countries charter beautiful Catamarans that are suited for racing and a luxury yacht vacation. The Greece Catamarans Cup Regatta is truly one of the unique ways to yacht charter the Greek Islands.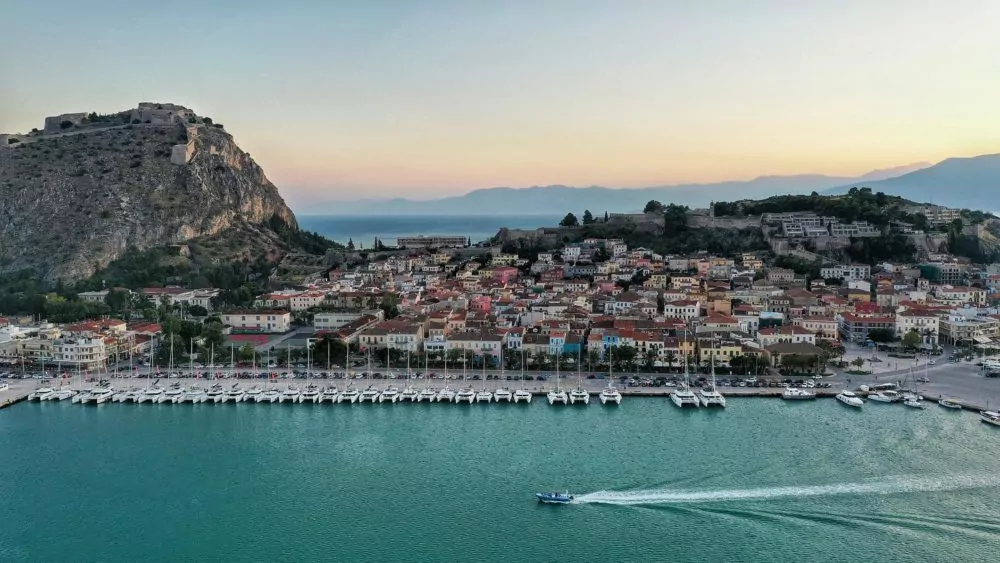 What to Expect | Greece Catamarans Cup Regatta
You'll enjoy organized events, BBQs, dancing, and more at every port of call throughout your Catamarans Cup adventure. Friendly competitions will allow participants to get to know each other onshore, all for fun. Everything from photo contests to cook-offs will keep you busy and always on your toes.
The Regatta's race route will include a variety of small islands with natural beauty and entertainment for those interested. You'll stop in places like Hydra, where donkeys take the place of vehicles. At the same time, a historic island, Hydra, is home to top nightlife options and many delicious cuisines.
In addition, you can tour Athens before or after the regatta. Also, there are opportunities to hike or explore the various islands during the week of sailing. Greece has five groups of incredibly diverse and fascinating islands, so the possibilities are endless.
3 Ways to Participate in the Catamarans Cup Regatta
Charter a catamaran and participate with the yacht's crew.
Participate as an individual, and join a group.
Participate with your private catamaran.
Sign up for this most enjoyable event for sailing and catamaran enthusiasts! Each day is a short sailing race, a new place, and a winners' dinner party.
History of the Greece Catamaran Charter Regatta
In 2010, Istion Yachting of Greece introduced the first Catamarans Cup Regatta as a way to celebrate racing and Greece. While its origins were simple, today, it continues as an annual international regatta at the end of October. As was intended, friends and families of all levels of yachting experience come together to enjoy a beautiful destination safely and comfortably.
Why choose a luxury yacht charter for your sailing adventure?
Experience the ultimate luxury and freedom on a yacht charter. Sail through the breathtaking Mediterranean Sea, explore hidden coves, and immerse yourself in the beauty of Greece.
With a luxury yacht charter, you can create your itinerary, indulge in gourmet meals prepared by a private chef, and enjoy top-notch amenities on board. It's the perfect way to combine adventure and relaxation while creating lifelong memories.
Benefits of Choosing a Catamaran for Your Luxury Yacht Charter
Embark on your luxury yacht charter experience with the added benefits of choosing a catamaran. Catamarans offer stability, spaciousness, and comfort, making them perfect for sailing enthusiasts and adventure seekers. With multiple hulls, catamarans provide a smoother ride and more space for lounging and socializing. They also have shallow drafts, allowing you to explore secluded coves and anchor closer to shore.
Choose a catamaran for your luxury yacht charter and enjoy the best of both worlds – a thrilling sailing experience and luxurious accommodations. Take a look at these catamarans available for your Greece luxury yacht charter. Some are Lagoons; others are Fontaine Pajots and more.
Please call us today at 1 (321) 777-1707 or describe Your Vacation Vision to help you plan your fully-crewed private luxury yachting vacation! Inquire as soon as possible about your custom, crewed yacht charter.
You make the memories. We make the arrangements.