Running the Athens Marathon in Greece
A few months ago at my annual checkup at the doctor's office, the nurse asked me if I was a runner as she was taking my vitals. "Yes, I'm a runner," I confessed. I had recently done well in a 5k race, but I didn't want to brag.
She lit up a little bit as she asked me, "Yeah? Me, too! I'm training for my third marathon. Have you done many of them?"
You know that feeling you have when you realize you're out of your league? "Um, no, not exactly. I run a few times a week and mostly run in 5k races here and there," I said.
"Oh. Well, that's great, too. I just like the longer distances, I guess."
Training for a Marathon
When I meet people who are in training for a marathon, I can't help but wonder if I, too, have what it takes to run 26.2 miles. There are different motivations for this feat. Some run for a cause, some for personal goals, some for competition. I would need a healthy dose of all of these. But even then, I'd need the additional incentive of a terrific location to inspire me to keep going. Its races like the Athens Marathon that pique my interest, as a trip to Greece is a few notches higher on my bucket list than running a marathon.
History of the Marathon
The Athens Marathon, I discovered, is the same route run by Pheidippides, a soldier who ran from Marathon, Greece to Athens to announce the Greek victory over the Persian army in 490BC. Legend has it that just after his announcement he collapsed and died (training is important, people!). You can read more about it at www.athensmarathon.com.
Today, the Athens Marathon is still a big deal. Accomplished runners may even appreciate the terrain, as there are many uphill and downhill portions, adding to the challenge. I appreciate that the race acknowledges power walking, which might be the only way I could finish it. What we could all appreciate is that the course takes runners through historic landmarks, so that even during the race, you get to enjoy the sites of Greece, adding to the tourism element of the journey.
And that right there is the kind of motivation I would need because if I'm going to move my body 26.2 without a vehicle, it needs to be a very scenic route.
If you're interested in running the Athens Marathon, or just want to be there for the excitement, the Hotel Grande Bretagne offers participants a daily breakfast buffet overlooking the Acropolis and a special breakfast basket on the day of the race, among other amenities.
The travel specialists at Luxury Yacht Charters, a division of CKIM Group, can not only help you book the hotel, but they have some great options so you can make it a terrific trip. Contact them at (321) 777-1707.
Article Written by Meredith George
You make the memories. We make the arrangements.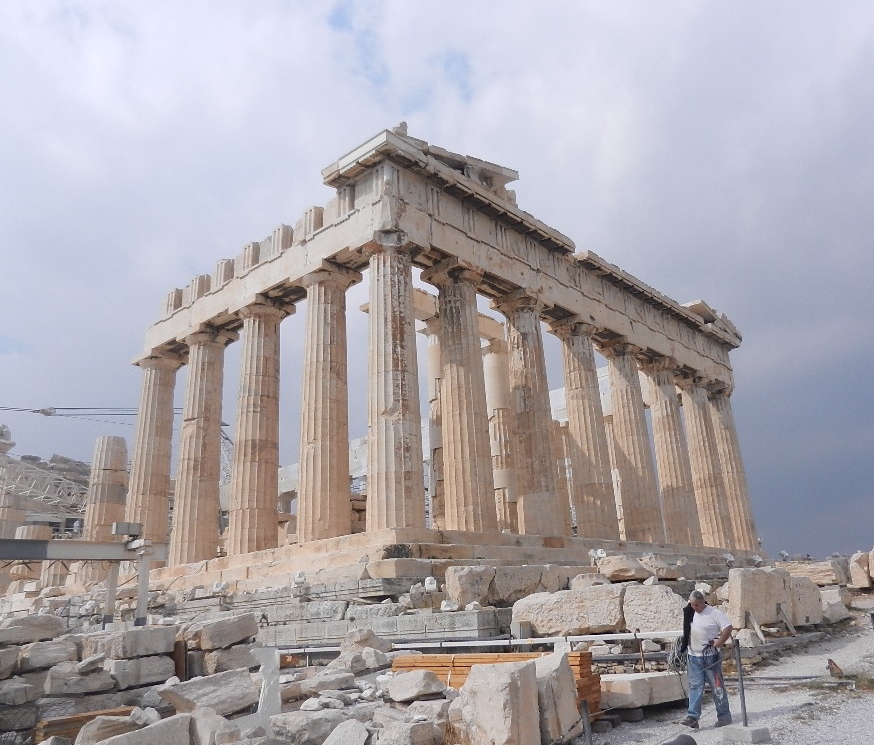 Please call us today at 1 (321) 777-1707 or describe Your Vacation Vision to help you plan your fully-crewed private luxury yachting vacation! Inquire as soon as possible about your custom, crewed yacht charter.
You make the memories. We make the arrangements.