The Essentials of Greece Travel Guide
Planning a trip to Greece can be overwhelming, but with the right knowledge, you can have an unforgettable journey. Read this Greece travel guide for essential information about planning a trip to Greece.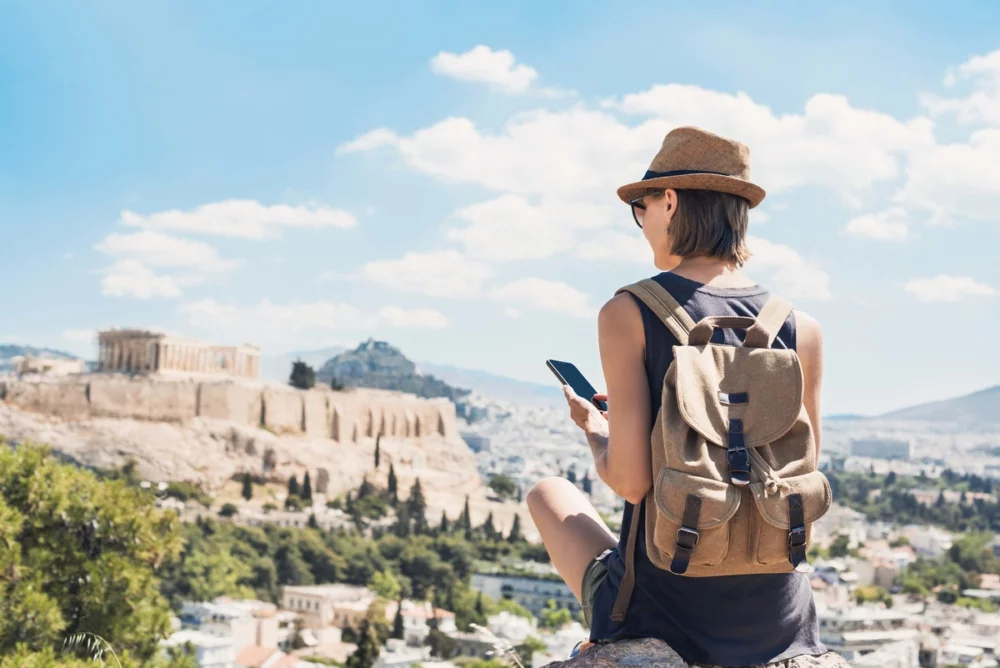 Travel Basics
Traveling to Greece is an unforgettable experience. Before you go, it's important to understand important information about visiting the country and the Greek Islands. Below is a guide to Greece Travel basics.
Airports
The Athens International Airport (ATH) is the main airport for international travelers. Other airports in Thessaloniki, Corfu, Santorini, Mykonos, Heraklion, and Rhodes, also serve domestic and international flights.
Transportation
Getting around Greece can be done by helicopter, plane, car, bus, train, ferry, or taxi. The easiest way to get around is by car. However, you can also use public transportation such as buses and ferries. Remember that you may need an International Driver's License if you rent a car.
Currency
The official currency in Greece is the Euro. You can exchange your money at banks and authorized exchange offices. Credit cards are accepted in most stores and restaurants in Greece.
Language
English is widely spoken in Greece, and most people can help you if you need assistance.
When to Go
When planning a yacht charter to the Greek Islands, the best time is between April and October. The weather is mild and sunny during this time. The peak Meltimi winds in July and August mainly affects the Cyclades Islands.
Summers are warm and dry in most of the country, with average temperatures ranging from 71.6°F to 82.4°F. Winters can be colder and wetter, with temperatures averaging around 55.4°F. The peak tourist season runs from mid-June through mid-September. So, if you're looking for a quieter experience, consider going during the spring or early fall months.
The best time to visit Greece and the Greek Islands on a yacht charter is in May, September, and October. With favorable weather and great sailing conditions, it's an ideal time to explore all these beautiful regions.
What to Pack
In addition to essentials to pack for any trip, such as ID, passport, medications, toiletries, and cash, here are items that you may want to bring on your luxury yacht charter:
Lightweight clothing in the summers
Comfortable shoes for walking
Sun protection: hat, sunscreen, long-sleeve shirt
Reusable water bottle
Small backpack for day trips
Electronics and chargers
Island Hopping
Greece is home to over 6,000 islands and islets, making it one of the best destinations for island hopping. The island groups outlined below each have a unique character and atmosphere.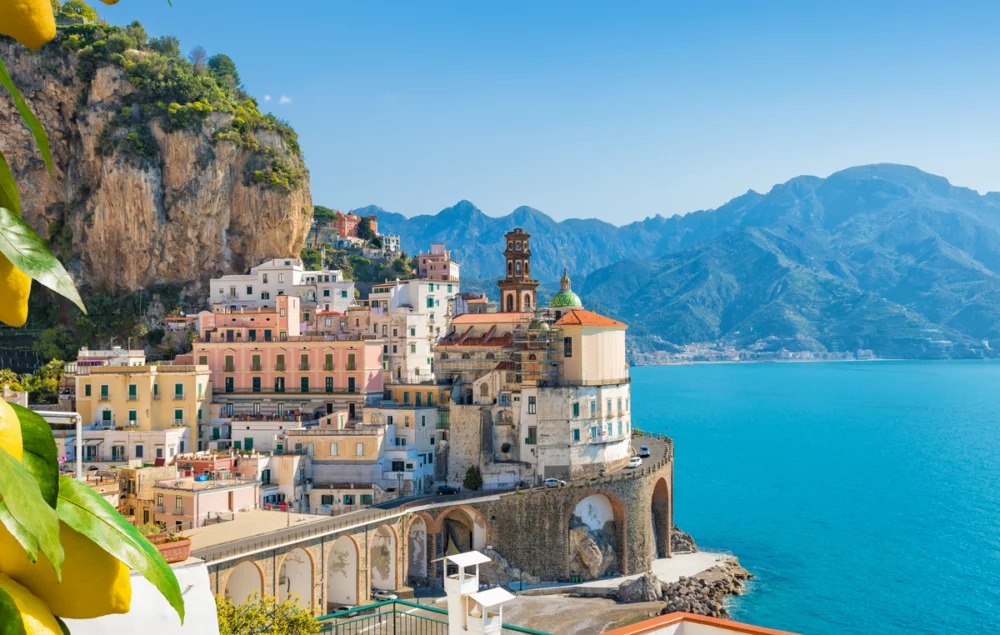 Culture
Greece is renowned for its rich culture and history, which dates back thousands of years. From ancient ruins to traditional villages, there is much to experience in the Greek Islands.
A great way to experience Greek culture while on a yacht charter is to visit local markets and explore the unique flavors of the islands. These vibrant markets are filled with fresh produce, seafood, spices, and handmade items. Be sure to try local delicacies like Greek salad, feta cheese, and moussaka.
You can also explore the culture by visiting local villages and towns. Stroll through the narrow alleyways and admire the whitewashed buildings with blue accents. Each village has its unique character, and it's a great way to get to know the locals and learn more about their traditions and customs.
On your yacht charter, you may also want to consider taking part in a traditional Greek dance class or attending a cooking class. Both activities are fun and informative, and they're sure to give you an insight into the culture and customs of Greece.
Finally, don't forget to explore archaeological sites. Whether it's the Temple of Poseidon or the Acropolis of Athens, exploring these ancient monuments will give you a sense of awe and admiration for Greece's rich history and culture.
Nature and Wildlife
Greece is home to many flora and fauna, making it an ideal destination for nature lovers. From lush green forests to rugged mountain peaks, the diverse landscape offers plenty of opportunities for outdoor exploration. There are numerous national parks and protected areas where visitors can view wild animals and bird species in their natural habitats.
In the south, the Peloponnese peninsula is full of picturesque landscapes and is home to many rare birds, such as the European Shag. The Ionian Islands are also known for their rich diversity of bird species, including the endangered Audouin's Gull, while the Dodecanese Islands are known for their abundance of sea turtles.
Visitors can also explore the Gulf of Corinth and its wetlands, home to more than 100 species of migratory birds. If you're looking for an adventure off the beaten path, visit the Greek islands of Chios and Lesvos, where you can spot endangered loggerhead sea turtles hatching from their eggs. Finally, the many islands in the Aegean Sea are teeming with wildlife, including monk seals and dolphins.
Adventure
The Greek Islands are a great place for some soft adventure. From exploring ancient ruins and hidden coves to snorkeling and diving, there are many activities to choose from.
If you're looking for an adventure on land, explore the ancient ruins and historical sites that have existed for thousands of years. You can take a guided tour to learn more about the history of these sites or explore them on your own. Other attractions include walking trails in natural parks, horseback riding, cycling, and other outdoor activities.
Of course, the beaches in the Greek Islands are some of the most beautiful in the world!
Suggested Itineraries
This Greece travel guide offers a few itinerary examples to inspire you and give you an idea about what to see and do in the Greek Islands.
We will work with you to craft a unique yacht vacation charter based on your interests and desires.
Athens and the Cyclades: Start your trip in Athens and explore the Parthenon and other sights before setting sail for the Cyclades, which includes Mykonos, Paros, Naxos, Santorini, Ios, and Amorgos. Spend some time on each of these beautiful islands taking in their unique culture, exploring the beaches and cliffside towns, and partaking in the nightlife.
The Dodecanese Islands: Explore Rhodes, Kos, and Patmos and take part in the charming culture, amazing landscapes, and delicious food that each of these islands has to offer. Make sure also to check out the ancient ruins in the region, which include the Temple of Apollo at Delos and the Acropolis of Lindos.
The Ionian Sea: Sail through the Ionian Sea and visit the islands of Corfu, Kefalonia, Zakynthos, Lefkada, Ithaca, Paxi, and Kastos. Explore each island's picturesque villages and towns before heading out to enjoy some of Greece's best swimming and snorkeling spots.
For more travel guide ideas in Greece,
Dodecanese Islands Itineraries
Please call us today at 1 (321) 777-1707 or describe Your Vacation Vision to help you plan your fully-crewed private luxury yachting vacation! Inquire as soon as possible about your custom, crewed yacht charter.
You make the memories. We make the arrangements.