Mykonos
Magical Mykonos welcomes you with its narrow-marbled streets, white-washed houses with colorful doors and windows, beautiful churches, bougainvillea bushes in full bloom, and the blue Aegean Sea a backdrop. There's no better way to explore this beautiful island than on a Mykonos yacht charter.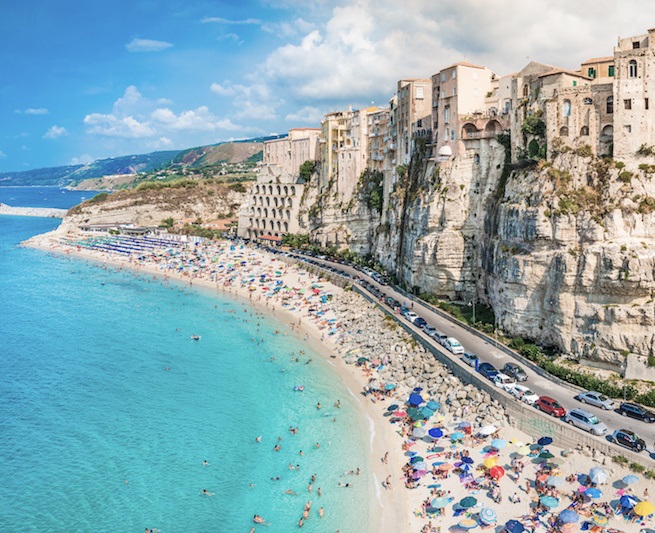 Places to see:
Ano Mera is situated around the historic monastery of Panagia Tourliani and is the second traditional village on Mykonos. The monastery was constructed by two priests in 1542, reconstructed in 1767, and is now the island's patroness.
The Castle of Gyzi lies on a hill above Ano Mera. It was constructed in the 13th century when the Venetian family Gyzi ruled the Cyclades in medieval times. The view from the castle is magnificent.
Ftelia is a significant Neolithic settlement, possibly the oldest on the island. It is located on the north side of Mykonos. Excavations produced a vaulted Mycenean tomb of the 13th century BC, believed to be the tomb of Ajax of the Locrians.
Armenistis Lighthouse is at Cape Armenistis and accessible from the road to Agios Stefanos. It is an old lighthouse, constructed in 1891, standing there as a reminder of Mykonos' rich maritime history. Watching the sunset from here will be a memorable experience indeed.
Things to do in Mykonos:
Kite and windsurf. The "island of the winds" attracts water sports enthusiasts from all over the world.
Scuba Dive. Numerous exciting diving locations are along the varied coastline of Mykonos. For example, the reefs of Paradise and Super Paradise, the rocky formation at Dragonisi, the shipwreck of the Anna II, Ornos, and Prassonisia Isle have magnificent rocky formations to explore. There are dive centers at Kalafatis, Lia, Paradise, and Psarou beaches.
Horseback Ride. Riding centers in Chora can organize excursions on the island or the beaches.
Walk. There are many very scenic hiking trails throughout Mykonos.
Yoga. A vacation is a perfect chance to treat yourself to total relaxation. In Chora, many Yoga studios offer various yoga classes.
Wine taste. Take a guided tour and watch the winemaking process. You can also taste the final product.
Take a Cooking Class. Return home from vacation to Mykonos and impress family and friends with a traditional Cycladic meal. In Chora, Eleni Melirrytou offers a complete cooking session. In addition to learning to cook a fabulous meal, you'll get to shop for the ingredients.
Shop: There are so many venues for great shopping on Mykonos, most of them in the narrow, white-washed streets of the capital Chora. Cosmopolitan boutiques, souvenir shops, art galleries, and fine jewelry stores are open all day, from morning until late at night.
Party. Mykonos' party scene is famous throughout the world. In the summer months, parties take place day and night.
Go to the beach. You may want to spend a few days beach-hopping from so many beaches from which to choose. Visit, for example, Agios Ioannis (beautiful view), Super Paradise (favored by the LGBT community), Paradise (party beach), or Platis Gialos (family-friendly).
Climate:
Mediterranean climate with mild, rainy winters and warm, sunny summers. The island is windy and cooler in summer than other islands in Greece. From December to mid-March, winter is mild, relatively rainy, and windy.
Gastronomy in Mykonos:
There are many outstanding dishes and drinks to experience while in Mykonos. You can enjoy from kouvarotes (sesame rings) to freshly baked bread at the bakery and classic Mykonian meals such as snails with onions, fricasseed lamb, or fried ravioli, sure to find something unique and delicious. In addition to land-based foods, Mykonos offers many beautiful dishes from the sea.
Regional delicacies are prepared by award-winning chefs who create elegant culinary marvels with local ingredients. Phos restaurant offers outdoor seating and local cuisine.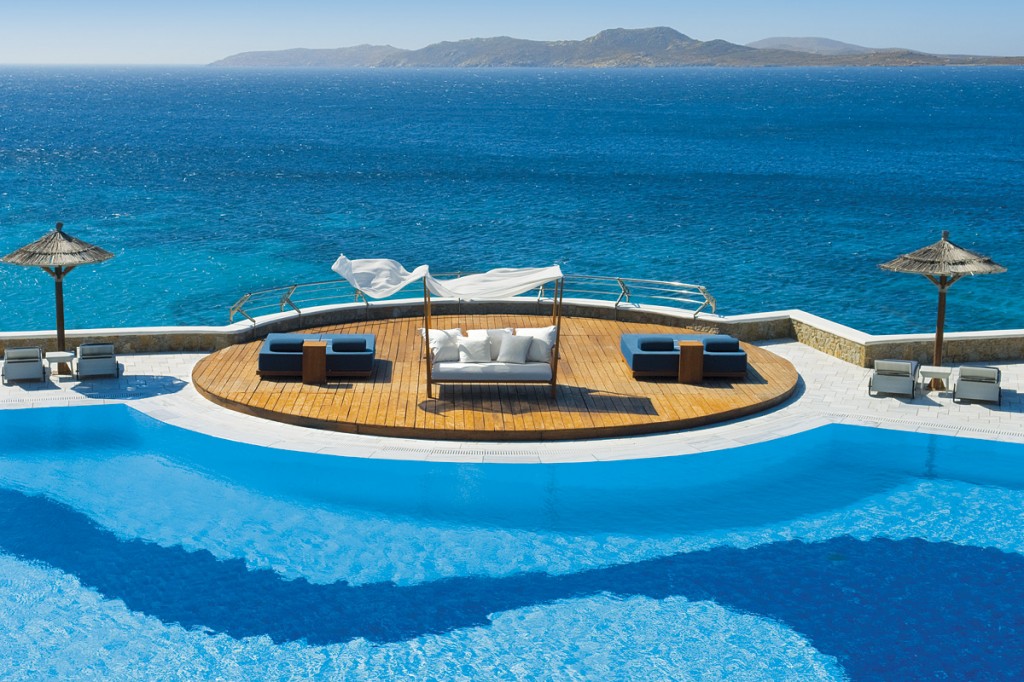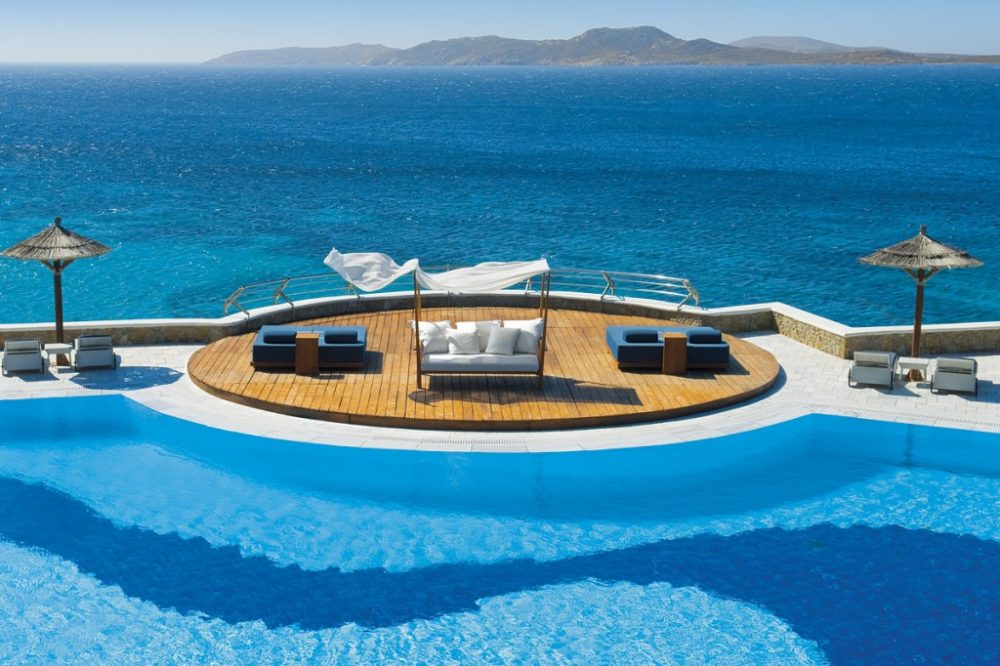 Please contact us at 1 (321) 777-1707 or complete our contact form to start planning your yacht charter vacation! It's never too early, or too late to inquire about your bespoke private yacht charter.
You make the memories. We make the arrangements.