In the realm of travel dreams, few destinations captivate the imagination quite like Mykonos. Glamorous Mykonos in the Cyclades Islands offers diverse experiences for everyone in your group. Explore its beauty, history, and natural wonders on a Mykonos yacht charter.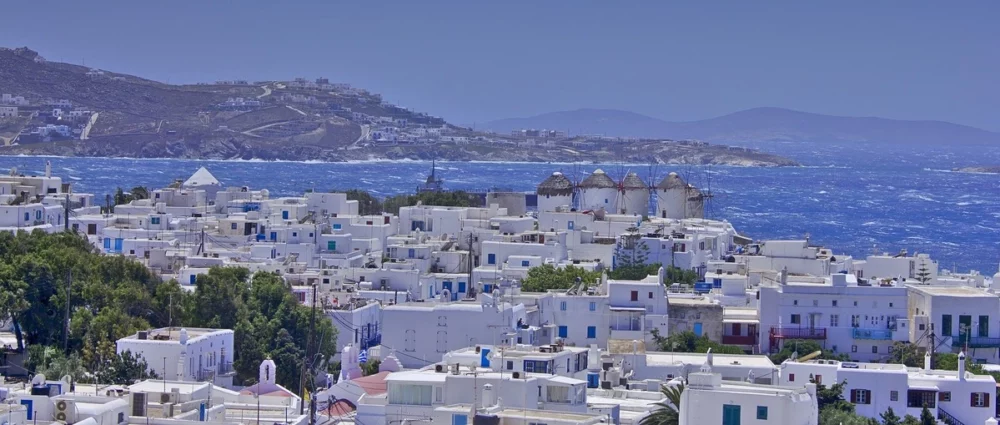 The Freedom of the Open Sea
Imagine waking up to the gentle sway of the yacht. The sun shines over the turquoise waters, and the day stretches ahead with boundless possibilities. One of the most enticing aspects of a Mykonos yacht charter is the unparalleled sense of freedom it bestows.
Unlike traditional forms of travel, a yacht charter allows you to be the captain of your own journey. You decide where to go and for how long to bask in the serenity of a hidden cove.
A yacht charter lets you choose what you want to do each day. You may want a tranquil day on a quiet beach or a day of island hopping. It's all up to you. Shape your adventure just as you envision it, tailoring every stop to match your preferences.
Luxury Redefined
From the moment you step on board your luxury yacht, you find yourself wrapped in a world of unmatched opulence. Mykonos yacht charters offer a level of indulgence that you will find in each elegant detail.
Opulent cabins, plush linens, and sweeping views. Expansive decks for basking in the Mediterranean sun. Exquisite dining to delight your taste buds. These lavish components define yacht life's luxury.
The crew thoughtfully crafts every detail of the voyage for your comfort and pleasure. Choose from a vast selection of yachts, including motor yachts, sailboats, sailing catamarans, and power catamarans. Our team will work closely with you to select the right boat and crew for you and your group.
A Feast for the Senses: Culinary Excellence
One of the great joys of a Mykonos yacht charter is the chance to enjoy an amazing culinary journey every day.
Imagine waking up to a freshly prepared breakfast with the backdrop of the sun rising over the Aegean or relishing a seafood extravaganza under the canopy of stars.
With a professional onboard chef, you'll enjoy a gastronomic adventure as diverse as the islands. Whether it's traditional Greek cuisine or international delights, each meal is sure to please even the most sophisticated palate.
When you're not dining onboard your yacht, try out the various restaurants and cafes on land.
History and Culture: Island-Hopping Exploration
In the latter half of the 20th century, Mykonos rose to prominence as a playground for celebrities, artists, and tourists. The island's allure extended beyond its natural beauty; it became synonymous with luxury, vibrant nightlife, and a carefree lifestyle. The iconic windmills, white-washed buildings, and cobblestone streets became symbolic of Mykonos' distinct character.
Today, you can explore the island's history. Visit the archaeological marvels of Delos, an ancient UNESCO World Heritage site that's just a short sail away from Mykonos. Or, wander through the charming alleys of Santorini, with its iconic white-washed buildings and awe-inspiring sunsets.
Unearth Secluded Paradises
While Mykonos is famous for its nightlife and cosmopolitan vibe, the nearby islands also have a lot for you to discover. A yacht charter unlocks access to secluded paradises that are often inaccessible to larger vessels or land-based tourists.
Imagine dropping anchor in a tranquil bay with waters so clear that you can see the seabed. Or explore sea caves and snorkel in underwater wonderlands teeming with marine life. These hidden gems are the reward for choosing a Mykonos yacht charter—an invitation to uncover the secrets of the Aegean that few have the privilege to witness.
Personalized Service on Your Mykonos Yacht Charter
One of the hallmarks of a Mykonos yacht charter is the personalized service that caters to your every whim. From the moment you step on board, the attentive and professional crew ensures your journey is nothing short of extraordinary.
Whether you want recommendations for the best local spots to visit, arrange special celebrations, or require assistance with water sports, the crew will make your experience seamless. It's not just a vacation; it's a tailor-made adventure crafted to align with your preferences and desires.
Connect with Nature
Losing touch with the natural world is easy in the modern whirlwind of life. A Mykonos yacht charter presents an opportunity to reconnect with nature in the most intimate way. Feel the sea breeze on your skin, watch the sun paint the sky, and fall asleep to the gentle lapping of waves against the hull. This immersion in the elements is a rejuvenating retreat for the soul, allowing you to unwind and reflect.
Endless Adventures
For those who crave adventure and thrill, a Mykonos yacht charter is a gateway to an array of exhilarating water sports and activities. Dive into the azure waters for an unforgettable snorkeling experience, where vibrant underwater ecosystems come to life.
Try your hand at paddleboarding as you glide across calm bays or embark on heart-pounding jet ski rides. With a world of aquatic adventures, each day promises a new opportunity to embrace the dynamic spirit of the Aegean.
Get Ready for an Unforgettable Journey
In the heart of the Aegean lies a world of indulgence, adventure, and serenity waiting for you to explore. A charter in Mykonos beckons you to set sail on an unforgettable journey where the open sea becomes your canvas and the islands your masterpiece.
Please call us today at 1 (321) 777-1707 or describe Your Vacation Vision to help you plan your fully-crewed private luxury yachting vacation! Inquire as soon as possible about your custom, crewed yacht charter.
You make the memories. We make the arrangements.