Picture a 7-day Greece wellness yacht charter amid the enchanting Aegean Sea. It's not just a trip; it's a unique embrace of a healthy lifestyle combined with island-hopping adventures in stunning locales. Now, motor yacht CAN'T REMEMBER offers an Aegean Euphoria Program that fosters well-being amidst the Greek islands' unmatched beauty.
| | |
| --- | --- |
| 12 Guests | Year/Rebuilt: 2004 |
| €70,000 - €80,000 /wk | 116.00 Ft Power |
This luxury yacht charter is unlike any other, beginning with the motor yacht CAN'T REMEMBER.
The Yacht | CAN'T REMEMBER
CAN'T REMEMBER is a 35.6-meter Technomar-I power yacht built in 2004 and refit in 2022. The yacht sleeps up to 12 guests in 6 ensuite cabins. There are 1 King, 3 Queen, 2 Twin, and 3 Pullman beds.
The yacht also features fitness equipment, a personal chef, and a crew ready to cater to your desires. In addition, spacious areas on the deck allow for sunning, socializing, and al fresco dining.
Your journey includes distinguished professionals in the areas of fitness, nutrition, and wellness to enhance your experience and help you reach your goals.
Greece Wellness Yacht Charter | The Program
Daily Adventures
Each day presents a new adventure in diverse destinations throughout your Greece Wellness Yacht Charter. In fact, some of the destinations are accessible solely by boat. Picture yourself stepping onto untouched shores, wandering through picturesque fishing villages, or indulging in snorkeling sessions in pristine, crystal-clear coves. Escape the ordinary and immerse yourself in these less-traveled islands' unspoiled beauty and tranquility.
A team of expert guides stands ready to accompany you to enrich your exploration. They are more than guides; they are locals. They take you to places such as the enchanting ruins of Delos, guide you through the labyrinthine streets of Folegandros's charming Chora, and reveal the secrets of the underwater world as you snorkel around the sunken city of Pavlopetri. With their guidance, you'll witness the breathtaking landscapes and delve into each location's deep-rooted culture and history.
Greece Wellness Yacht Charter | Activities
The Aegean Euphoria Program on Greece wellness yacht charter CAN'T REMEMBER has a well-rounded approach that combines various activities. In addition, the yacht has many water toys for your enjoyment, including:
1 x 4m Black Pearl tender with 40hp outboard engine (5 Guests)
1 x Jet ski Yamaha 300hp 3 Seat
2 x Jet ski stand up Yamaha
1 x Jet ski See Doo 2 Seats
2 x Stand-up paddle boards
2 x Seabob F5
1 x Jet Pack
1 x Flyboard
2 x Tubes
2 x Set ski for adults as well as children
1 x Mono Ski
Wakeboard
1 x Canoe Kayak for two persons
Snorkeling equipment
1 x Inflatable slide (upon request and at extra cost)
Full diving equipment for 4 adults free of charge
Example Fitness and Wellness Schedule
Each day on the yacht CAN'T REMEMBER is full of activities designed to cater to all fitness levels and preferences. Since this is only a sample, remember we can adjust it according to your requirements.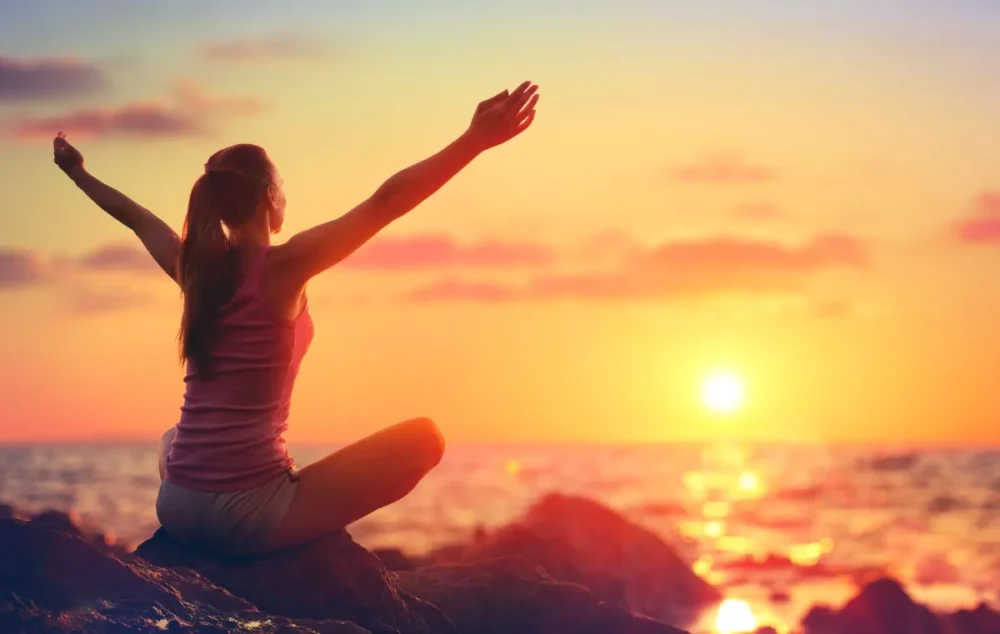 6:30 – Group Morning Stretch: Start your day with a gentle group stretch on the yacht's deck. While practicing, you will relax to the soothing sounds of the sea.
7:00 – Light Breakfast: Fuel up with a nutritious breakfast to energize your body for the day ahead.
7:30 – Hiking Trails/Walking Tour: Explore the breathtaking beauty of the Aegean coastline with guided hiking trails or walking tours on the picturesque islands.
8:30 – Snack: Enjoy a wholesome snack to keep your energy levels up.
9:00 – Pilates: Engage your core and strengthen your body through a Pilates session led by our expert trainer.
10:00 – Swimming: Dive into the crystal-clear waters of the Aegean Sea for a refreshing swim, a perfect way to cool down and work on your cardiovascular fitness.
12:30 – Free Time/Rest: Recharge in your private cabin or bask in the sun on the deck.
1:00 – Lunch: Delight in a nutritious and delicious lunch that caters to your dietary needs.
2:00 – Free Time/Rest: Continue your relaxation journey in your preferred way.
5:00 – Water Sport: Unleash your adventurous spirit with an array of water sports, from kayaking to paddleboarding and more.
6:00 – Snack: Enjoy a post-activity snack to refuel.
6:15 – Interval Training Exercise: Challenge yourself with interval training sessions that push your limits and boost your metabolism.
7:00 – Sunset Stretching (Yoga-Based): Wind down with a serene yoga-based stretching session as you watch the sun dip below the horizon.
7:30 – Dinner: Enjoy a delicious dinner that combines nourishment and flavor, prepared by our onboard chef.
8:30 – Lights Out: Reflect on your day and get a good night's sleep.
Greece Wellness Yacht Charter | Mediterranean Diet
Savor the Mediterranean diet's aromas and flavors, thoughtfully prepared with locally sourced ingredients. Our menu includes Breakfast, Snacks, Lunch, Afternoon snacks, and Dinner, showcasing the diverse tastes of the Greek islands.
Breakfast
For instance, as the sun rises over the Aegean Sea, you can awaken to a wholesome breakfast. It might feature a delightful omelet made from egg whites and ripe tomatoes, a local specialty known as "kayana." This dish often has a side of syglino, a succulent smoked pork served alongside freshly baked whole bread.
Snack
Meanwhile, a snack might introduce you to the captivating flavors of Sardine bruschetta. It is a delicious treat prepared on handmade bread and garnished with parsley pesto and green apple pickle.
Dinner
Later in the day, our Dinner menu transports you to the charming island of Sifnos. The chef will prepare a local, velvety chickpea soup infused with manouri cheese and crispy louza, a traditional sausage.
Afterward, enjoy a succulent Chicken souvlaki, artfully seasoned with herbs and spices. It has a side of refreshing Greek yogurt, cucumber, and garlic dip known as tzatziki.
Dessert
For a tasty dessert, try rice pudding flavored with Chios Masticha, a unique resinous spice, and sweetened with Aegina honey.
Our culinary journey showcases the rich tapestry of tastes and ingredients that define the Greek islands. Indeed, you will experience an unforgettable dining experience that mirrors the enchantment of the Aegean Sea.
Optional: IDNA – Explore Your Genes:
Uncover how your genes influence health-related factors such as weight control, food choices, and exercise preferences. This one-time DNA test tailors your experience for better performance and health.
Optional: Life Coaching and Communication Skills:
Enhance your personal growth with sessions on managing irritability, stress, and anxiety. You can also learn how to boost your communication skills for more fulfilling relationships and work interactions.
Schedule a Consultation Today With Our Professional Yacht Brokers
Make the most of your yacht charter vacation by immersing yourself in a transformative wellness journey on the yacht CAN'T REMEMBER. Call today to schedule a consultation with our professional yacht brokers. You'll soon be on your way to a luxury yacht vacation you'll never forget.
Please call us today at 1 (321) 777-1707 or describe Your Vacation Vision to help you plan your fully-crewed private luxury yachting vacation! Inquire as soon as possible about your custom, crewed yacht charter.
You make the memories. We make the arrangements.