Spain Luxury Yacht Charters: Relaxation and Adventure!
Spain Luxury yacht charters are a delightful combination of relaxation and adventure. Spain is one of the most popular yacht charter destinations. It is situated in Southwestern Europe, occupying the Iberian Peninsula and bathed by the Mediterranean Sea, the Atlantic Ocean, and the Cantabrian Sea.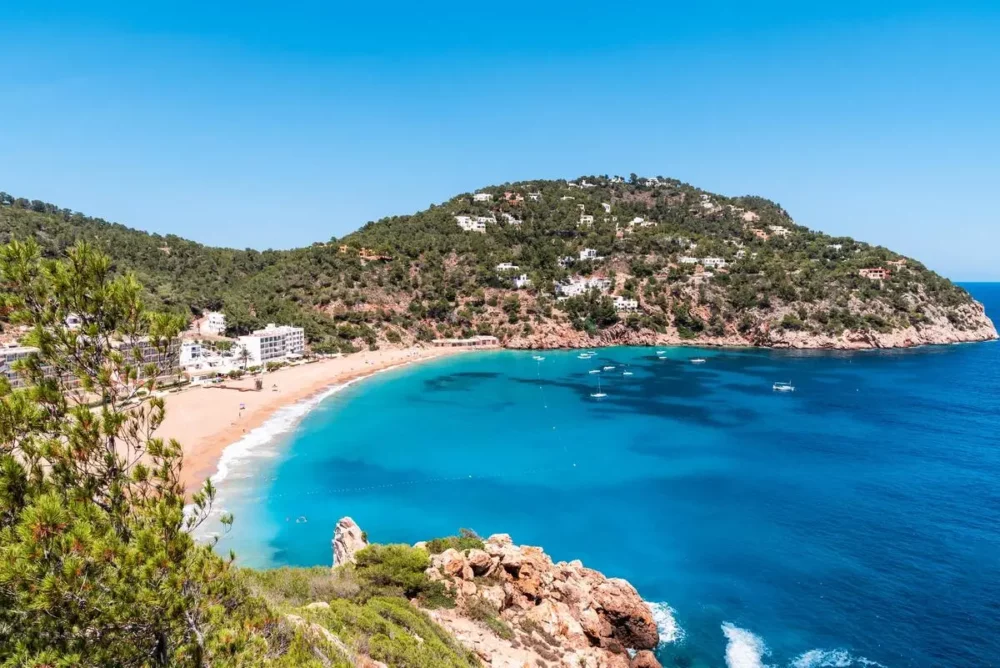 The coast of Spain is vast, and there are countless places to visit. Mainland destinations such as Barcelona, Valencia, and Malaga are becoming increasingly popular for crewed yacht charters. Likewise, the Balearic Islands continue attracting visitors for their stunning beaches and natural beauty. When you take a luxury yacht charter in Spain, there are many unique and fascinating things to see and do. From cultural attractions to incredible natural wonders, Spain has something for everyone.
Start your journey by exploring some of the most beautiful Spanish cities. Stroll through the cobbled streets of Barcelona and visit some iconic landmarks, such as La Sagrada Familia and Park Guell. Spend a day admiring Seville's architectural marvels or wander around Granada's winding alleys to discover a city full of Moorish influences.
What do you enjoy?
If nature is your thing, head down to one of Spain's many islands. The stunning Balearic Islands, such as Mallorca, Menorca, and Ibiza, are just a short sail away. Explore the island's sandy beaches, hidden coves, and spectacular scenery.
Take a break from sunbathing and go whale watching in the Canary Islands. Watch in awe as these gentle giants enter the waters of Lanzarote, Tenerife, or Fuerteventura. Alternatively, surf in some of the world's best waves north to the Basque Country.
You can also experience Spain's vibrant nightlife on board your yacht. Enjoy sunset drinks in Ibiza or party at one of Barcelona's famous nightclubs. Whatever you decide, your luxury yacht charter will give you access to an unforgettable experience.
Spain Yacht Charters | Visit The Balearic Islands
Balearic Islands Yacht Charters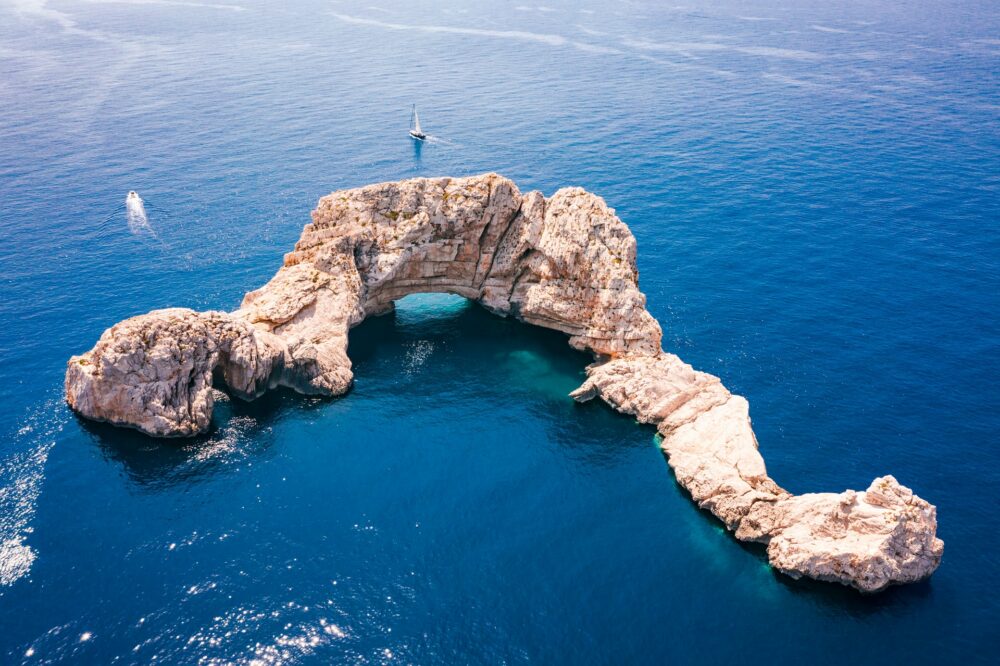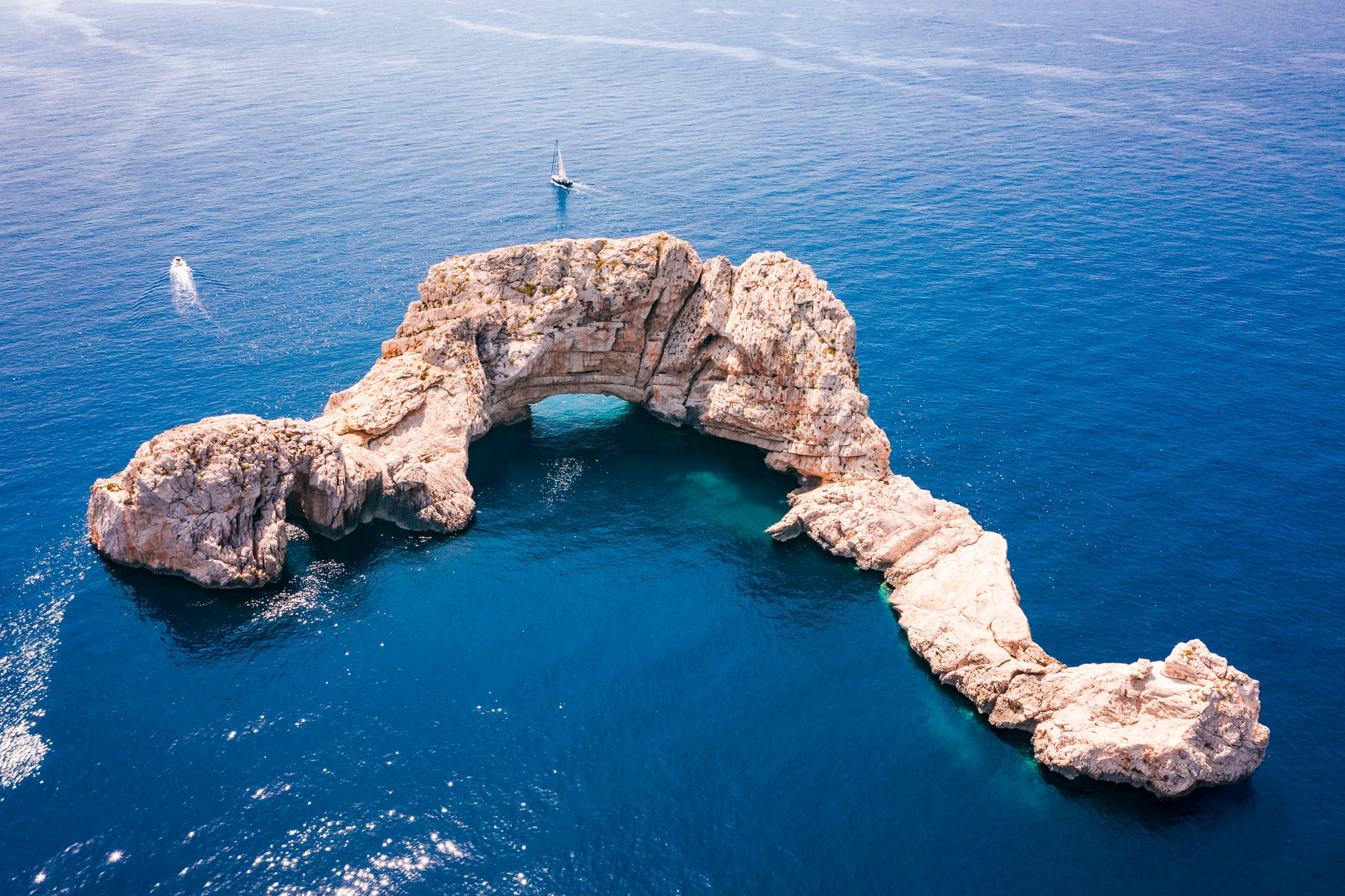 Spain's Balearic Islands are a popular cruising destination for yacht charters. The four main islands of Menorca, Ibiza, Mallorca, and Formentera are adorned with hidden gems just awaiting exploration. This archipelago is brilliantly diverse, and certain areas are only reachable...
Places to see
Costa Blanca (Denia, Alicante, Valencia) Costa Blanca, or "white coast," is a sunshine-filled destination with culture, history, quaint villages, and many things to see and do.
Balearic Islands (Palma, Mallorca, Ibiza, Menorca)
Canary Islands (Tenerife, Gran Canaria, Ibiza, Lanzarote), Deliciously mild temperatures, gorgeous natural beauty, and lush national parks await you in the Canary Islands. Its beaches are outstanding as well.
Catedral de Barcelona in Barcelona. This beautiful cathedral honors Eulalia, a local girl who refused to accept the Roman emperor Diocletian's demand to recant her Christian faith.
Girona is a city in Spain's northeastern Catalonia region, beside the River Onyar. It's famous for its medieval architecture, walled Old Quarter, and the Roman remains of the Força Vella fortress.
Valencia is also known for its fantastic gastronomy. The city is home to many Michelin-starred restaurants offering some of the best cuisines in Europe. Explore the historic city center with its stunning architecture and monuments, or stroll through one of the many parks around the city.
Dénia is home to the Castle of Dénia, a large Moorish castle. It was built in the 11th and 12th centuries and offered views of the sea, the city, and the surrounding area.
Things to do on Spain Luxury Charters
Hike. The most famous trail in Spain is the Camino de Santiago. Even if you aren't ready to walk the entire pilgrimage of 500 miles, many people go for a single-day stroll! In addition to the Camino de Santiago, Spain offers hidden trails and beautiful footpaths with levels for everyone from beginner to advanced.
Snorkel and scuba dive. Either jump in the water from your luxury yacht or wade in from the beach. A wide variety of exciting sea plants and animals await you to discover.
Windsurf and kitesurf. Strong winds year-round make this an ideal windsurfing and kitesurfing location, and Spain is one of the top places in the world for these activities.
Kayak. Spain offers a wide variety of rivers and lakes where you can go canoeing or kayaking. You can enjoy these sports inland and along the almost 8,000 kilometers of coastline.
Dine at El Diablo restaurant in Lanzarote, where the chef cooks your food over a volcano.
Explore the walled Old Town in Ibiza. This ancient sandstone fortress defended the town against pirates and other invaders.
Nightlife. The nightlife in Ibiza is vibrant and varied. There are venues for every taste, from laid-back cocktail bars to heart-pounding clubs.
Shop. Spain has a lot of traditional souvenirs to take home. Look for iconic Spanish handheld fans like those used by Flamenco dancers (both beautiful and practical), leather, pottery, olive oil, saffron, and wines.
Climate
Spain has a temperate climate and lots of sunshine. Summers along Spain's coast are moderate, while winters along the coast are partly cloudy and cool. Spain's interior weather consists of clear skies and hot summers. Spain luxury yacht charters are the perfect way to experience the fabulous weather in this destination.
Gastronomy | Spain Charter
Spanish cuisine is celebrated for its various flavors and styles, from the coastal regions of Spain to the interior. Try popular dishes such as paella, jamón serrano, jamón ibérico, queso manchego, tapas, tortilla española, and fabada, a stew made with beans and sausage.
Olive oil and herbs such as parsley, oregano, rosemary, and thyme are crucial in Spanish cooking. Garlic is also very common. In addition to food, Spain is known for wine regions such as Rioja, Ribera del Duero, Penedés, Navarra, Rueda, Cava, Rias Baixas, Jeréz, and La Mancha.
Desserts are just as varied as savory dishes. Churros con chocolate (fried dough with chocolate dipping sauce) is a popular sweet treat. Turron (a type of almond candy) is enjoyed during the holidays. Flan (custard) is a classic dessert that can be found in many restaurants.
Marinas
Marina Port de Mallorca. Situated on the east side of Mallorca, this marina offers over 600 berths, amenities, and excellent connections to some of the Mediterranean's most beautiful islands.
Club Nautico Alicante. Located on Spain's Costa Blanca, this marina is considered one of the finest in Europe and boasts over 1,400 moorings, including luxury superyacht berths. The marina also offers a range of amenities, such as a shopping center, a swimming pool, and a bar/restaurant.
Port Balis. Port Balis offers over 500 berths, restaurants, bars, shops, and a yacht club on the North Coast of Barcelona. It is also one of the best ports in Spain for sailing to the Balearic Islands.
Puerto Banús. For those looking for a more luxurious experience, Puerto Banús is located just outside Marbella and is one of the most sought-after marinas in Spain. It is home to many luxury yachts and has easy access to some of Costa del Sol's most desirable resorts.
Marina Rubicon. Situated on the south side of Lanzarote, this modern marina offers berths for yachts up to 140 meters and has plenty of facilities to enjoy, such as a health spa, sports club, and a swimming pool.
Real Club Nautico Denia.
Sample Itineraries
Please view our sample itineraries for Balearic Islands charters.
Spain Luxury Yacht Charter | Yacht Information
Yacht charter options range from mono-hull sailboats to power catamarans, sailing catamarans, and motor yachts. These yachts are crewed with at least a captain and chef, and your meals and drinks are also made for your tastes.
Motor Yachts
Modern motor yachts are spacious and have large staterooms with private en-suite bathrooms and showers. Depending on the size of the yacht, many can accommodate six or more people. Motor yachts can move quickly from one location to the next, thus maximizing your time. LIGHT HOLIC is one motor yacht that could charter in the Balearic Islands. This 196-foot motor yacht accommodates 12 guests in 6 cabins.
Catamarans
Catamarans are great for first-time sailors and families since they offer a smooth and stable voyage. They are spacious inside and outside, and the separate hulls provide privacy. A good choice for your Spain Luxury Yacht Charter is LA GATTA, a 76-foot sailing catamaran. This roomy yacht accommodates eight guests in 5 cabins.
Power Catamarans
Power catamarans have generous space with many amenities and water toys. Operating costs for fuel are lower. In addition, the ability to get into shallow anchorages is excellent due to the shallow drafts. SASTA, a 78-foot power catamaran, offers a very roomy flybridge for relaxing, entertaining, and watching the sunset. This yacht accommodates eight guests in 4 cabins.
Sailboats
Sailboats with monohulls are a great way to experience the thrill of sailing. The main difference between a catamaran and a monohull sailboat is the number of hulls. A monohull sailboat may not be as spacious as a catamaran of similar size, but it still has plenty of room for comfort. AURELIUS is a beautiful traditional sailboat that would be an excellent choice for sailing the coast of Spain. This 111-foot yacht accommodates six guests in 3 cabins.

Please call us today at 1 (321) 777-1707 or describe Your Vacation Vision to help you plan your fully-crewed private luxury yachting vacation! Inquire as soon as possible about your custom, crewed yacht charter.
You make the memories. We make the arrangements.