Spain's Balearic Islands are a perfect cruising destination for yacht charters. The four main islands of Menorca, Ibiza, Mallorca, and Formentera are adorned with hidden gems just awaiting exploration.
This archipelago is brilliantly diverse and certain areas are only reachable by boat. Cobalt blue seas, white-sand beaches, and a sunny Mediterranean landscape set the stage for a dream yacht vacation.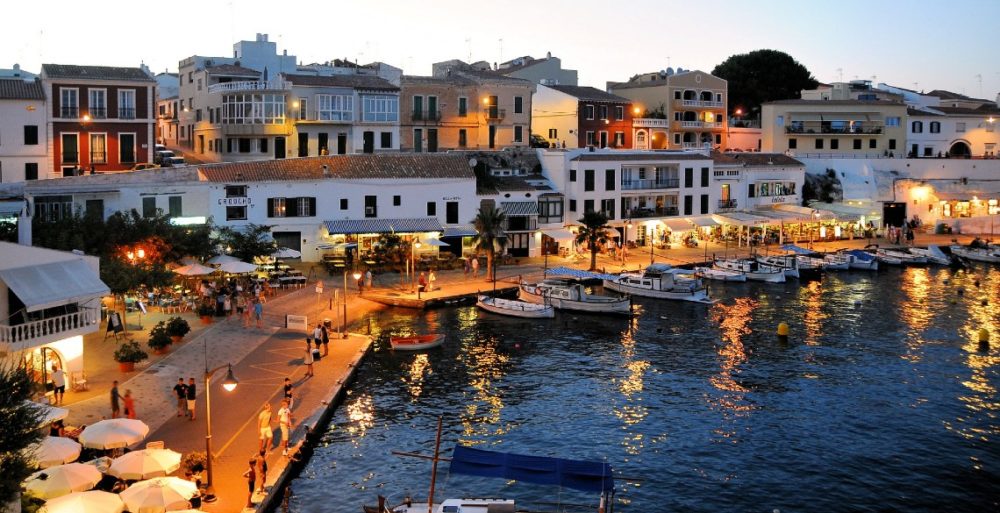 Places to see:
Palma de Mallorca (Mallorca Island) is a lovely seaside capital city. It offers attractive beaches along with cultural and historical attractions.
The Almudaina Palace. Originally a Moorish fortress, the palace was later converted to a royal residence for the Catholic Monarchs.
Lonja Fish Market at the scenic harbor and the town's main square.
Beaches. Palma de Mallorca offers a number of superb beaches including Cala Major, near the Miro Museum. There is also the Playa de Palma, a trendy beach only 10 kilometers from the city. Connected to it is the Playa del Arenal, an open beach with a yacht club.
Cartuja de Valldemossa Monastery (Mallorca Island).
Valldemossa is a pretty village perched on a peak of the Tramuntana Mountains overlooking the Mediterranean Sea. This is a quiet country destination surrounded by wooded hills, olive groves, and orchards.
The Port of Valldemossa is an old fishing village with a beautiful harbor. This area is well-known for its wonderful cuisine.
La Mola Lighthouse in Formentera. A mid-1800s lighthouse on a cliff known for ocean views. On-site there is also a small monument to author Jules Verne.
Things to do:
Go to the beach. Less touristy than Mallorca, the idyllic island of Formentera has several beaches. Some are more secluded while others are buzzing with activity. Pujols Beach is ideal for bathing and water sports. Llevant Beach is full of sunbathers, lively restaurants, and water-sports enthusiasts near the town of Sant Francesc de Formentera. Illetes Beach is an exquisite location with striking views across the sea to the Island of Ibiza. The Calvia coastline also boasts some lovely beaches.
Golf. Llucmajor draws the attention of golfers because of its golf courses.
Glass-bottom boat tour (Mallorca). See amazing rock formations along the coastline. Then, go below deck and look through the viewing windows to see brilliant underwater flora and fauna.
Shop for unique souvenirs such as olive oil, blown glass, leather, and baked clay items.
Watch the sunset from the deck of your yacht.
Climate:
The Balearic Islands have a Mediterranean climate. The winters are mild while the summer are hot and humid. However, temperatures are cooled by sea breezes. At sea level, the daily average temperature ranges from 9/11 °C in January and February to about 24/24.5 °C in July and August.
Gastronomy:
The freshness and originality of Balearic cuisine are evident in typical dishes such as cadereta de langosta (lobster stew) parrillades de pescado fresco (grilled fresh fish), panandes, cocarrois and cocques (typical Majorcan pies) frit Mallorquí (fried meat, vegetables and herbs), and frit mariner (fried seafood, vegetables and herbs).