Palma de Mallorca Yacht Charter
We offer a few insights to experience on a Palma de Mallorca Yacht Charter. Palma de Mallorca has long been Spain's most popular yachting destination. It is also one of the most ancient cities in Spain, and its history goes back more than 2,000 years. The town's roots go deep into the Roman Empire, and it was declared a UNESCO World Heritage Site for its historical sites and buildings.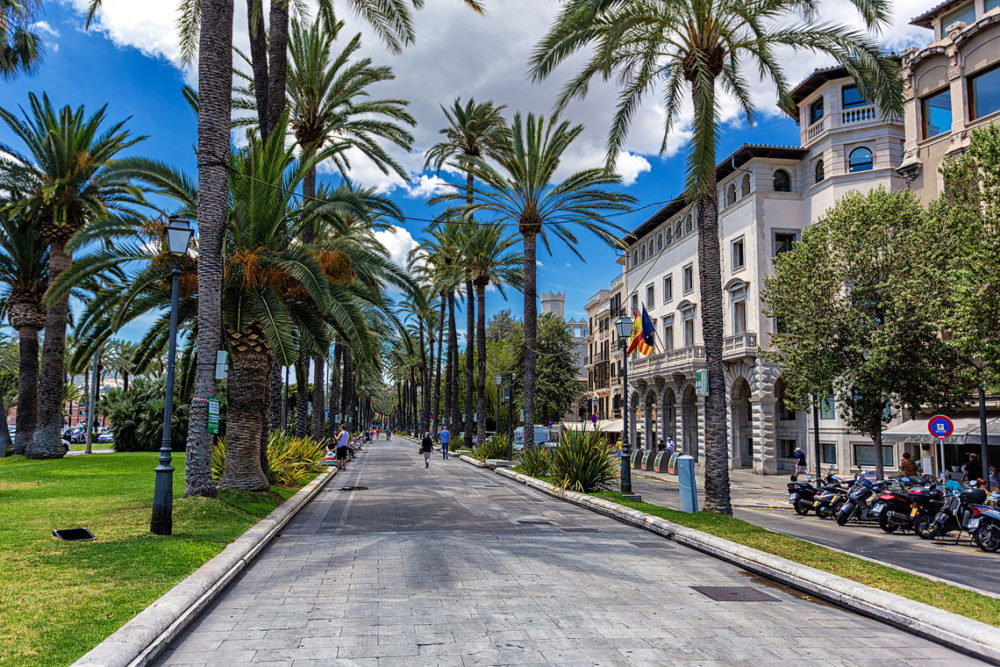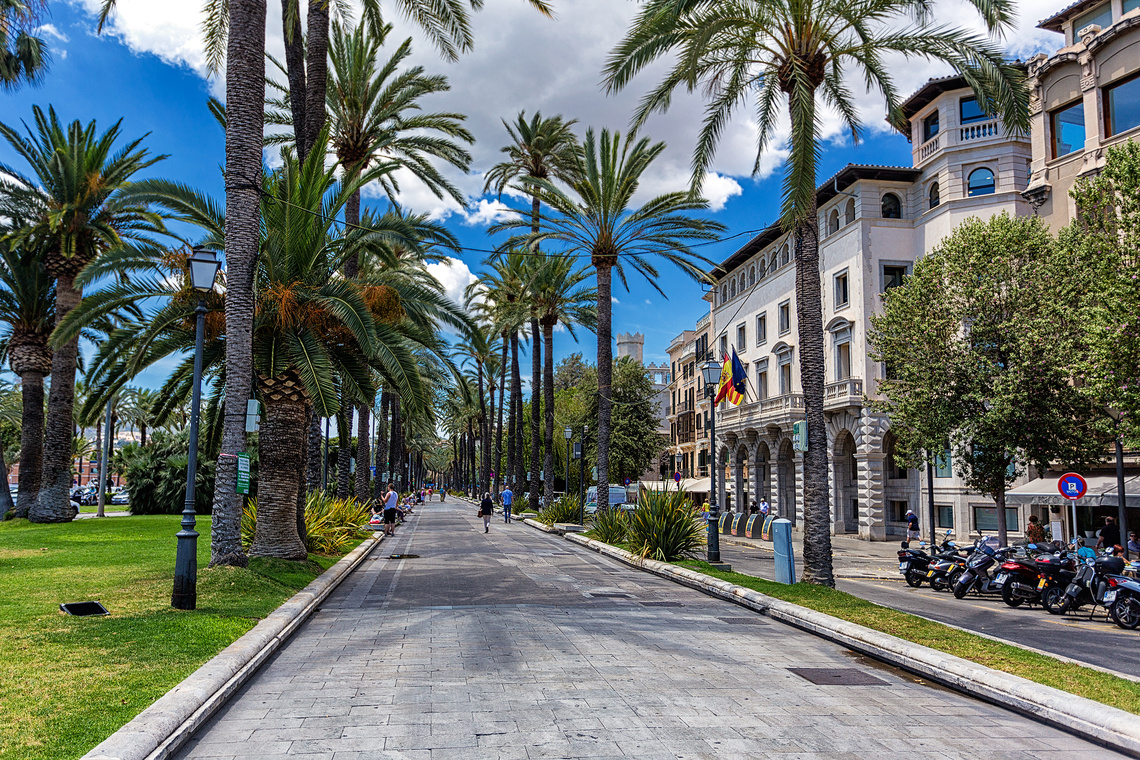 From the Iberian culture, the Greeks, Romans, Arabs, Christians, and many more have left their mark on this beautiful city. Experience this town on a Palma de Mallorca Luxury Yacht Charter in the Balearic Islands.
Climate
The best time to visit is from the end of April until October. Temperatures range from 68–82 °F, and evenings may be cool and require a jacket or light sweater.
Palma de Mallorca Yacht Charter | Places to See
Castell de Bellver: A 14th-century circular castle. You can enjoy stunning views of the entire city from this hilltop castle.
Es Balaurd: A contemporary art gallery housing Miro, Barcelo, and Picasso artwork collections.
Palau March: A stately mansion that was one of the homes of the March family.
Santa Maria Cathedral. One of the best-known monuments in the Mediterranean, and construction started in the 13th century. The cathedral's central nave is approximately 145 feet high, making it one of Europe's tallest.
Bellver Castle is a Gothic-style medieval fortress on a hill just west of the center of Palma de Mallorca. It was built in the 14th century for King James II of Mallorca and is one of the few circular castles in Europe.
Caves of Genova. Descend over 100 feet into these caves close to Palma de Mallorca. The caves were naturally sculpted over time and contain impressive domes, columns, water pools, and tunnels.
S'Hort del Rei Garden (The King's Orchard) is A medieval park with cypress trees, fountains, ponds, and pergolas. The garden was once part of the Royal Palace of La Almudain.
Palma de Mallorca Yacht Charter | Things to Do
Nightlife. In Palma de Mallorca, there are many districts that offer exciting nightlife. There are numerous restaurants, bars, and live music venues to try while visiting. Have drinks at Cafe Atlantico Cocktail Bar or dance the night away at Pacha Mallorca or Kaelum Club.
Shopping. Stores offer leather goods, handicrafts, jewelry, and more. San Miguel and Carrer streets are some of the best places for shopping.
Beaches. For seclusion and swimming, try La Cova beach. Kayaking and windsurfing are excellent at Playa d'en Bossa, and Es Portell beach is popular with surfers due to the big waves there.
Hiking. Mallorca's landscape offers some excellent hiking routes for all skill levels.
Gastronomy
Palma de Mallorca's incredible food scene is one of the main reasons for choosing to charter a yacht here. From fish and shellfish dishes, like gambas pil-pil or espetada, to a wide range of meats, there is something for every taste.
The abundant seafood and meat options provide an excellent opportunity for tasting local cuisine on your yacht charter. For the vegans and vegetarians out there, don't worry! Plenty of restaurants serve fresh fruit and vegetables and vegan and vegetarian options.
While visiting, try some traditional foods such as:
Pamboli – a traditional sandwich made with Majorcan bread, olive oil, and tomato.
Ensaimada – traditional sweet pastry topped with powdered sugar or filled with chocolate, cream, or fruit.
Sobrasada – Cured pork sausage that is typical of Mallorca.
Bunyols – (sweet pastries) Bunyols are commonly made of boiled potatoes, flour, eggs, butter or lard, yeast, and sugar; they are fried in hot oil and then sprinkled with sugar. These sweet treats are typically made in autumn.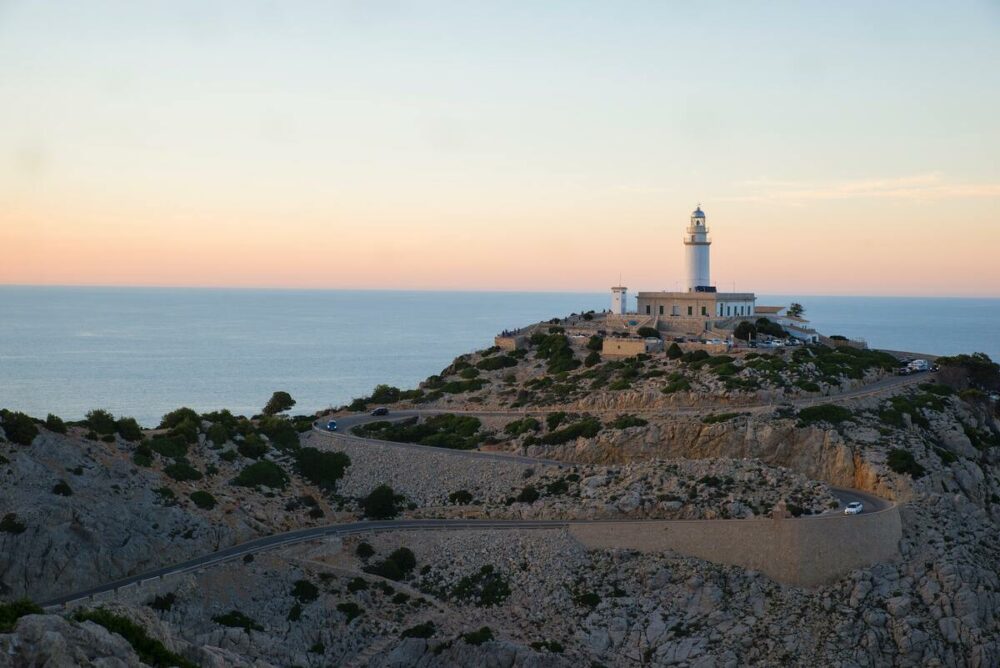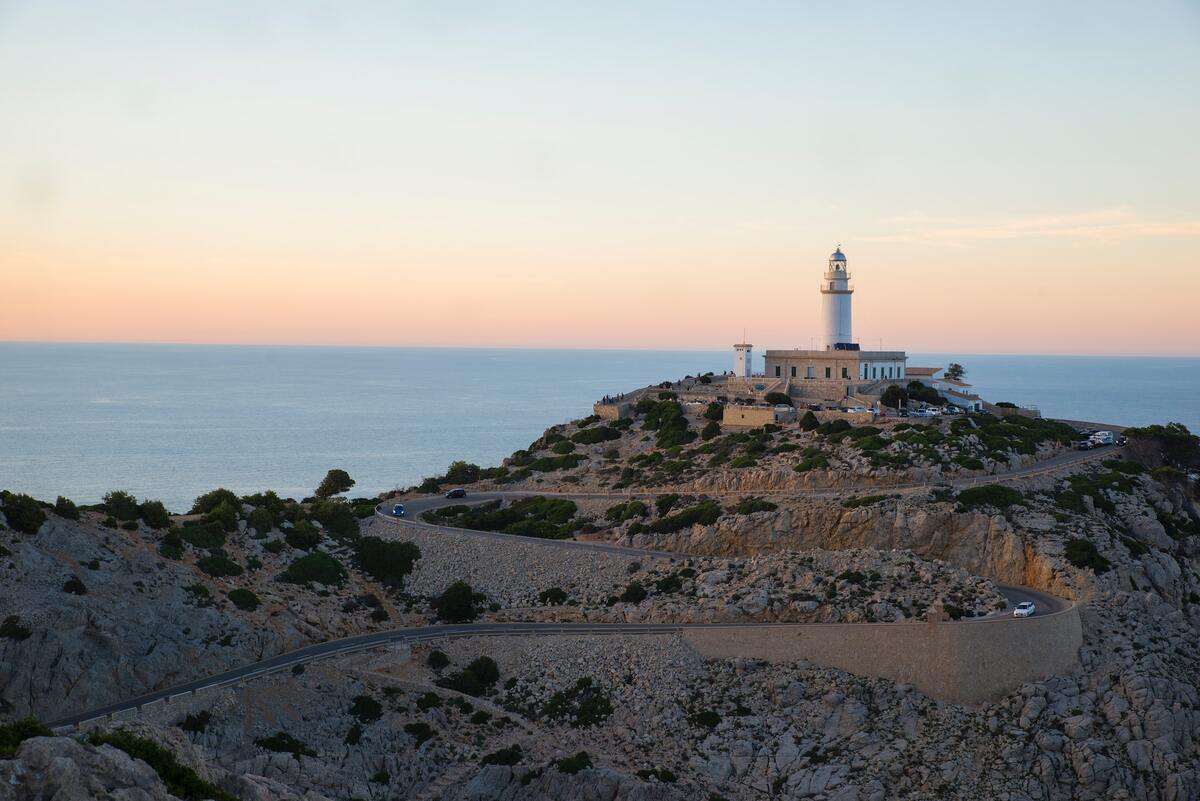 Marinas and Anchorages Bear Palma de Mallorca
Club de Mar
Club de Mar has 575 berths for yachts between 8m and 135m in length and has a waiting dock that can accommodate vessels up to 350m.
Real Club Nautico
Has an impressive 971 moorings for sail and motor boats up to 131 feet long. Situated near the center of Palma, it offers good security with easy access to all nautical goods and services.
Port Calanova
Calanova is situated to the west of Palma, between the popular resorts of Cala Major and Illetes. It has 172 moorings for yachts up to 25m in length, within walking distance of luxury hotels, restaurants, and beaches.
Playa de Palma
Just east of Palma, this port has 667 moorings for boats of a maximum length of 25m. This marina has a long stretch of sandy beach and a wide range of restaurants, bars, and nightlife.
Palma de Mallorca Yacht Types
We can arrange crewed sailing catamarans, monohull sailboats, power catamarans, and motor yachts. Contact us to discuss your group's preferences, and we will work to find you the best yacht for your needs.
Palma de Mallorca luxury yacht charter itinerary options are one-way charters between the islands or round-trip from Ibiza or Palma de Mallorca. View our sample Spain charter itineraries for more information.
Please call us today at 1 (321) 777-1707 or describe Your Vacation Vision to help you plan your fully-crewed private luxury yachting vacation! Inquire as soon as possible about your custom, crewed yacht charter.
You make the memories. We make the arrangements.