Mediterranean Tour! Mallorca to Ibiza Charter Itinerary
Uncover what you can do on a week-long experience on a Palma de Mallorca to Ibiza Charter Itinerary. This illustrates just one of many ways to discover the beautiful Balearic Islands. Note that this is just a sample. All itineraries are subject to weather conditions and will be tailored to your group's preferences.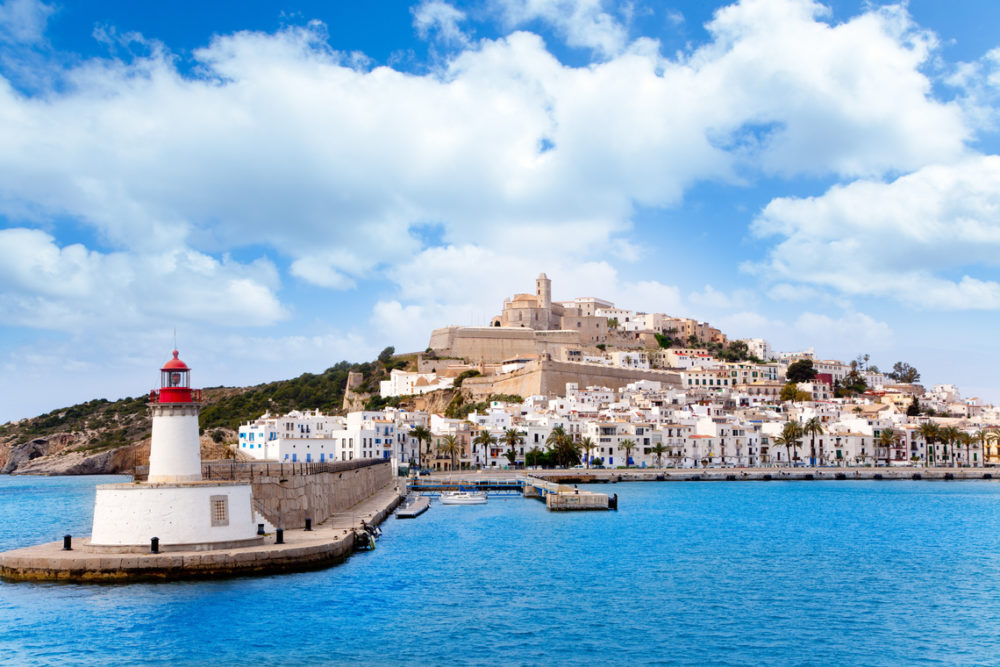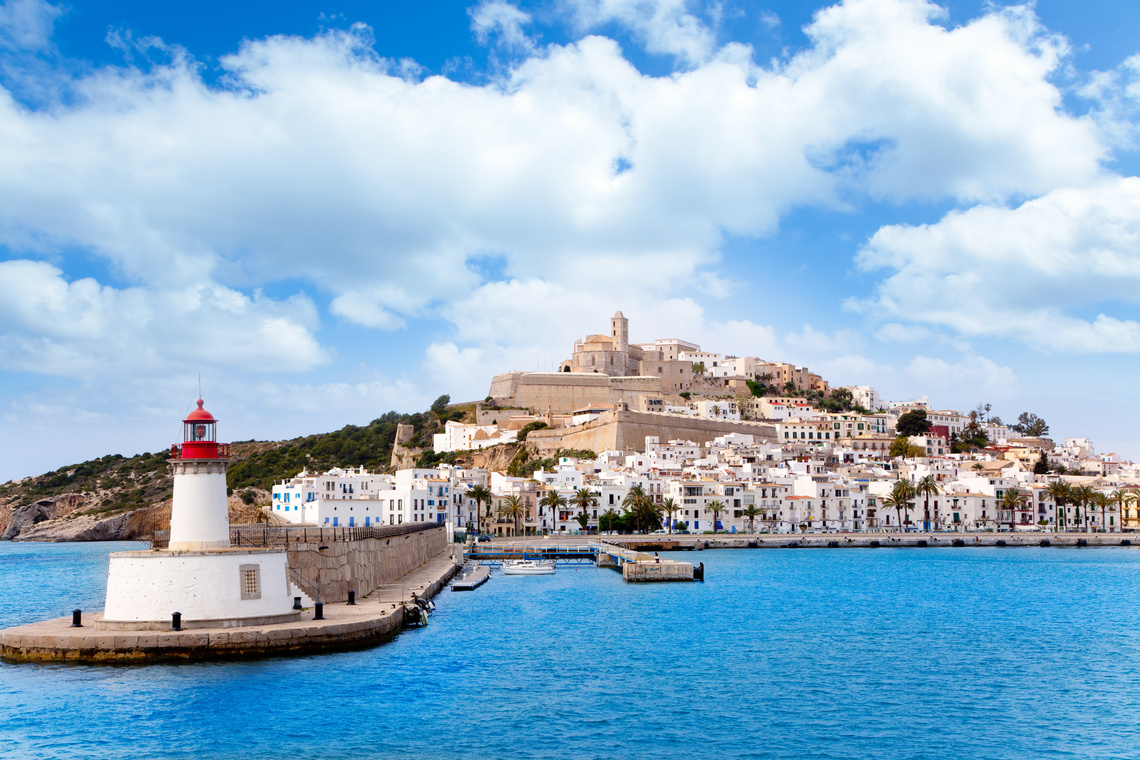 Day 1 | Palma De Mallorca
Meet your yacht in Palma de Mallorca, the capital of the Balearic Islands. You can visit this stunning, historic town before or after your Mallorca to Ibiza charter itinerary.
Activities
Visit Palma's museums.
Go shopping
Tour the old town
Day 2 | Port d'Andtrax
Sail West from Palma de Mallorca past the famous Magaluf, El Toro, and Costa de la Calma. Arrive at Port d'Andtrax. This whole harbor town is situated in front of stunning mountain scenery. This is a popular yachting destination, and you will see boats of all sizes in the harbor.
Activities
Hike high above the harbor
Stroll the local market for fresh food and gifts
Visit the town's art galleries.
Day 3 | Binirras | Mallorca to Ibiza Charter Itinerary
Depart Port d'Andtrax and enjoy the journey to Binrras at the northern tip of Ibiza. The water here is obvious, and the sunsets are superb. Relax and enjoy this peaceful spot.
Activities
Swim
Sunbathe in peace
Enjoy a beachside cocktail
Day 4 | Port Roig (PORROIG)
Just a short sail away from Binirras, you'll find another relaxed beach spot in Porroig. Kayak, SUP, snorkel, and explore this lovely area.
Activities
Try one of many water sports and explore
Snorkel the clear waters
Relax with a book
Day 5 | Formentera
Sail to Ibizia's neighboring island of Formentera. Although it is only 12 miles long, there are plenty of things to see in Formentera. Climb up to see the views from one of the island's lighthouses and explore Mediterranean history with a visit to the castles and churches.
Activities
Hike one of many trails for great views, like Platja es Calo
Visit the many historic sites
Hit the secluded beaches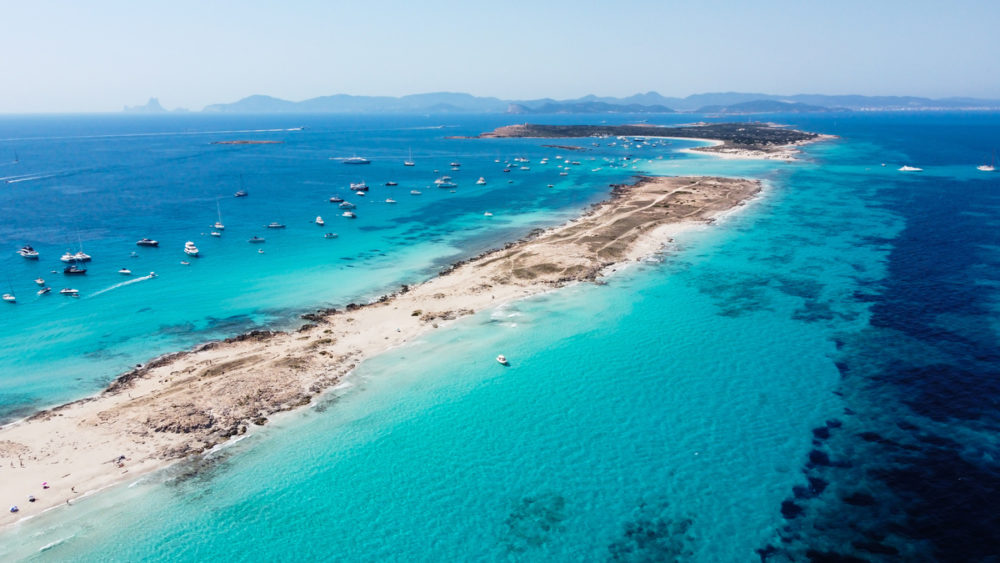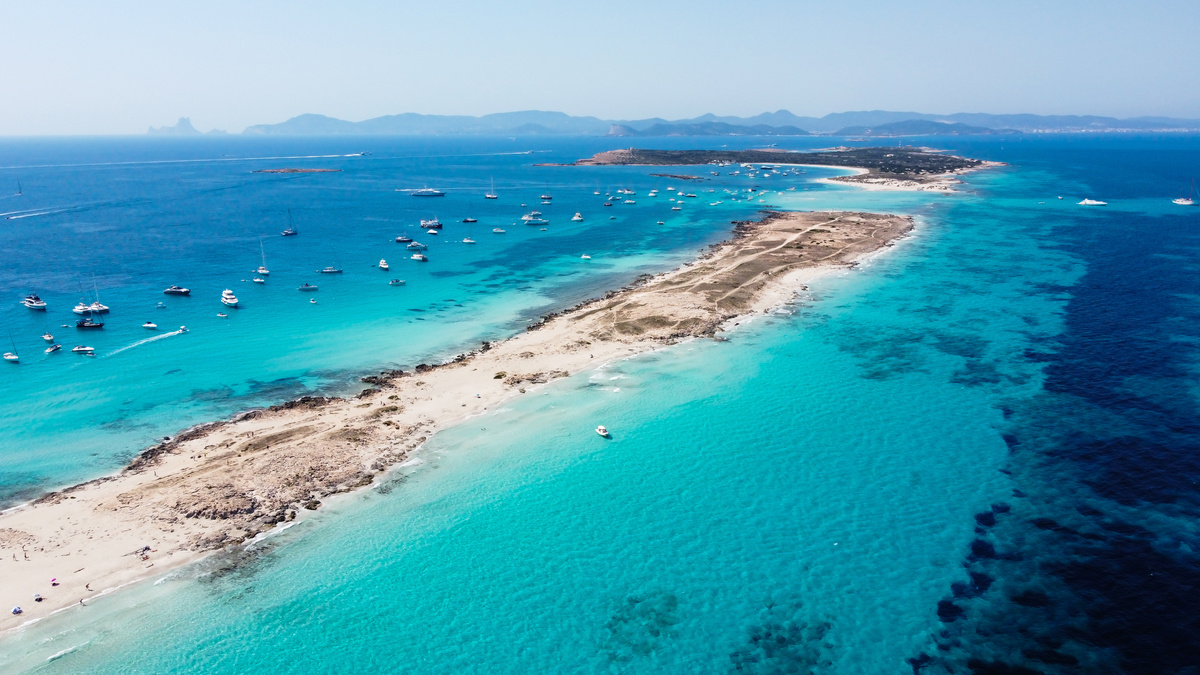 Day 6 | Ibiza
Depart Formentera and sail north to Ibiza. Ibiza has a lot to offer! Many museums, old towns, and cathedrals make Ibiza a great spot to learn about the history of Spain's Balearic Islands.
Activities
Explore the churches and museums
Visit a nightclub or music event
Swim in Ibiza's beautiful bays
Day 7 | Cala Mastella
Spend your last full day at this unique cove. Tall pine woods surround crystal-clear sky-blue waters. Enjoy the seclusion. Have lunch at the restaurant Masa Calla which serves one of the most famous dishes of Ibizan gastronomy: the 'bullit de peix'.
Activities
Indulge in local gourmet foods
Photograph the serenity
Snorkel in calm and clear waters
Day 8 | Palma de Mallorca
Return to Palma de Mallorca to conclude your yacht charter. If time allows, walk the old town streets to find hidden gems and stunning architecture you may have missed before. You can even arrange a formula one racing excursion; ask us how.
Please remember that this is just a sample of the Palma de Mallorca to Ibiza Charter Itinerary. Your captain will work with you to customize your trip to suit your group and the weather conditions.
Please call us today at 1 (321) 777-1707 or describe Your Vacation Vision to help you plan your fully-crewed private luxury yachting vacation! Inquire as soon as possible about your custom, crewed yacht charter.
You make the memories. We make the arrangements.