The Balearic Islands, located in the Mediterranean Sea off the east coast of Spain, are made up of Mallorca, Ibiza, Menorca, and Formentera. This cluster of islands not only offers breathtaking scenery and beautiful beaches but also lots to see and do. Best of all, a Balearic Islands yacht rental puts you right in the center of the action. Read on to find out more about these incredible islands.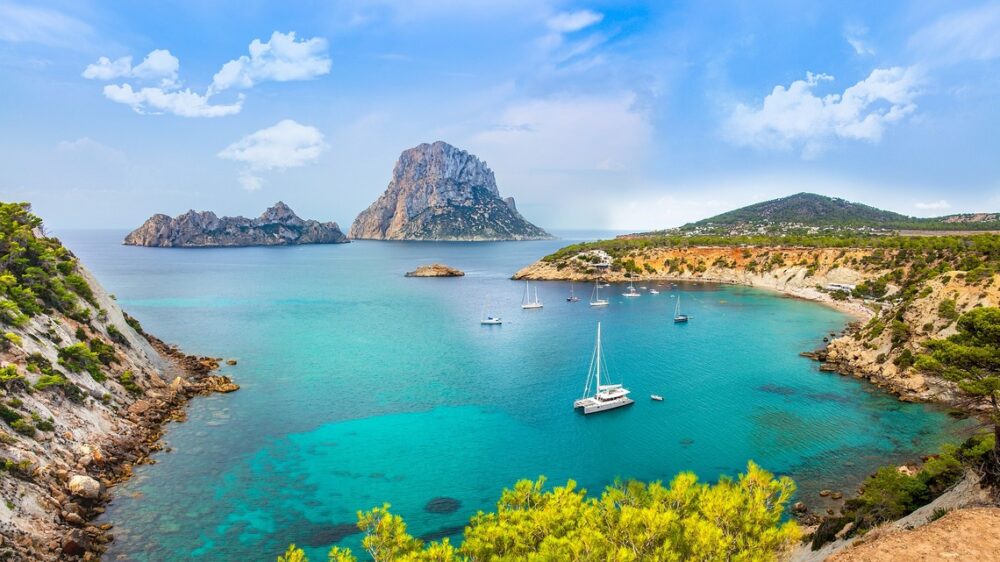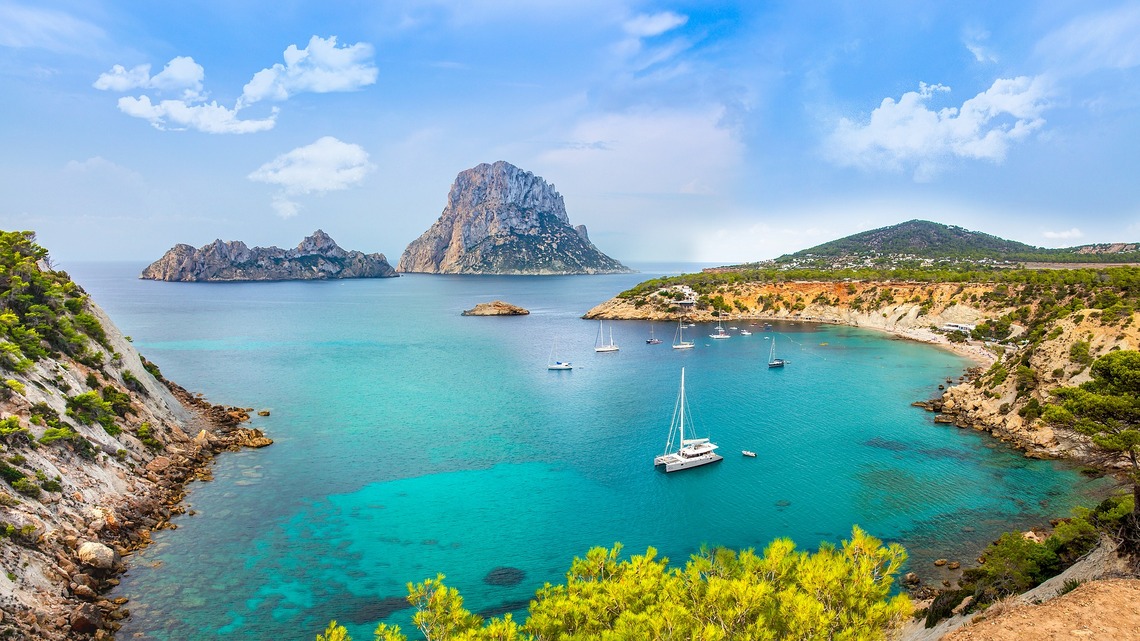 Ibiza Island
As well as being home to a vibrant party scene, Ibiza is also one of Europe's most beautiful islands. It certainly makes an excellent yachting destination. If you're looking for dramatic coastlines and blue, clean waters, you can find them in abundance here. But be aware that it gets very crowded during the high season—June through September—so plan your visit accordingly.
The town of Sant Antoni is a great base for sightseeing; you can get around via walking or horse-drawn carriage. Don't miss its beautiful natural salt ponds. It's also famous for its magical sunsets. For partygoers, it's of course The most popular and lively place to go clubbing. Here you'll find both world-famous DJs and underground venues, which are often much more laid back than their mainstream counterparts. However, it pays to know where you are going and what to expect before you head out. The island has some pretty serious clubs that aren't for everyone!
Formentera Island
Boasting white sand beaches, warm waters, and a certain remoteness, Formentera is a special and unique place. Along with its sister island Ibiza, Formentera forms an archipelago of two gems in Spain's Mediterranean Sea. The best way to explore is by yacht charter. Enjoy sailing around uninhabited shores and taking in panoramic views of turquoise bays. Explore four large coves, each with its own sandy beach. Calan Bosch is a good spot for swimming while Es Pujols is perfect for relaxing in seclusion. Inland, catch panoramic views from La Mola mountain. At 668-meters high, it's by far Formentera's highest point of interest.
This laid-back island is perfect for riding bikes, walking, snorkeling, or diving. If you prefer, you can always simply lay on the beach and catch some rays.
Mallorca Island
Mallorca is sunny with year-round warm weather, fascinating scenery, and fabulous beaches. You'll have your pick from around 150, including iconic locations like Calas de Formentor and Playa de Palma. And for foodies? Mallorca is one of Spain's top gastronomic destinations!
The island's rich history has left many wonderful places to explore. See castles, monasteries, ruins, and cathedrals. Visit art galleries and museums, and stroll picturesque courtyards. The island is also home to around 200 cave systems, which you can tour.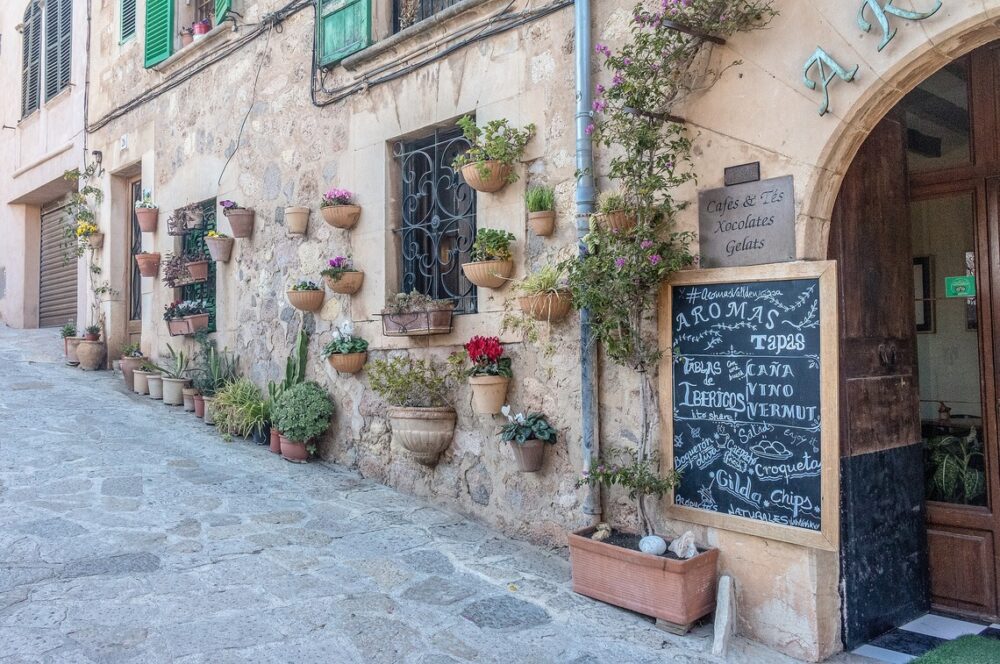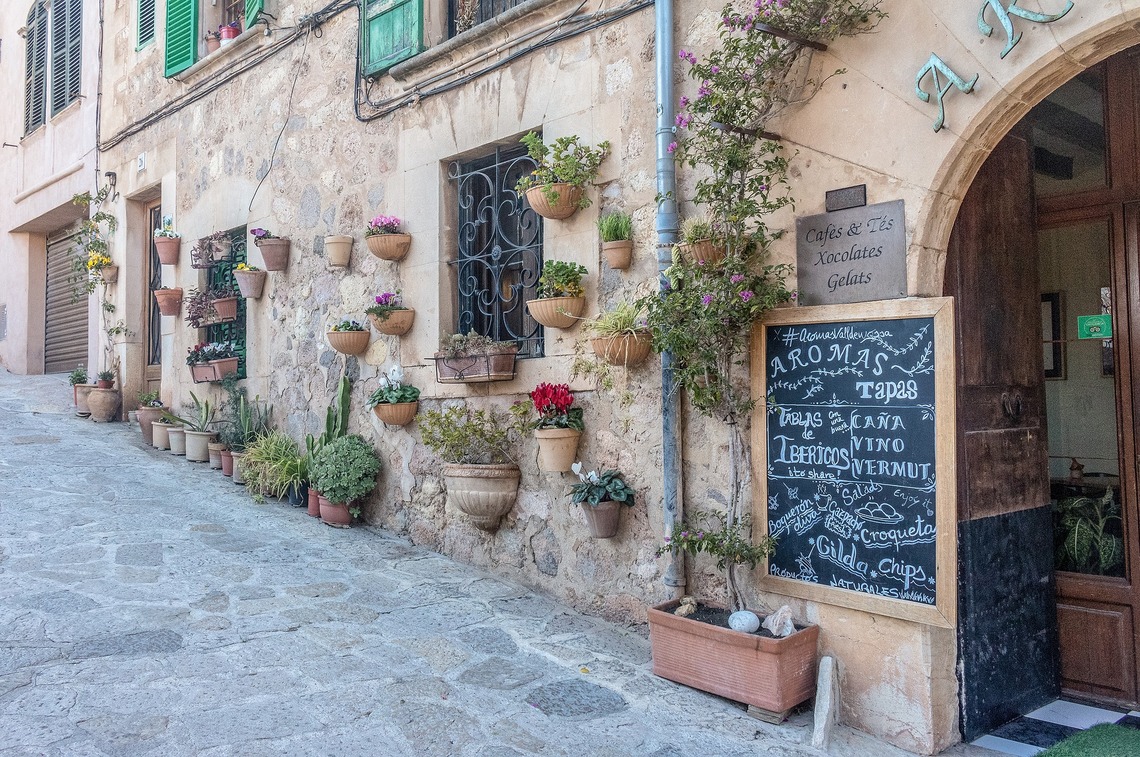 Menorca Island
Like Palma, Menorca is a well-developed island with several large cities, many of which offer yacht charter facilities. The major cities on Menorca include Mahon, where you'll find one of the best protected natural harbors in Europe; Ciutadella de Menorca, which has an important archaeological site and a bustling port town; and Alaior. Menorca boasts a number of excellent marinas that cater to luxury yacht charter guests.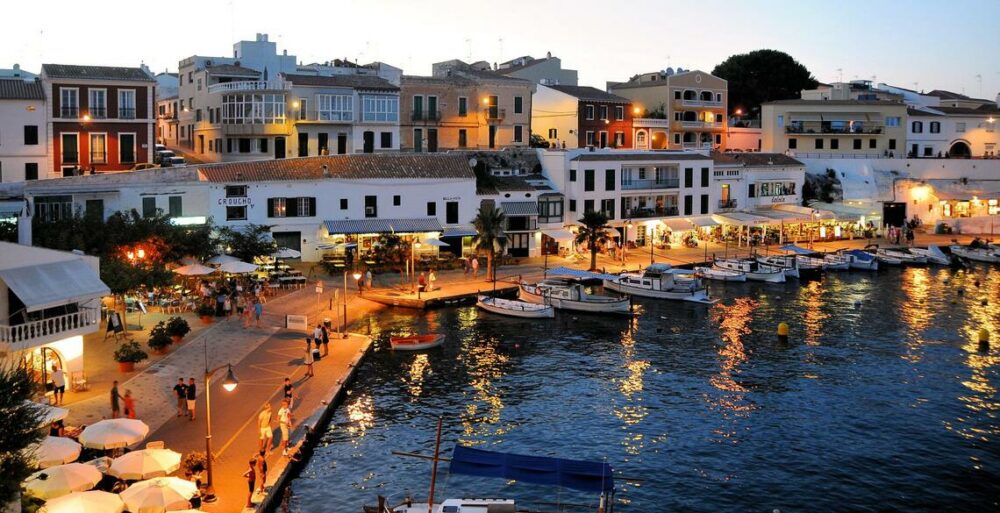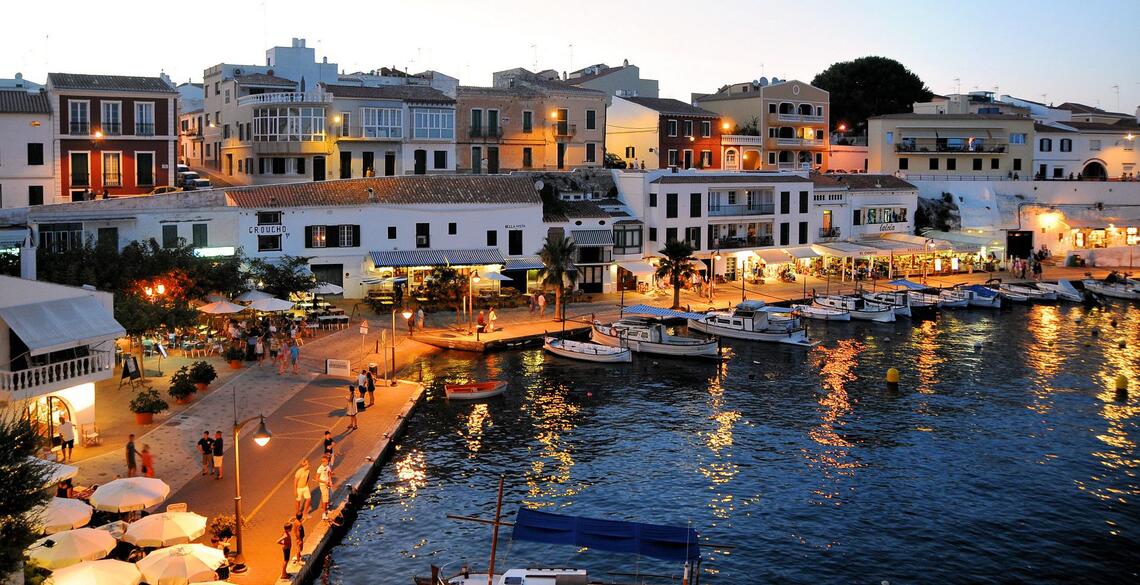 Top 5 Reasons for a Balearic Islands Yacht Rental
If you are thinking about a Balearic Islands yacht rental here are some reasons why you should go.
Art and culture. Whether it be in museums, art galleries, gardens, or on the open road, you can find contemporary art everywhere. You will be captivated by the creations of local and international artists.
Nature and beaches. Nature lovers and outdoor activity enthusiasts alike will find an unforgettable setting on the Balearic Islands. Natural parks and monuments, crystal-clear waters, as well as extraordinary biodiversity, are hallmarks of these islands.
Health and wellness. The islands offer a variety of health and wellness options. You'll find Turkish baths, massage, traditional medicine, and an array of nutrition-based alternatives. In fact, many restaurants offer special diets based on Mediterranean cuisine.
Cuisine. The traditional cuisine is rich in locally-grown vegetables, cereal and legumes, and seafood. Dishes include seafood and vegetable stews, local sausages, and tombet (vegetable casserole).
Shopping. The shopping in the Balearic Islands is as diverse as the islands themselves. Funky markets, charming boutiques, and upscale designer shops offer all sorts of delightful products.
Book Your Balearic Islands Yacht Rental
Whether you want to cruise on a traditional sailboat, fast power yacht, or roomy catamaran, we will help you choose the perfect boat. Call 321-777-1707 today to discuss your Balearic Islands yacht rental.
Please call us today at 1 (321) 777-1707 or describe Your Vacation Vision to help you plan your fully-crewed private luxury yachting vacation! Inquire as soon as possible about your custom, crewed yacht charter.
You make the memories. We make the arrangements.