Cycladic Islands Charter Itineraries | Rugged Paradise
The Cyclades, a sun-scorched archipelago in the heart of the Aegean Sea, are the crown jewel of Greece's sailing destinations. These islands feature iconic whitewashed cubic buildings and sandy beaches. They also offer a captivating experience. Cycladic islands charter itineraries begin from Athens' Kalamaki marina on the mainland.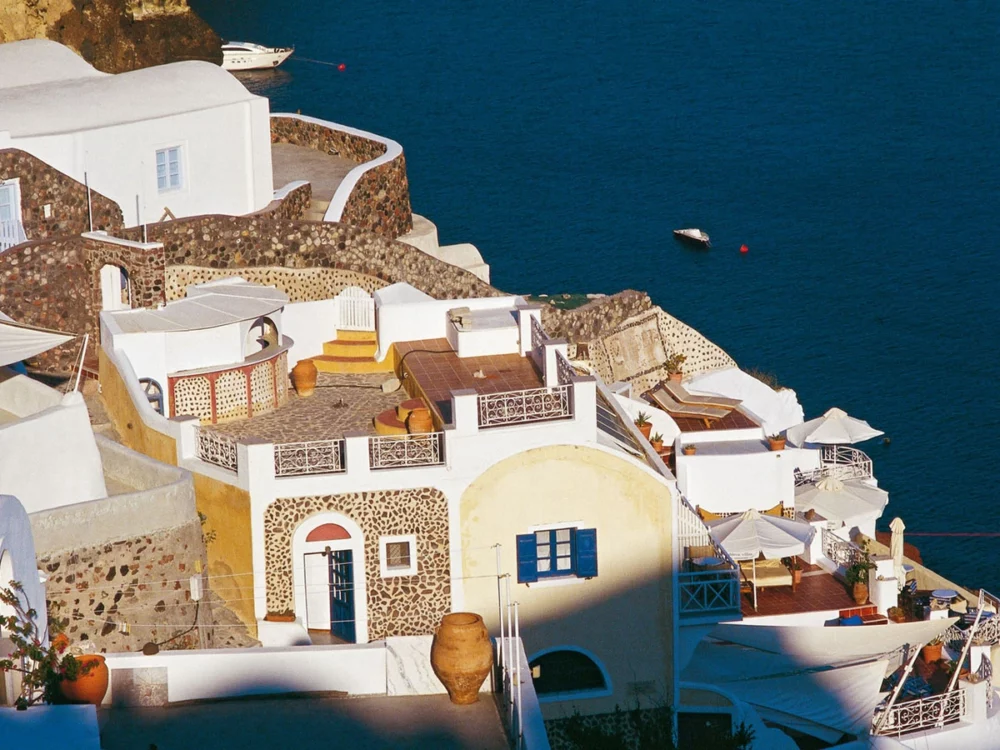 Island Hopping in the Cyclades
Island hop in the Cyclades! You have 33 inhabited islands to choose from. Your sailing journey can take you to any of these stunning destinations:
Kea
Kea, also known as Tzia, is an island with a laid-back atmosphere and a variety of hiking trails. It is home to charming villages, beautiful beaches, and archaeological sites. Kea is a peaceful retreat for nature lovers and history enthusiasts.
Kythnos
Kythnos offers a serene escape with its picturesque villages and quiet beaches. This island is a hidden gem known for its unspoiled beauty and relaxing atmosphere. In addition, Kythnos is home to Loutra, one of the largest thermal springs in Greece. Relax in these warm, mineral-rich waters, which are famous for their healing benefits.
Syros
Syros combines the charm of a traditional Greek island with a touch of sophistication. Ermoupoli, its main town, boasts neoclassical architecture. In addition to beautiful beaches, Syros offers cultural events and a vibrant arts scene.
Tinos
Tinos is a religious and artistic center known for its elaborate churches and a lively pilgrimage destination. The island is also famous for its excellent cuisine, traditional villages, and beautiful beaches. Tinos is a pilgrimage destination. Many visit to see the Church of Panagia Evangelistria, also known as the Church of the Virgin Mary.
Andros
Andros is a small island in the northernmost Cyclades archipelago. It stands out for both its lush interior landscapes and its stunning coastline. Unlike some of its arid neighbors, Andros boasts a fertile terrain with natural springs, lush vegetation, and walking trails.
Mykonos
The Island of Mykonos is Greece's party capital, renowned for its lively nightlife, cosmopolitan beaches, and fashionable crowd. Mykonos Town is a must-visit with its iconic windmills and Little Venice. You'll also want to visit the island's famous beach clubs.
Serifos
Serifos features several well-preserved historical sites, such as the 15th-century Venetian fortress and ancient mines. These landmarks offer a glimpse into the island's rich past and add a layer of cultural depth to its rugged beauty.
Sifnos
Sifnos is a culinary delight, famous for its authentic rustic cuisine and family-run potteries producing ceramic kitchenware. This island offers a taste of traditional Greek culture, as well as beautiful beaches and a relaxed ambiance.
Paros
Paros is a well-rounded destination with picturesque villages, golden beaches, and a lively atmosphere. It's famous for its vibrant nightlife, water sports, and a mix of historical and contemporary charm.
Naxos
Naxos, the largest of the Cyclades, boasts fertile landscapes, delicious cheeses, sandy beaches, and excellent windsurfing opportunities. The island also features a charming Venetian castle in Naxos Town.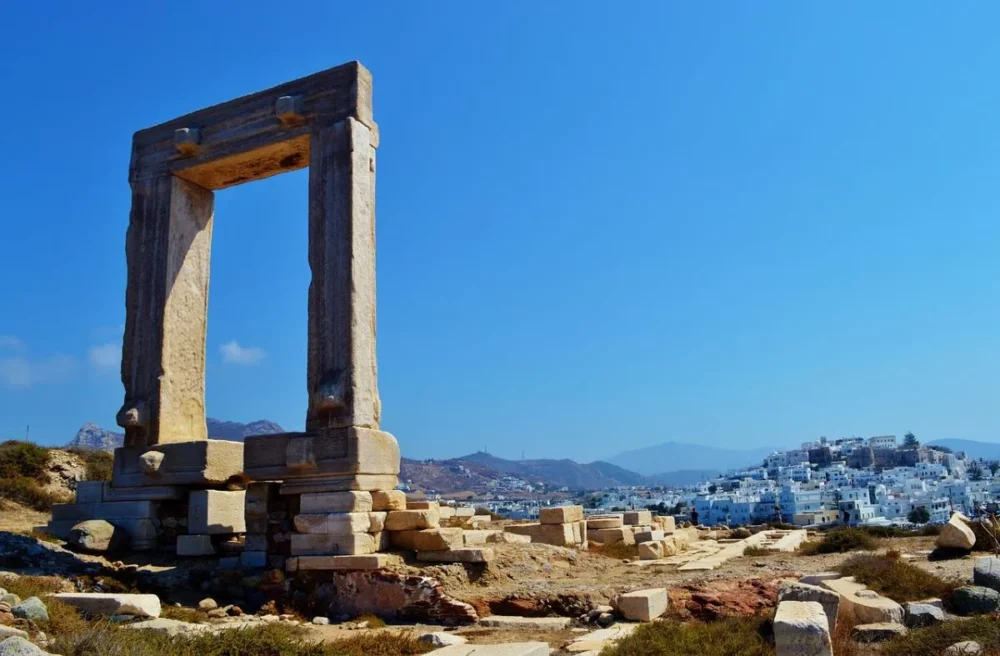 Milos
Milos is the island of love, known for its extraordinary sea caves, volcanic landscapes, and crystal-clear waters. Sarakiniko Beach, with its smooth white volcanic rocks, is a unique and striking attraction.
Folegandros
Folegandros is a serene and beautiful island known for its dramatic cliffs, charming Chora, and uncrowded beaches. It's a destination for those seeking tranquility and natural beauty.
Ios
Ios is renowned for its lively nightlife and vibrant beach parties. Beyond the party scene, the island offers beautiful beaches, traditional villages, and a relaxed daytime ambiance.
Amorgos
Amorgos is a blissful island that gained fame as the setting for the cult movie "The Big Blue" in the 1980s. It features dramatic cliffs, whitewashed villages, and a tranquil, relaxing atmosphere.
Santorini
Santorini is perhaps the most iconic of the Cyclades, known for its stunning caldera, romantic sunsets, and gourmet dining. The island's whitewashed buildings perched on cliffs above the Aegean Sea create a postcard-perfect setting.
In addition to these larger islands, there are dozens of smaller islets, with tiny Delos at the center. Spend some time exploring the ancient ruins.
Sailing Tips for Cycladic Islands Charter Itineraries
When embarking on a sailing adventure in the Cyclades, especially during the windy months of July and August when the Meltemi wind can reach 7-8 Beaufort, it's essential to keep your itinerary flexible to adapt to varying sailing conditions.
Cycladic islands charter itineraries offer an unparalleled blend of natural beauty, cultural heritage, and exciting activities. Yacht charters here will leave you with cherished memories of Greece's most glamorous and captivating archipelago.
Explore Ancient Greece: Athens to Athens Itinerary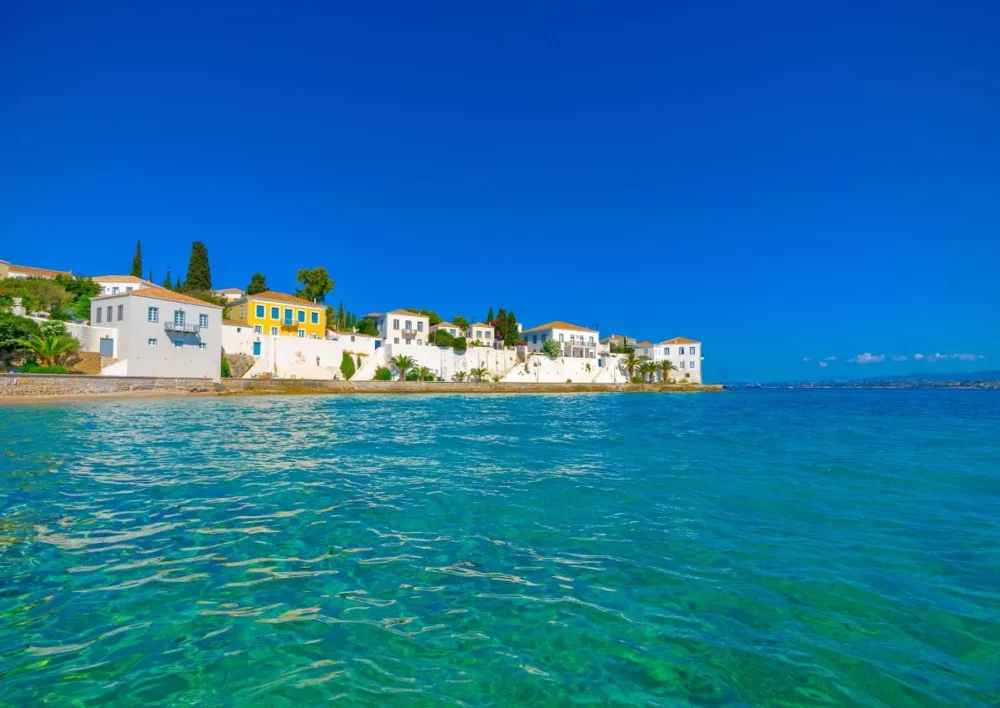 Embark on a voyage through time and luxury as you set sail on an Athens to Athens itinerary. This extraordinary journey unveils the treasures of Ancient Greece. You will fall...
Greek Bliss Escape | Mykonos to Mykonos Itinerary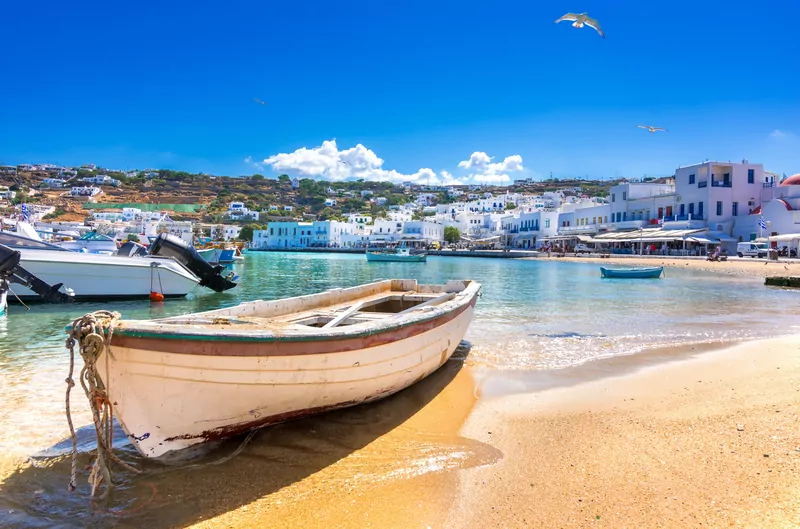 Welcome to the Mykonos to Mykonos Itinerary, where you'll embark on a memorable journey through the Cyclades Islands, covering approximately 270 nautical miles. Although this is just a sample itinerary,...
Island-Hopping Adventure: Athens to Mykonos Itinerary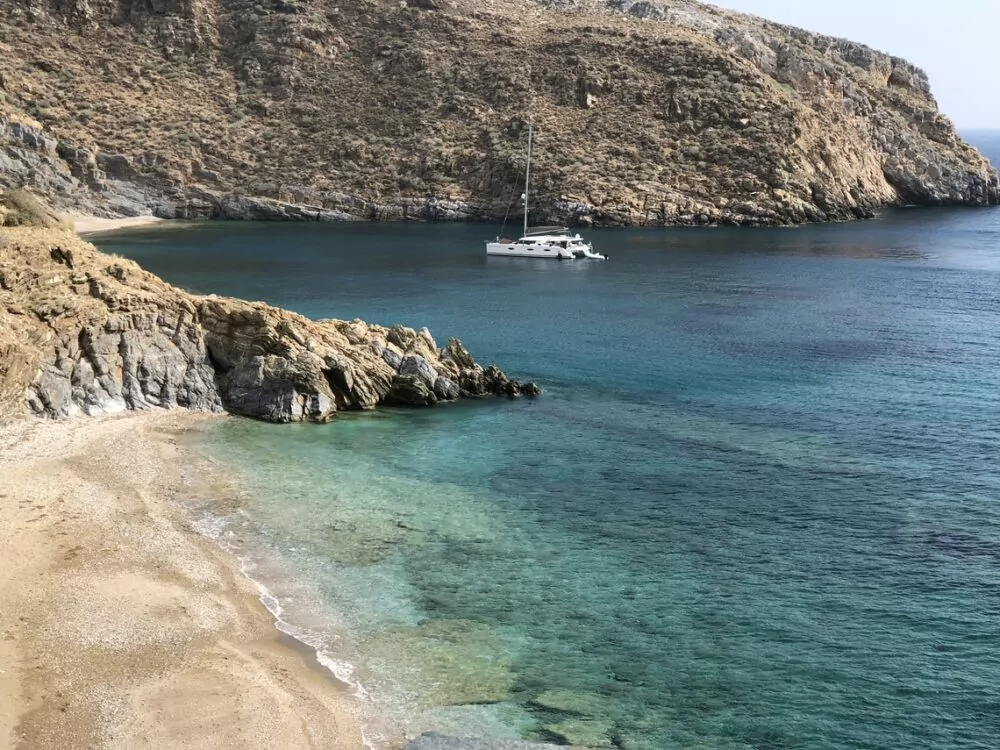 This Athens to Mykonos itinerary highlights many of the beautiful Greek Cyclades islands. You and your Captain will discuss your interests and desires for your holiday. Together, you will create...
Please call us today at 1 (321) 777-1707 or describe Your Vacation Vision to help you plan your fully-crewed private luxury yachting vacation! Inquire as soon as possible about your custom, crewed yacht charter.
You make the memories. We make the arrangements.