Athens to Mykonos Itinerary
This Athens to Mykonos itinerary highlights many of the beautiful Greek Cyclades islands. You and your Captain will discuss your interests and desires for your holiday. Together, you will create a personalized itinerary based on your discussion and the weather conditions at the time you travel.
Note that it is best to arrive one day before your charter departs. That way, you will have time to explore Athens.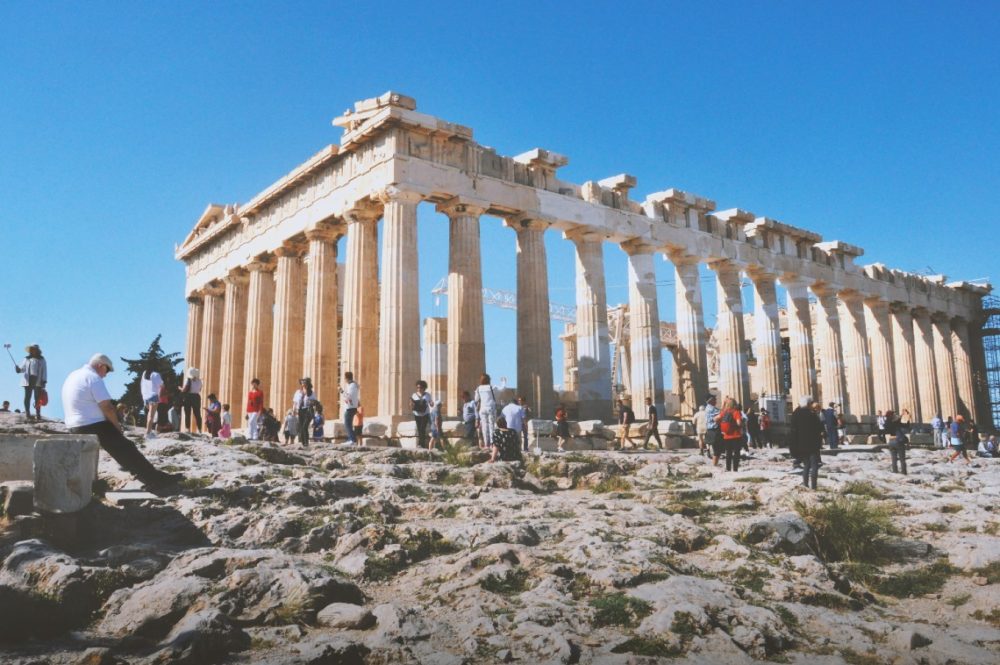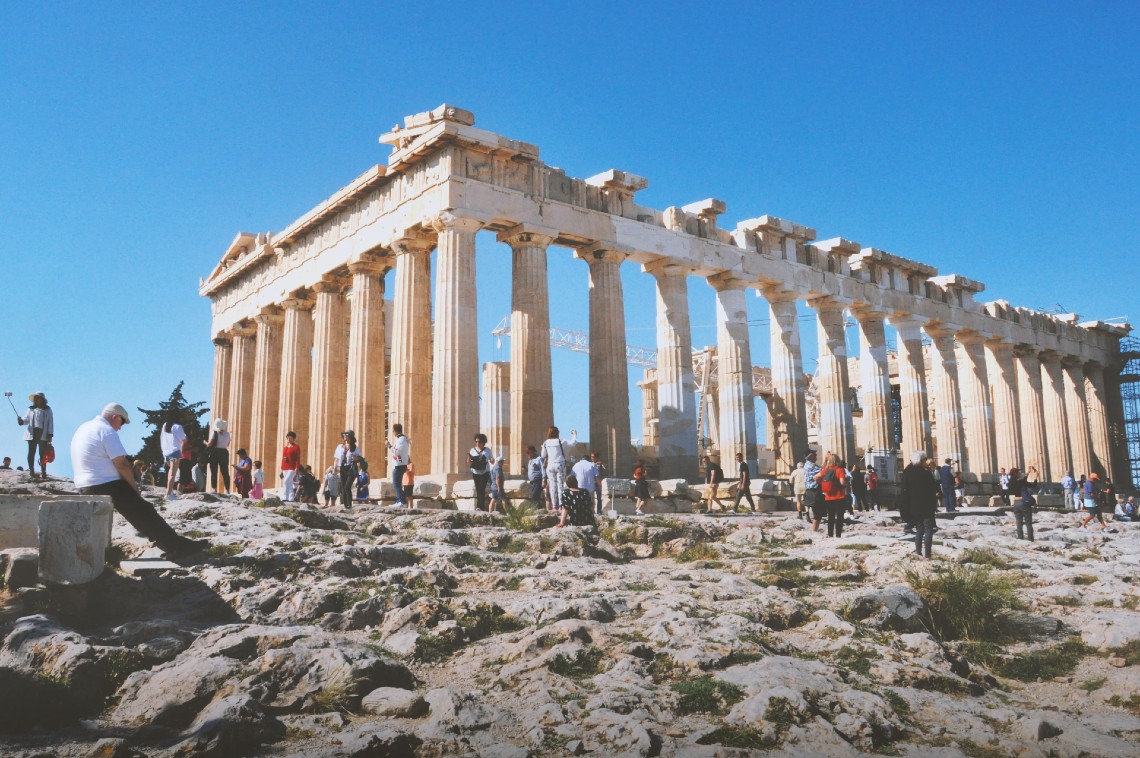 Day 1 | Athens to Poros – 29 NM
Meet your Captain and crew and board your yacht. Once on board, the Captain will conduct a safety briefing. Then, set sail to explore the beautiful Greek islands. Your first stop is Poros Island.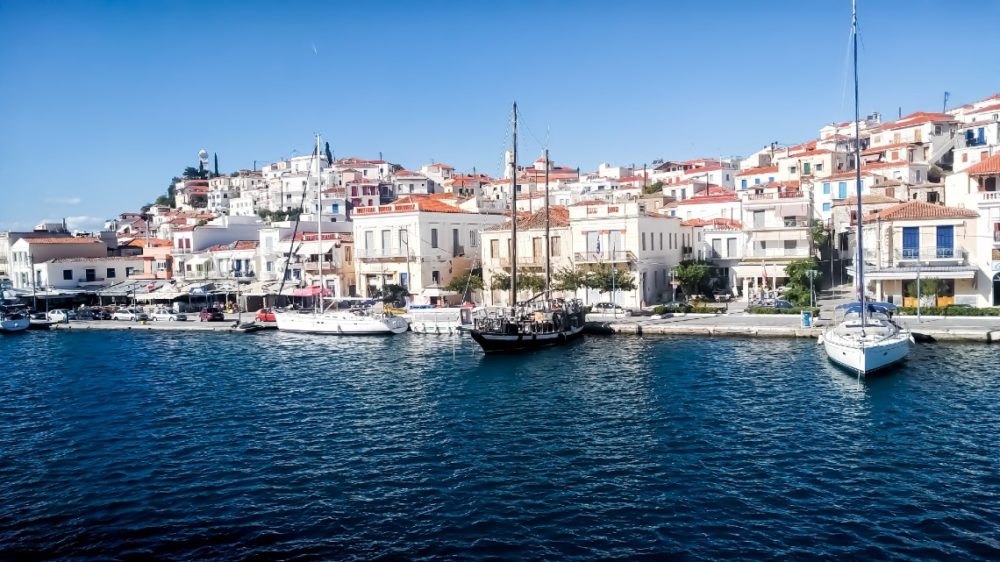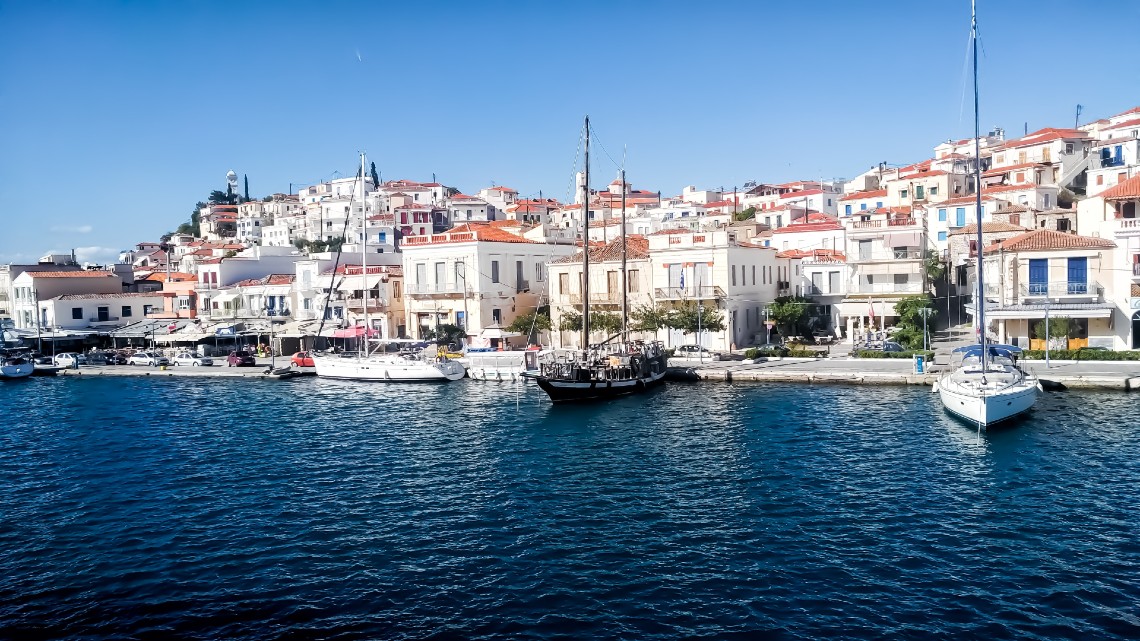 Places to see:
Clock Tower, which has fantastic views. Be sure to bring your camera!
Archaeological Museum of Poros
Things to do:
Kayak
Swim
Go to the beach. Many lovely beaches await, including Askeli Beach, Poros Beach, and Love Bay, undoubtedly the best beach in Poros. There are pine trees for shade and warm, clear water perfect for swimming. In addition, there's a beach bar for snacks, drinks, and sandwiches.
Day 2 | Spetses – 31 NM
Spetses Island is rich in naval history. This history and naval tradition island are reflected at numerous sites worth visiting.
Places to see
The House of Bouboulina
The House of Hatzigiannis Mexis. Museum with relics from the War of Independence.
Church of Panayia Armata. A rural church was built between 1824 and 1830 to honor the victory of the Greek warriors against the Ottoman fleet.
Cathedral of Ayios Nikolaos.
Things to do
Take a horse-drawn carriage ride along the narrow cobbled streets.
If visiting in September, witness the reenactment of a naval battle.
Swim at a wonderfully secluded beach.
Walk along one of the many footpaths that cross the island. You'll come across small churches, settlements, and hilltops where you can get a fantastic sea view.
Day 3 | Hydra – 12 NM
After breakfast, depart for Hydra. The island's name comes from "hydra," which means "water." In ancient times, springs provided the island's water, thus the name Hydra. Today the water is produced by a desalination plant.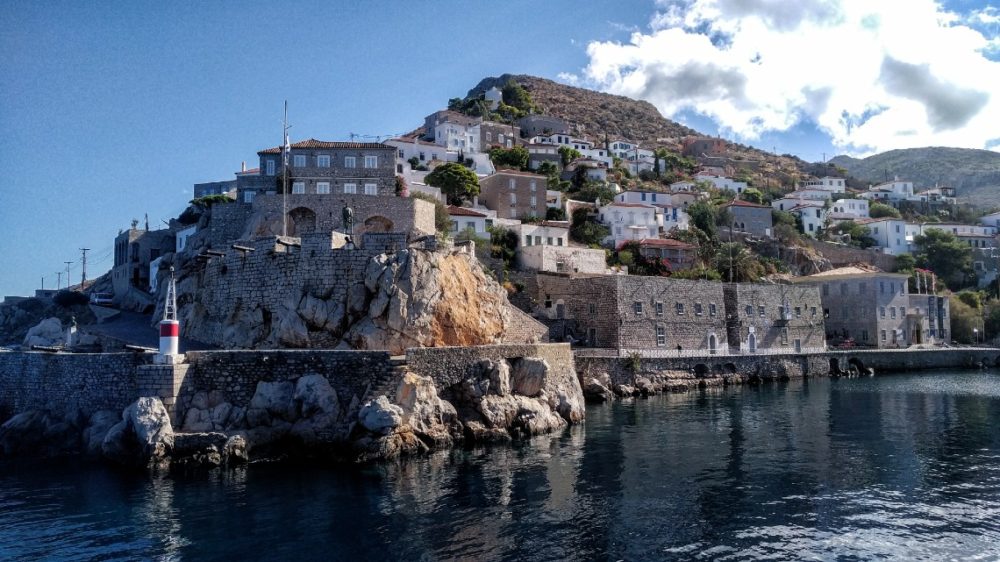 Places to see
Lighthouse
Lazaros Kountouriotis Mansion
Sophia Loren Windmill. Actress Sophia Loren's first English movie, "Boy on the Dolphin," was filmed near this windmill.
Monasteries
Things to do
Hike. There are many scenic trails from which to choose.
Browse boutiques.
Have a drink and a meal at a local taverna.
Enjoy the nightlife at the port. At night, the entire port becomes one big party with revelers walking from bar to bar.
Day 4 | Kythnos – 48 NM
Kythnos Island is the next stop on your Athens to Mykonos Itinerary. This mountainous island has a wild natural landscape, traditional villages, and stunning beaches.
Places to see
The main port of Merikhas
Katafýki cave, one of the most extensive caves in Greece
The Byzantine and Ecclesiastical Museum of Kythnos in the church of Agios Georgios (Saint George), in the village of Driopida.
Things to do
Hike one of the old footpaths along the island.
Go to the beach. Like all of the Greek islands, Kythnos has many outstanding beaches. There's a beach for you, Sandy or pebbly, secluded or famous. Try Loutra beach for the activity or Kolona beach for more privacy.
Day 5 | Serifos – 11 NM
Serifos is a small island close to Athens. Ruggedly beautiful and uncrowded, this island is a good stop for exploring.
Places to see
Old Mines. These mines are abandoned today, but they were the place of a historic strike in the early 20th century.
Venetian fortress in Pano Chora
Agios Athanasios church
Church of Evangelistria in Kato Chora
Things to do
Beach. The most beautiful beaches include Livadi, Livadakia, Psili Ammos, Ganema, and Vagia.
Wander the whitewashed streets of Chora, the main town.
Dine. Try Yalos Seaside Obsession or Drimoni; both have outdoor seating.
Day 6 | Paros – 34 NM
We will set sail after breakfast and head to Paros. This island is rich in history, beaches, culture, and friendly locals.
Places to see
Capital of Paros. This traditional village is dotted with sugar cube houses, impressive mansions, and a well-preserved 13th-century Venetian castle at the center of the village.
Also, in the capital, see a 6th-century church of Panayia Ekatontapyliani, also called Katapoliani. The Parikia Byzantine Museum is on the ground floor of the church. Its exhibits include icons, wood-carved iconostases, and other heirlooms from various monasteries and churches on the island.
The Archaeological Museum
The marble quarries at Marathi, where the famous Parian marble used to be mined.
Things to do
Wander through beautiful traditional villages like Naoussa, Marpissa, and Psychopiana.
Visit beautiful beaches such as Chrissi Akti, Kolymbithres, and Kalogeros.
Hike
Horseback ride
Windsurf
Take an art class
Wine tasting at the local wineries.
Day 7 | Rineia – 19 NM
The tiny island paradise of Rineia is just off the coast of Mykonos and makes an excellent last stop on your Athens to Mykonos itinerary. The beaches here are reminiscent of the Caribbean. Although there are no restaurants, taverns, or shops on Rinea, you will find its peaceful atmosphere ideal for relaxing.
Day 8 | Rineia to Mykonos – 5 NM
Arrive at Mykonos. Now that you've visited some of the gorgeous Greek Islands on your Athens to Mykonos Itinerary, you'll be sure to start planning your next trip. Enjoy Mykonos.
Please call us today at 1 (321) 777-1707 or describe Your Vacation Vision to help you plan your fully-crewed private luxury yachting vacation! Inquire as soon as possible about your custom, crewed yacht charter.
You make the memories. We make the arrangements.