Ionian Islands Yacht Charters | Adventure Awaits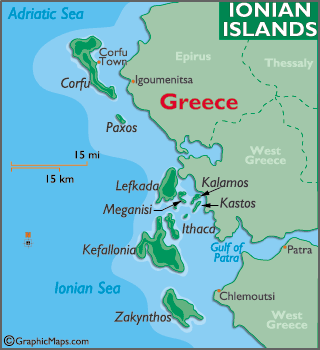 Experience one of the Ionian Islands Yacht Charters. These islands are in the Ionian Sea, south of the Adriatic. You'll find the Seven main Ionian Islands.
Moreover, renting a yacht allows you to embark on a sea adventure easily, granting you access to serene ports. This provides a great chance to explore and enjoy the sea.
You can find six islands in the Ionian Sea. These islands are on Greece's western coast.
The seventh island, Kythira, is in the Attica Region, at the southern tip of the Peloponnese. This group has twelve islands, with seven being the main ones.
Kerkyra (also known as Corfu)
Paxi (Paxos, Paxoi)
Lefkada (Lefkas),
Ithaki (Ithaca),
Kefalonia (Cephalonia or Kefallinia),
Zakynthos (Zante)
The southernmost island, Kythira (Cythera), is not part of the Ionian Region; however, it does belong to the Ionian Islands.
The smaller islands are Antipaxi, Erikousa, Mathraki, Othoni, Meganisi, and the deserted island of Strofades.
The Ionian Islands are a popular place for luxury yacht charters in Greece because they are close to the mainland. Moreover, you can also sail from the Ionian Islands to Athens. However, it's important to remember that numerous crewed catamarans sail around these islands in July and August. Fortunately, the big wind, called Meltemi, that blows in some places is not as strong here, so sailing is smoother.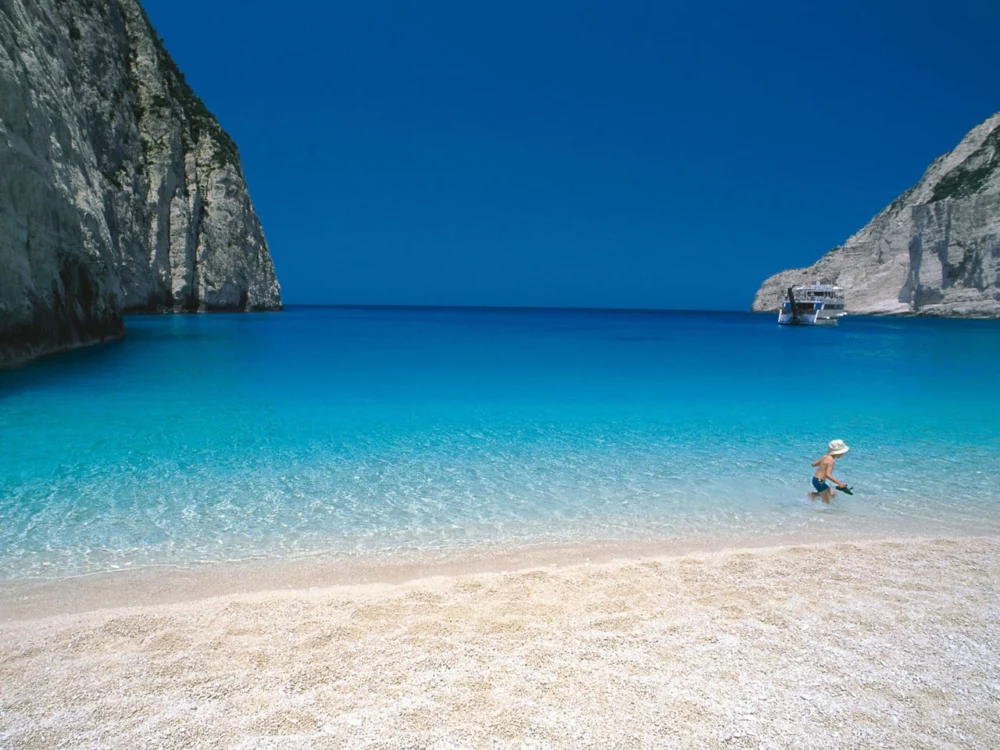 Yacht Types for Charter in the Ionian Islands
If you're considering renting yachts in the Ionian Islands, we have plenty of choices for you! These include crewed boats, sailing catamarans, motor yachts, motor sailors, sailboats, and power catamarans.
You can start and finish your charter trip at places like Corfu, Kefalonia, Patras, and Zakynthos. You can also check out a sample itinerary to see what your trip to the Ionian Islands could be like. However, weather conditions and preferences can prompt changes to the itineraries.
Destinations
Places to See on one of the Ionian Islands Yacht Charters:
Corfu Old Town, Corfu: One of the UNESCO-listed is Corfu Old Town. This town is famous for its narrow streets, historic buildings, and lively atmosphere. You'll want to visit the Liston Promenade, which resembles Paris's Rue de Rivoli. Here, you can enjoy a coffee and watch people walk by.
Navagio Beach, Zakynthos: When you go to Zakynthos, you'll discover a comely place: Navagio Beach, also known as Shipwreck Beach. It features beautiful turquoise waters and the remains of a smuggler's ship from the 1980s, which is quite fascinating.
The Blue Caves, Zakynthos: Another worth sailing is the Blue Caves on Zakynthos' northwest coast. These sea caves have stunning blue waters and are best seen from a boat, with some allowing swimming too.
Melissani Cave, Kefalonia: Go on a boat trip to this amazing underground place. Furthermore, you'll feel the warmth of the sun's rays, making the lake look blue and green.
Lefkada Town, Lefkada: Take a walk through the scenic Lefkada Town with its colorful houses, charming squares, and waterfront promenade. Visit the historic Faneromeni Monastery and enjoy fresh seafood at local tavernas.
Things to Do in the Ionian Islands:
Explore beaches: In the Ionian Islands, besides the pretty beaches, you can visit local places that make tasty drinks and food. Don't forget to have Greek coffee and sweet treats like baklava and kumquat spoon sweets.
Watersports: Enjoy watersports like windsurfing, snorkeling, and scuba diving. In addition, the island offers great conditions and fantastic spots for water sports, ensuring an exciting trip.
Wine Tasting, Zakynthos: When you're in Zakynthos, visit local wineries to experience the island's wine culture. You can taste unique wines like Verdea, which go really well with Mediterranean food.
Hiking and Nature Exploration: In the Ionian Islands, the green scenery is perfect for hiking. You can hike the Corfu Trail on Corfu or climb Ainos Mountain in Kefalonia. Birdwatching is another well-known activity.
Local Cuisine: Enjoy the tasty Ionian food. Try dishes like pastitsada (rooster pasta), bourdeto (fish stew), and sofrito (veal in wine). Also, make sure to have some Greek coffee and enjoy traditional treats like baklava and kumquat spoon sweets.
Please call us today at 1 (321) 777-1707 or describe Your Vacation Vision to help you plan your fully-crewed private luxury yachting vacation! Inquire as soon as possible about your custom, crewed yacht charter.
You make the memories. We make the arrangements.